A spree of explosions in southern Thailand this past week will likely have profound effects on the country's tourism industry, experts say.
The bulk of the attacks occurred last Thursday and Friday in 12 sites across seven southern provinces, killing four and injuring more than 30. Ten of the injured were foreign tourists from Italy, Germany, the Netherlands and Austria, while all of the dead were Thai citizens.
The resort town of Hua Hin, situated on the Gulf of Thailand, suffered the worst of the bombings. The town's crowded bar district was hit by explosions late on Thursday, and the following day an explosive went off close to the central clock tower. Yesterday, three more explosions struck Thailand in the southern province of Yala.
The attacks are expected to have a severely negative effect on the country's tourism industry. Tourism contributed roughly 9% of Thailand's GDP in 2015, according to World Travel and Tourism Council data.
Tourism Authority of Thailand governor Yuthasak Supasorn told the media today that the attacks could result in as many as 200,000 travel cancellations by the end of the year – a loss of up to $293 million in tourism revenue.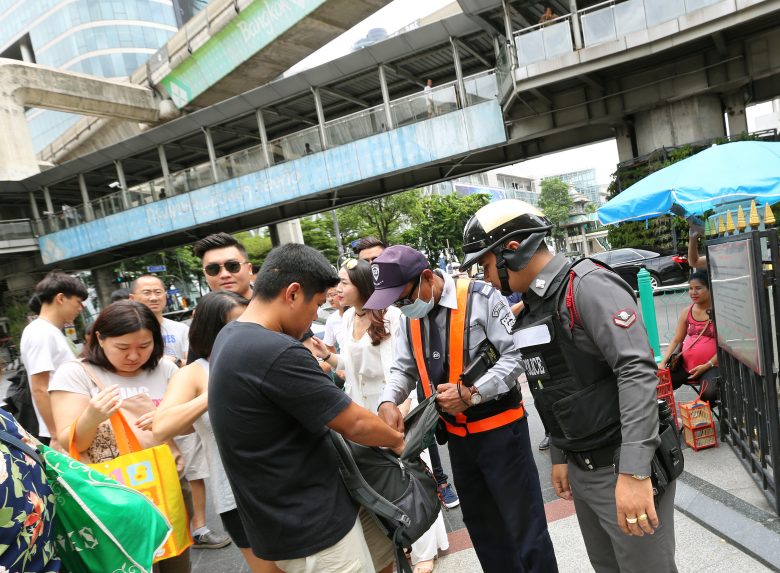 According to Paul Chambers, lecturer of international relations at the Institute of Southeast Asian Affairs in Chiang Mai, the bombings would have "deleterious effects" on tourism in Thailand and, subsequently, the country's economy.
"The strategy used by the perpetrators of these bombings is clearly meant to destroy tourism in Thailand and to cause the economy to tank even further," Chambers said. "As a result, I expect more of these attacks."
Jamie Gillen, a professor of geography at the National University of Singapore, said that the attacks were carried out in tourist areas likely to elicit more media coverage. Gillen added that, for those who are frustrated with politics in Thailand, targeting the tourism industry was an effective way to get "instantaneous attention" due to its large role in the country's economy.
"Tourism is the soft underbelly of Thailand," Gillen said. "It's really probably the only political route that people can take to make their voices heard."
Pongsapat Pongcharoen, a deputy national police chief, told reporters on Sunday that the attacks were orchestrated by one person who oversaw a network of bombers.
While no group has claimed responsibility for the attacks, many analysts and commentators point to political enemies of the ruling junta or members of insurgent groups in the Muslim-majority south.