The military junta is spending $5.3 billion to appease the rural population and boost the country's economic fortunes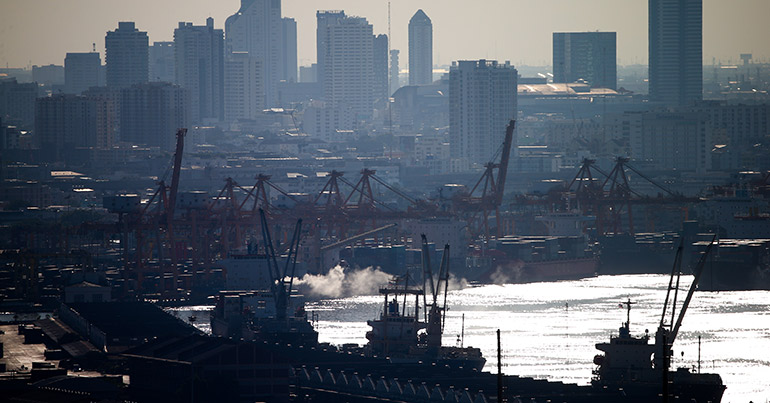 Thailand's government plans to allocate an additional $5.3 billion this fiscal year to investment projects in provincial areas, in what appears to be a major effort to appeal to the rural population and kickstart economic growth after several years of stagnation.
High household debt, dropping foreign investment since the 2014 military takeover, low consumer confidence and shaky exports have slowed growth in what for many years was the region's leading economy.
Thailand's budget deficit will increase to $16.3 billion from $11 billion for the fiscal year beginning October 2016. And Thailand's National Economic and Social Development Board announced that the economy grew 3.2% on-year in July-September. This missed estimates and was down from the previous quarter's growth of 3.5%.
Joshua Kurlantzick, a senior fellow for Southeast Asia at the Council on Foreign Relations, said that underlying weaknesses in the Thai economy have kept the country from getting back on its feet.
"Look at Thailand's economic performance going back over five years, and compare it to other regional economies," he said. "It's weak, and the structural factors are there: inability to transition to higher-value exports, not great education system, political instability, losing important manufacturing jobs to Vietnam and other places, etcetera."
Though the recent death of the revered King Bhumibol Adulyadej was expected to throw Thailand's market into turmoil, the country's economy was markedly resilient. The Thai baht and equity prices dropped close to the time of the king's death, but they quickly stabilised. And the Stock Exchange of Thailand, which fluctuated in October, mostly balanced out by the end of the month.
According to Paul Chambers, lecturer of international relations at the Institute of Southeast Asian Affairs in Chiang Mai, the military junta that took power in a 2014 coup has made efforts to boost the country's economy, albeit through sometimes questionable means.
"Since the 2014 coup, Thailand's military junta has sought to offset its democratic deficit with neo-liberal economic successes," Chambers said, "in particular an economic program prioritising mega-projects, Special Economic Zones and greater extraction of natural resources."
He added: "However, the state measures undertaken to attract investment have not necessarily been conducive to protecting the social welfare of Thai people… The extraction of resources has involved junta support for entrepreneurs' eviction of local people in order to facilitate mining and other commercial pursuits."
Thailand's spending plan will mainly be funded by the sale of $4.5 billion worth of savings bonds, budget bureau director Somsak Chotrattanasiri told reporters this week.