The ban was announced after Malaysian Prime Minister Najib Razak publicly lashed out at the violent crackdown on Rohingya Muslims in Myanmar's Rakhine State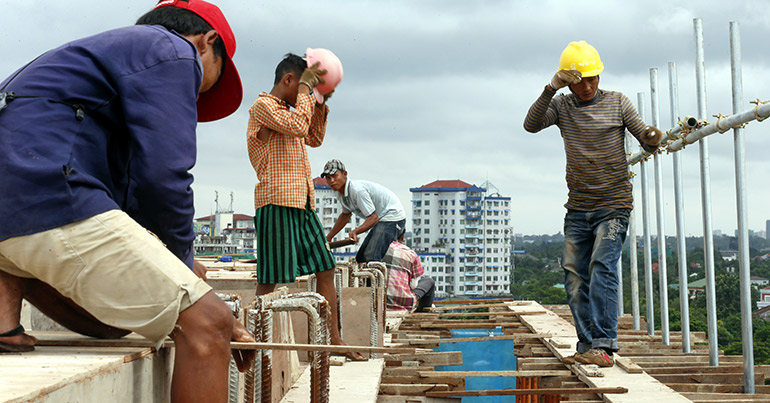 Myanmar has put a freeze on workers travelling to Malaysia, as relations between the two countries deteriorate over a violent crackdown on Myanmar's Rohingya minority group.
"We instructed all licensed overseas employment agencies to pause sending migrant workers to Malaysia effective December 6 as there are reasons to worry about their security," Maung Maung Kyaw, deputy permanent secretary of Myanmar's Ministry of Labour, Immigration and Population, told Reuters.
The announcement followed a rally in Kuala Lumpur on Sunday where Malaysian Prime Minister Najib Razak denounced the reported human rights abuses taking place in Myanmar's Rakhine State.
"We want to tell Aung San Suu Kyi, enough is enough… We must and we will defend Muslims and Islam," Najib said. "The world cannot sit and watch genocide taking place."
At least 86 people have been killed and about 30,000 displaced, mostly Rohingya Muslims, in violence carried out by the Myanmar army in Rakhine State.
Malaysia hosts tens of thousands of Myanmar workers, most of whom have fled poverty and discrimination in Myanmar to take low-paying jobs in factories or in hospitality industries within Malaysia.
Mark Farmaner, director of Burma Campaign UK, said Myanmar was "shooting itself in the foot" by banning workers from going to Malaysia.
"It is the Burmese migrants and their families who will suffer most from this move," he said, "and the Burmese economy which benefits from money sent back."
Farmaner added that Najib's statements filled the vacuum left by a lack of international intervention in the situation in Myanmar.
"It is a bizarre turnaround to see the West largely silent in the face of serious human rights violations in Myanmar, and instead a member of Asean is leading the international outcry," he said.
Myanmar officials have denied the allegations of abuse within Rakhine State, and state counsellor Aung San Suu Kyi has brushed off international outrage.
"I would appreciate it so much if the international community would help us to maintain peace and stability, and to make progress in building better relations between the two communities, instead of always drumming up cause for bigger fires of resentment," Suu Kyi told Channel News Asia.