The controversial monarch, who spends much of his time in Germany, was reportedly fired upon earlier this month with air guns while cycling late at night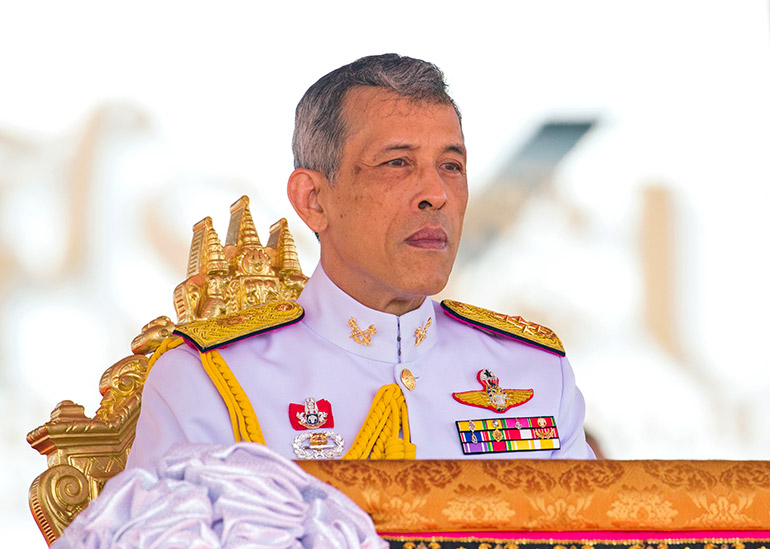 King Maha Vajiralongkorn of Thailand, one of the wealthiest monarchs in the world, was shot in the back earlier this month by two boys with BB guns in the German state of Bavaria, according a German media report. Another report said he was not actually struck in the incident. 
The two schoolboys – aged 13 and 14 – shot the king at about 10:30 p.m. on 10 June, according to Germany's Bild Zeitung. The incident coincided with World Naked Bike Riding day, though it was unclear what the monarch, known for his penchant for revealing clothes, was wearing at the time.
Der Spiegel said prosecutors did not believe the king was hit by the projectiles. After the king's personal guards alerted authorities, police quickly found the two delinquents hiding in bushes near the scene.
While the king has not pressed charges, the case has moved to the prosecutor's office in Landshut, where the 14-year-old could face charges of attempted dangerous bodily harm, Thomas Rauscher, a spokesman for prosecutors in Landshut, told the Associated Press (AP). The 13-year-old is too young to be held criminally liable.
The teenage miscreants allegedly later shot at the king's car as he drove past, but neither he nor any members of his entourage were injured, according to AP. The alleged assailants' motives, and whether they were aware of their target's identity, remain unknown.
A spokesperson for the local police department investigating the case said they had recovered the pellets and confirmed that they were shot from a toy air gun, according to Bild Zeitung.
Representatives of King Vajiralongkorn, who has spent so much time in Munich that some critics have mockingly called it the new capital of Thailand, have yet to comment on the incident.
Correction: A previous version of this story said German media reports said the king was shot in the buttocks. Reports were conflicting, and some said he was shot in the back.