From humble beginnings in the childhood home of three Thai sisters, luxury fashion brand Sretsis is going global. According to creative director Pim Sukhahuta, the trio's aim is to make the label an international household name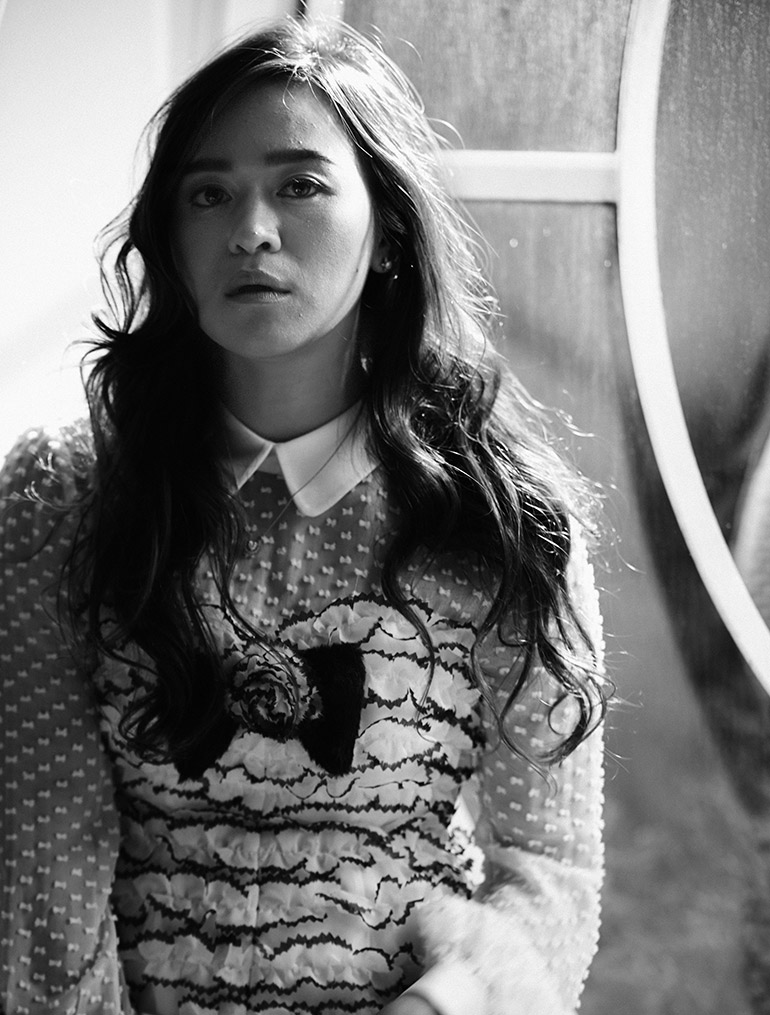 For Coco Chanel, it was being taught to sew by the nuns in the orphanage she was raised in. For Louis Vuitton, a chance employment as the personal box-maker of the emperor's wife. But for Pimdao 'Pim' Sukhahuta, creative director of Thai fashion label Sretsis, her first brush with the world of fashion came in her childhood, designing clothes for her two sisters.
"As a kid I used to always customise my own clothes, as I was not satisfied with the ready-made things," she told Southeast Asia Globe. "Then growing up in New York during my school years exposed me to all the eclectic mix of cultures and styles, and gradually shaped my own."
Founded in 2002 by Sukhahuta and her sisters Kly and Matina, Sretsis – 'sisters' spelled backwards – has exploded into one of the most popular brands to come out of Thailand, with the label's Autumn-Winter 2015 collection kicking off last year's Tokyo Fashion Week in the trendy Shibuya district. For all its success, though, Sukhahuta still thinks of Sretsis as a family business.
"Fundamentally it's almost like when we were staging mini fashion shoots at the age of eight, although there has been a more strict business regimen added as we're growing into our 15th year," she said. "We've always been very tight knit and worked together in one way or another. My older sister Kly, who is the managing director of Sretsis, gives me input on numbers and growth, as well as feedback on clothing from her experience as being a working mother."
At other times, the work gives way to the childlike enthusiasm that first awakened her passion for design.
"Matina, my younger sister and creative director of Sretsis – as well as Matina Amanita, her own fine jewellery line – we work together in a more creative aspect, and bounce ideas off each other, from designing to shoots, which often leads from the office to her bed."
Although still a young industry compared to some of the powerhouses of Europe, Thailand's growing fashion scene is rapidly turning Bangkok into one of the great fashion hubs of the East.
"With the emergence of both international brands and new designers into the market, the all-around atmosphere of the fashion scene here has been buzzing with excitement," Sukhahuta said. "I think Bangkok is becoming a fashion epicentre of Southeast Asia."
In some ways, Thailand's burgeoning fashion scene remains unmoved by the global shifts that have upset more long-established industries. The apotheosis of the fashion blogger as the apex of influence is one trend that may have missed the Southeast Asian nation – for now.
"I feel like it's something that has played a big impact on how people now consume information and fashion," Sukhahuta said. "I don't feel like in Thailand there has been that big of a change but, internationally, you can definitely tell that bloggers are becoming celebrities and influencers in their own right."
With their online store sretsissuper.com shipping worldwide free of charge, Sukhahuta and her sisters are eager to build on the success Sretsis has already enjoyed in their homeland.
"Two years ago we opened Sretsis Inn, our first international flagship store in Minami Aoyama, [an area famed for high-end boutiques in] Tokyo," she said. "After dipping our toes in the new market there, we hope to continue our efforts to build Sretsis into an international household name."