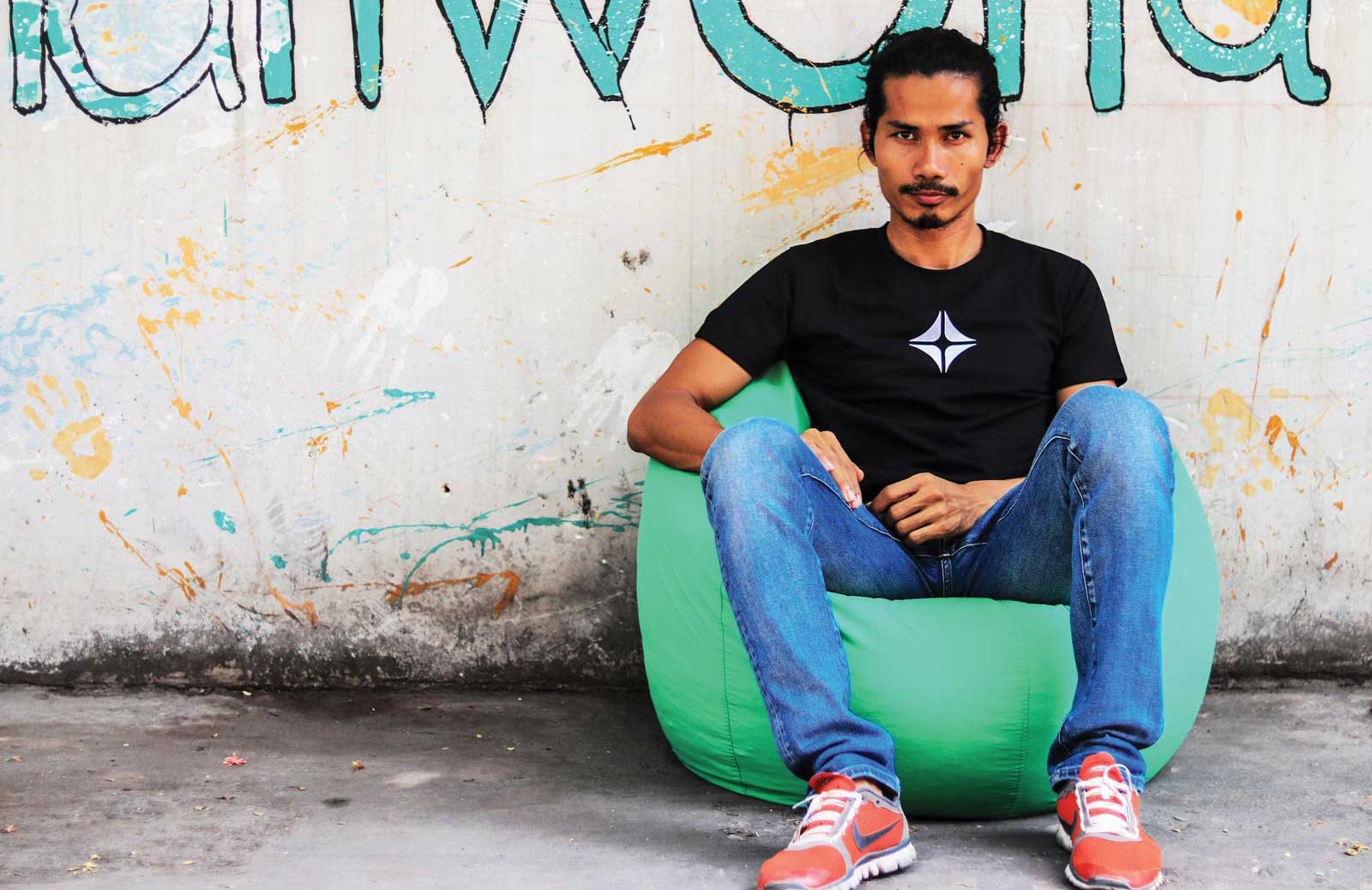 Rithy Thul:

Founder of SmallWorld Cambodia
Rithy Thul may best be described as a jack-of-all-trades in the realm of entrepreneurship and tech. A passionate leader in the Kingdom's startup scene, Rithy has personally co-founded and assisted in the launch of half a dozen business ventures in the country, including tech startup Codingate, tourism company Toursanak Adventures and angel investor network Corco Angel.
In 2011, Rithy co-founded SmallWorld Cambodia, a professional co-working space where young entrepreneurs are encouraged to develop their ideas and which since 2017 has provided seed funding to early-stage team startups. Through the SmallWorld REDD Lab, Rithy spearheaded the design and production of Cambodia's first homegrown laptop, which launched in late 2018.
With about a thousand laptops already sold in Cambodia, Rithy and his team have been testing the waters of regional markets for potential expansion to Myanmar, the Philippines, Indonesia and Singapore.
Thul says: "Through SmallWorld, I have learned how to learn, how to lead, how to follow, how to fail, and especially how to trust my gut and deal with hardship," Rithy said. "Of all I have done, this has been my biggest success".
---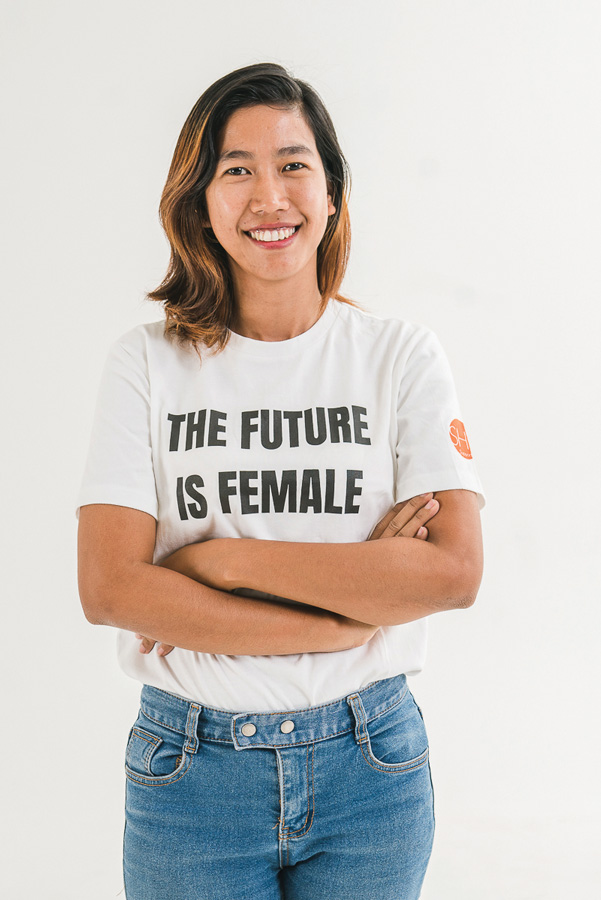 Loem Lida:

Co-Founder of SHE Investments
Loem Lida is in the business of elevating businesswomen. As co-founder of SHE (Support Her Enterprise) Investments, a business incubator and accelerator programme, Lida's goal is to promote economic growth in the Kingdom by equipping female business leaders with the tools they need to be successful.
While a majority of businesses in Cambodia are owned by women, female-led businesses account for only 2% of the Kingdom's formal economy – and SHE Investments is set on changing this statistic.
Since launching in 2015, the programme has supported more than 250 women, with an average of 155% revenue growth for participants. With expansion plans in the works, Lida said that SHE will be operating in Siem Reap before the year's end and will be working in an additional three provinces by the end of 2020.
Lida says: "The aim is to promote sustainable business growth… through increased revenue, job creation, and increased women's confidence, decision-making power, and leadership roles. From 2019, SHE looks forward to expanding operations… to make their business support programs more accessible to hundreds more women annually."
---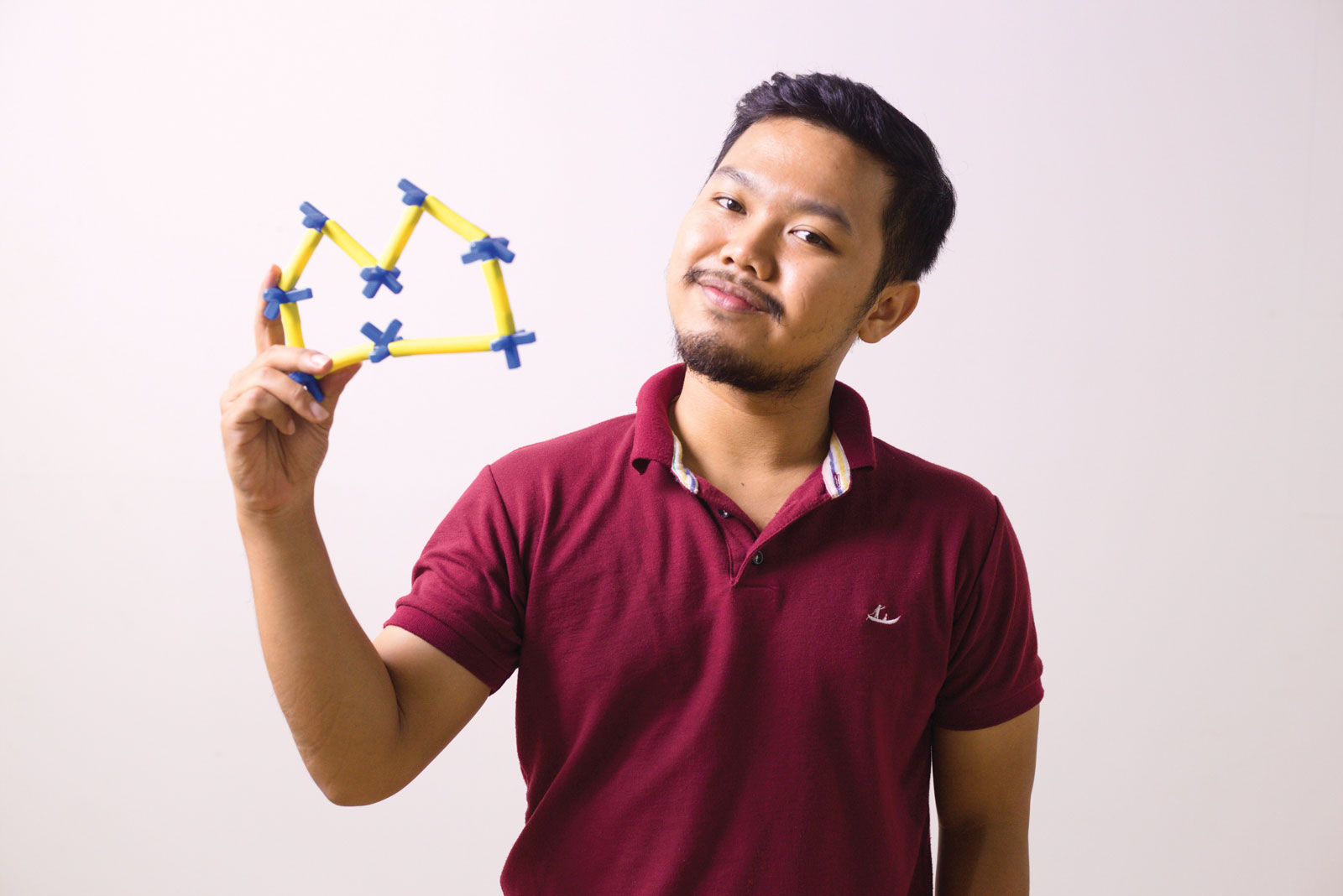 Em Chanrithykol: Founder of DoyDoy
During a year spent volunteering as a teacher in the provinces in 2015, a young Chanrithykol noticed a lack of hands-on educational materials in the school where he worked. As an undergraduate student at the Royal University of Phnom Penh, he began developing the idea for an affordable learning tool that would eventually become DoyDoy.
In late 2016, Chanrithykol began a six-week course at local 3D-printing group ArcHub during which he created a working prototype for his product: a set of brightly coloured plastic straws and 3D-printed joints that could be connected, like building blocks, to form models and structures.
The educational game, DoyDoy, has proven popular among local students and schools, especially for teaching the STEM-related engineering skills that Chanrithykol believes will be crucial for future generations of Cambodians.
Chanrithykol says: "Our future plan is to create even better STEM learning activities through updated games, while still maintaining the fun."
---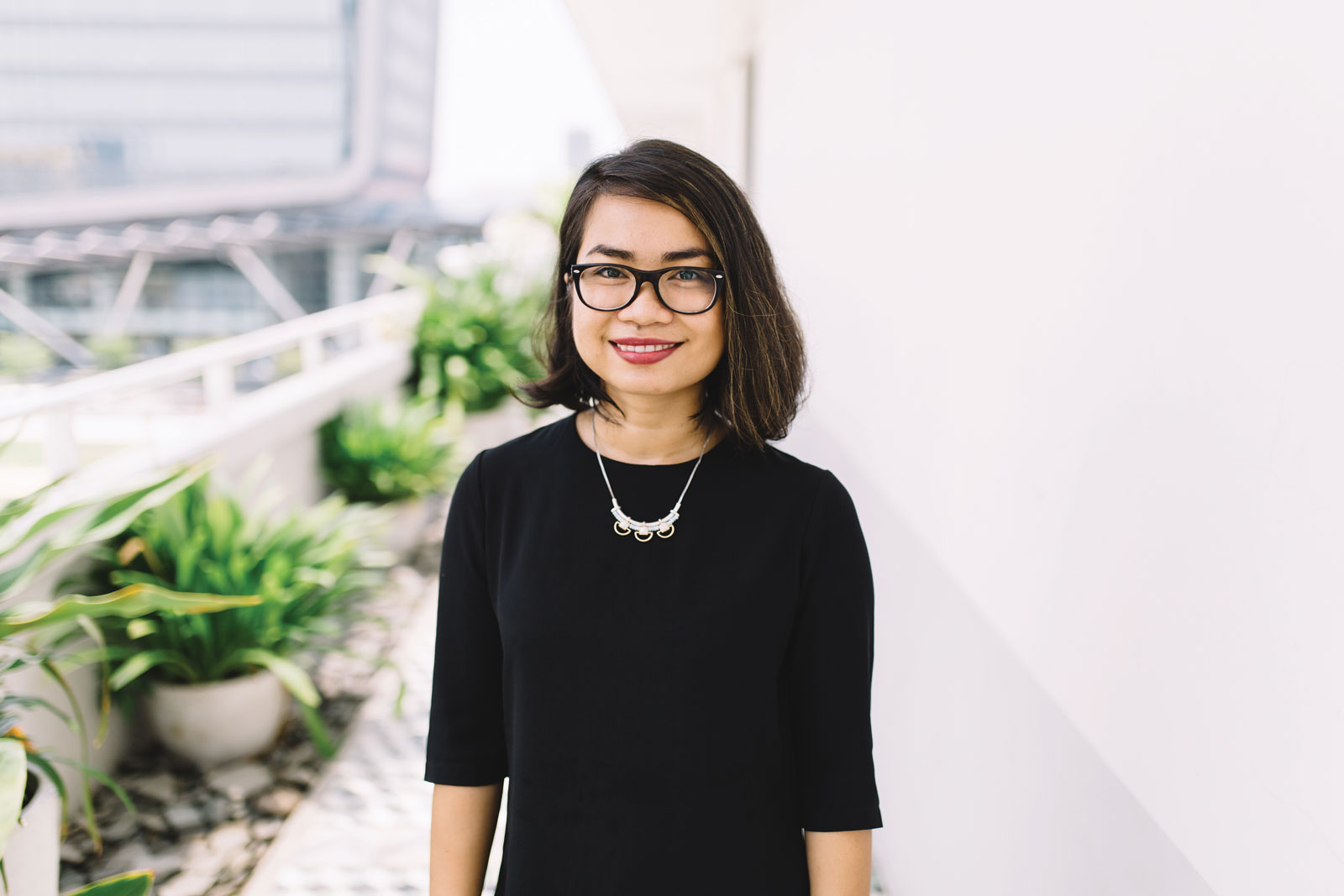 Penhleak Chan:

Community Manager at Raintree Cambodia
For Penhleak Chan, instigating social change through the power of tech is not just a part of her job – it has served as a guiding principle in every project she has undertaken.
Her long list of past pursuits include coordination of hundreds of research briefings on Cambodia's development through the Open Development Initiative; leadership of training programmes on effective data journalism and on data technologies for water resource governance; and organisation of several education and tech projects including TechCamps, Technovation, Smartstart and TRYBE Hackathon.
As the community manager for Raintree, Penhleak has conducted considerable research into the tech and startup sector, recently co-authoring a tech startup ecosystem report for use by potential investors and entrepreneurs.
Due to these accomplishments, Penhleak was granted the Cambodian Women in Tech Award in 2018. In her ongoing commitment to effective social programmes, Penhleak is excited to lead "Coding Cats", a five-week education programme and Raintree's latest initiative.
Penhleak says: "Kids will invent the future – why not start now? We cannot teach our kids everything they need to know about the world, but if we can teach them to be curious and self-motivated learners, then our job is done."
---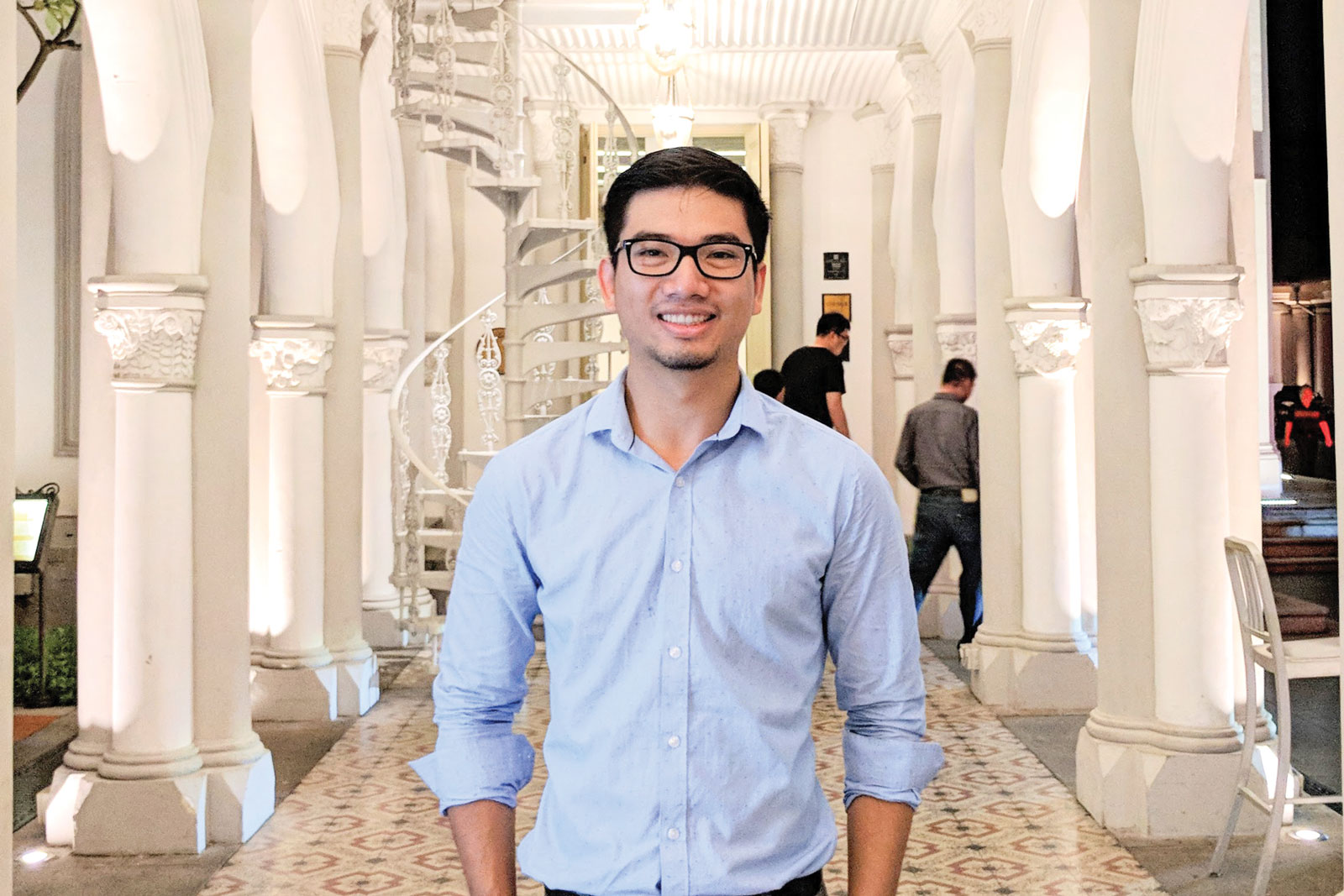 Richard Yim:

Co-Founder and CEO of Demine Robotics
Cambodia remains one of the most heavily landmine-affected countries in the world, with an estimated 10 million landmines still buried on Cambodian land; dozens of locals are injured or lose their lives every year as a result of these long-buried explosives.
For 25-year-old Cambodian engineer Richard Yim, the solution to the Kingdom's ongoing plight lies in well-built robotics, which can quickly and effectively remove mines without the fear of loss of life.
Richard began to develop a robot capable of mine removal in 2015, teaming up with fellow engineers to form the startup "Landmine Boys", which would later become Demine Robotics.
In its current form, the startup's "Jevit" robot is about the size of a ride-on lawn mower and can quickly unearth mines buried three to five centimetres beneath the earth, allowing the mine to be safely detonated or defused once excavated.
Yim, who was recently listed on Forbes' 30 under 30 Asia 2019 list, intends to grow his startup, sending Jevit robots into the field to unearth mines worldwide.
Yim says: "This is for the country, this is for the world, this is for those countries that still have landmines, and the thousands of people who suffer because of landmines, and the millions more who are… denied the ability to take part in agricultural activities because of landmines."
---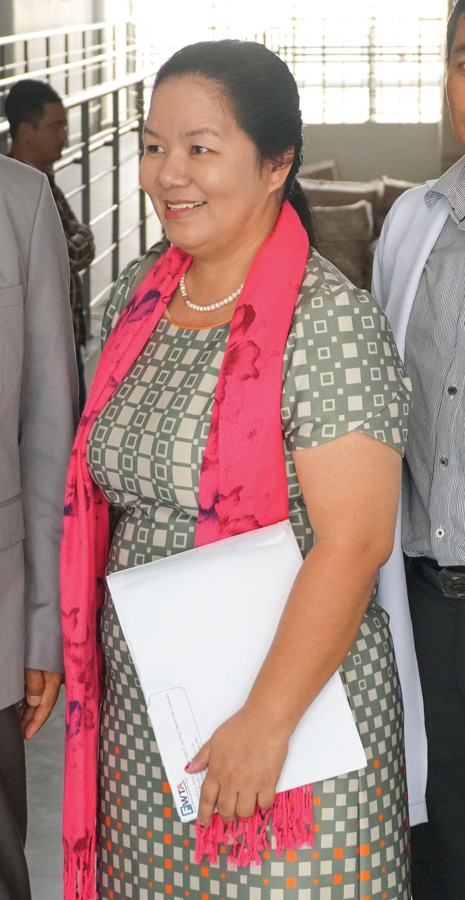 Pong Limsan: Founder of First Womentech Asia and visionary behind Peth Yoeung Hospital Software
Pong Limsan is not new to the world of tech: she began blazing a trail for female tech leaders with the founding of her software development company, First Womentech Asia (FWTA), in May 2013.
With a female-oriented Cambodian team of software developers and coding staff, FWTA started out as an IT software provider for the hospital sector and, under Limsan's leadership as CEO, began developing its own unique software in 2015. Created from scratch, FWTA's "Peth Yoeung" software was developed as a web-based medical record and operating management system for hospitals and clinics.
The system has to date been installed in 99 private hospitals, clinics, dental clinics, pharmacies and laboratories across nine provinces in the Kingdom, with business picking up as more and more healthcare service providers turn to digital solutions.
Limsan says: "Going digital is a global trend. If any business does not apply digital solutions, they will lose their competitiveness in the global market."
---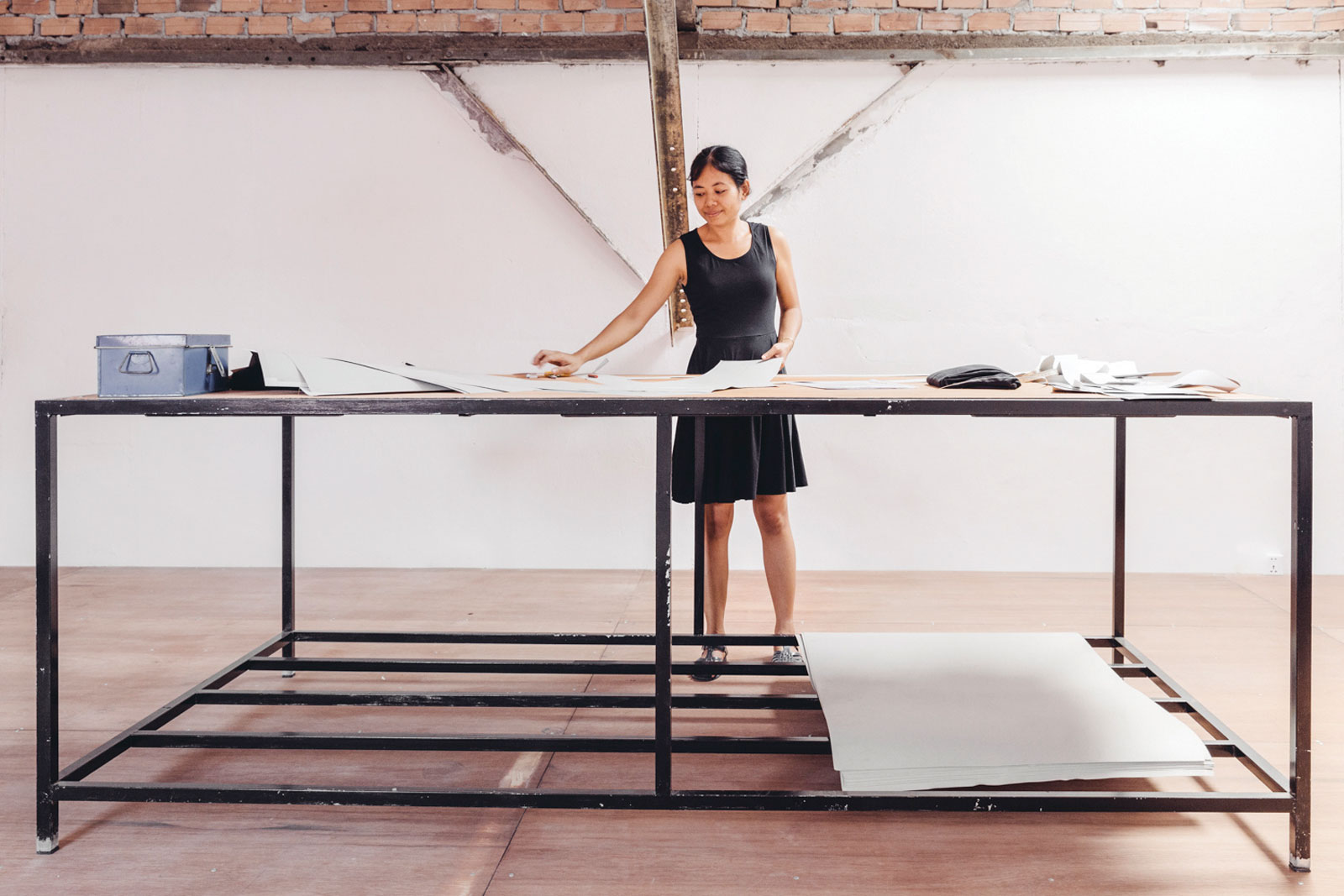 Mov Kunthear:

Co-Founder and Managing Director of Dorsu
Mov Kunthear began her working life in one of Cambodia's many garment factories, earning minimum wage for long days of tiring work. Her job allowed her to realise that she enjoyed working in fashion – but that mass manufacturing of cheap clothing often had more downsides than up.
With just a sewing machine and $200 in savings, Kunthear quit her job, partnered up with fellow entrepreneur Hanna Guy, and founded an ethical fashion business in Kampot province in 2006. The company, Dorsu, has since expanded to two premises, developed a strong reputation in both Cambodia and Australia, and has had stock shipped to stores around the world.
Now an accomplished clothing designer, production leader and brand ambassador, Kunthear was recently granted the "Social Entrepreneur" award at the second annual Women of the Future Awards Southeast Asia event in Singapore.
Kunthear says: "I am proud to be a voice in Cambodia about how business can be led with integrity and kindness. I think, if people act from what they believe in and with love, anyone can overcome anything. It's just about believing in yourself and trying with everything you've got."
---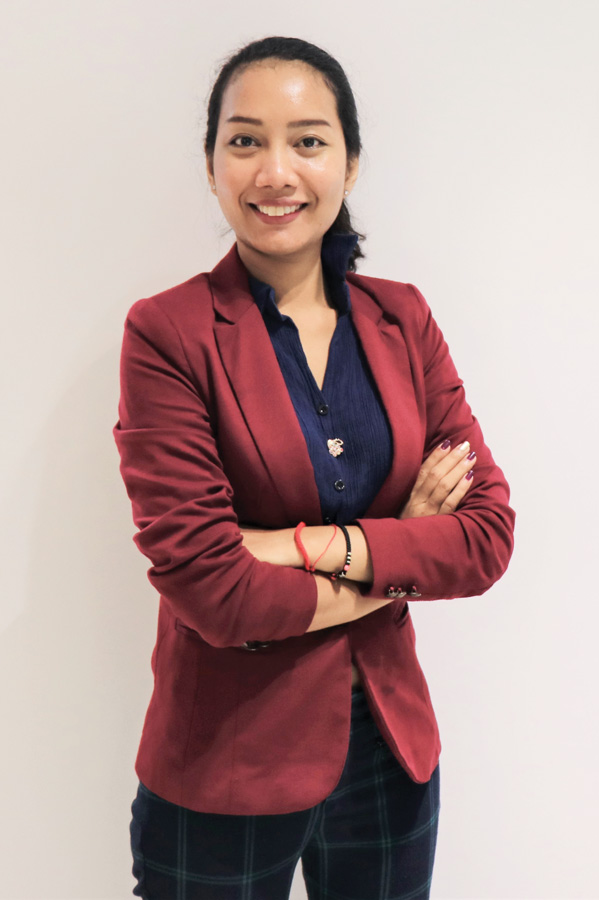 Sokneang Nodzak:

CEO and Co-Founder of Kokopon
Even before she had founded her own company, Sokneang Nodzak thought of herself as an entrepreneur. Armed with a computer science background, she worked multiple jobs in programming – all the while brainstorming ideas for her own business.
In mid-2017, she took the plunge and began developing Kokopon, a discount website for local businesses. After months of website development, marketing, and participating in a training programme run by business incubator SHE Investments, Sokneang launched her website at the start of 2019. The first four months of operations have been busy: Kokopon has offered sales on over 1,000 items from 15 merchants, registered with Pi Pay to accept digital payments, and begun offering sales through Facebook messenger.
Kokopon was founded on the idea of promoting women in tech, Sokneang added: the site promotes goods from female-owned businesses, female interns work to support the site on the backend, and the company is in the process of setting up a scholarship fund for women who study engineering.
Nodzak says: "I want Kokopon to bring happiness to Cambodians and to local businesses, to allow people to explore, experience and enjoy. We want to be the first and the biggest platform, where people can find out about new deals, coupons and promotions across town."
---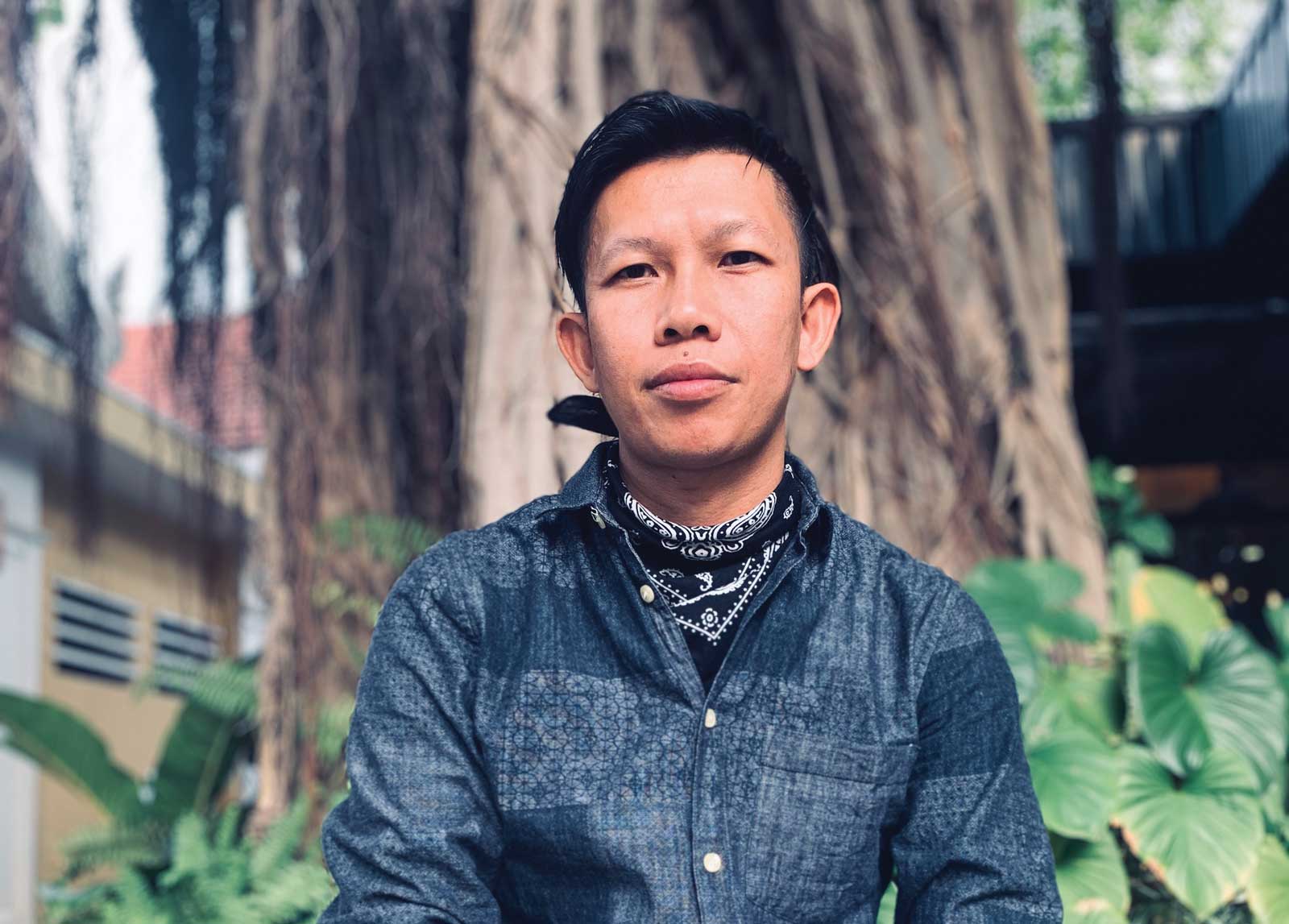 Phatry Derek Pan:

Founder of Khmerican
At the age of four, Phatry Derek Pan fled Cambodia with his family, seeking refuge in the US at a time of instability in the Kingdom. Growing up as a Cambodian-American – or "Khmerican" – he realised that there was a lack of news about his fellow Cambodians in the country.
In 2011, he chose to launch a publication that would highlight the success of Cambodian-Americans across the US – entrepreneurs, entertainers and community leaders – and promote the preservation of Cambodian culture. The website, appropriately named Khmerican, has over the past seven years expanded its readership exponentially to reach more than 3 million readers each month.
Derek is now expanding the venture to Australia, where the Melbourne-based publication will be called "Khmeroo", and has term plans to open a third branch in Paris – called "Khmeropean" – by the end of 2020.
Derek says: "I cannot possibly share with you the power of the feeling. The feeling when parents tell us that because of Khmerican, their kids have Khmer-American role models that they can look up to."
---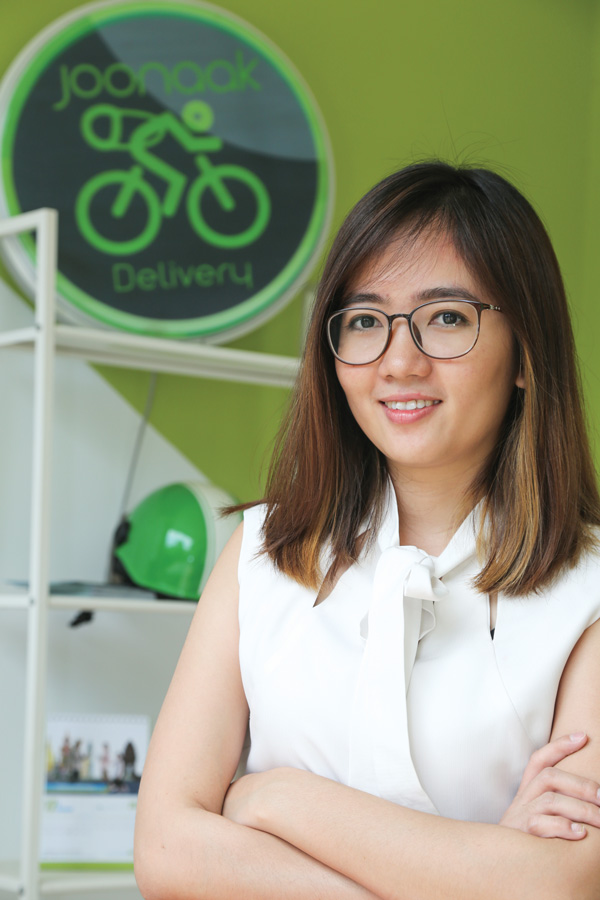 Leakhena Long: Co-Founder and Chief Operating Officer of Joonaak Delivery
In 2015, Leakhena Long wanted to start up a business – she just didn't know what type. Analysing the Cambodian market, she noticed a growing trend in e-commerce that was hindered by a general lack of delivery services. Joonaak, which offers reliable delivery and storage services for nonperishable goods, was established soon thereafter.
Within two years of operations, Joonaak has become one of three startups to receive investment funding from the $5 million Smart Axiata Digital Fund, and in April 2019 became one of only a dozen finalists in the Seedstars Global Summit competition in Switzerland. Leakhena said her company's focus still remains on improving the technology and streamlining the Joonaak app before expanding to other countries
Leakhena says: "We hope to continue providing hassle-free deliveries while supporting local businesses each step of the way. This includes, but is not limited to, focusing on our e-commerce solutions, quality customer support, and full service coverage in the region."
---
8 TO KNOW
New to the Kingdom? Here are eight must-know names for international investors looking to make a splash in Cambodia's thriving world of business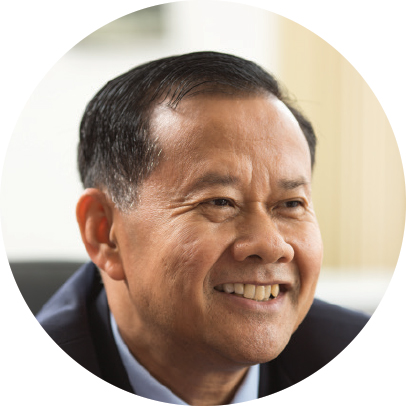 In Channy
President and CEO of Acleda Bank
As chairman of the Association of Banks in Cambodia, In Channy has been instrumental in promoting access to financial services through innovations such as the pioneering Unity ToanChet banking app which launched in 2017.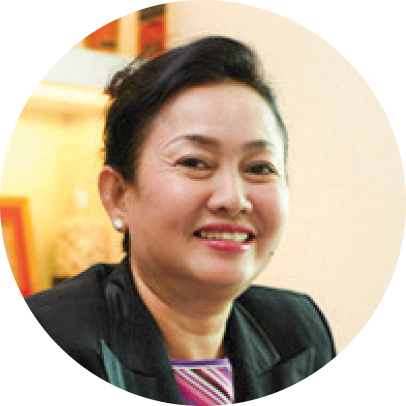 Lim Chhiv Ho
Chairman of the Phnom Penh Special
Economic Zone (PPSEZ)
Since purchasing the land and brokering construction of the 350+ hectare PPSEZ in 2006, Lim Chhiv Ho has made it her business to liase between the government and potential foreign investors to usher over 70 international companies into the PPSEZ.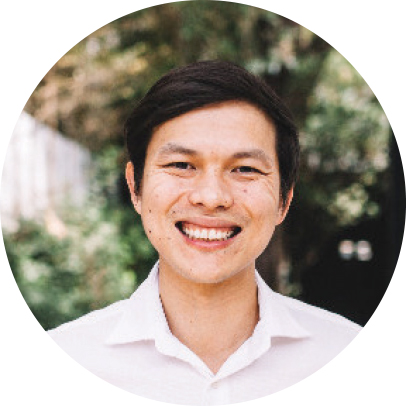 Hok Kang
Founder of UrbanLand and Hok Kang Architects
If you've stepped inside a Brown Coffee or boutique office space Raintree, you've experienced architect Hok Kang's iconic design. His latest projects includeSiem Reap luxury hotel Treeline, and the Embassy Central condominium in Phnom Penh.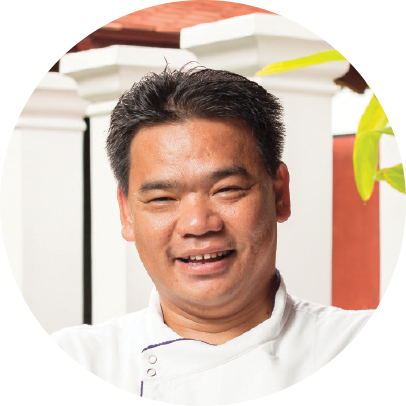 Luu Meng
CEO of Almond Group; Co-Founder
of Thalias Hospitality
Luu Meng has risen to the top of the country's burgeoning hospitality industry. With a seat at the table of the ASEAN Hotel Association and Cambodia's Tourism Federation, Meng plays an essential role in the Kingdom's flourishing service sector.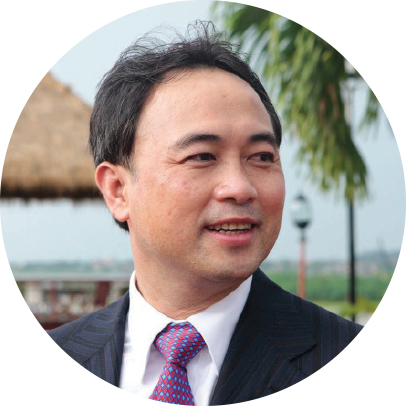 Kith Meng
Chairman of Royal Group
Best known for entering Cambodian companies into joint ventures with global players to bring world-class services in telecoms, media and banking to the Kingdom, Kith Meng's position as the head of business behemoth Royal Group has made him one of the iconic faces of the Cambodian business community.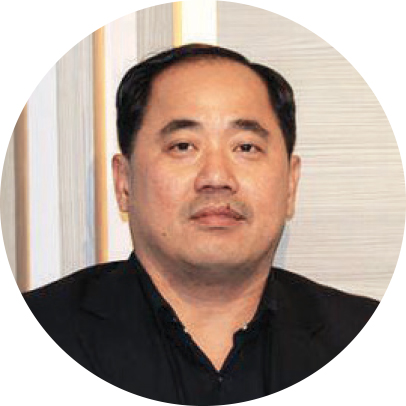 Rithy Sear
Chairman of the Worldbridge Group
Perceived as a "gateway" to the Kingdom, Rithy Sear has brought many foreign investors into Cambodia, most notably Singapore property-development group Oxley Holdings and global security company Brink's, with whom Worldbridge signed a joint-venture agreement in July 2018.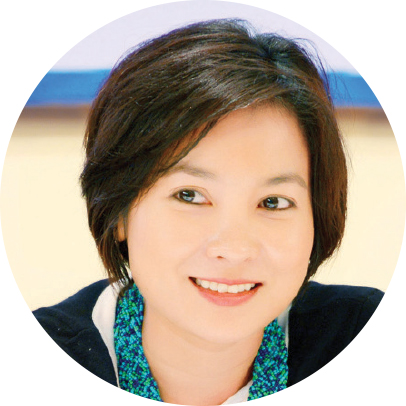 Chea Serey
Director-General of the National Bank of Cambodia
Chea Serey has led a number of initiatives to increase financial inclusion, including a regulatory framework which enabled microfinance institutions and payment service providers to thrive. Serey also campaign to promote financial literacy, since included in the national curriculum.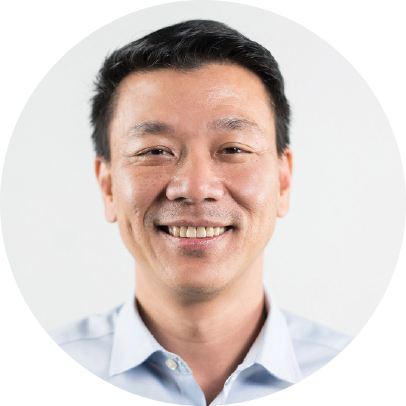 Chy Sila
CEO of Sabay Digital Corporation
Chy Sila's bold gamble to establish Sabay in 2007 internet-shy Cambodia paid off – today, the digital media powerhouse produces online games and movies as well as owning a range of websites and cinemas. Sila's philosophy towards doing business is simple: only those prepared to take risks stand to win.