In the Philippines, a former meandering booze cruise has become the catalyst for change in needy communities
Text and photos by Lin Yang
Among a sprinkling of tropical islands, Eddie Brock and Jack Foottit found their little slice of paradise. In 2007, the duo quit their jobs waiting tables in Scotland and bought a bangka – a wooden fishing boat with two outriggers.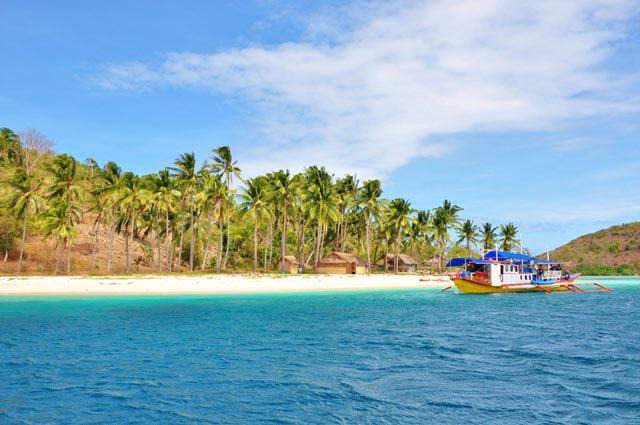 They began cruising through remote islands in northern Palawan in the Philippines, with cheap beer and rum always stored in the galley. To fund their expeditions, they convinced adventure-seekers in nearby tourist towns to join them.
Nearly six years later, their attempt to vacation for the rest of their lives has not only turned into a business, but also a catalyst for community development.
Their local cruise outfit, Tao Philippines, ploughs a portion of its profits towards protecting the secluded beaches that draw in its passengers and aiding the communities that support its seven boats.
Tao operates in a region that is known as the 'last frontier of the Philippines', even among Filipinos. The sparsely populated province of Palawan is dotted with 1,700 islands, many of them uninhabited.
Most tourists in the northern part of the province stay near Coron or El Nido – two towns with airports – and ride small bangkas that only have the range to do day trips.
However, it was the 125 kilometres of water and islands between the two towns that brought Brock, a 35-year-old Filipino who moved to the UK when he was 18, and Foottit, his 28-year-old British best mate, to settle here and explore. Only a few small fishing villages with bamboo huts stand in between.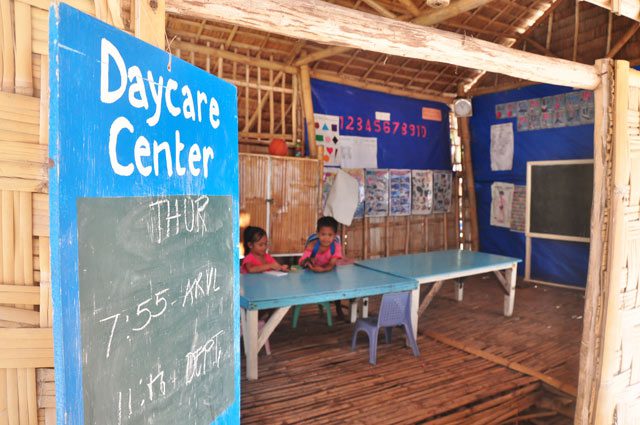 "That first tour we did with friends from Britain, and we sailed for four weeks," Foottit said. "When we got to Coron, our friends got on the plane, and we were out of cash. So we went to the bars to find people to join, and said, 'Hey you, you're coming with us tomorrow.'"
Foottit explained how, when Tao first started, their boat often pulled up at random beaches or villages and asked local residents whether there was extra floor space in their huts to sleep on. Trip after trip, they began noticing small improvements they could make to help the communities that supplied food and shelter for their expeditions.
At one beach, Foottit said the host would carry large containers of fresh water to allow the 20 to 30 Tao guests to shower. To lighten his load, Tao brought him a wheelbarrow on the next trip.
Gradually, they began working with villagers to build designated base camps for stopovers. Tao paid for the construction of huts and outhouses, but left it to villagers to maintain the facilities. The company offers each local host 100 pesos ($2.46) for every passenger that stays overnight.
Tao now has 13 base camps where they utilise this revenue sharing scheme. This is a hefty cash injection, especially in a province where 24% of residents survive on less than 94 cents a day, according to 2009 statistics from the Philippine government.
The company's largest social welfare project follows a similar model of shared responsibility. Through conversations with locals, Brock and Foottit discovered that going to pre-school and kindergarten was prohibitively expensive for many village kids.
It required their parents to rent a hut on a larger island, often hours away by boat, where a school actually existed. One parent had to live there regularly to look after the kids.
As a result, most children did not attend kindergarten, and fell behind when they entered first grade.
Tao negotiated with villagers and asked them to build schoolhouses. In return, the company pays for the teachers, books and school supplies. Tao now has ten teachers on its payroll, working in seven pre-schools throughout the region.
Guests on their cruises are encouraged to donate school supplies. On a recent expedition in February, a handful of passengers brought pens, colouring pencils, erasers and notebooks to a school. One cruise participant who worked in the renewable energy industry in Australia donated four solar-powered lamps.
The company has now turned towards conservation as its new social project, hoping to protect the very beaches and coral reefs that are the source of its revenue.
One such place is Arrow Beach, a long strip of white sand on the south end of Culion Island. The beach sits beside a narrow channel that serves as a highway of sorts for marine species passing between the Sulu and South China seas. Its coral reef is pristine.
However, fishing boats regularly trawl its surrounding waters. Dynamite fishing, a particularly destructive practice that destroys the underwater habitat, is also a common practice in the region.
Johann Georsua, a marine biologist who works for Tao, said part of the company's mission is to survey the sea life and coral reefs that its passengers stop at during cruises. They are currently applying to the government to turn sites such as Arrow Beach into marine sanctuaries and protected areas.
"For local officials, the return of investment on conservation is zero," Georsua said. "It takes Tao to finance everything in order for them to agree to it."
Finding a sustainable balance is a new concept for the region. The islands have long been logged to the bone, with very few old growth trees left on their shores. Fishing stocks are also running low, according to several villagers. Foottit believes tourism is the only industry that still has room to grow in northern Palawan.
"We're trying to create a tourism eco-system," Foottit said. "Along the way, we found that community and business go quite well together."
More Information: taophilippines.com
Also view
"Perfect isolation: Song Saa private island" – Nestled in the stunning Koh Rong archipelago, Song Saa Private Island has taken luxury to a new level, in more ways than one
"Natural wonder" – With over 7,000 islands to choose from, Bohol manages to stand out in the crowd