London-based human rights lawyer Tan Wah Piow gives his thoughts on the state of Singapore following the passing of Lee Kuan Yew. Piow is a former student leader in the city-state who went into exile in 1976 following his imprisonment on a rioting charge that he says was "trumped up". His Singaporean citizenship was revoked in 1987, but he continues to write and speak at public forums on issues of democratic reform in Singapore
By Tan Wah Piow
Western political leaders and the media that heaped praise on Lee Kuan Yew are doing a great disservice to the cause of democracy in Singapore. These opinion makers are overwhelmed by the spectacular material success of Singapore and its efficiency in the same way as a child is mesmerised by Disneyland.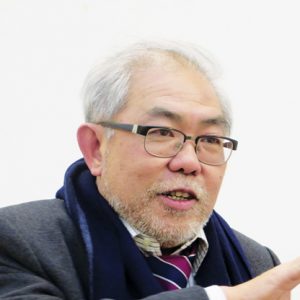 "It is one thing to celebrate the material achievement of Singapore and to draw lessons from its experiences. Some are no doubt useful and applicable to developing countries – others are not. Singapore is unique as a small island city-state ranking 205th in physical size compared to other cities in the world. This, and the nation's homogeneity, rules it out as a model for developing countries. The plurality in politics that exists elsewhere is almost absent in Singapore.
"These politicians who profess to advocate the virtues of democracy and rule of law should be ashamed to laud a man who in life incarcerated his political opponents without trial. Lee Kuan Yew played a large part in snuffing out an otherwise vibrant democratic culture that existed during the pre-independence days. It is therefore a marvel that the people of Singapore were able to achieve what we see today. A Chinese entrepreneur class, a multi-racial civil service and professional class were already in existence when Lee Kuan Yew and the current ruling party came to power. It was this social group, together with an industrious and diligent population, which helped transform Singapore into the thriving city and knowledge centre it is today.
"The myth of the transformation from fishing village to a modern city-state was one carefully nurtured by Lee to serve his political needs. Unfortunately, commentators in the region who are unfamiliar with the alternative narratives uncritically accept that myth.
"Inheritors of the political machinery that Lee Kuan Yew left behind are now frantically capitalising on the public goodwill and working full steam towards canonising him as the father of the nation. This is a covert way to institutionalise the politics of one-party dominance and should be met with condemnation, not applause."