The woman had arrived with her son that morning, and now the young boy whimpered softly as she wiped his small body with a cloth, her face stamped with worry.
Dengue fever, said the doctors – just one of more than 32,000 child cases recorded this year in Cambodia. Mother and son had travelled here to Kantha Bopha Children's Hospital in Phnom Penh from the neighbouring Kandal province, where the boy had been infected after a mosquito bite. After going first to a private clinic closer to home, they had made the journey to Kantha Bopha for more advanced care.
Now, the nappy-clad son was curled on a bed in the intensive care unit of the children's hospital, where an IV kept a steady drip of medication flowing through a tube into his leg.
Dengue, known in the local Khmer as "blood fever", is often non-fatal and may show only mild symptoms. But in more severe infections, high fever and pain can give way to fatal internal hemorrhaging – most often in children.
Heng Sothy, vice director of Kantha Bopha and a professor at the Cambodian University of Health Sciences, stood at the foot of the bed and looked down at a clipboard with the child's short medical record.

"The fever lasts about seven days, and he is at day four," he said. "This is still a serious case, one that we must watch hour-to-hour."
A serious case, and one of many that go through Kantha Bopha in any given day.

Each morning, about 1,000 people gather on the hospital grounds, queuing to take a number and get an appointment with a doctor. Very sick patients can move straight to the front as their condition demands, but otherwise parents will stretch out on reed mats on the floor, making themselves as comfortable as they can for what could be a long wait. Though Kantha Bopha is a mainstay of the poor, its medical staff and facilities are often considered some of the best in the country, especially for pediatrics.
The hospital has provided care to families free of charge since its founding in 1992 by the late Dr. Beat Richner, a Swiss pediatrician famed as much for his charitable work and single-minded commitment to his role as to his love of music, a trait that came out in his cello performances for patients and foreign visitors alike.

Richner first came to Cambodia in the final days before the Khmer Rouge took power, fleeing the country ahead of the regime. He returned in 1991 in the midst of the UN mission to rebuild the broken nation, launching the Swiss-based Kantha Bopha Foundation the following year with a mission of providing children with universal access to high-quality healthcare.
Richner died in 2018 after battling a neurological disease, but the hospital network he built lives on in Cambodia as a key component of the Kingdom's modern healthcare system. According to hospital management, as of last year, nearly 20 million people have been treated across the five hospitals now operating under the Kantha Bopha banner in Phnom Penh and Siem Reap.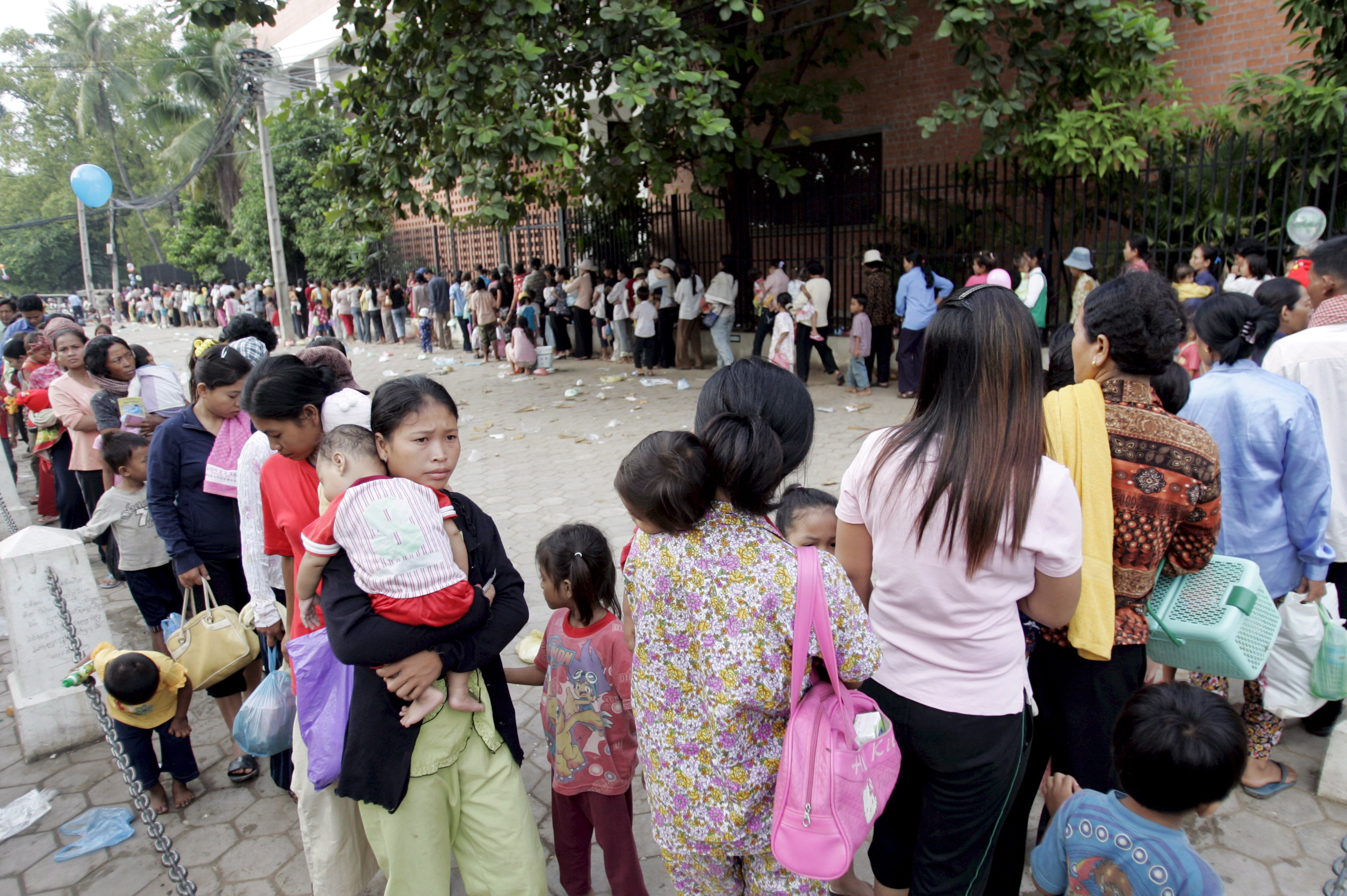 But while the free hospital used to run as a private, donor-funded enterprise, in 2014 it began the process of nationalisation. Today, while private funding is still a main source of revenue, the hospitals operate as part of the state's public healthcare regime.
The reliance of local systems on foreign donors is nothing new, but it's a dynamic the Kingdom is trying to shake.
But the broader question of healthcare is one public officials are still trying to address. Health services here are generally regarded as sub-optimal, and even in areas where good doctors are available, public trust in the system can be nonexistent. Citizens who can afford it will typically seek treatment in neighbouring Vietnam or Thailand, making use of medical tourism services that facilitate travel and connections with relevant healthcare providers on the other side of the border. Wealthier Cambodians will go even farther for care – Prime Minister Hun Sen has in the past chosen Singapore as his top medical destination.
Though government spending in real dollars has increased over time, Cambodian healthcare has long been undermined by poorly paid and under-trained staff. A 2016 report from the nongovernmental organisation Global Health Action found 98 percent of public health workers needed a second job to cover their costs of living. While some have turned to private practice on the side, others will solicit bribes from patients or upcharge for treatment.
What's more, nearly 60 percent of the surveyed nurses and midwives reported they were insufficiently trained for their positions.
When Kantha Bopha was nationalised, worried patients speculated the quality of the network would decline under a heavy government hand. Others believed the funding streams from European donors – mainly the Swiss government, which has long acted as patron for its native son's hospital chain – would dry up. Indeed, while a locally operated Kantha Bopha Foundation opened in 2018 to facilitate the nationalisation, the main hospital foundation continues to thrive in Switzerland.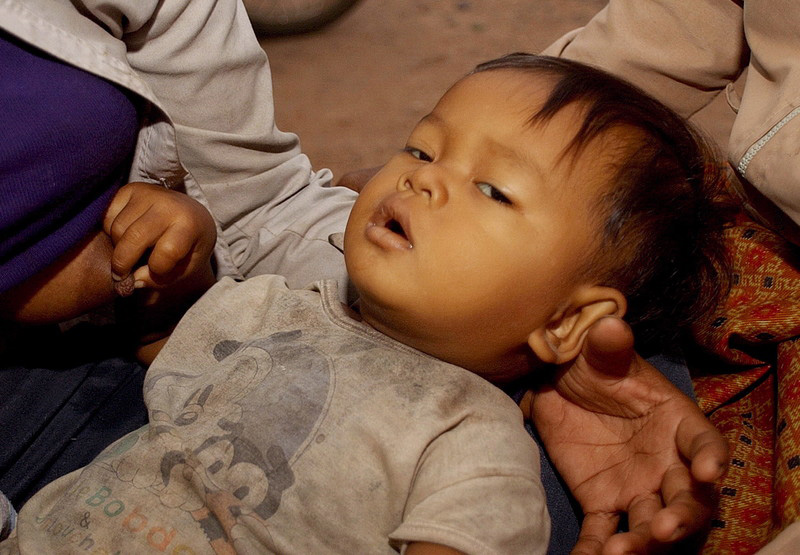 Despite the far-off headquarters, day-to-day watch rests with hospital deputy director Dr. Denis Laurent, a Frenchman who lives in Phnom Penh.
Dr. Laurent takes pride in being the sole foreigner in the local management team. He's been at Kantha Bopha for 25 years, but even he was surprised when support continued to flow in from Europe after Dr. Richner's death.
"Maybe we are too big to fail," Dr. Laurent said. "But I think people have realised that Kantha Bopha is doing a really good job in terms of public health, and there's no reason – even though Dr. Richer is no longer here – to stop supporting."
Dr. Laurent claims the hospital group is still the only place in the country to go for certain severe pediatric cases, such as congenital heart defects and brain conditions that require surgery.

Even still, funding the hospital's operation is "not without stress."
The operating costs of the hospital network run at about US$42 million per year. That money flows in from different channels, with the pair of Kantha Bopha foundations serving as the backbone of the financial structure.
The original foundation was created early in the network's life and mainly received funding from European donors. The second sourcing stream is targeted at Cambodian donors, as well as givers elsewhere in Asia. The local foundation pulls in charitable contributions from Angkor Wat ticket sales – the hospitals get $2 from each sale, which added up to about $5 million last year – and gifts from businesses and government figures.

Dr. Laurent said the Cambodian Kantha Bopha foundation is also the financial arm for the hospitals' outreach to Asian countries, as well as to global institutions such as the International Monetary Fund.

Doing a quick breakdown at the hospital's outdoor cafe, Dr. Laurent says that roughly $6 million comes from the ministries of health and finance; his team also gets $4 million from the Swiss government, about $1 million from the Cambodian Red Cross and $5 million from a pool of domestic donors with deep pockets – one of whom, a well-connected businessman with the honorary title of oknha, has given more than $2 million annually for about 3 years.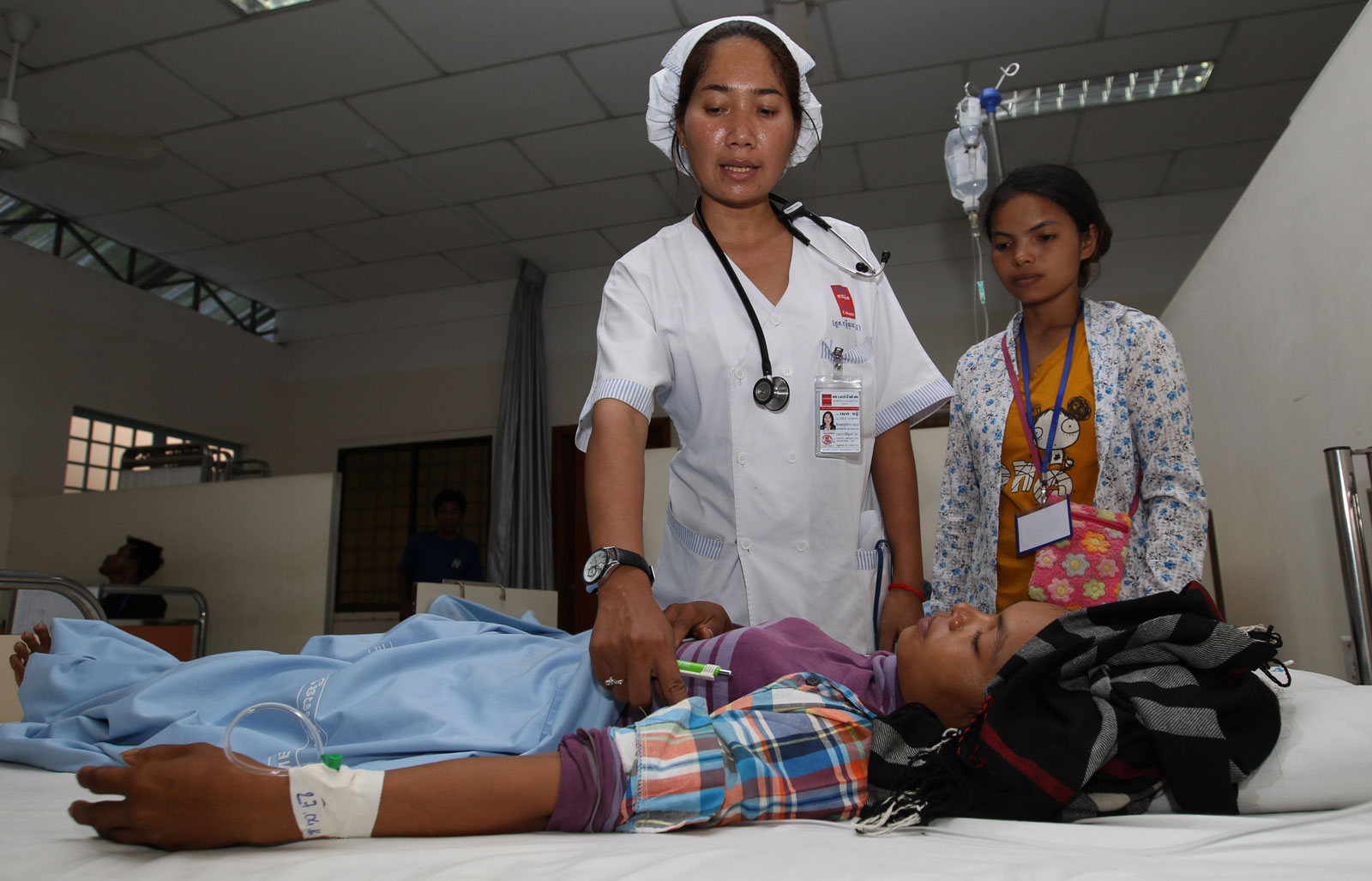 Though it has its roots in ancient Khmer nobility, the local press translates the title as "tycoon." In a country with an anemic tax base and thin barriers between private and public business, oknhas are recognised by their contributions to the latter. Last year, the Ministry of Interior recommended a dozen individuals for oknha status after they donated nearly $50 million to infrastructure projects.
At Kantha Bopha, local media reported the Cambodian foundation raked in almost $20 million upon its launch – half from state coffers, and half from the patronage of the business-political class, including well-publicised donations from Hun Sen and his family.
Cambodia's public health system is large, and included 102 referral hospitals and more than 1,100 health centres as of 2015. Despite this, Kantha Bopha remains the poster child of the Kingdom's public healthcare sector, staking a claim as the highest-profile hospital network in the system.
Now, between direct government funding and contributions of the dual foundations, Dr. Laurent estimates the five-hospital network has enough assets on-hand to cover about three to four years of operation. If all goes as planned, the local foundation should provide a sustainable avenue for a future of domestic funding.
The repatriation of financial duties is part of a Kingdom-wide health project years in the making.
The 2016 Ministry of Health's Health Strategic Plan, a four-year outline now guiding healthcare developments across the Kingdom, pegged total domestic health expenditures at a little less than $1.4 billion for the year of publication. 
Private expenditures took the lion's share of that at about 66 percent. Of the rest, external donors spent 14 percent while the government gave 20 percent.

Looking ahead to 2020, the plan projected a rising government share of 30 percent of spending, set against a falling donor spend of 8 percent. However, the document also admitted the boosted state portion "may be ambitious" in its scale.
And while the plan identified "improving the population's confidence in public health services," as a major goal of health reform, government officials have in the past minimised patient mistrust by describing outbound medical tourism as a matter of personal choice.
An oft-cited study estimated one-third of Cambodian tourists in 2016, the most recent year for data, were leaving to see doctors abroad. 
But despite these potentially high numbers, the trend was not mentioned in the Health Strategic Plan. However, private clinics have acknowledged the divide and are attempting to bridge the gap with outreach to middle-class patients who would otherwise leave the country for care, advertising on the back of modern, upgraded facilities and specialised treatments.
State-run health centres may lack the flash of the private sector, but the Health Ministry does seem to be taking real steps to improve access, especially for the very poor.
One of the main components of that is the Health Equity Fund (HEF), a subsidy plan that extends payments to facilities who treat individuals who qualify through an assisting programme called Identification of Poor Households Program (IDPoor).

IDPoor was created in 2006 with help from Germany and Australia as a way to standardise the process of identifying the most economically vulnerable in Cambodia for the sake of delivering social services. More than 600,000 "Equity Cards" have since been distributed, a net that provides service access to an estimated 2 million people.

The system isn't without its flaws, and critics say the dispersal of cards is marred by bias, creating a system that awards the politically connected while still granting uncertain access to healthcare and other vital services.
HEF is aimed at these very low-income individuals, who are otherwise at risk of being turned away from care facilities due to their inability to pay. Though he's quick to acknowledge it doesn't go far enough, social anthropology researcher Frank Bliss believes the subsidy program has still improved access for those who need it most.
Bliss is a professor at Hamburg University in Germany who also works as an independent consultant specialising in international development. He was in Cambodia in 2017-18 to study the effects of HEF implementation at about 30 healthcare centres.
He prefaced his findings with the most glaring issues he encountered.

"All people are suffering from a lack of funds and maintenance, but in my opinion there's not a difference between service quality (between HEF recipients and others)," he said. "A rural hospital has little functioning budget … but if there is a need for repair, they have to address the ministry, and have to wait four months or five months. This is a key problem."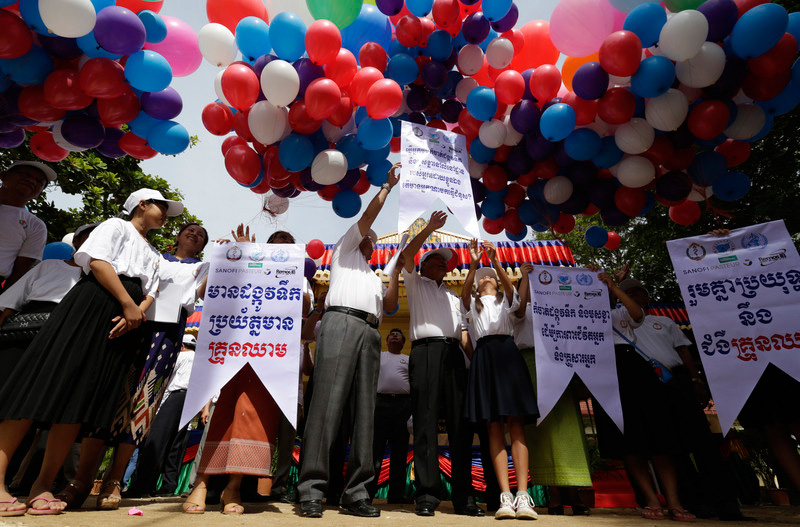 As found by Global Health Action, salaries for doctors and other workers in the system are naggingly low. Even after an increase announced earlier this year by the prime minister, the minimum wage for doctors in the public system would still only be about $318 per month.
Though HEF doesn't address that core salary, it does provide an avenue to extra income that could increase motivation for health workers while reducing incentive for unethical practices. Much of the HEF reimbursement for patients is funneled directly into salary bonuses, Bliss said, supplementing as much as one-third of staff income.
That's not just limited to doctors and other high-level workers, and though the medical chiefs may get a bigger overall slice of the pie, the nurses and support staff responsible can earn a larger proportion of their salary in bonuses.
Bliss described the Cambodian arrangement as "absolutely an exception in all remuneration systems," adding that administrators had told him "HEF, for them, was the most motivating thing" to improve services.
"The more people coming, the better the situation for the staff for their bonuses," Bliss said. "If you can say they're HEF clients, they may be treated more nicely because they represent additional income."
Whatever the motivation, it marks a change from earlier systems that kept out the poor.
And there were other components Bliss also liked, such as cost-of-living stipends for caregivers of the sick or injured, and reimbursement options for transportation costs to health facilities.
"It's not enough, but it's much, much better than nothing, and it really helps people," he said.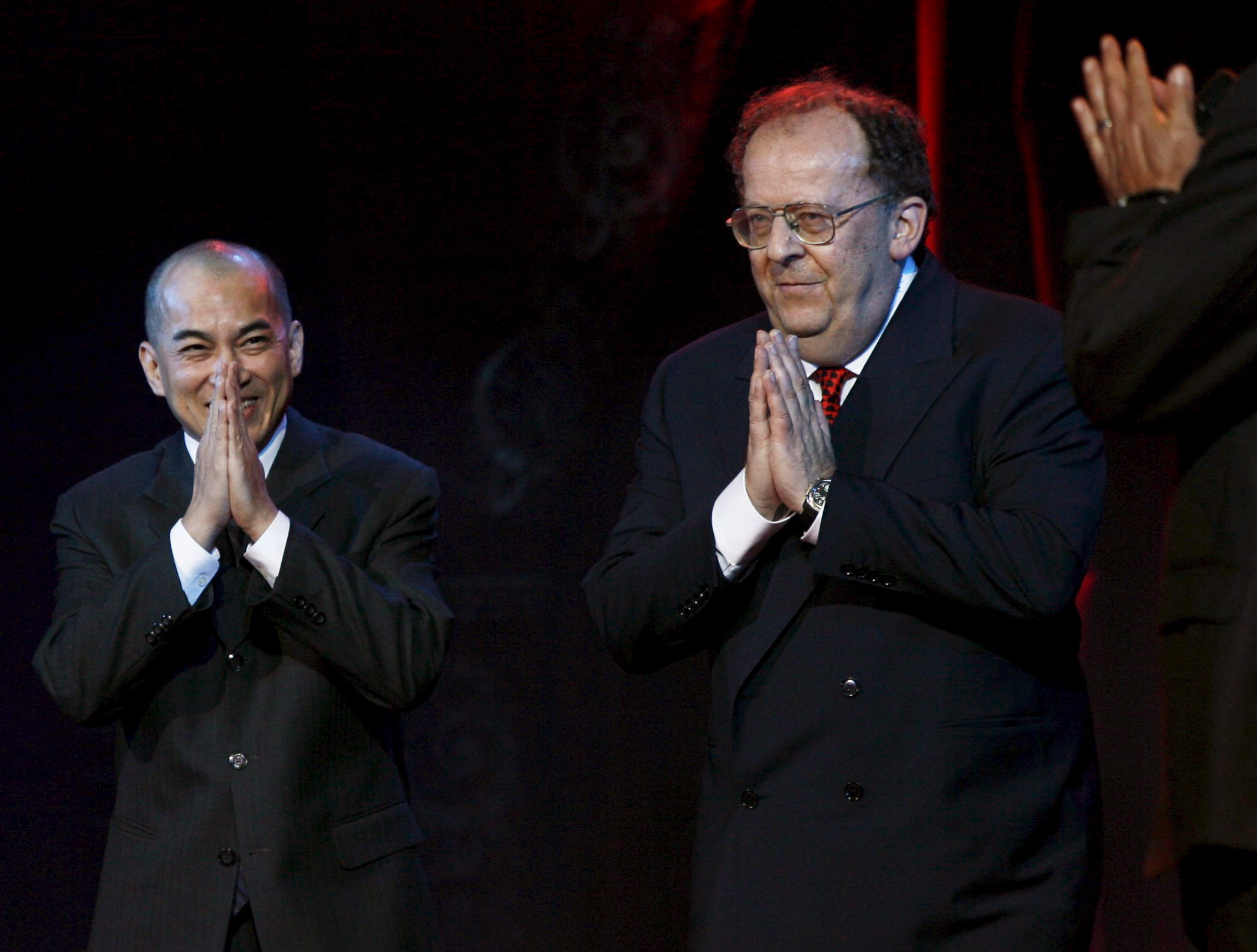 If all goes as planned, HEF will feature as a key, continuing component of a larger overhaul of the Cambodian health system known as the Health and Equity Improvement Program (H-EQIP). Launched in 2016 based in part on that Health Ministry strategic plan, H-EQIP is a major donor-facilitated expansion of HEF paired with targeted investments to improve the country's health facilities.
As with Kantha Bopha, these kind of mass contributions from external parties have allowed Cambodia to chip away at some of the structural issues in its healthcare system. This latest initiative, a five-year plan initially announced at a total cost of about $174.2 million, is aimed at upwards of 3 million people in the poorest sectors of the country. According to an informational release from KfW, a German development bank, the Cambodian government committed about $94.2 million to this effort, a sum matched by a pool from the state of Germany, a trust programme filled by other national aid corporations, and the World Bank's International Development Association.
Along with a $70 million expansion to the HEF programme, H-EQIP would put the same amount into a performance-based grant programme for facilities and about $30 million into updated services and equipment for health centres.
Though they spoke approvingly of HEF, neither Bliss nor Dr. Laurent had previously heard of H-EQIP. But while Bliss thought government fund increases were far from enough to cover Cambodia's needs, he saw plenty be hopeful about in the public system's trajectory.
"Ownership of the program – in other countries, it's donor-paid, donor-paid, donor-paid," he said. "But in Cambodia, the share of the state is growing from year to year."
That's a good metric for weaning off international aid, but owning Cambodia's healthcare system will also mean taking responsibility for the fragile lives passing through its wards.
In the neonatal intensive care unit of Kantha Bopha, tiny babies lie in bed, knit caps snug against tiny heads. Family members are required to stay with their children at all times in the hospital, and now they watch curiously as Dr. Laurent enters the room, some peeking out from under the patient beds where they've been napping in the shaded dark.
"This ward is overcrowded because, while most of the facilities in Phnom Penh and the provinces have maternity, they don't have a newborn station," Dr. Laurent says, walking between the rows of infants. The hospital was set to open a new ward for the NICU the following week, but for now, the director was shaking his head. "It's a big problem because every newborn with a problem, a serious condition, they're coming to Kantha Bopha here."
His voice trails off as he gathers his thoughts. "It's a mess."