The forcible removal of Cambodians from their homes has created a subclass of the dispossessed, with hundreds of thousands affected by conflicts over land. But the suffering endured by the mostly poor evictees, usually moved on to make way for corporate interests, has had an unintended side-effect: galvanising a growing wave of female Cambodian activists.
The women of Boeung Kak lake, whose noisy and vibrant protests on the streets of Phnom Penh have seen them arrested multiple times, are perhaps the best known, with news of the deal to fill in the lake and seize residents' land resonating in media outlets around the globe. Yet they are far from alone: Cambodian women regularly spearhead land rights demonstrations, and in recent years some have even parlayed their newfound activism into entering the political sphere.
"Persisting cultural beliefs about the traditional role of Khmer women as caregivers and homemakers mean that land conflict, and the lack of income it often brings, has a disproportionate impact on women," Cambodian Centre for Human Rights (CCHR) executive director Chak Sopheap said earlier this year, "with the result that they are often the ones motivated to engage in activism on behalf of their community."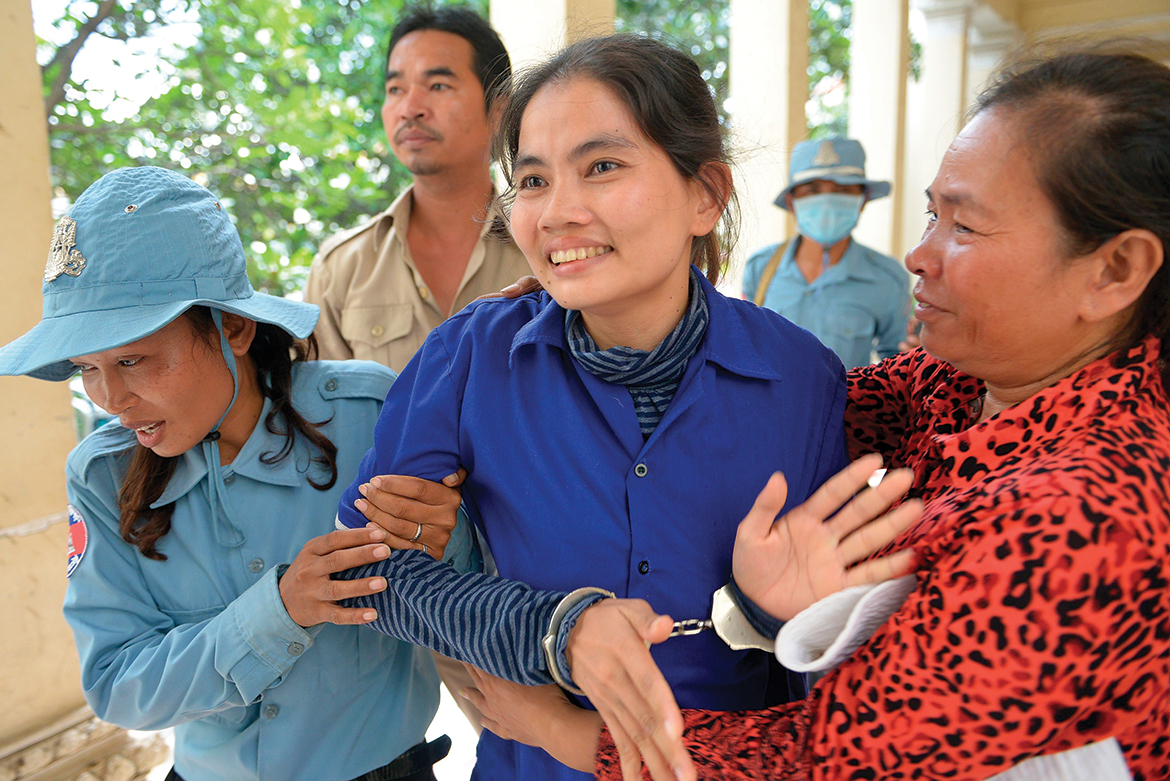 And this desire for an end to such injustices has caused ripples in other spheres of activism. In 2009, Lim Kimsor, who also goes by Gigi, watched on in horror as her community was evicted from the Group 78 site in central Phnom Penh. "Our family was offered decent compensation, but my father said he could not leave the community behind. So we stayed and protested with them, for the sake of the whole group," she said.
Inspired by this show of solidarity, the 28-year-old went on to become an outspoken activist for Mother Nature, the gritty environmental network that has exposed illegal sand dredging on multiple occasions (the non-governmental organisation was recently disbanded following sustained pressure from authorities, but its members plan to continue their work as a loose, informal coalition). Kimsor regularly travels to meet with villagers in remote areas, where she alleges she has been threatened, physically assaulted and, on one occasion, detained for 17 hours. "Whenever we have meetings or conduct any training [sessions] with villagers, plain-clothes police or security guards come [as an act of intimidation]," she said.
As an activist in a country where many women still cannot access education and are pushed into traditional homemaker roles, Kimsor feels a sense of responsibility to help guide other women to begin pursuing lives free of the confines of gendered expectations. "This is a powerful way to lift each other up," she said.
The strict moral code set down in the Chbab Srey, or 'Rules for Girls', and their male equivalent, has long acted as a behavioural guide for men and women. It describes the ideal woman as being gentle, shy and subservient to her husband. Included as a course in the national school curriculum until 2007, a pared-down version continues to be taught at public schools in grades seven to nine.
But as Cambodia, a fast-developing nation, continues to undergo rapid economic change and smartphone technology proliferates, a social transformation is also beginning to take hold. Catherine V Harry, a 23-year-old vlogger known for her frank videos that mostly centre on sexual and reproductive rights, said that young women – particularly those in the increasingly cosmopolitan capital of Phnom Penh – were "rising up to claim their rights".
"It has become this tug-of-war because there's a generation gap," she said. "The new generation, the majority of them are under 30 and social media is coming into play, people are being exposed to different cultures, different people in different countries, and they get more information – not just from their parents or their peers or their schools but they get information from other countries."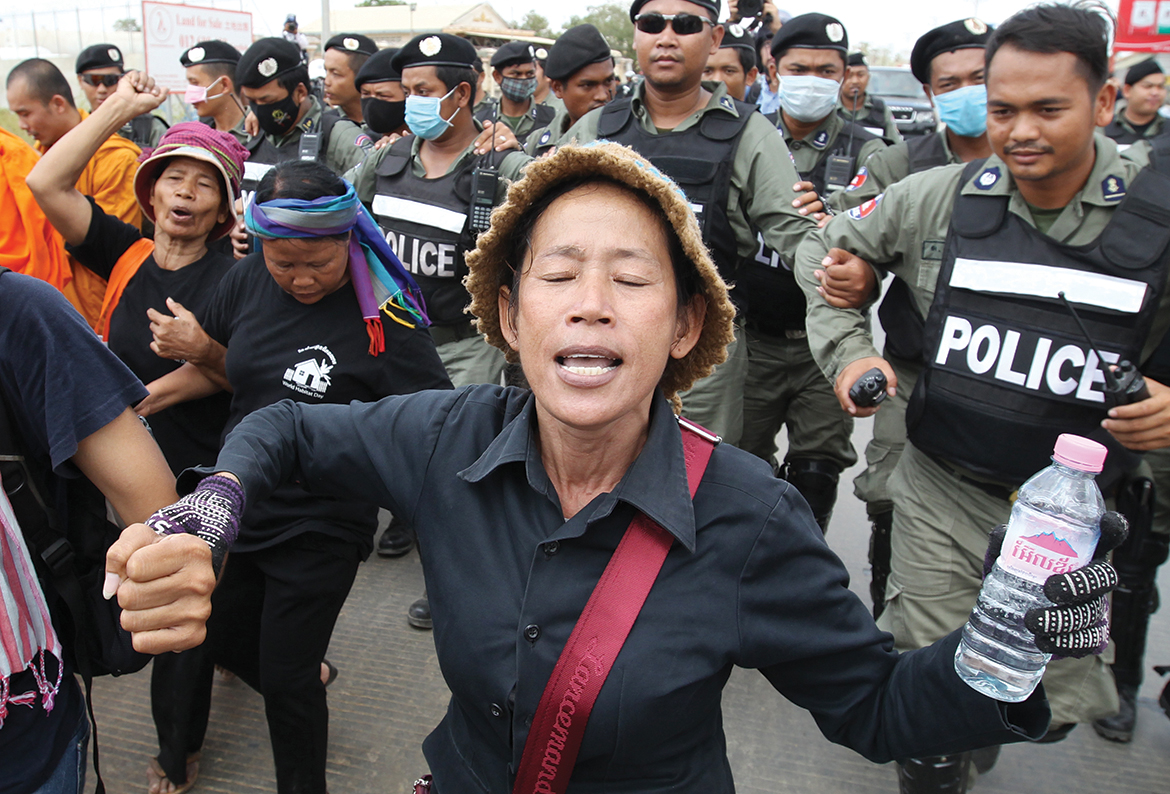 Harry's most popular video to date – an exploration of the taboos around virginity – has garnered two million views. But while her opinions have won her plenty of fans, they have also provoked a hostile response. "I also get a lot of hate, a lot of backlash. Many of them are men – they feel threatened because they think I'm trying to destroy the culture. But also there are some women saying I'm ruining the image of what a Khmer woman should be," she said.
For Noy Chhorvin, the national coordinator of the Cambodian Young Women's Empowerment Network (CYWEN), challenging stereotypical notions of Khmer womanhood is central to her mission. A vocal feminist, she is leading the members of her voluntary organisation as they focus on a trio of key areas over a three-year period to 2019 – gender-based violence, labour rights and education, all of which she sees as key areas for the progress of Cambodian women.
"The main point is to build up leadership through [imparting] feminism to our members," she said. "We want to provide awareness-raising to people, especially young people, on gender equality." Advocating for changes that have their roots in the West's 1960s women's liberation movement, Chhorvin and her contemporaries are seeking to transplant feminism into Khmer culture: a mission that's not always straightforward. Like many women, she had to overcome the judgement of her relatives in provincial Kampong Cham before forging her own path, which to date has included becoming the first member of her family to earn a bachelor's degree.
"When I was starting to pursue my education it was very challenging. Many people disagreed with my idea, they thought that women don't need higher education, [that] just to graduate from Year 12 or Year 9 is fine," she said. There was also opposition to the idea that she should attend university in Phnom Penh, far from home and deemed "unsafe for women".
And while Chhorvin described herself as fully ensconced in the "sisterhood" of CYWEN, she has seen her own attitudes evolve since learning about, and embracing, feminism. "Before I felt discriminatory [toward] sex workers and LGBT people. Now I have made myself free of that," she said. Now, she recognises that "everyone has their right to [fulfil] their potential by themselves".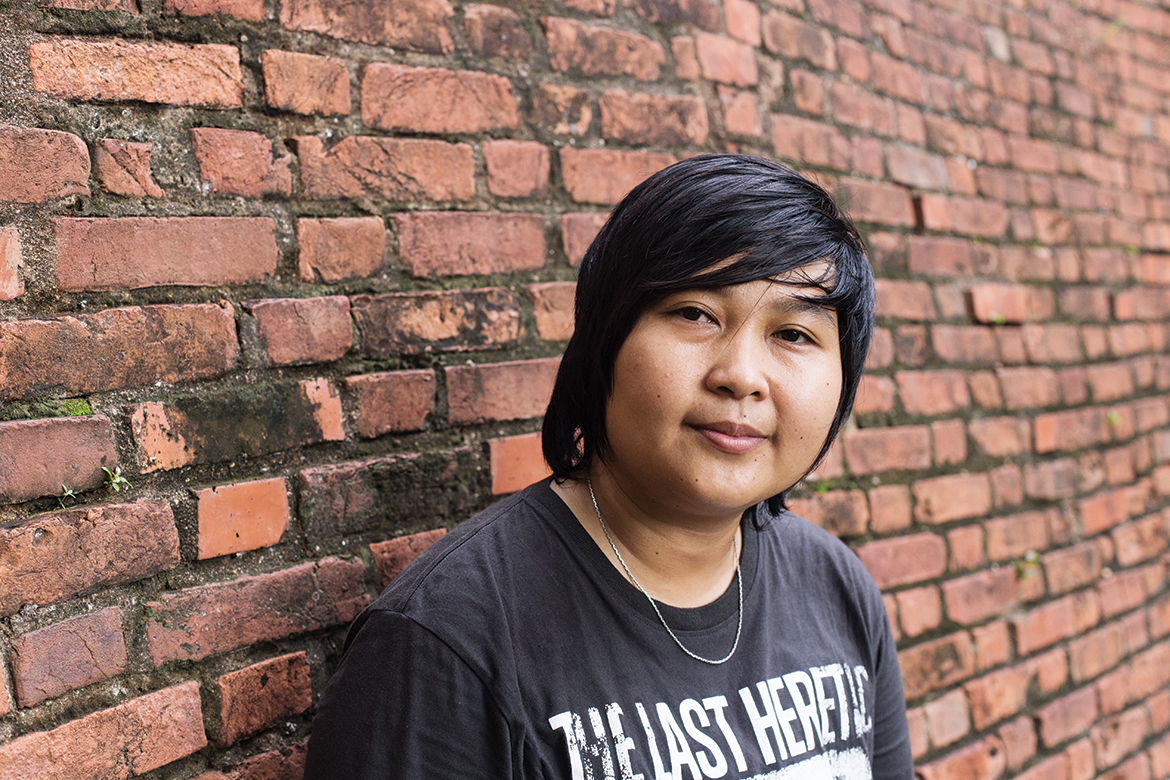 In that vein, gender equality still has a long way to go. Rachana Chhoeurng, also known as Tana, is well aware of the prejudice that Cambodia's LGBT community faces: she came out as a lesbian five years ago at the age of 25 and has been subjected to discrimination. Now an activist with Phnom Penh-based human rights group CamASEAN, she works to tackle issues faced by the LGBT community, such as forced marriage, mental and physical abuse, and a lack of access to services. "I wanted to fight for my lifestyle, just to have a normal life," she said. "We need to start the movement, starting from women and the LGBT movement. I won't give up."
Similarly to the other activists, Chhoeurng said that she would like to see all Cambodians embrace notions of equality. "It is not only LGBT people who should take control of this," she said. "I would like the whole society to help raise each other up, not only the LGBT community, but everybody."
As more men and women come to a similar conclusion, the movement for equality is mushrooming. Thida Khus, the executive director of Silaka, has been a mainstay of the fight for gender equality in Cambodia since establishing her NGO, which is dedicated to increasing women's participation in politics, in the early 1990s. She believes that efforts to promote women's rights are now passing into the hands of young female activists.
"Where we are today, it was not [a result of events] over the past 10 or 20 years. It was over the past 100 years that we have been neglecting [gender equality] and allowing this to take place. It is a continuous battle," she said. "The next generation will make the change".