Myanmar's de facto leader will meet US President Barack Obama at the White House tomorrow, where economic cooperation, sanctions and human rights will likely be prioritised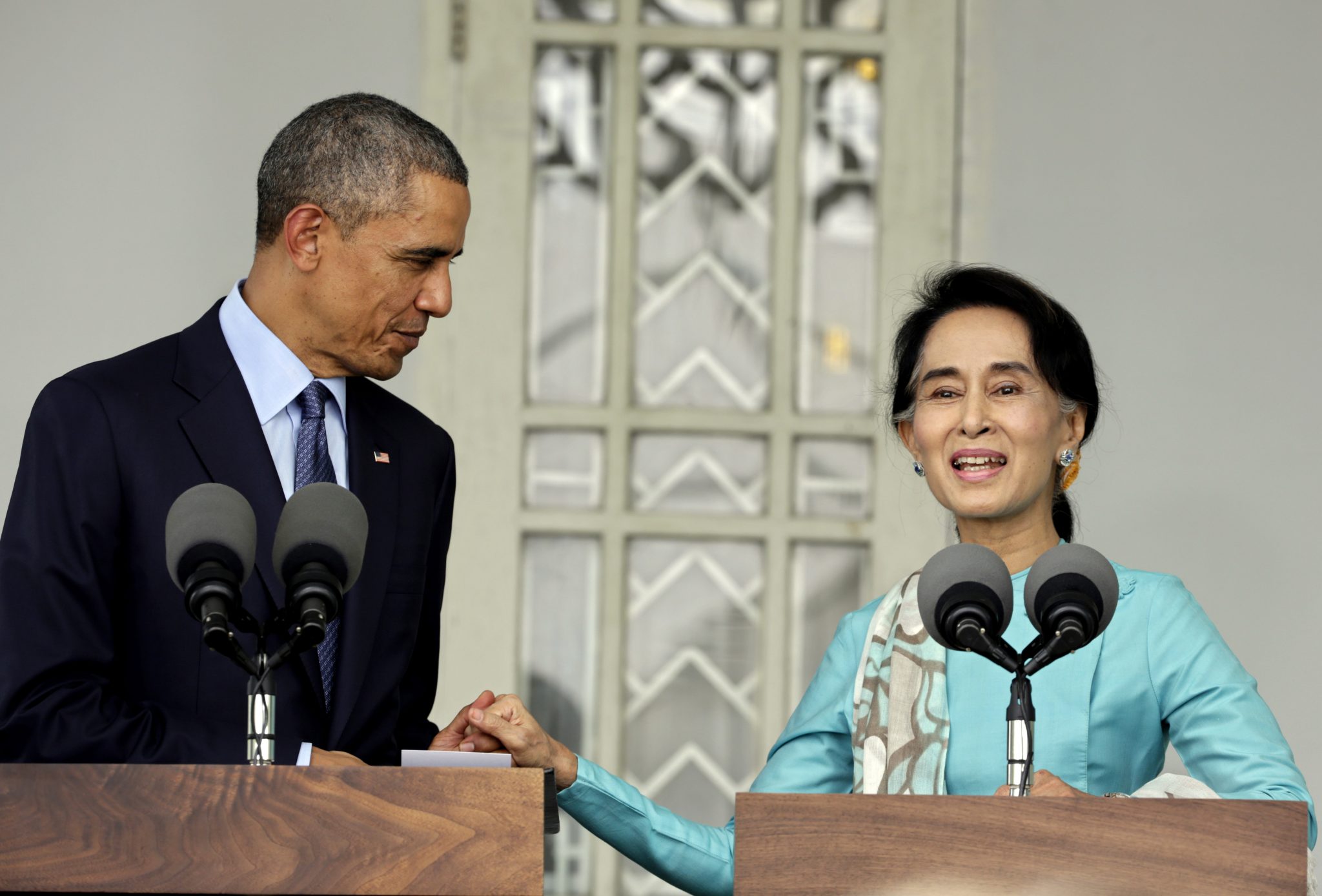 It is believed that Myanmar's de facto leader Aung San Suu Kyi will use a meeting at the White House tomorrow to pursue greater economic ties with the US whilst discussing the issue of sanctions. This will be the first time that Suu Kyi has visited the country.
Tim Gruenewald, director of the American studies programme at the University of Hong Kong, said that "[d]evelopment, aid and bilateral economic relations will be at the top of the agenda".
The military junta in Myanmar is said to have damaged the country's economy through decades of mismanagement and isolationism – a factor likely exacerbated by US trade sanctions against the country.
Although some sanctions were lifted following Suu Kyi's landslide election victory in 2015, a number remain in place. Zaw Htay, a spokesman for Suu Kyi, told Voice of America: "Sanctions will be one of the issues on the table."
The sanctions themselves are widely believed to provide leverage in the development of democracy, as many are specifically tied to the treatment of Suu Kyi by the military, which retained considerable power in Myanmar despite its party losing the election. Under the country's current power structure, the military controls 25% of parliament, allowing veto power, as well as key ministries such as defence, interior, border and police.
"It is unlikely that the sanctions will be lifted entirely since the US would like to maintain some pressure on the military to proceed on the path of democratisation," explained Gruenewald.
Justin Hastings, an international relations expert at the University of Sydney, agreed that "[l]ifting sanctions is bureaucratically complicated – it is far easier said than done".
Hastings also suggested that any mass removal of sanctions would depend on whether military power could be curtailed.
"This is a Catch-22 because the military agreed to share power on the assumption that they wouldn't be held to account," he added. "The government needs to tread a very fine line when it comes to sanction discussions."
It is expected that the US, on the other hand, will use the meeting to showcase the success of Obama's so-called 'pivot to Asia' and to congratulate Suu Kyi for her work in addressing human rights issues in the country.
"US delegations will surely address the civil rights situation of the Muslim minority in the country, praising the developments at the recent peace conference and urging Aung San Suu Kyi to continue on the path of national reconciliation," said Gruenewald.
Suu Kyi is not officially the president of Myanmar, since the military-era constitution of the country bars her from holding that position.
An invitation to the White House, however, is widely seen as a benevolent gesture on part of the US president, reflecting Suu Kyi's position as Myanmar's unofficial leader.