The first day of school can be a pretty big deal, especially for a seven-year old.

So it went for Chloe Lim's daughter, who's now in her very first year of the highly competitive Singaporean education system.
Besides the usual books, crayons and other supplies, her school comes equipped with something that would be a little more unusual outside of the city-state – a team of school counsellors, ready to help students manage their stress ahead of their national exam.
For Lim's daughter, the test won't even happen for another six years. But for her and all the other children in her cohort, the exam's results could determine the rest of their academic careers well into adulthood.
Lim, a Singaporean mother of two young girls who went through the system herself, says she knows how challenging it can be to meet her society's high expectations.
"The pressure comes from everywhere," Lim said. "In Singapore, smart kids are popular and looked up to, but if a child is talented in art or anything that is not mainstream, will be subjected to severe bullying."
Singapore's education levels are some of the highest-ranked globally, a key trait for a city-state that relies on schooling as an economic strength and source of national pride. But its system is also notably one of the hardest to be a student, and soaring academic achievements sometimes come at a high cost to youth mental health.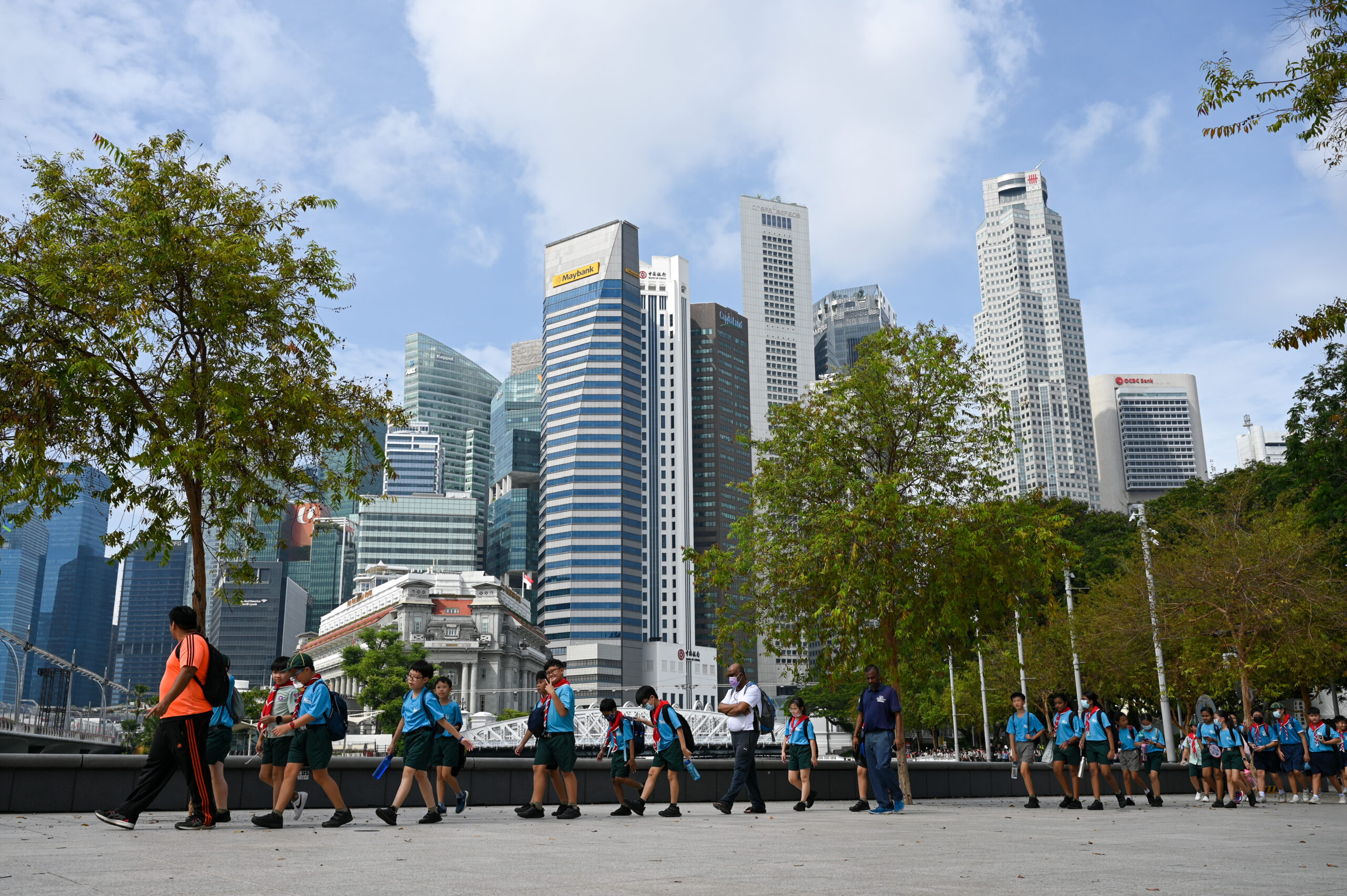 This was particularly dire during the social isolation of the Covid-19 pandemic. Data shows that suicide was the primary cause of death among Singaporeans between the ages of 10-29 years, as of 2021. The number of youth suicides hit a record high that year, making up about a third of all suicides in the city-state.
Amidst this stark development, the city-state's government began to overhaul parts of its public education system. While social pressure on students to earn high grades remains high, many parents and educational experts say recent moves to emphasise well-being in schools seems to be a step in the right direction.
On 1 March, the Ministry of Education announced its latest changes by scrapping some exams, partially amending the testing system and introducing mixed-ability student groups for subjects including music and physical education.
The shift is part of the ministry's "Learn for Life" campaign. Launched in 2020, the programme encourages Singaporean schools to integrate alternative subjects into curriculums to teach students resilience in daily life as well as to pursue different academic paths according to individual interests and abilities. The ministry also rolled out a plan to reduce stress levels for students while encouraging parents – and society as a whole – to adopt a more holistic approach to education.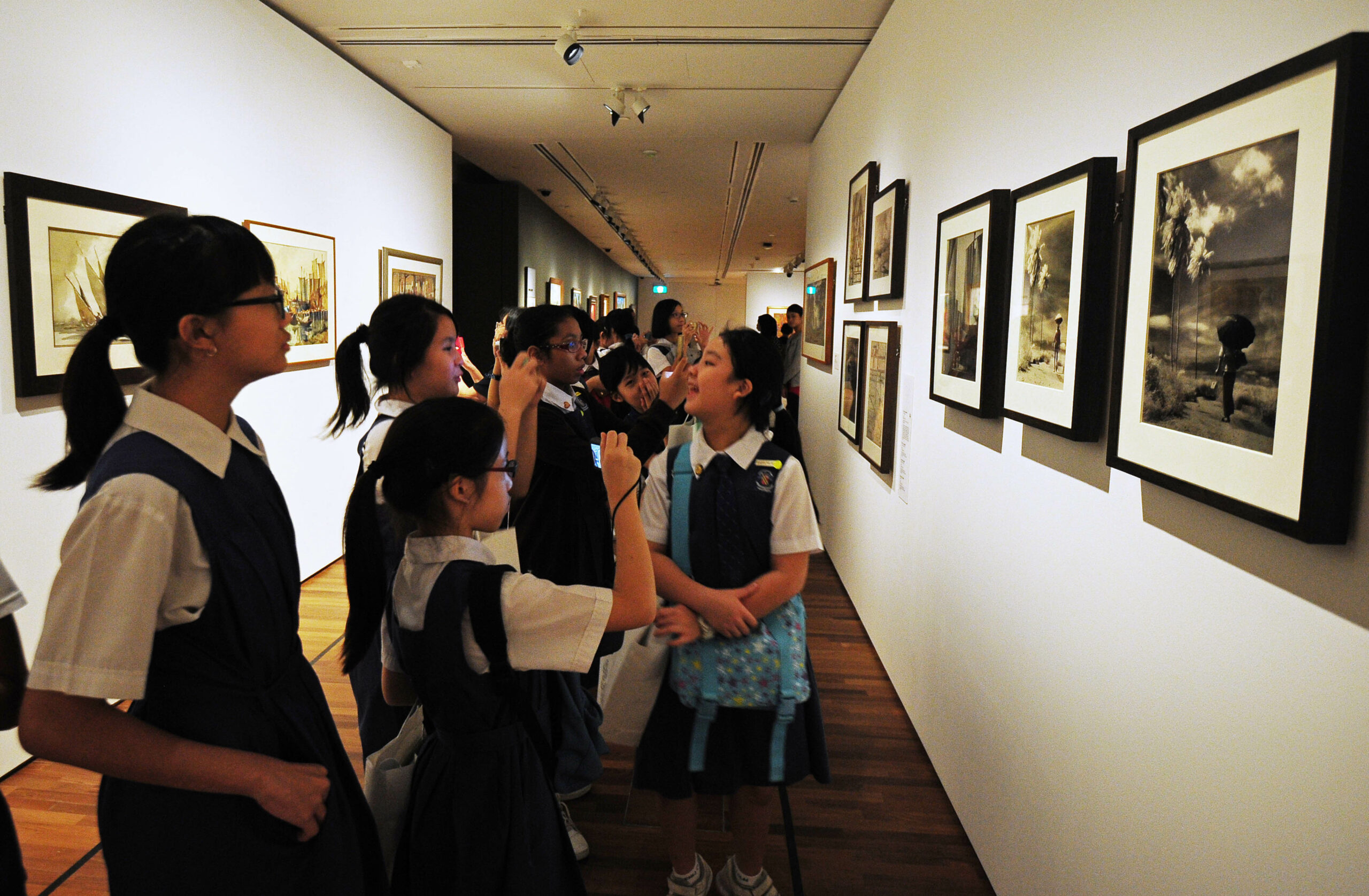 Although children in Singapore enter compulsory education at seven years old, those from wealthier families start attending private classes when they are much younger to gain an edge in primary school. The new educational reforms are also geared to close some of these early disparities to give children of all backgrounds a path to high-level schooling.
That can have major implications for their livelihoods. As of last year, university graduates could reportedly earn double the income of graduates from institutes of technical education and about one-and-a-half more than polytechnic graduates.
At the same time, government data shows the percentage of people entering national universities has increased from around 5% in the mid-1980s to more than 50% in 2022.
"Singapore's education system has always been extremely stressful," Lim said. "But children are now experiencing higher levels of stress as nobody wants to lose out on this system."
Education is still viewed as one of the main keys to social mobility. From primary school to the pre-university level, the government subsidises more than 90% of education costs for Singaporean citizens. Prominent public sector figures, including current Education Minister Chan Chun Sing, rose from working-class backgrounds to achieve first-class honours at internationally renowned universities before entering the top economic and professional echelons of the city-state society. 
This ethos of academic meritocracy has helped build a rigorous education system but also feeds concerns that, despite new steps to relieve stress, an underlying culture of ambition and elitism will be harder to address.
"The government has been doing quite a lot to reduce the stress on the kids, but society and culture are the way they are," said Lim. "Singaporeans will continue to see success very narrowly. If you are not an engineer or lawyer or doctor, you are seen as not successful."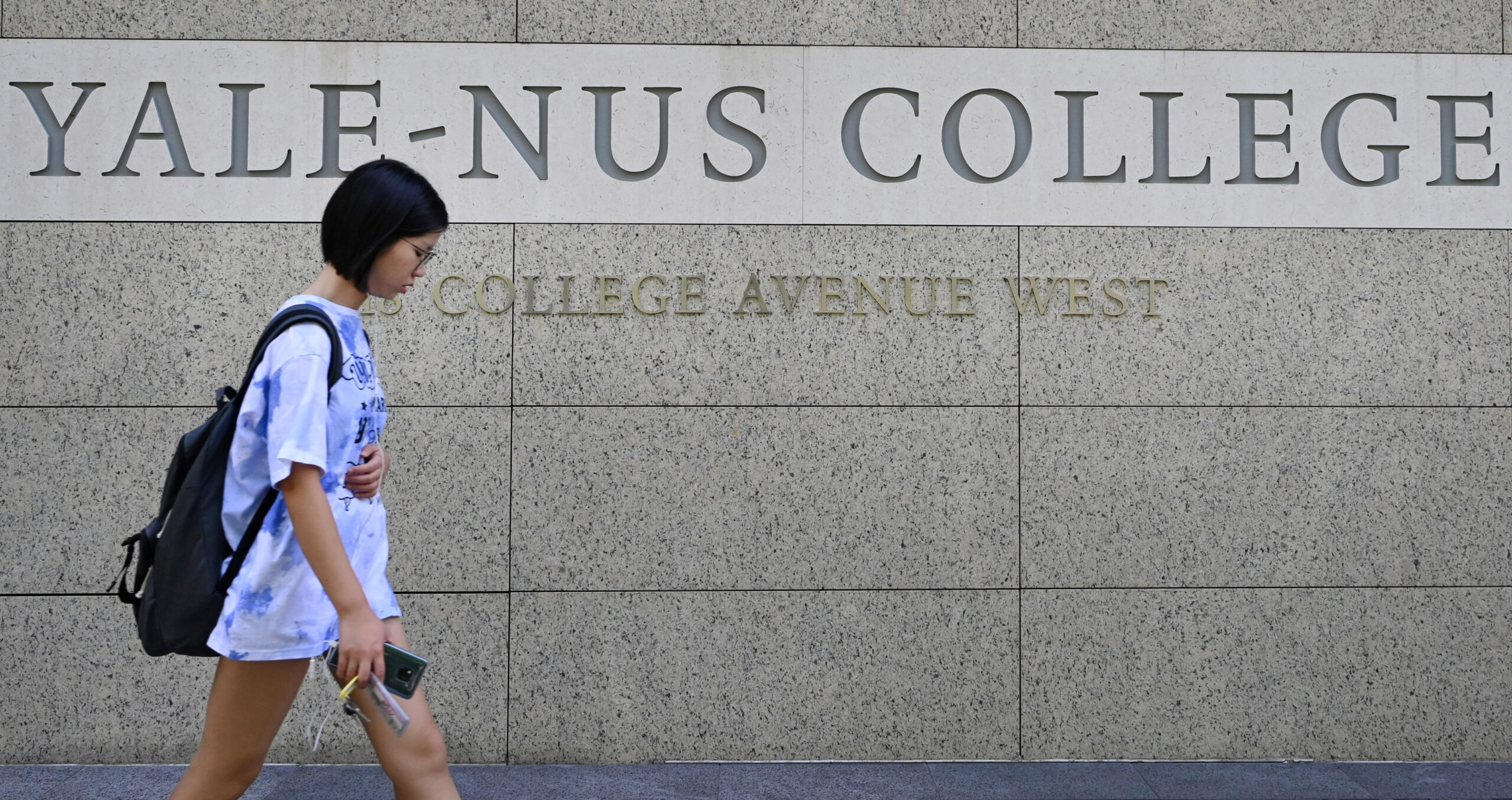 New reforms
The current education system divides secondary school students into four academic streams: Integrated Programme, Express stream, Normal Academic and Normal Technical.
The first two are accessible only to students with high grades and top academic achievements.
But this system is due to be dismantled by next year. As part of the Learn for Life campaign, the Education Ministry announced earlier this month that all secondary schools will be shifting from stream-based testing to "full subject-based banding".
This means students will join mixed classes at different levels according to their academic capabilities in six subjects from Singapore's Common Curriculum, in which all students are required to take part. These include areas such as art, design and technology and physical education.
This is aimed at grouping together students from the different streams in the same class to reduce the social stigma attached to the Normal stream.
The Education Ministry has also announced intent to scrap mid-year exams for students at junior colleges and the Millennia Institute, a centralised pre-university programme focused on commerce.
The move aligns with the removal of mid-year exams in primary and secondary schools by the end of this year, all of which is intended to cut back on the societal focus on testing and free up instruction time for non-academic social and emotional goals.
Concerns still remain
The announced changes could fundamentally change parts of the educational system, but some observers say there's still plenty of room for stress in the classroom.
Asher Low, executive director of Limitless Singapore, a non-profit organisation for youth mental health support said some parents are concerned about the scrapping of mid-term exams.
"If the family can't keep track of their child's academic progress, it is likely that the kid's pressure increases ahead of finals as they won't know what their chances of success are," said Low, who's also a senior social worker at Limitless.
This seems to be the main objection of what Lim calls "tiger parents", whose primary goal is to see their children in top academic institutions regardless of what it takes to get there.
While sharing some of their concerns, he prefers to see the elimination of some exams as a chance for students to take better care of their mental health while dedicating more time to non-academic activities, such as art, sports and social gatherings.
"Although there are still a lot of tiger parents around in Singapore, I am glad to see that the new trend is to prioritise our kids' mental health," Lim said.
But contrary to Lim's optimism, Low believes that education is only a tiny part of the problem.
"Nothing will really change if the society's mindset remains this narrow," he said.
Increasing awareness of mental health
While the emphasis on education hasn't faded, deeper changes do seem to be taking root on the societal level according to Cho Ming Xiu, founder and executive director of youth mental health social service Campus PSY.
Every year, a coalition made up of Campus PSY and mental health institutions train about 5,200 youths aged 13-25 in active listening, empathy, coping mechanisms and identifying symptoms of severe mental conditions among their peers.
The coalition also trains youths in basic suicide prevention and first aid protocols in cases of suicide attempts. These groups would then operate in-person in schools or local youth venues, as well as online through social media.
"It is crucial to have a strong support system from an early age," Cho said. "But I think that the scrapping of mid-year examinations is only the first step towards the needed social change."