SPONSORED: Inspire Asean invites you to join industry leaders to discuss the next level of manufacturing in the Kingdom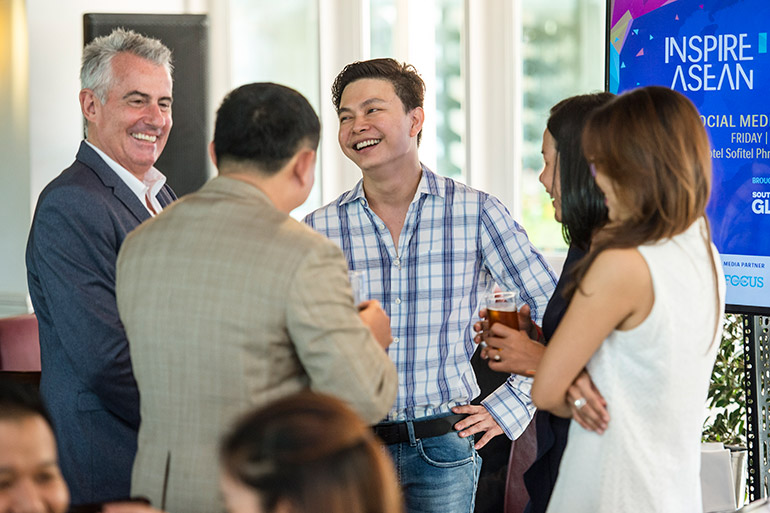 On 25 August, Inspire Asean and the German Business Group in Cambodia (ADW) bring to the stage expert-led talks on the future of intelligent production and its connection to the internet of things. In a strong regional export market, Cambodia must stay competitive. Get insight from four leaders in the field on industry shifts, evolving trends and the impact of new technology.
Expand your knowledge and create new connections at the forum as we welcome keynote speakers:



Taking place at Sofitel Phnom Penh Phokeethra Hotel, the forum will begin with presentations from each speaker, followed by a panel discussion and Q&A.
Tickets are on sale for $55 and include coffee and refreshments, plus each attendee will have the chance to win a weekend behind the wheel of a brand new Porsche.
Industry 4.0 is brought to you by Southeast Asia Globe and organised by Brains Communication. Sponsors and partners include Siemens, Bosch, Porsche, TÜVRheinland, Sofitel Phnom Penh Phokeethra, Last 2 Ticket and Focus Cambodia.
What is Inspire Asean?
Inspire Asean brings together leading thinkers and entrepreneurs to share their stories, insight and inspiration with a new generation of business people and decision makers in one of the world's most dynamic markets.
Through a series of presentations by industry experts in rapidly growing areas of marketing, technology and business, Inspire Asean provides its audience with actionable key takeaways. Going right down to the nuts and bolts of day-to-day business, Inspire Asean offers guidance, knowledge and exchange that will allow attendees to enhance their careers and catapult their ideas.