Southeast Asia Globe picks five of the top spots in the region for a slice of sashimi or a nibble of nigiri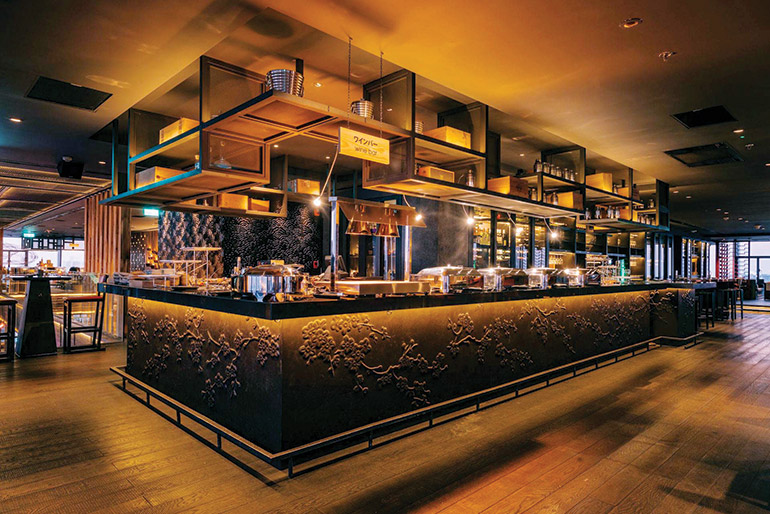 Sorae, Vietnam
For Ho Chi Minh City's swankiest sushi experience, and views worth salivating over, Sorae is difficult to beat. Set on the 24th and 25th floors of the AB Tower, the restaurant is helmed by head chef Danny Yong and offers signature dishes such as marinated sashimi with crispy rice, spiced scallop gratin and a glorious sashimi tasting platter known simply as 'eight kinds of Japanese fish'. Sorae's striking interiors make its bar offerings almost as popular as its superb seafood. Try the signature saketini, a mixture of house sake with raspberry vodka and watermelon juice and garnished with daikon radish.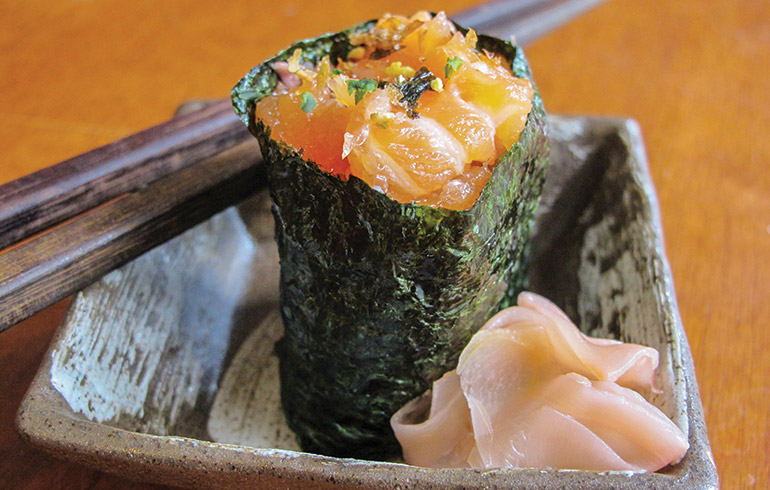 Japub, Cambodia
Bookended by a commercial coffee shop and a construction site, tiny Japub's unassuming surroundings belie the quality of food it offers. Its stripped-back aesthetic reflects the welcome simplicity of a menu that has won hordes of fans in Phnom Penh, from locals and Westerners to the city's growing Japanese expat community. Flavours range from light and subtle to robust and powerful, with the barbecue eel and indulgent chu-toro particularly impressive. As ever, opting for the omakase – Japanese for "I'll leave it up to you" – is definitely the way to get the most out of your experience. With only seven bar seats up for grabs, we'd recommend arriving early.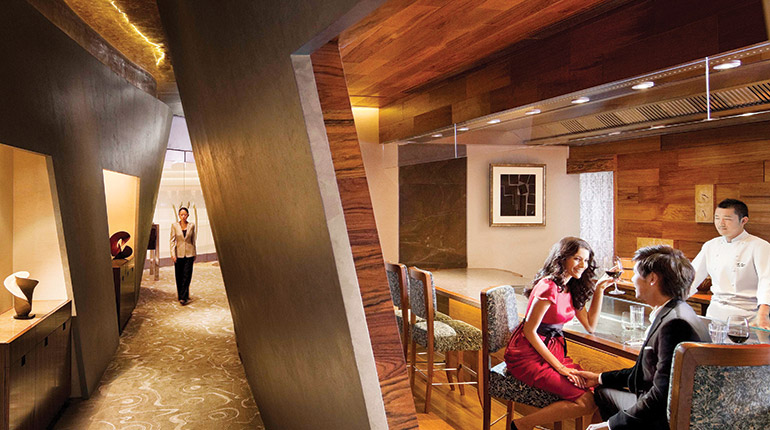 Waku Ghin, Singapore
Chef Tetsuya Wakuda found fame with his eponymous restaurant in Sydney before moving on to open Singapore's Waku Ghin in 2010. Located in Marina Bay Sands, Waku Ghin continues the sophisticated, intricate approach to food with which Tetsuya made his name. Based around three intimate dining rooms, guests get an up-close view of their own chef working the teppan grill with impeccable skill. Tasting menus include a fantastical array of seafood, usually along with wagyu beef and other high-class ingredients. The inarguable standout, though, is the signature marinated botan shrimp with sea urchin and caviar – a vivid yellow feast for the eyes served in a spiky, jet-black natural wonder.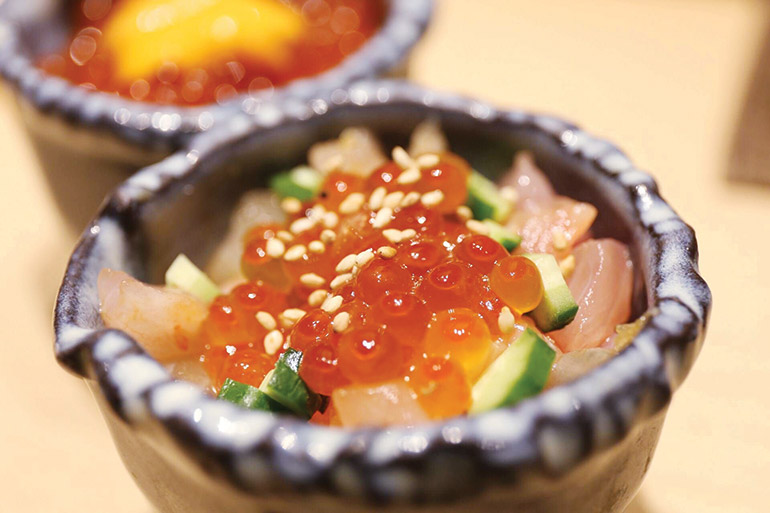 Ginza Sushi Ichi, Thailand
There is no Japanese restaurant in Thailand, perhaps even the entire region, with the same pedigree and commitment to fresh ingredients as Ginza Sushi Ichi. Affiliated with the Michelin-starred Tokyo restaurant of the same name, Ginza Sushi Ichi guarantees that all of its fish will have been sourced at Tokyo's famed Tsukiji fish market less than 24 hours before it is served. All the chefs here are trained by Masakazu Ishibashi – the legendary head chef of the Tokyo flagship – making them ideal guides for the omakase menus on offer, in which the chef selects and serves the dishes that he wants to – an ideal way to sample a thrilling variety of flavours that many might not consider if presented with a menu and left on your own.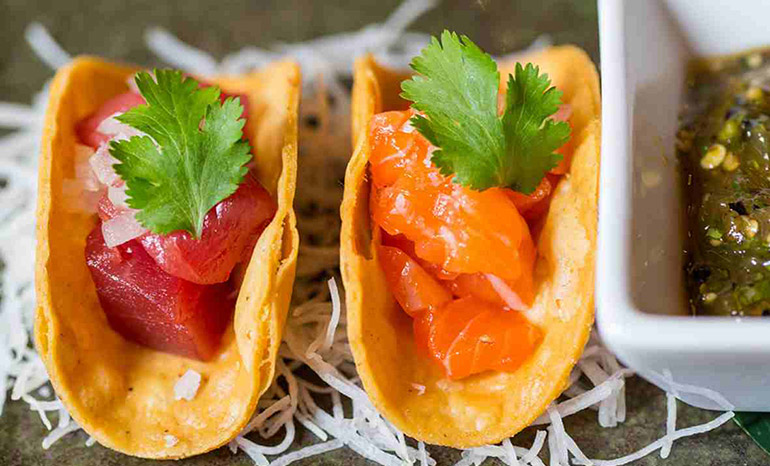 Nobu, Malaysia
One of the most established names in fine dining, Nobu has added a dash of international class to Kuala Lumpur's restaurant scene. With more than 30 locations around the world, it would be easy for Nobu to slip into many of the worst tropes of a food franchise, but it doesn't. Somehow, the company's founder Nobuyuki 'Nobu' Matsuhisa has been able to pair the intricacies of Japanese cuisine with the brashness and tang of Peruvian food. While KL executive head chef Philip Leong turns out a few cracking dishes using local produce, we'd recommend sticking largely to Nobu signatures such as black cod miso and king crab with creamy jalapeno – cornerstones of a menu that has won over the world.