Gin has come a long way since William Hogarth's depiction of a depraved London being wrenched apart by its addiction to "mother's ruin". Here, we serve up our favourite spots to get your juniper kick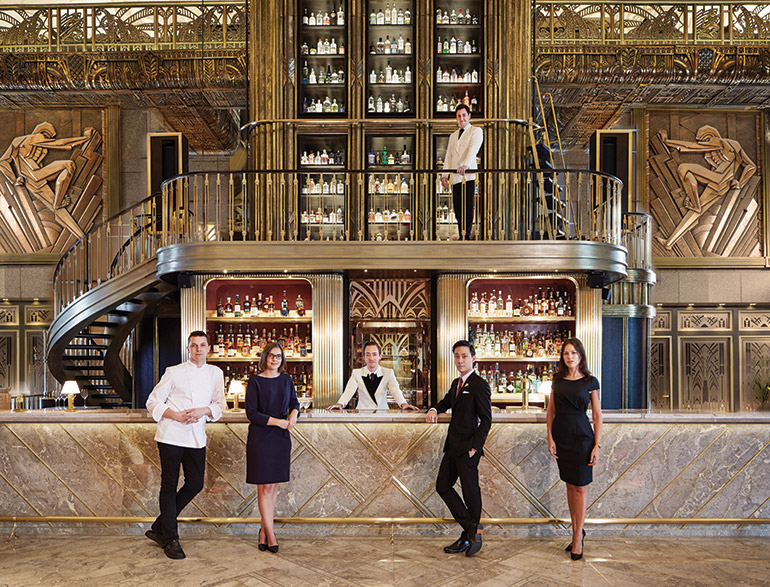 The Atlas Grand Lobby & Bar, Singapore
With a ceiling-high gin cabinet and decadent marble interiors, the Atlas Grand Lobby & Bar is a throwback to the opulence and grandeur of the roaring twenties. The cabinet – and accompanying staircase – is home to 1,000 types of gin and the focal point of the bar, which doubles as a lobby for the art-deco Parkview Square office building. The Atlas is led by Roman Foltán, the former third-in-command at what was once voted the world's number one bar, Artesian at the Langham London.

Teens of Thailand, Bangkok
Given Thailand's (often unwarranted) reputation as a hotbed for debauchery, tourists searching for a reputable establishment to savour a well-made gin and tonic may feel inclined to give a bar called Teens of Thailand a pass. But that would be folly. Situated in an 80-year-old shophouse, the 16-seat bar is the epitome of cool. An exposed-brick back bar reveals an impressive inventory of more than 30 gins – and inventive scrawls on a blackboard show that the bartenders know how to use them, with an evolving menu that awards primacy to fresh ingredients and original house infusions.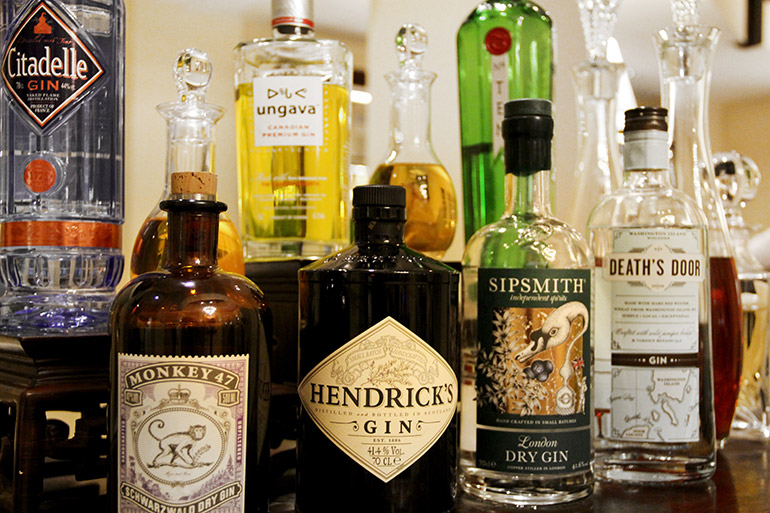 The Writers' Bar, Phnom Penh
In keeping with the refined heritage of the iconic Raffles hotel in Phnom Penh, this bar set in the lobby offers a range of 48 gins, which it pairs with a selection of mouthwatering tapas or as part of an afternoon tea. To commemorate the 100th anniversary of the hotel's classic Singapore Sling cocktail, the British distillers Sipsmith even made Raffles its own gin using a host of Asian botanicals. With its warm interiors and attentive staff, the Writers' Bar is as good a place as any to celebrate the natural wonder that is the juniper berry.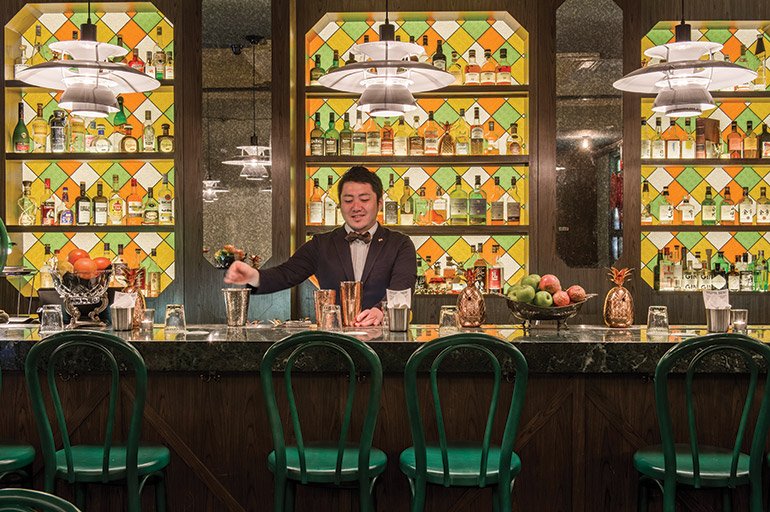 Gibson, Singapore
While not technically a gin bar, Gibson deserves a mention here if only for its splendid version of its namesake cocktail – a mix of Hendrick's and Monkey 47 gin. A lesser known variant of the age-old dry gin martini, the Gibson is garnished with a bar onion instead of an olive to emphasise gin's savoury notes. Located in Singapore's Outram Park, placing it right in the thick of it, the bar's interior blends an upmarket 1960s feel with an ideal neighbourhood bar. While the menu changes regularly, standards rarely slip below exceptional.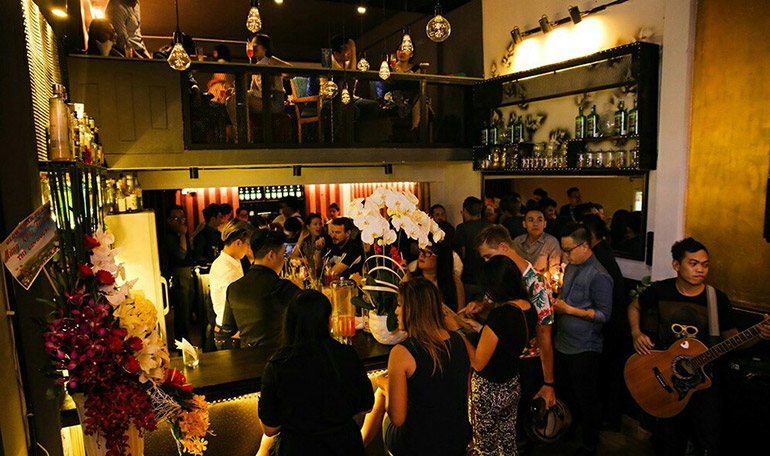 The Gin House, Ho Chi Minh City
Appreciating that gin's subtle botanicals lend themselves particularly well to mixed drinks, Luan, or Mr. Luan to some, set up a gin bar last year to tap into Ho Chi Minh City's developing taste for cocktails. Located in District 1, the city's commercial hub, the bar prides itself on its ability to expertly craft both traditional, stirred drinks and more adventurous, contemporary libations. The staff grows their own herbs and are always testing new ideas for infusions – we're torn between the black tea and grapefruit or the lemon sorbet and cardamom – ensuring that each visit offers the promise of something new.
This article was published in the May edition of Southeast Asia Globe magazine. For full access, subscribe here.