Sofitel Phnom Penh Phokeethra will host local choir group Musica Felice on Sunday, June 2nd 2019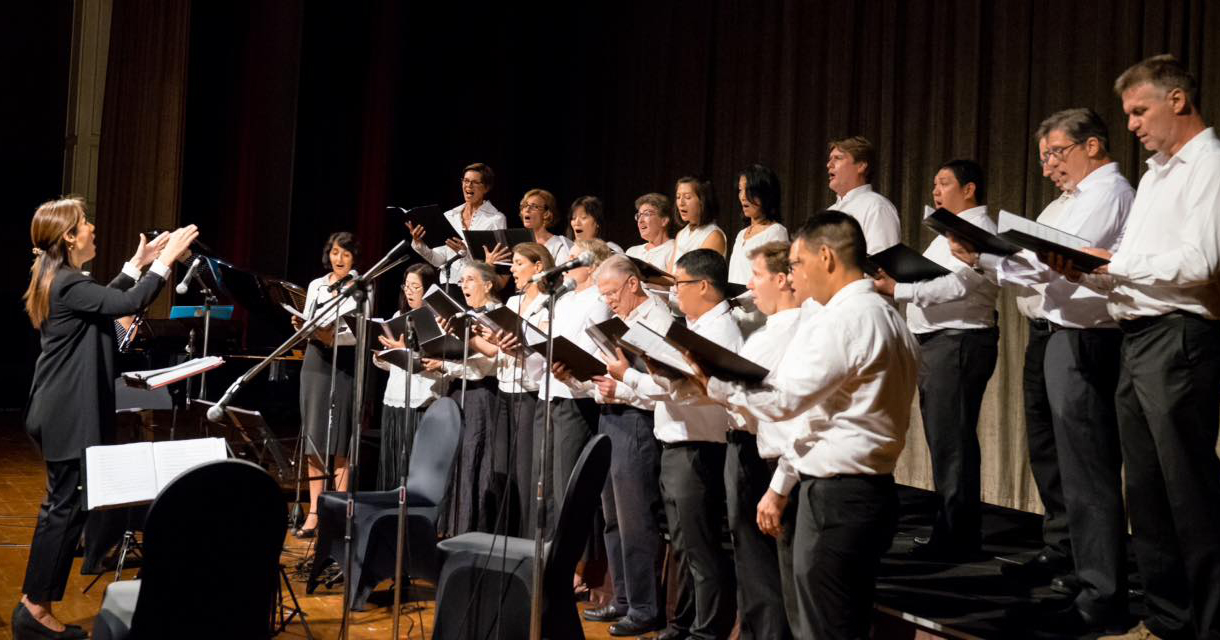 Classical and traditional music will fill the air on June 2nd 2019, as choristers will gather together for a charity concert in the Grand Ball Room of Sofitel Phnom Penh Phokeethra. The group, entitled Musica Felice, will present a program of classical and contemporary music, and funds raised will be donated to the Khrousar Music School and Light of Mercy Home.
With this concert and the funds collected, disabled children will be provided a home and center where they can attend school and live together with other children who have similar challenges. These children will also be able to have access to musical culture.
This charity concert is an initiative from Miwako Fujiwara, a Japanese musician with a passion for choral repertoire. She will be leading the group 'Musica Felice', which translates to 'Happy Music' and is composed of 25 choristers and music lovers. The group has been meeting for four years and regularly hosts concerts around Phnom Penh, and this is the fifth charity concert at Sofitel Phnom Penh. The program will open with one of the most famous pieces of classical music with the Canon by Pachelbel, followed by pieces from Mozart and famous compositions such as Laudate Dominum and Carmen. In the second half, the audience will be treated with more contemporary pieces featured in well-known movies, and an original composition from Tola Say, Khmer Soloist. The Choir of Light of Mercy Children will also sing along a few songs. Overall, guests will be happily surprised with all the arrangements prepared, a real western and eastern musical fusion with the combination of traditional Khmer instruments and choir music.
"The talent of musicians in Cambodia never ceases to amaze me – I am truly fascinated. I couldn't be happier to be performing again with Musica Felice for such an important cause. I have been working with the children from the Light of Mercy of Home for many years already, they are extremely good. They all look forward to this performance." said Miwako Fujiwara.
This partnership was natural for the Hotel, which is a strong supporter of the arts in the Kingdom due to the brand's cultural pillar. Charles-Henri Chevet, General Manager of Sofitel Phnom Penh Phokeethra described the concert as "a beautiful opportunity to share music with residents of the capital, while contributing to a great cause and supporting the people of the Kingdom".
The concert will take place on Sunday June 2nd from 6pm at Sofitel Phnom Penh Phokeethra. Tickets are $10 for Adults and $5 for Children under 12, and are currently on sale at Sofitel Phnom Penh Phokeethra and Socials Coffee Norodom.
Miwako Fujiwara
Miwako Fujiwara is a pianist, choir conductor, producer, composer and piano teacher. She started to learn piano when she was just four years old, and studied piano and harpsichord at Soai University in Japan. She continued her studies for another seven years at the Hague Royal Conservatorium in The Netherlands with Tom Koopman and Tini Mathot, achieving a Docent Musicus diploma. Miwako has already achieved many TV & CD recordings, and played at the North Sea Jazz Festival in the Netherlands. Miwako has travelled throughout Europe and Japan for 20 years, as part of many concert tours. She has been teaching piano for nearly 25 years and has been based in Cambodia for nine years.
Sofitel, World Class Hotels & French Elegance
Sofitel Phnom Penh Phokeethra is the city's only internationally branded French Luxury Hotel. The award-winning Hotel boasts 201 rooms & suites, a spa, modern sports club, grand ballroom, extensive meeting facilities and four gourmet restaurants for an ultimate culinary journey. A colonial-influenced aesthetic evokes a timeless refinement throughout the hotel which is renowned throughout the Kingdom of Cambodia.
---
Media Contact:
Camille Merel, Marketing Manager: camille.merel@sofitel.com