An increasing trend in the use of elephant skin in beauty products has created what the WWF is calling a "perfect story" for poaching of the endangered species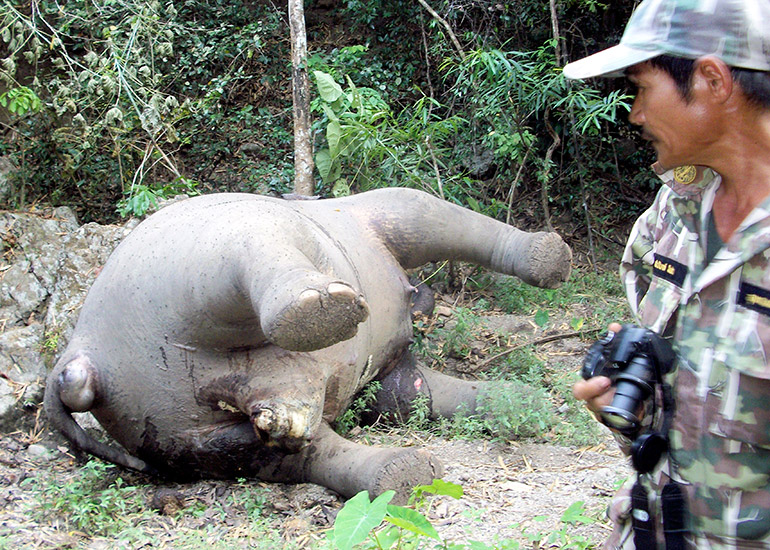 Rising demand for elephant skin and its supposed healing qualities when applied to human skin has created a "crisis" for the species in Myanmar, which has seen 20 wild Asian elephants killed already in 2017 – more than would typically be expected in an entire year.
"We are witnessing the perfect storm for wild elephants in Myanmar. A sudden increase in the skin trade fad has been driven by growing Asia-based demand, compounded by weak law enforcement and fuelled by borderless illegal syndicates operating across Southeast Asia," Christy Williams, country director of WWF-Myanmar, said in a statement.
Using poisoned arrows so as not to damage the precious skin, inflicting a slow and painful death, hunters are poaching elephants at increasingly threatening rates, according to WWF.
"If the current trend continues then you're going to lose the wild elephant population [in these areas] in the next 1-2 years," wildlife law enforcement specialist Rohit Singh told AFP, referring to the low-lying terrains of Bago Yoma and Ayeyarwady Delta.
According to the WWF, demand for elephant parts is coming from local markets in Myanmar and the relatively lawless and mafia-controlled "Golden Triangle" region along its borders with Laos, Thailand and China.
"It's organised crime, so we are dealing with organised criminal gangs," said Singh.
Working in conjunction with local communities and government authorities, WWF is working to reduce current levels of poaching in Myanmar through their #SaveTheirSkins campaign, the group said in its statement.