In an unassuming butcher's shop on Singapore's Ann Siang Hill, juicy steaks hang from hooks in the windows. Local favourites – chicken satay skewers and beef rendang – sit in cool glass booths.
But the meatiness is an illusion, the satays are soy-based and the steaks pumped up with shiitake mushroom. But, Love Handle, Asia's first plant-based butcher, is not targeting Singapore's vegans, or the vegetarian diets of the country's Buddhist and Hindu communities. About 70% of its customers are meat eaters and its mission is to reach the mainstream.
"Our target audience is specifically not vegans," said Ken Kuguru, Love Handle's CEO and founder. "It's a bit of a paradox. [But in everything] we are a little bit paradoxical."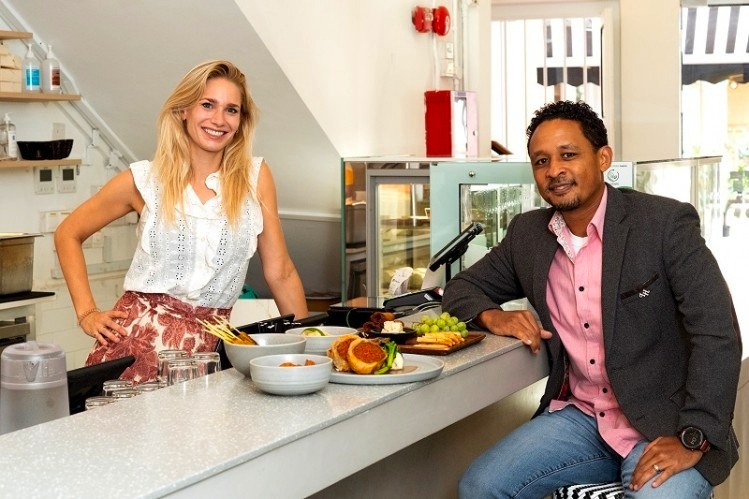 As a city-state that imports more than 90% of its food and has little room for actual livestock, Singapore has a vested supply chain interest in shifting from traditional meats.
Last year, a three-month chicken export ban from Malaysia, which provides the Lion City with about 34% of its poultry, halted the normal inflow of approximately 1.8 million broiler chickens a month. The ban caused a hike in poultry prices and concern over the country's food security.
At the same time, environmental sustainability concerns are pushing many in Singapore and beyond to rethink their diets to reduce consumption of animal products. Restaurants and suppliers are increasingly following a similar path as Love Handle in using plant-based foods to reach customers beyond just vegans and vegetarians. Though challenges remain in making a convincing meat substitute, a rising class of Singaporean food entrepreneurs are betting on new techniques to recreate favourite dishes in a more eco-friendly way.
For some of them, this isn't just a business decision – it's a way to possibly prevent the worst outcomes of global climate change while preparing for a new world brought on by environmental crises.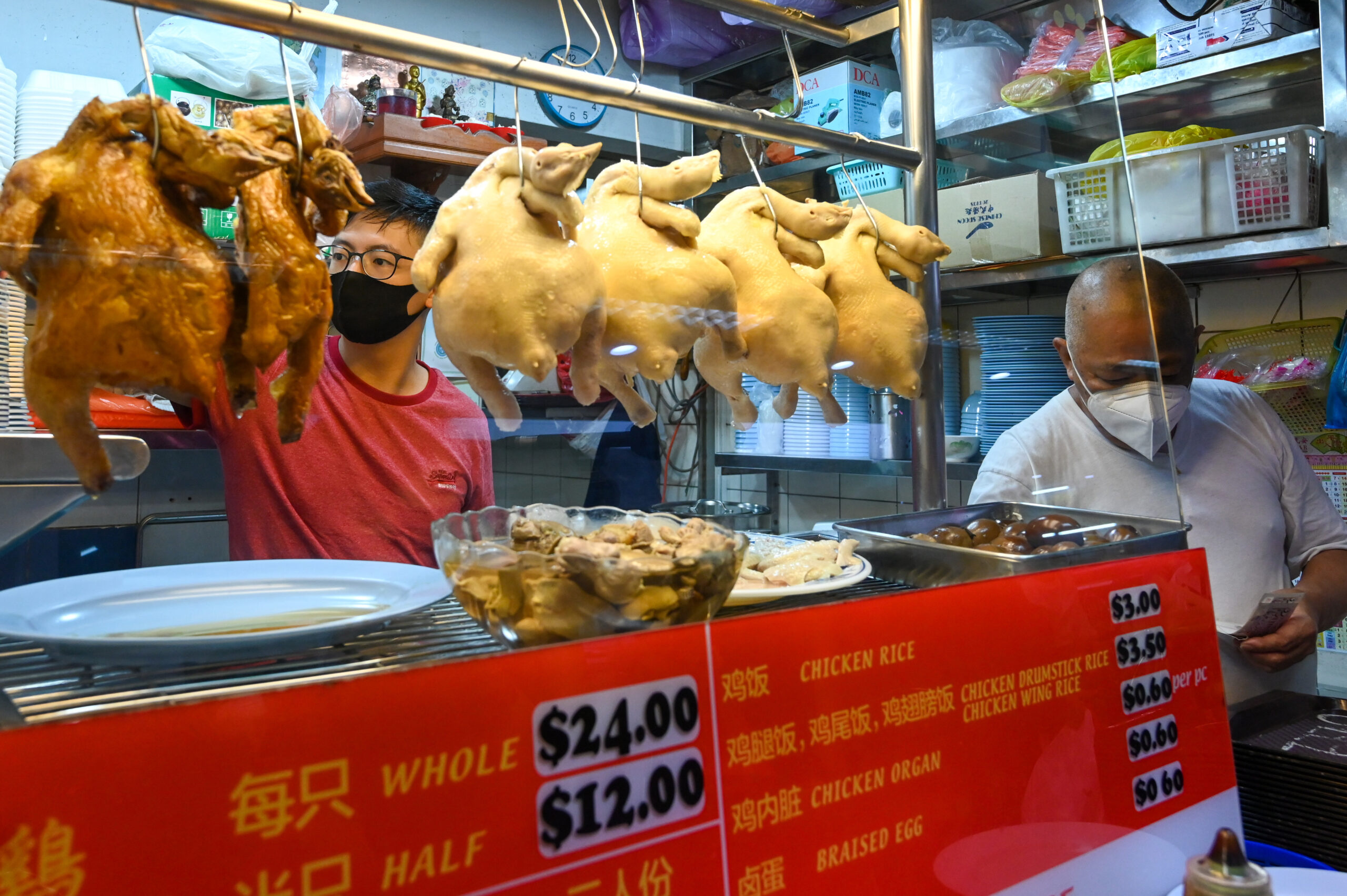 In the Lion City, about 7% of the population are vegan or vegetarian, according to a 2020 poll by research firm YouGov Singapore. Individual reasons for the diet typically include environmental and health concerns, which together accounted for 70% of the reasons to give up meat.But it is unlikely that change will be driven by the small minorities who are willing to fully embrace a plant-based diet.
"There's a lot of dishes that already cater to this community," said Kuguru. "It's established, it's traditional, it's there – but it hasn't grown."
To penetrate beyond this small and set demographic, he believes it's important to emulate the "meaty" flavours that might hold people back from moving away from animal proteins.
Love Handle's products replicate the umami tones of meat by catalysing the natural chemical interactions released from vegetables through the cooking process. Some plant-based companies replicate meat's bloody qualities through leghemoglobin, a red protein found in soybeans. 
These kinds of efforts are already showing promise in the marketplace as consumers around the world gain a taste for the meat-free lifestyle. According to Bloomberg Intelligence data, the global market for plant-based foods could see fivefold growth by 2030.
On the other hand, the quantity of meat produced over the past 50 years has increased threefold and remains on an upward trajectory, according to an October report on sustainable food by accounting giant PwC's strategy consulting business.
Another report by the Stockholm Environment Institute a month later stated animal-based foods could be responsible for at least 16.5% of total greenhouse gas emissions. The report warned that if current consumption trends continue, it will be impossible to keep global warming below the 1.5° Celsius mark and increasingly challenging to stay below the 2° Celsius upper limit.
Vegan alternatives of popular local food … appeal[s] to the masses, draws them in to give vegan food a try"

LK Ong, Chef, VeganBliss
The high environmental stakes have provided extra motivation to those hunting the elusive secrets of re-creating meatiness.
For VeganBliss restaurant, which opened last year amongst the bright Peranakan shophouses of Joo Chiat Road, the key to selling a wider market on sustainable eating has been emulating not just the meat, but also the meal. The restaurant's "roast chicken rice" bestseller is made from natural gluten but resembles the sliced fillets found at most of the country's popular hawker food markets.
"Making vegan alternatives of popular local food … appeal[s] to the masses, draws them in to give vegan food a try, [and shows them] that the switch to veganism doesn't entail sacrificing your favourite food," says LK Ong, chef at VeganBliss.
For other restaurants, branching out from familiarity of local favourites has raised a challenge.
"In Asia, we eat based on tradition. You eat what you do because that's what your mum did and grandmother did," said Christina Rasumussen, a chef and entrepreneur. "But this doesn't work for our planet anymore … we have to change."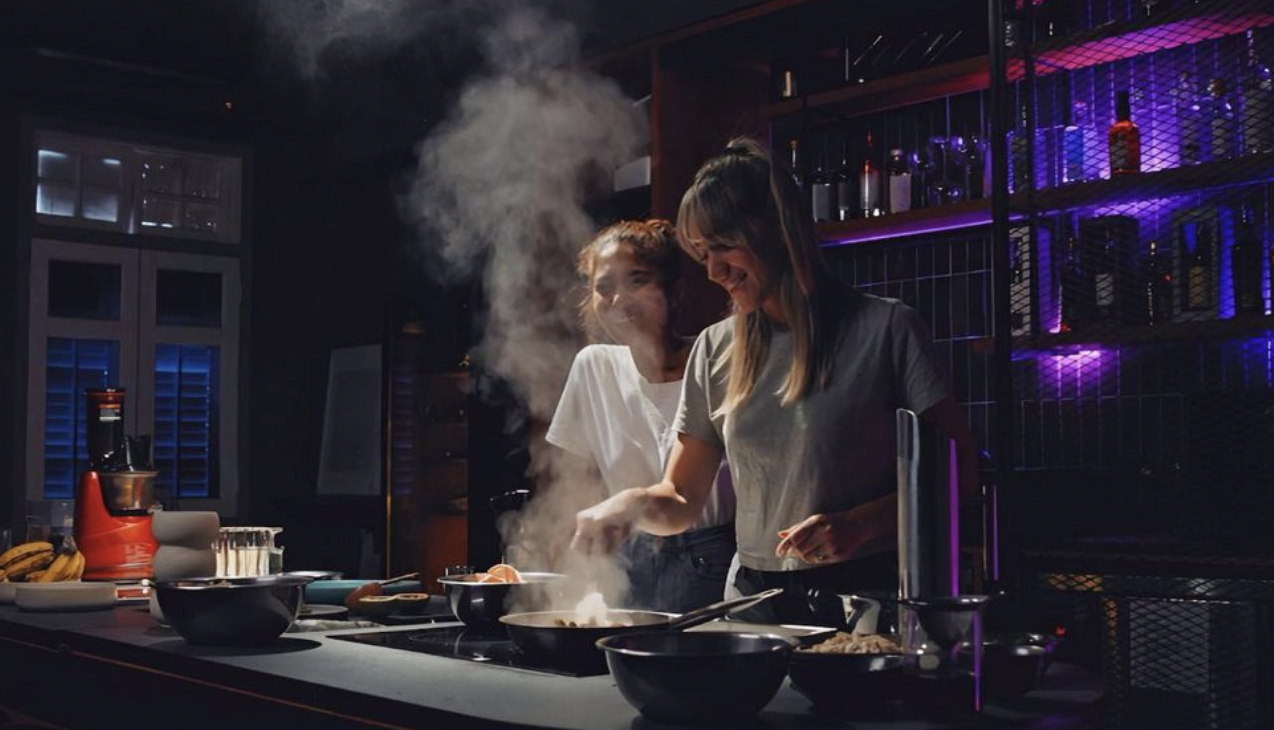 After working at Michelin-starred restaurant Noma and a plant-based collective in her native Denmark, Rasmussen moved to Singapore in 2022. When launching Mallow, her first pop-up concept in the city-state, she grappled with the challenge of how to integrate a vegan business into a culinary culture that celebrates local dishes such as poached Hainanese chicken rice and seafood laksa soup noodles and where traditional hawker food markets have gained UNESCO heritage status.
"Overall, vegan concepts are not popular like you may find in other western cities," she said.
Most of Mallow's customers were not vegan. As she prepares to launch her first permanent restaurant, Fura, she has consciously moved away from "plant-based" or "plant-forward" labels, to instead focus on "what our diet could look like in the future, due to climate change". The menu will use ingredients that are in abundant supply, including insect proteins.
"We don't openly brand ourselves as being vegan on purpose as it turns many away, instead we say plant-focused," Rasmussen said. "[We're] slowly changing people's perceptions of what being conscious can look and taste like."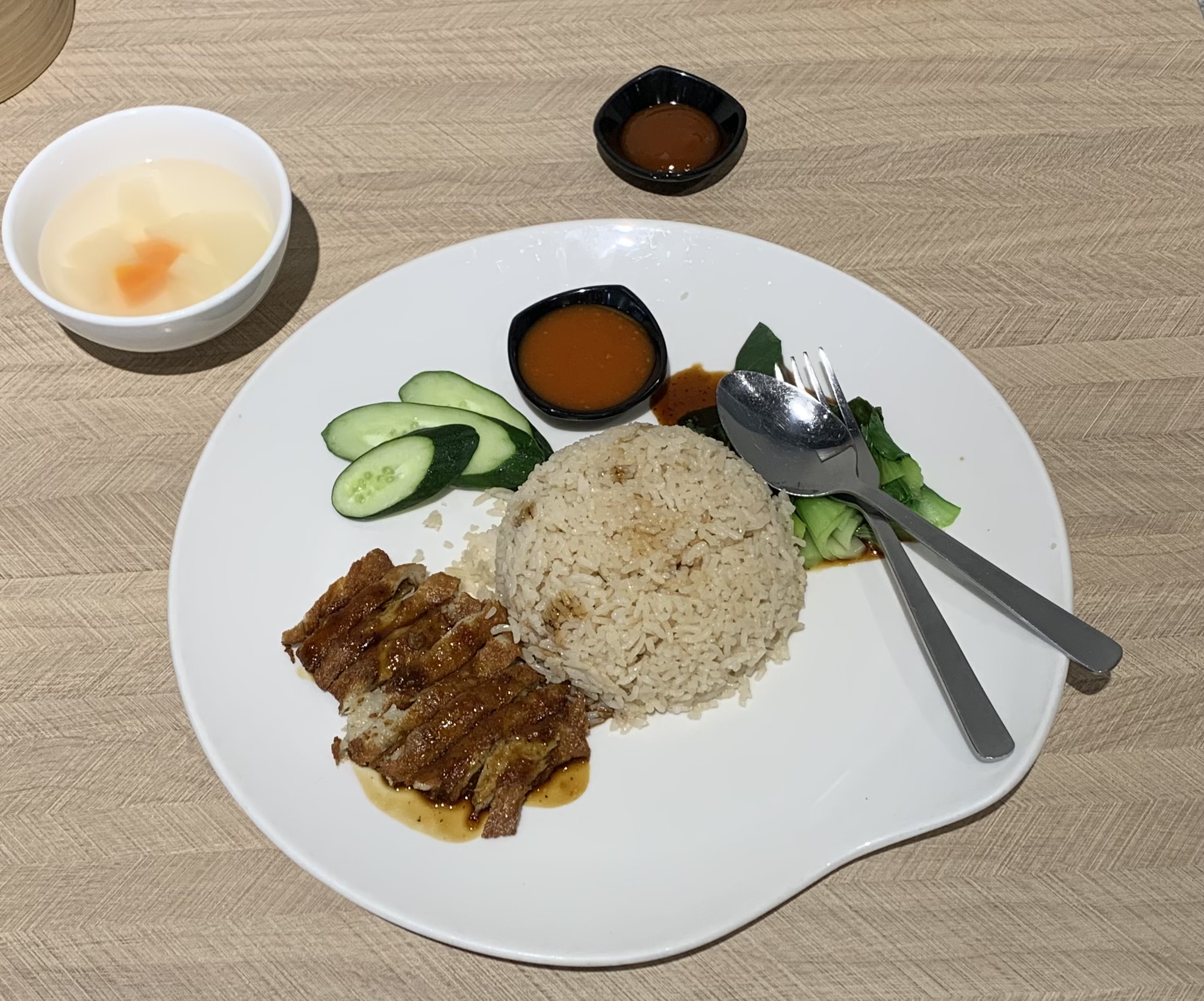 As a small island metropolis, making sustainable diets the norm in Singapore will rely on sustainable supply chains.
Last year's upheaval of chicken imports brought this fact into stark relief.
"We intend to grow more food locally to serve as a buffer in times of supply disruption," said Grace Fu, minister for sustainability and the environment, in a parliamentary response to the chicken situation.

Fu and others in government used the issue to promote Singapore's "30 by 30" campaign, an ongoing effort that aims to boost domestic food production to about 30% of everything consumed in the city-state by the end of the decade.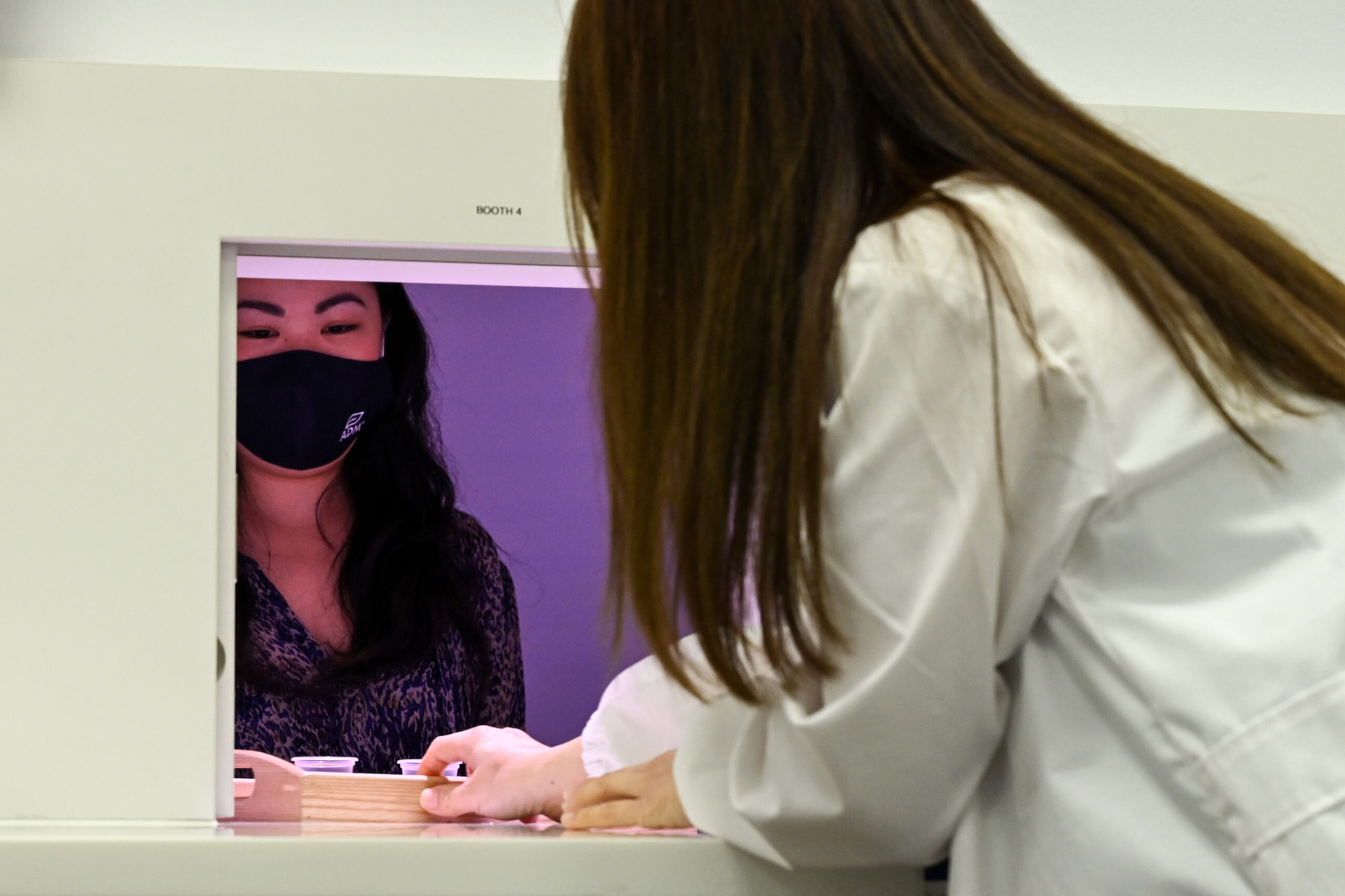 Restaurants including Love Handle and Fura focus on native ingredients such as soybeans, jackfruit and mushrooms. But the market still faces serious challenges in cost accessibility. Currently, Love Handle's prices parallel those of high-end meat butchers in the city.
"Green Rebel" beef steak, made from mushrooms and seasoned with Cajun spices, costs $5.91 (SGD 8) for a 180 gram portion, while a 100 gram packet of vegetable "sausage" mince is priced at $5.17 (SGD 7).
In comparison, $10.16 (SGD 13.75) can buy 500 grams of Australian grass-fed beef mince and a 250 gram New Zealand striploin beef steak costs $8.49 (SGD 11.50) at local supermarket FairPrice. At local wet markets, prices can be even cheaper.
"In order to bring plant-based meats closer to the [meat-eating] consumer, the company will often add in additives, flavourings, colours, textures – when you add in all these new ingredients, you add to the cost, you add to the energy consumed in the process," said Willam Chen, a professor in food science and technology at Singapore's Nanyang Technological University.
"Subsequent processing of plant-based protein foods to suit consumers' demand also needs energy. There is no holy grail."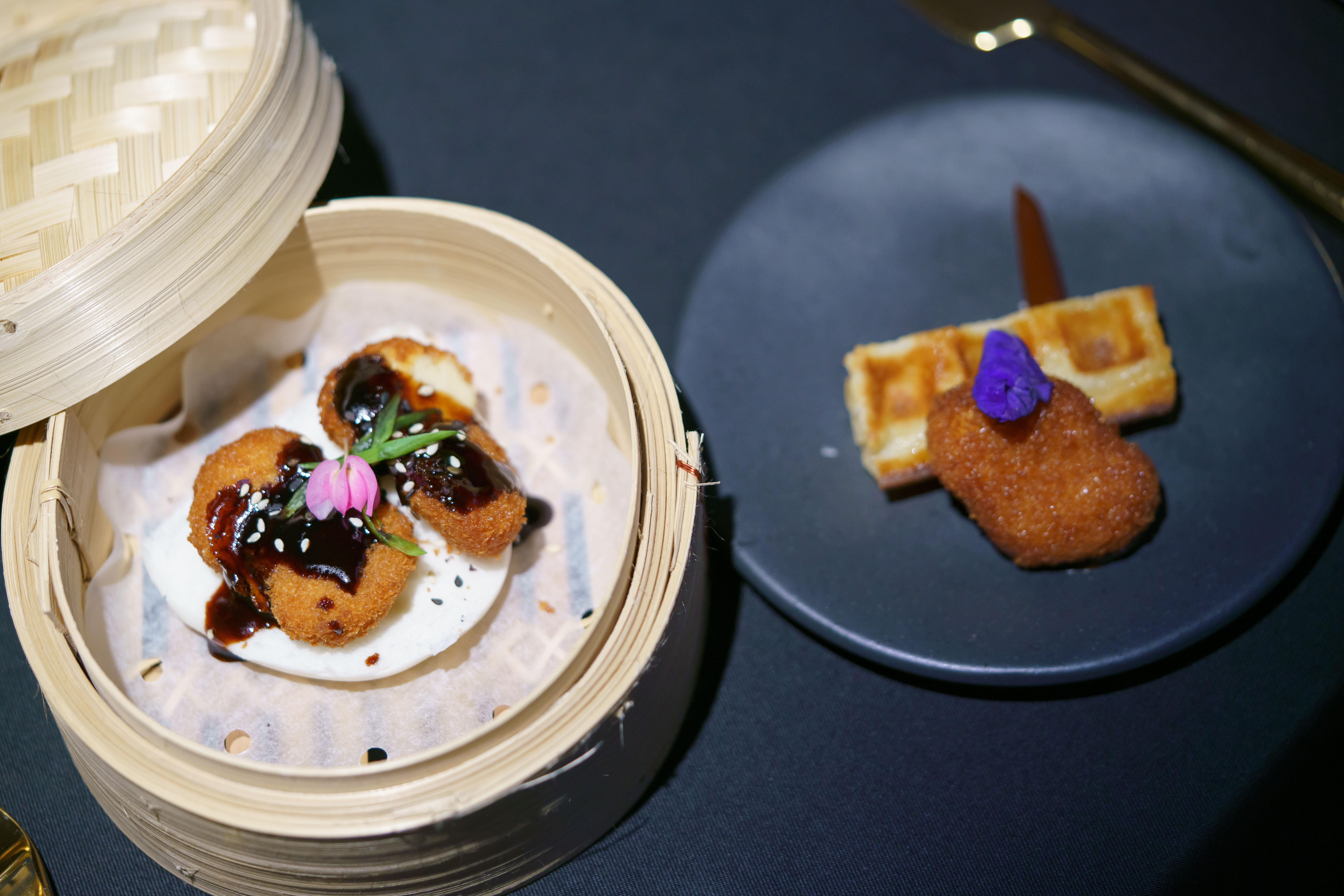 To address this issue, some innovation hubs are developing alternative proteins grown from animal cells in labs. Last year, Singapore became the first country in the world to grant regulatory approval for the sale of lab-cultured meat.
It's a sector of innovation that fascinates Kuguru. For Love Handle's next venture, he is partnering with a research lab to fuse animal and plant cells to create alternative proteins at a larger scale.
While not involving the slaughter of live animals, these new hybrid meats would not be considered vegan. But Kuguru is confident this move will not shut most vegans out.
"Anecdotally, the vast majority of vegans and vegetarians opted to move to a vegan and vegetarian diet because of either environmental reasons or animal cruelty reasons," he said. "For those groups, moving to hybrid meat products would solve their core issues and allow them to reintroduce sustainable and ethical meat products back into their diets."
As companies vye to keep up with consumer tastes, the wider industry has a more pressing issue on its plate. For Kuguru, switching to greener alternatives from traditionally farmed, animal meats may quite literally be a way to save the earth.
"Given the data on the beef industry, the carbon emissions, the amount of land that's available, the math doesn't work," he said. "The planet is going to implode."