A ration of chickpeas, rice, a few eggs, chilli and onions are all a person can afford with a $10 monthly food allowance in the Rohingya refugee camps of Cox's Bazar, Bangladesh.
But the belt is steadily tightening on this diet just weeks after one of the worst cyclones in decades hit the camps and killed hundreds of people in neighbouring Myanmar, from where most of the estimated 1 million camp residents fled military atrocities in 2017.
In March, the United Nations World Food Programme (WFP), the agency responsible for providing food aid to the camps, sparked mass anxiety there when it cut its monthly, per-person food vouchers from $12 to $10. Just days ago, WFP announced another reduction in Cox's Bazar, taking the monthly ration down to $8 starting 1 June.
Whether this amount will be enough to ensure survival is yet to be seen. According to the WFP, even before the March ration cut, 12% of children in the camps were acutely malnourished and 41% chronically malnourished.
"It's a shameful action of the United Nations. It showed that their leadership has failed," said Khin Maung, a civil society leader in the camps and executive director of the Rohingya Youth Association, of the latest cut. "If they continue to reduce the ration, Rohingya people will die of hunger."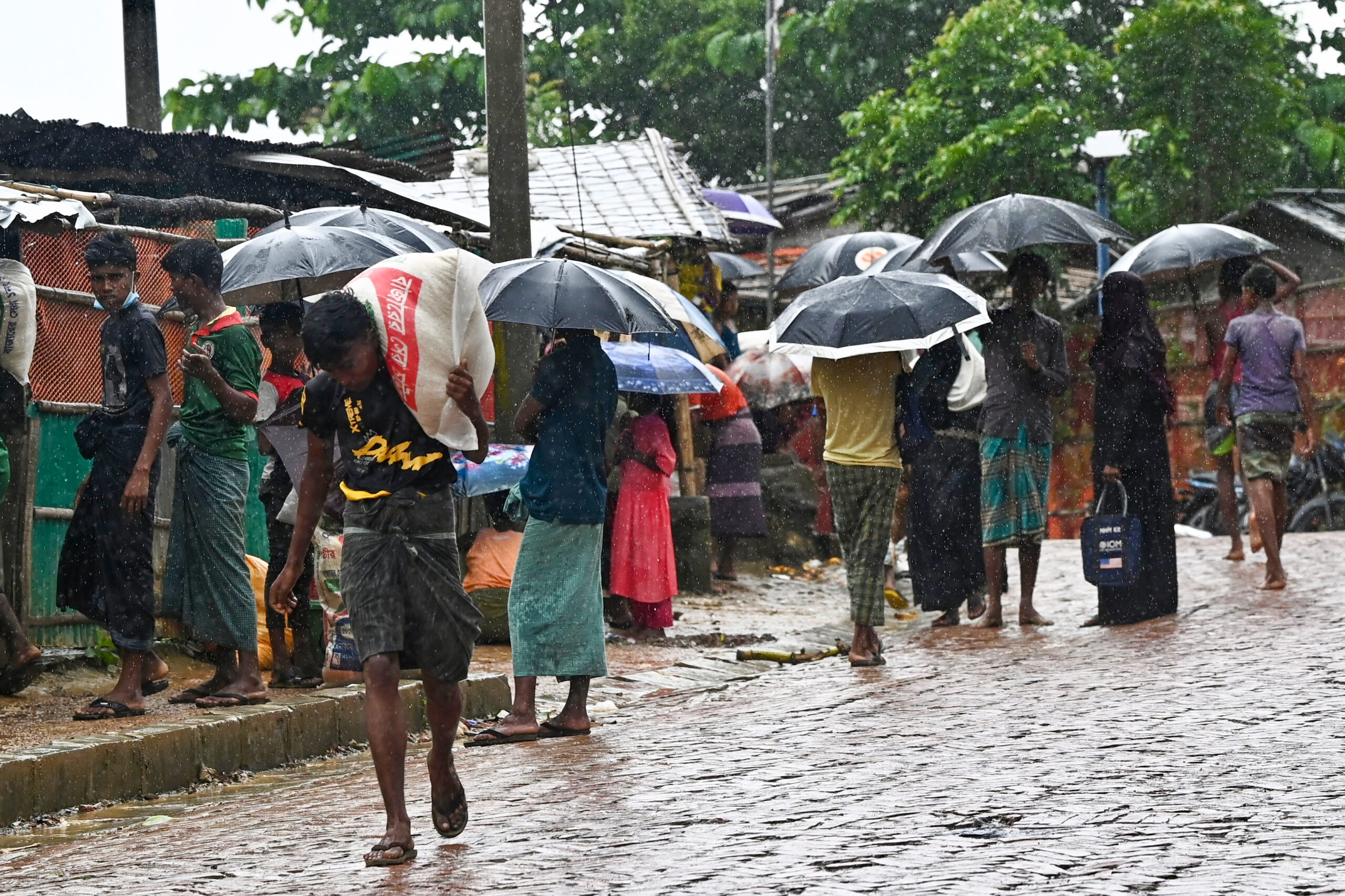 The agency didn't reply to Globe's multiple requests for comment but has attributed the ration cuts in Cox's Bazar to budget shortages.
"We are appealing for urgent support so that we can restore rations to the full amount as soon as possible," stated WFP's Bangladesh country director Dom Scalpelli in a press release. "Anything less than $12 has dire consequences not only on nutrition for women and children, but also protection, safety and security for everyone in the camps."
According to Scalpelli, WFP would need an additional $56 million to restore the full food rations and "keep this lifeline intact until the end of the year".
The shortages come as the agency has expanded operations worldwide, including in active war zones Ukraine and South Sudan, as well as those with recent ceasefires such as Ethiopia and Yemen.
More broadly, the agency has reported that 2022 was a record year for fundraising, which comes mostly from governments. Last year, donors gave $14.1 billion for WFP programmes around the world, which reportedly extended aid to a "historic high" of about 158 million people.
But the funding is not enough to cover the ongoing humanitarian crisis facing the Rohingya, according to the UN, which is urging states to support an all-encompassing aid platform with $876 million for the refugees and Bangladeshi host communities.
To date, only 20% of that total required has been funded.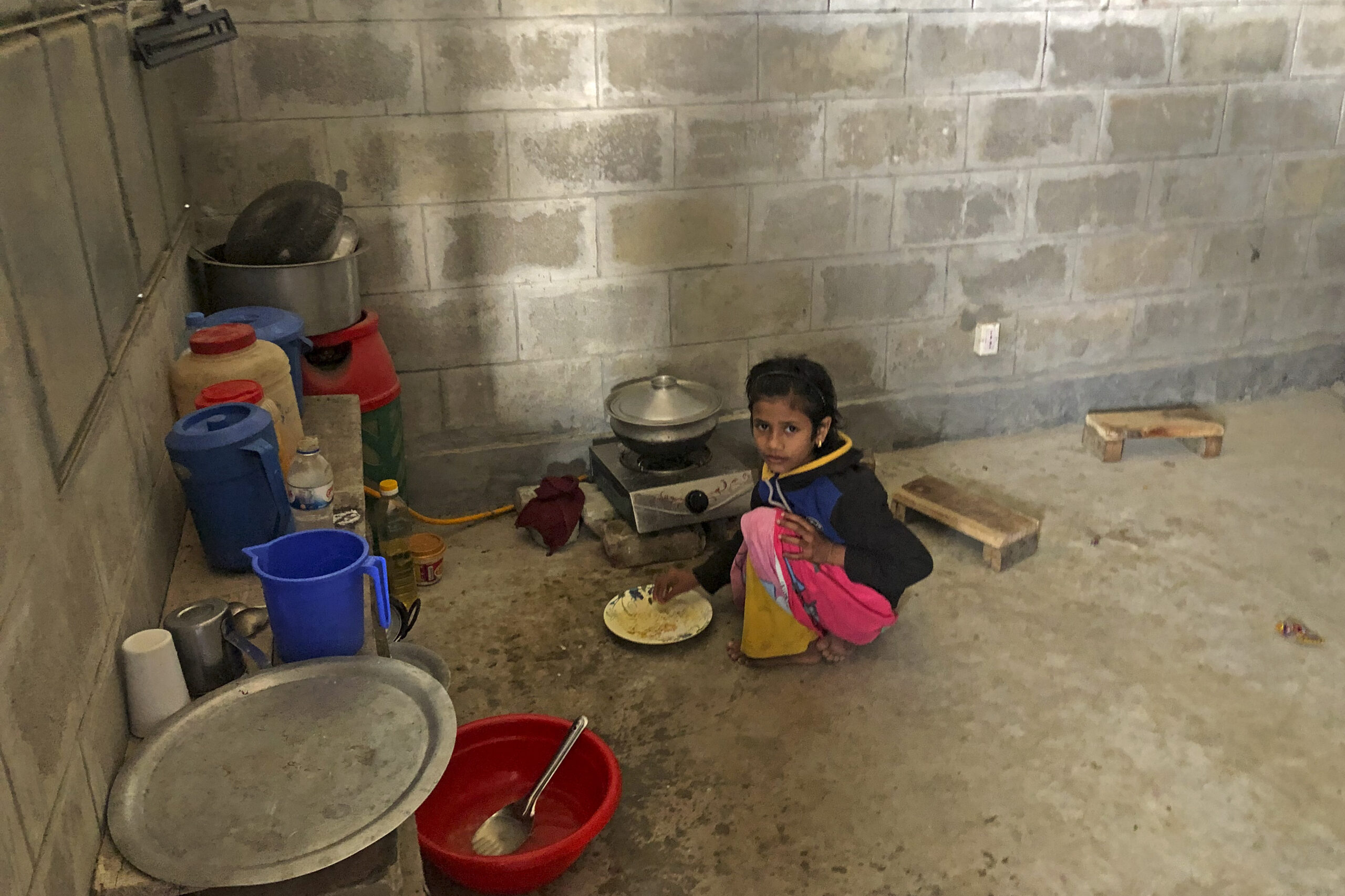 According to Nay San Lwin, co-founder of the advocacy group Free Rohingya Coalition, the most recent reduction will likely prompt riskier decisions from the refugees stuck in Bangladesh. This includes possibly returning to Myanmar through a controversial pilot project of repatriation without citizenship to areas still affected by armed conflict.
"When the refugees have no food, they will take a step of 'do or die'," Lwin said. "WFP's move is absolutely encouraging the refugees to take part in this repatriation."
The mostly Muslim Rohingya are originally from the Rakhine State in western Myanmar, where the Buddhist-majority state has discriminated against them due to cultural and religious differences. The Myanmar government has never recognised the Rohingya as an official ethnic group and had for decades denied them citizenship before the military brutally expelled them in 2017.
When the refugees have no food, they will take a step of 'do or die'"

Nay San Lwin, co-founder, Free Rohingya Coalition
During this campaign, hundreds of thousands of people fled to neighbouring Bangladesh after the national military slaughtered civilians and burnt entire villages.
For this, much of the international community accused Myanmar of genocide. The Gambia made these allegations official by filing a genocide case with the International Court of Justice in November 2019, but this has been complicated by Myanmar's 2021 military coup and spiralling armed conflict.
In the meantime, the country's Rohingya refugees remain in limbo and uncertainty, whether exiled in Cox's Bazar and further abroad, or confined to poorly managed detention camps in Myanmar
"We, the persecuted minority Rohingya people, are expressing our plight and troubles at WFP's decision to cut food ratio yet again amid such hyper-inflation," Rohingya refugee freelance writer and photographer Aung Myint said of the situation in Bangladesh. "We tried to complain to the UN but there is no one who can stand with Rohingya and support us with this issue."
The Rohingya in Cox's Bazar are prohibited from leaving the camps to find work in Bangladesh, leaving the camps entirely reliant on humanitarian aid. According to the WFP and Rohingya community sources, when food becomes scarce, youths take the risk of being exploited after illegally escaping the refugee settlements and falling into the hand of traffickers or being forced into child marriages.
In the camps, some now fear that deeper cuts to food allowance will be fatal.
"This isn't the first time the WFP has cut monthly allowances. Rohingya survivors of the Myanmar genocide have suffered enough, yet the reduction has been carried out," Lwin said.