The annual Ubud Writers and Readers Festival is back this month for its 15th installment, bringing together artists, authors and thinkers for a literary and cultural celebration. Southeast Asia Globe chats with Singaporean writer Balli Kaur Jaswal, an invited speaker and author of several novels including this year's Erotic Stories for Punjabi Women and her upcoming The Unlikely Adventures of the Shergill Sisters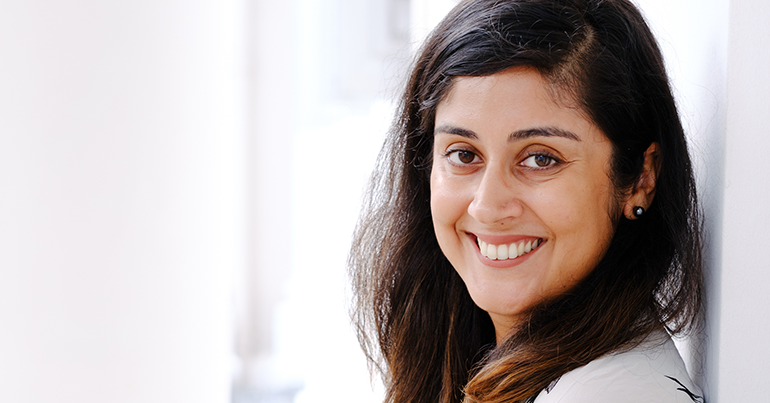 Can you tell me a little bit about yourself and how you came to be a writer?
I am Singaporean. I was born here. I grew up in a number of different countries because of my dad's job, so we lived in the Philippines and Japan… I studied creative writing in the US, and I suppose I've always loved to write. Moving around different places instilled a real love of books for me, especially English books — primarily English books because their stories were sort of consistent. And then I always had this sort of instinct to write my own stories. I always felt that I was probably better at explaining myself when I took the time to think and reflect and then write something, than responding spontaneously. So I think writing kind of served that reflective nature in myself and also in my position as a bit of an outsider in different places where we lived.
According to your bio, you grew up in many countries, ranging from Japan, Australia, Russia, and many others. How has this — as well as your being Singaporean and your family having Punjabi roots — affected your writing and what you write about?
I suppose I tend to write from the position of an outsider a lot. I tend to think a little bit about the stories that we don't hear very much, stories that very much divert from the main narrative about a place. For example, my most recent novel, Erotic Stories for Punjabi Widows. That to me is very much a story about London and about England, but a group of people which you don't usually associate with London and with modern England. So I think I always found it really fascinating, this idea that everyone has a story, and there's perhaps a disproportionate amount of attention spent on certain types of stories and certain narratives that are usually from that majority perspective. So for me, writing is really a task of finding a voice.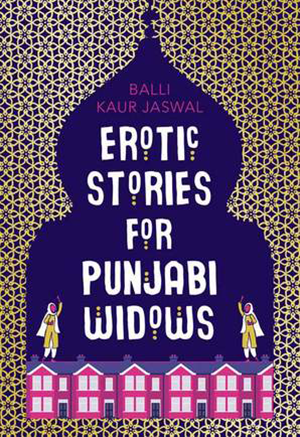 Your most recent book, Erotic Stories for Punjabi Widows, has had its film rights acquired by several UK production studios, like Scott Free Productions and Film Four. When are those productions expected to come out, and how does it make you feel to know that your stories may soon hit the screens?
I don't know the details of when the production will be made. It really is all still a big "if" at the moment because so many things have to fall into place in order for a film to be made. So I don't know the details of that.
It feels great. It's really exciting that the story as I imagined it in my head, from this place in my mind, then was produced on paper — that's exciting enough. And then the idea that it can now take shape in a different medium, it's really just very exciting. And I'm just looking forward to seeing what they do with the adaptation and how it looks on the screen. It'll just be in many ways another revival of that story and the characters.
Are you writing any new stories or books? What are they about and what inspired you to write them?
My next novel which hits the shelves in March or April of next year — I'm just in the final stages of editing it, so it's very exciting — is called The Unlikely Adventures of the Shergill Sisters. It's about three British Indian sisters who take a pilgrimage together to India to fulfill their late mother's final wishes. It's sort of a road trip story, and I wanted to examine the road trip, the travel narrative of Westerners going to India, because that so often is a white male perspective. It's often white men traveling through India. It's a very different experience, I think, when you appear Indian, traveling through India, but don't actually know much about the culture. And when you're a woman. I think a woman traveling through India has many different concerns and different things to have to consider. So I wanted to examine that and the idea of sisterhood as well — these three sisters don't get along very well — and the idea that the journeys that we embark on don't necessarily turn out the way we expect them to. They meander and they change as we progress.
[manual_related_posts]
What does being invited to speak at the Ubud Writers & Readers Festival mean to you? Are there any other writers you're really excited to meet?
I'm excited to meet everyone. I actually haven't looked too closely at the programme yet just because I've been so busy with travelling and other book things. But every single year when I see the program out for Ubud Writers Festival, I'm just awed by who is going to be there. There's just so much diversity in who is invited, and the events all look really exciting, so I'm really excited. This is my first time going to the festival. I was invited a couple of years ago, and because of work commitments I couldn't go. And then last year I was invited, but then I was having a baby, so… He was born I think on the day the festival started, and now he's coming with me. So it means a lot because that festival is just so good at giving a voice to writers from the region, and as well at putting a focus on international writers.
I've been to Ubud several times and it's just such a wonderful place in Bali. There's something very peaceful about being there, and it's just very inviting. It just feels like a place where your imagination can really thrive. So it'll be wonderful to participate in a literary or several literary events in an environment that's so conducive to creative thought.
The Ubud Writers & Readers Festival 2018 takes place in Ubud, Bali, from 24-28 October. It features events and speakers from a range of writers, artists, and performers. It's an annual festival by the non-profit foundation Yayasan Mudra Swari Saraswati that has taken place since 2004.