Singapore has long tried to combat its reputation as a cultural desert. An influx of state funding in the past two decades has almost singlehandedly cultivated an art scene from the top down, as the city-state has tried to locate itself as a premier destination for art in Southeast Asia and beyond. But in a bombshell interview with the South China Morning Post in January this year, Lorenzo Rudolf, the founder and president of Art Stage Singapore – long hailed as the flagship Southeast Asian contemporary arts fair – delivered a shockingly sobering assessment of the arts scene in the city-state.
"Strong economic growth has led to many new galleries and private museums opening in the Philippines, Indonesia and Thailand. Everywhere, everywhere, the art scene booms. The only place we have stagnation is Singapore," he told the Hong Kong-based newspaper. "If the market doesn't grow, then I will have to reflect on what I do. I sure won't be sitting here until the end."
And Rudolf echoed those sentiments to Southeast Asia Globe last month.
"Everybody truly thought that Singapore [could] become the centre of this entire region," he said. "Singapore mainly concentrated on its own art scene, while in the countries around Singapore, art scenes massively grew due to economic growth and, often consequently, social liberalisation. The private sectors and collectors began to take over responsibilities to support and develop the growth of the scenes… As a result, we have this situation today that there is a danger of these art scenes around Singapore becoming more attractive internationally… We see now that it is harder to build up culture than infrastructure."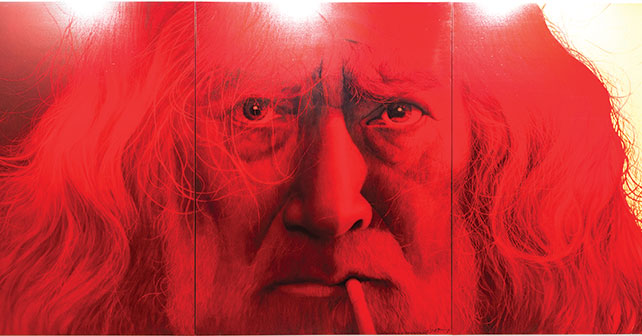 Art Stage Singapore brings together industry leaders along with top international talent and galleries in a bid to place the regional art scene on a global stage. Launched in 2011, it became Asia's answer to Art Basel, also founded by Rudolf and considered by some to be the premier art fair series in the world. In 2013, leveraging the event's success, state agencies the Singapore Tourism Board (STB) and the Economic Development Board (EDB) built Singapore Art Week around Art Stage, with the latter seen as a centrepiece for the city-state's art scene.
But with the number of exhibitors at the fair having halved since 2016 – 84 took part this year, compared to 131 in 2017 and 170 in 2016 – coupled with Rudolf's downbeat outlook, the city-state's position as a regional arts hub is on rocky ground. Beyond Art Stage, the Singapore Contemporary Art Show was discontinued this year after only two editions, and the Affordable Art Fair was scaled back from two shows per year to only one.
Since the turn of the century, Singapore has tried to position itself as a top cultural destination in Southeast Asia. The Renaissance City Plan of 2000 laid out a long-term scheme for massive development of the arts, with the state pouring millions into public art museums, non-profit art spaces, residency programmes and research centres to try to shape a market in which there is little private investment and where arts appreciation is known to be relatively low. According to the National Arts Council (NAC), the state's investment was $412.8m in 2016, which equals about 85% of all investment in the arts that year.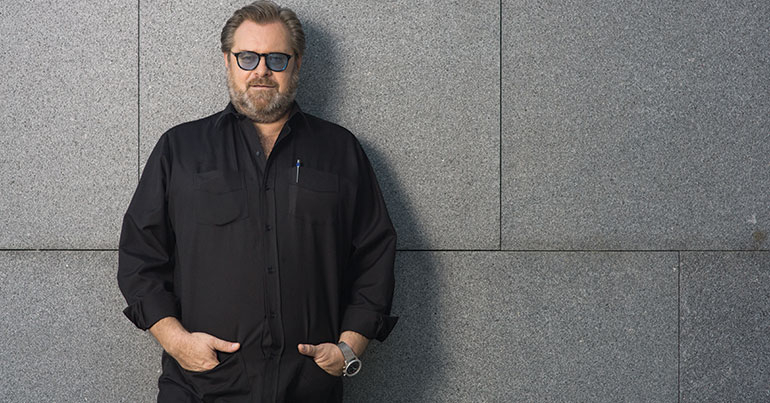 Rudolf said that despite Art Stage's potential back in 2011, the scene's government-led development has meant that it has grown differently to its neighbours, which poses unique challenges.
"Singapore's art scene is not organic," he said. "A successfully sustainable, functioning art scene can only grow from the bottom up. Never in history have you seen an art scene which has been built from the top down functioning."
Mark Saunderson, co-founder and director of the Singapore Contemporary Art Show, a branch of the Asia Contemporary Art Show based in Hong Kong, agreed. "The National Arts Council cultivates artists in Singapore. But when you look at the depth of art history, skill, craft, technical aspects of art, there's huge depth in Indonesia, Thailand, Cambodia even," he said. "I think the challenge with the arts in Singapore [is that] this is a process, and you have to involve people in art who are obviously interested, but engage with them and develop that interest over time."
The city-state's relative lack of art history is one of the gaps that were intended to be plugged with the opening of the National Gallery Singapore in 2015. A sprawling, $370m state-funded project, the gallery houses the world's largest collection of modern art from Southeast Asia, and it was hoped it would cement Singapore's place as an arts hub thanks to its regional focus. "This is the first time this is happening anywhere in the region: a Southeast Asian collection to tell the regional story of art," said gallery director Eugene Tan.
"This understanding of art history, which was previously absent, is something we are beginning to introduce to the public."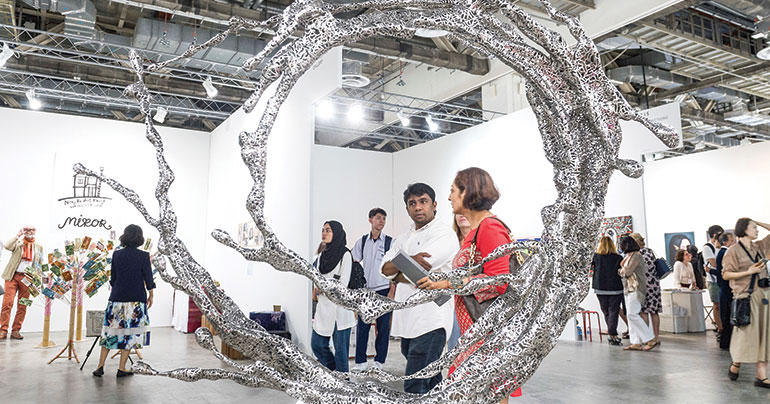 Saunderson linked the closing of the Singapore Contemporary Art Show and some of Art Stage's problems to a downturn in the economy, and while he disagreed with Rudolf's assessment that the art scene was stagnating, he said that the key to a successful art scene in the city-state was to understand the uniqueness of Singapore's young art market and the nascent tastes of its audience – and to let it evolve naturally over time.
"When you're an art fair organiser, as we are in Hong Kong, we are very, very conscious in terms of where we select our artwork – [it should] appeal to the maturity, the taste, the diversity [of the audience]," said Saunderson. "The key to nurturing, developing and growing the market is to take stock of where the market is at… It's a hard thing to do, as Singapore has discovered. It's a hard thing to jumpstart top down."
With growing competition from emerging regional markets and events such as Art Fair Philippines and the recently established Art Stage Jakarta, not to mention the powerhouse that is Hong Kong – the largest art market in Asia – some fear that Singapore is becoming increasingly irrelevant on a global stage and that attracting non-local artists and galleries into its borders has become more of a challenge. The sky-high costs of renting studio and gallery space mean that setting up in cheaper alternatives in other countries can be more appealing.
Also, according to Singaporean filmmaker and visual artist Sherman Ong, the Singaporean focus on economics has helped keep art appreciation in its infancy. A 2016 statistic from the NAC showed that only four in ten Singaporeans would say they are interested in the arts. "Singapore has always been a very pragmatic place – it's a very commercial city," said Ong. "The population still does not see how arts benefit them materially. Of course, the government is working very hard to change that, and you can see these changes, but it still needs time."
Ong sees a contradiction between the government's agenda and the needs of local artists, which can result in a restrictive space for meaningful artistic creation. "What is needed for the arts is different from what the government wants. The government wants to create Singapore as an international hub for Southeast Asian art," he said. "Sometimes art also has to have its own standing… Because once it's tied to a certain source of funding then events have to, in a way, support the larger objectives of nation building."
This is intimately linked to what Ong considers the imperative of combatting a "bland" art scene that comes out of a setting where artists may – at least subconsciously – stay away from controversial or political subjects. "I think that's kind of a survival mechanism, because the funding always comes from the centre," he said. "It's not to say that artists need to do work that criticises the centre – it's actually to create an environment where the artist is free to think and go beyond… to create work that is not so restricted."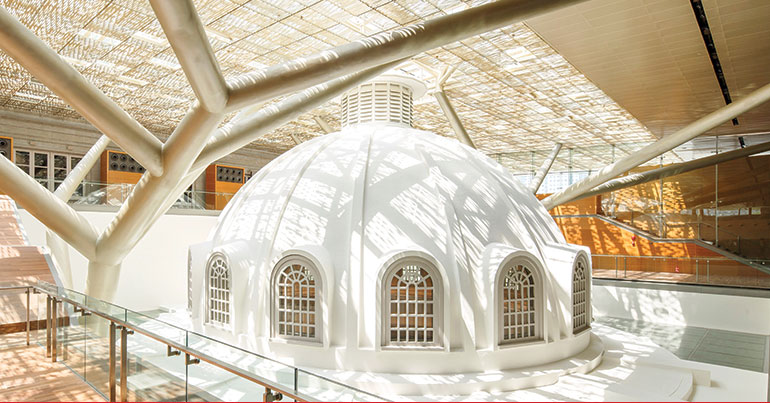 Jasdeep Sandhu, gallery director of Singapore's Gajah Gallery, which has exhibited at all eight editions of Art Stage, disagrees with the notion that artistic censorship is still an issue in Singapore. "That's actually rubbish," he said. "I had my gallery for about 15 years at the ministry building and I had full homosexual scenes displayed on my walls. For months. And I'm 30 metres from a minister's chair. No one once told me to take it down. They don't want to know. This whole censorship thing is ridiculous… It's a headache for them to fill out all these papers and answer to media and to grumbling artists."
Despite feeling the strain of low sales, Sandhu is hopeful about Art Stage Singapore's future and thinks that the shrinking number of exhibitors was inevitable because enormously high costs for galleries mean that the city-state was never going to be able to continue to support a fair of that size. "They're a bit too premature for their time… At the end of Art Stage 2018 I was actually very optimistic, and I hope that they [learn from] having an 80- to 100-gallery art fair," he said. "If they've spent a few years building it up it'll be a shame to give away the initiative."
Sandhu also feels that, despite a growing number of complaints, the city-state's art scene has come a long way. "I think the government is doing a fantastic job… No country around Southeast Asia has put that much effort into creating museums," he said. "If you look at 20 years ago, a Singaporean artist would be hard pressed to sell at $2,000. And you have young guys at 30 years old selling at $30,000 right now. That's a lot. That's what I call real progress."
Beyond Singaporean borders, Vietnamese-American artist Richard Streitmatter-Tran, who is based in Ho Chi Minh City, feels that as an artist he has only benefited from Singapore's plan to position itself as a hub for Southeast Asian culture. "Coming from someone who is not Singaporean, much of my early career was supported by Singapore. And it still continues to be," he said. "I'm glad to be involved in a lot of the initiatives that Singapore has because I find them interesting. Do I find Singapore itself exciting? I don't know… I don't know what it can do to combat its image of being the most boring country in the world."
It appears that the futures of Art Stage Singapore and of the city-state itself as an arts hub are intrinsically linked. While the winding down of the country's showcase arts event would be a hammer blow, it seems unlikely that it would sound the death knell for the arts scene in general given the level of investment ploughed into the project thus far. What is more certain, though, is that there is no easy path ahead for Singapore.
"Everybody is actually catching up. So eventually I think we will have to come to another equilibrium. I think it's now a transition. [It] is not clear how Singapore can navigate the situation," said Ong.
And while Rudolf was bullish over this year's Art Stage Singapore, describing it as "surely still the biggest and most important art fair in Southeast Asia", he is in agreement that the city-state's neighbours are finding their place on the regional stage.
"The only way for Singapore to be successful in the future is to make all efforts to collaborate among all local players and to seriously focus on the cultural aspects of art," he said. "Art is not a merchandise."