We talk to Alan Koh, director of the Affordable Art Fair in Singapore, about contemporary art in Southeast Asia and some of the artists to look out for

Drawing artists from more than 40 galleries around the world, the Affordable Art Fair in Singapore displays the work of established and emerging artists with one promise: nothing over $10,000. Now in its sixth year, the three-day celebration of contemporary art will open its doors to first-time buyers and connoisseurs alike in April with the launch of its third Spring edition.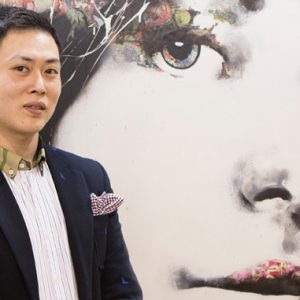 Who are some of the new artists you're most excited about this year?
Kayleigh Goh. Her artwork conveys a sense of stillness and tranquility using a sheltered building structure in an otherwise empty space. She uses simple raw materials, like wood and cement, to construct the artwork to further enhance the idea. Deborah Wong is another artist I'm very excited about – her chosen medium is gouache. Her artwork is a combination of her thoughts and feelings with her fascination with the human body and skin. Koh Liang Jiang is one of my particular favourites – he mainly works with ink on paper. He creates artworks using what he calls his "intricate knitting of lines" to create the subject forms, which are usually fantastical landscapes that mirror real modern civilisation.
What first drew you to some of the exhibitors in this year's Spring fair?
A good example would be Art Front Collective's Indonesian artist, Iqi Qoror, and Saramello from Brazil because their works are distinctly different. They'll be creating installations in the fair, so keep a lookout for them. Australia's Retrospect Galleries and their works by Paco Raphael are also something to watch out for – artworks like the Pink Bambi sculpture and mixed media 2D work.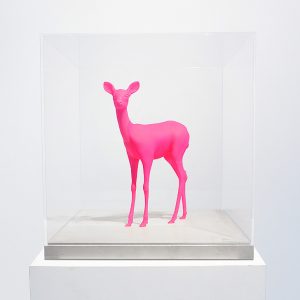 What are some of the things that make contemporary Singaporean and Southeast Asian art unique?
In Southeast Asian art, as developing nations emerge and propel themselves onto the global art stage, we see Southeast Asian artists express their feelings about political and social changes through their artworks. It seems more muted in the case of Singaporean contemporary art as it's obviously exceptional and fortunate to have become a very well-run and successful nation in a very short period of time. So we see a mix of old-school contemporary art which encompasses our heritage and then more modern art which addresses the complexities of a young nation coming into its own.
You've described yourself as being fascinated by human behaviour and even studied psychology in the past. How has this influenced your understanding and appreciation of art? What do you think art can tell us about ourselves?
I'm not sure it has influenced my understanding of art in ways I know of, but I do know it has taught me to follow my passion, and enhanced my love for art, always asking questions to find the answers to why these artworks are created. Maybe it's helped me look from the other side, to be in someone's shoes, and helps me look at the world through the eyes of an artist, further understanding the intentions and story behind each piece of work. It can be socio-political, personal – or even just because they want to. In any case, art becomes an outlet for expression for the artists.
Is there a particular work of art that has had a profound impact on your life?
A Chinese ink on paper work depicting Grand Duke Jiang (Jiang Tai Gong) fishing, which I still have. I'm not sure who the artist is – it's a piece that my parents got many years ago, when I was young. In my youth, I was fascinated by the way it is painted. I love the colours. My parents taught me the meaning behind the story of Grand Duke Jiang: "If one waits long enough, things will come their way". That was what I grew up with, and it is etched in my mind. It has changed the way I see things, instilling a sense of willingness in myself to let go rather than forcing things to happen. I try to let things happen in their own course once the seeds have been sown.
The 2016 Affordable Art Fair Singapore will take place from 22-24 April in the F1 Pit Building.