Text and photography by Roni Bintang
Most days, Lampulo fish market in Banda Aceh, the capital of Indonesia's Aceh province, is just like any other market in the region. Local fishermen flock here after rising early and hauling in the day's catch, ready to make their living. But on Thursdays, things are rather different. The market becomes more crowded and the buying more fervent, for Thursday is shark day, and fin fans come to buy in their droves.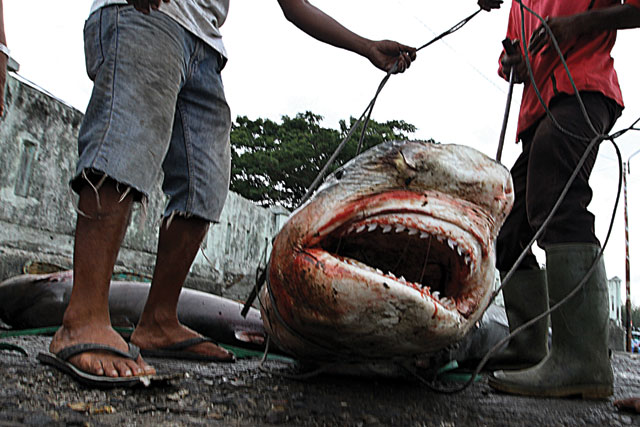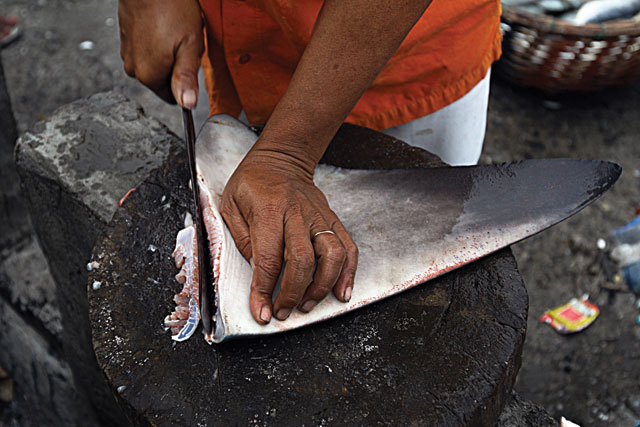 Aceh, alongside Surabaya and Papua, is one of Indonesia's biggest suppliers of shark fin. Dried fins in Banda Aceh can fetch between $20 and $90 per kilogram, depending on the size and species of the animal they come from, while the meat goes for $1 or $2 per kilogram. Fins are often sent on to Medan, North Sumatra before making their way on to international markets. Due to the high demand for the product from China, Taiwan and Hong Kong, the economic return for these local fisherman is extremely appealing.
Efforts to quash it are often difficult to implement, as demand will always dictate supply.
Often times, the men can struggle to meet the demand and, weather permitting, a good month will see one fisherman bring in between 60 and 80 sharks. Such a haul usually requires them to spend five to ten days on the Indian Ocean, hundreds of kilometres from Banda Aceh, and their efforts help make Indonesia the world's largest supplier of sharks, according to a survey conducted by the United Nations Food and Agriculture Organisation (FAO) in 2010.
While it is not known exactly when hunting for sharks began in Aceh, the FAO notes that Indonesia had started to supply about 14% of the world's shark fins between 1998 and 2002. The number has increased significantly since 2000, with most fins winding up in five-star hotels and upscale Chinese restaurants around the world.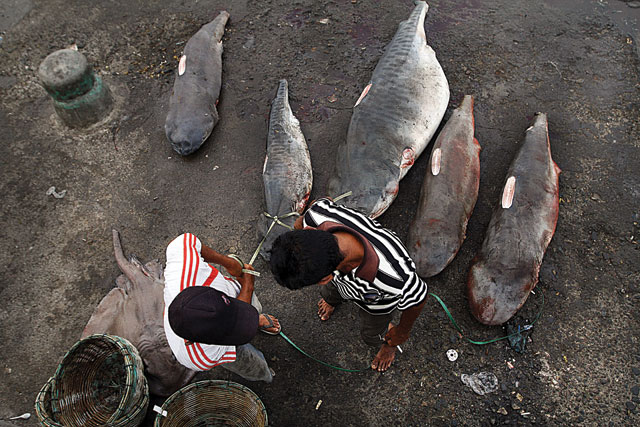 The problems associated with the shark fin trade are many and complex, running the gamut from environmental issues to economic, social and cultural concerns. Efforts to quash it are often difficult to implement, as demand will always dictate supply. And while the movement to ban the trade has gained momentum in recent years, much remains to be done to influence law- and decision-makers so that regulations are in place to be enforced across borders and on home turf. Going after the fisherman eking out a living is simply not enough.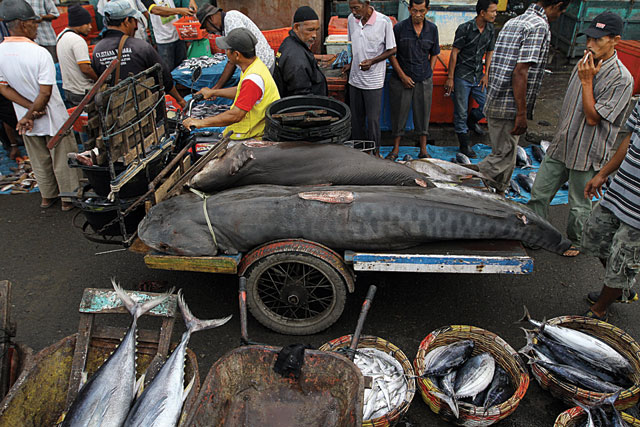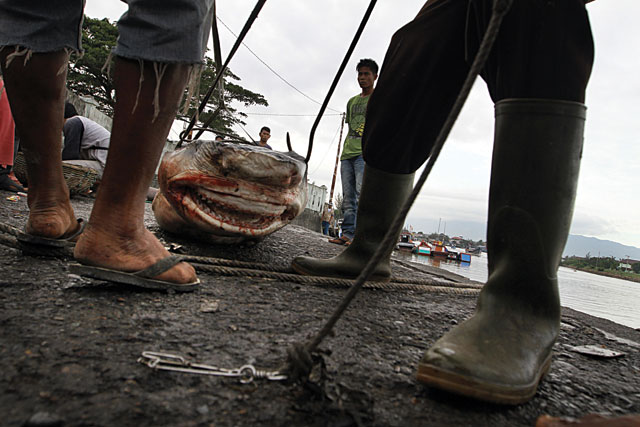 Keep reading:
"Fire and brimstone" – Wickedly sweet iced coffee is a signature beverage in Southeast Asia, but its sugary kick comes at a price for miners in East Java who battle toxic fumes and treacherous terrain to provide the sulphur used to process sugarcane