Like many Filipinos her age in Manila, 24-year-old Maureen Usacdin wrestles with the daily struggles of city life. First, there is the notorious traffic, which pollutes her lungs and only promises to worsen as people pile into Metro Manila faster than any other city in Southeast Asia. Then there are the stresses of finding and succeeding in technology-driven work, instigating both wondrous and daunting feelings. Suddenly, there are more possibilities in front of her than any of her family ever had; yet the world has never seemed so lonely and precarious.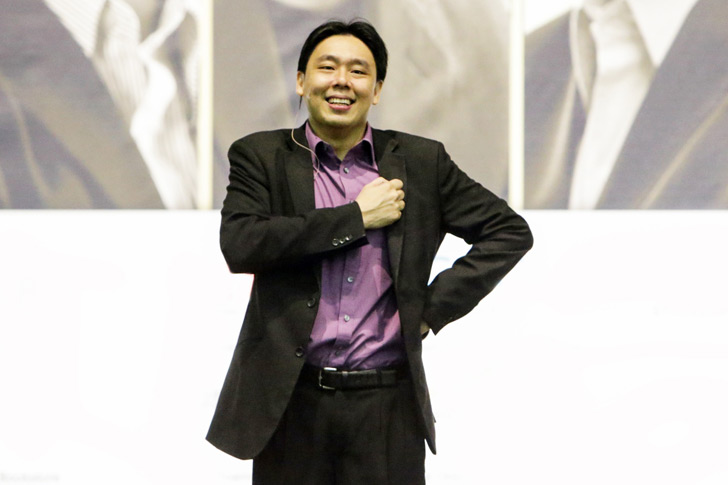 To deal with the pressure, Usacdin reads. She is one of the countless young devotees to self-help literature, an industry that has moved well beyond the likes of author Robert Kiyosaki of Rich Dad, Poor Dad fame. Southeast Asia now boasts many homegrown self-help gurus, who have rapidly built audiences by mastering the ability to strike a particular chord with the their countries' young and business-savvy nouveaux middle class.
"I grew up in a traditional Filipino family who advised [me] to play it safe, get a good education and find a secure job," says Usacdin, an e-commerce entrepreneur. "I believe it's already different now with the advent of the information age, and I don't follow their advice any more. I seek the guidance of the gurus instead to figure out the keys to success."
I don't follow [my family's] advice any more. I seek the guidance of the gurus instead to figure out the keys
For some time, Usacdin would carry Kiyosaki's book around in her purse, almost like a new-age Bible to surviving the challenges of her city. She'd lend it out to friends and family, encouraging them to also find guidance within its pages. And, of course, she wasn't the only person who had become so ingratiated to the text to take up a personal evangelistic quest. There were others, and she'd soon meet them.
When Usacdin got wind that Francis Kong, one of the most sought-after motivational speakers in the Philippines, was giving a speech in Quezon City, she quickly bought a ticket.
Kong established himself by lecturing human resource seminars to some of the biggest call centre operators in the country, companies that have greatly aided the Philippines' economic success story, a narrative that is, at its character level, based on millions of unsung young protagonists like Usacdin.
Kong was neither the first nor the last to identify the niche. But he has managed to hone in better than most on what ignites a hidden spark in the eyes of his young audience. Filipinos need "an entertainment element in their life planning", Kong told Southeast Asia Globe during a telephone call in March. "They come to the city and are the first generation to work in an office job, which can be a monotonous affair and lead to high attrition rates for companies. But if they [the workers] have a strategic plan that is taught to them with some excitement and vision, then they are much more likely to stay and succeed."
His script hones in on discovering life's balance. "The way we spend our time and money are pretty good indications as to the quality of life – or lack of it – that we lead," is one of his gems.
Kong's ability to link the intangible emotional aspects of life to the tangible successes witnessed in the financial world is exactly what his fans make a beeline for. "People turn to self-help gurus primarily because the lessons they receive are more holistic. Plus, some do not trust financial advisors because they may suspect these advisors are selling them financial products or services," he observes.
Kong prefers the label "motivational speaker" over self-help guru, instructor or guide – and he is proud of it. He pronounces his words with a pang of purposeful zest, as if even the air he breathes recognises that there is a sacred purpose to his work.
"Some ten years ago, I was averaging 200 seminars a year," Kong recalls. "Now, thanks to high-profile clients and with social media coming into play, 300-plus would be the norm for me."
In the US alone, the self-help industry is worth more than $11 billion. And now the trend has hit Southeast Asia, where many people are moving from rural homes to urban centres and entering the middle class. By 2030, Asia will be home to 64% of the global middle class, the Brookings Institute projects. This historic socioeconomic shift means that people need new skills and tools to help them succeed – and this gap in knowledge has created opportunities for self-help gurus.
Of course, in a region of such cultural and economic diversity, the topics covered by self-help gurus reflect different points of anxiety for different cultures – from financial literacy and mastering the modern workplace right through to sex counselling. But what all the gurus have in common is the make-up of their audience: people actively seeking advice to better comprehend modern lifestyles.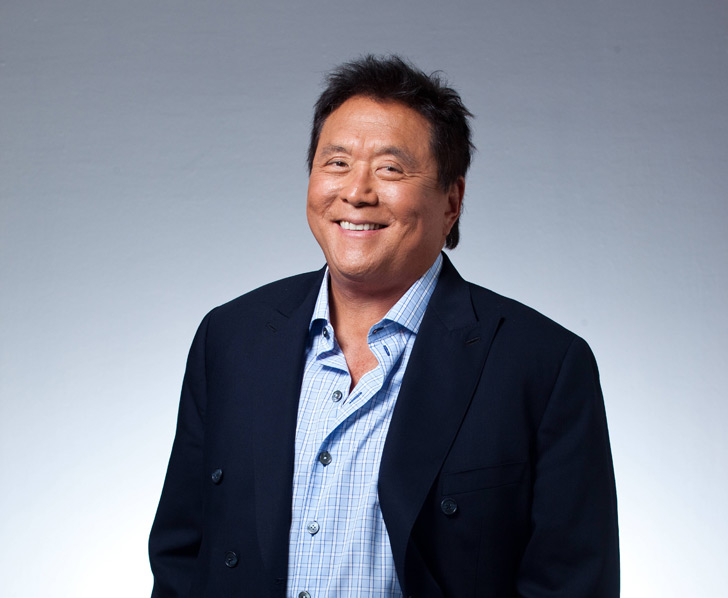 "Most of Asia never had disposable wealth, and the truth is that self-help gurus mainly sell common-sense tools that people with new money value," said Tony Herbosa, the Filipino founder of Trade Apprentice Philippines, a financial literacy community that focuses on investment in stock, property and art assets. "Plus, compared to Western consumerist societies, in Asia we are programmed to be frugal, so tips on amassing wealth rather than tips on how to spend it really sell well."
Notoriously overworked Thais have the shortest minimum annual leave allowance in the region, at just six days per year, according to the International Labour Organisation. Thailand was also named the "most adulterous" nation in the world in a study conducted by Statista, with 56% of married adults admitting to having an affair. This combination creates relationship strife often not found in many other cultures, according to Ddnard, the one-name Thai self-help guru who has sold more than two million copies of her book The Compass of Now.
"Also, we must remember that in traditional Thai society polygamy was quite accepted, but this norm is now changing," she explains.
Ddnard says she continues to attract a growing audience to her spiritual, yet pragmatic, healing sessions. She also organises some of the largest meditation sessions in Southeast Asia. "Over the past few years, I have held seminars that grew from 80 people per month to 700 people per month," she says. "And my free seminar now draws 10,000 applicants within one hour of the seminar schedule being made public."
Ddnard attributes many of the country's extramarital affairs to either financial strain or an inability to strike a balance between sudden financial freedom and success, along with the burdens of family. "Many of the men that I speak to at my meditation events are making conscious decisions to have only one partner, even if they are making a lot of money."
Meanwhile, in Singapore, where the need for success is often prescribed by elders, the self-help guru craze – complete with piles of books and costly workshops – is fuelled by youngsters that attend at the behest of overzealous, competitive parents.
Ten years ago, I was averaging 200 seminars a year. Now, thanks to high-profile clients and with social media coming into play, 300-plus would be the norm for me
The most popular workshop is run by the Adam Khoo Learning Centre, which organises a programme that aims to engender a "winner's" mindset in its student audience. Mind maps, study strategies and motivational tactics are used to inspire students to overtake the pack, emphasising tools to excel in maths, English, Chinese and science.
"If you want to be a super student, you got to make your own notes," instructs Adam Khoo, an educator and entrepreneur who rose to fame by becoming a millionaire in Singapore at the age of 26, in one of his litany of YouTube videos.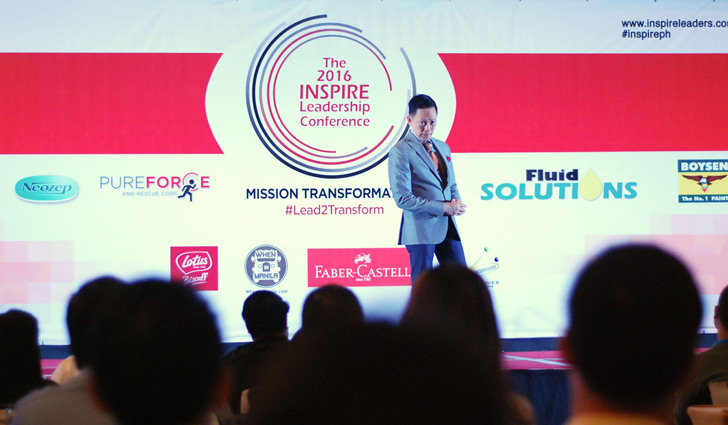 "The Adam Khoo workshop was a really memorable one," said Abdul, a twentysomething Singaporean student who recently attended a self-help class and preferred not to reveal his surname. "I had thought it would be useless to me, [but it] ended up reminding me that I had to fight more aggressively for my future."
Not everyone, however, is convinced by such workshops. It is a viewpoint just as common in Singapore as it is in other countries, where many are suspicious of gurus leveraging their self-made millionaire status to charm unknowing legions for profit.
According to Gwen Portia, a teacher in the city-state, parents "pay so much for the workshops and are expecting to see a miracle overnight, which never happens. It's really just money down the drain."
Just like their Western counterparts, Southeast Asian self-help gurus are not without the stigma of the snake oil salesman.
"Because the speaking business has grown so fast, so have the pseudo-speakers – meaning those Johnny-come-lately people that falsify claims, plagiarise stuff and present themselves as 'motivational speakers' and get away with it with certain clients who never bothered to do their homework but commissioned them based on claims in their web pages," Kong observes. "It's not a good thing, but this conflict is inevitable."