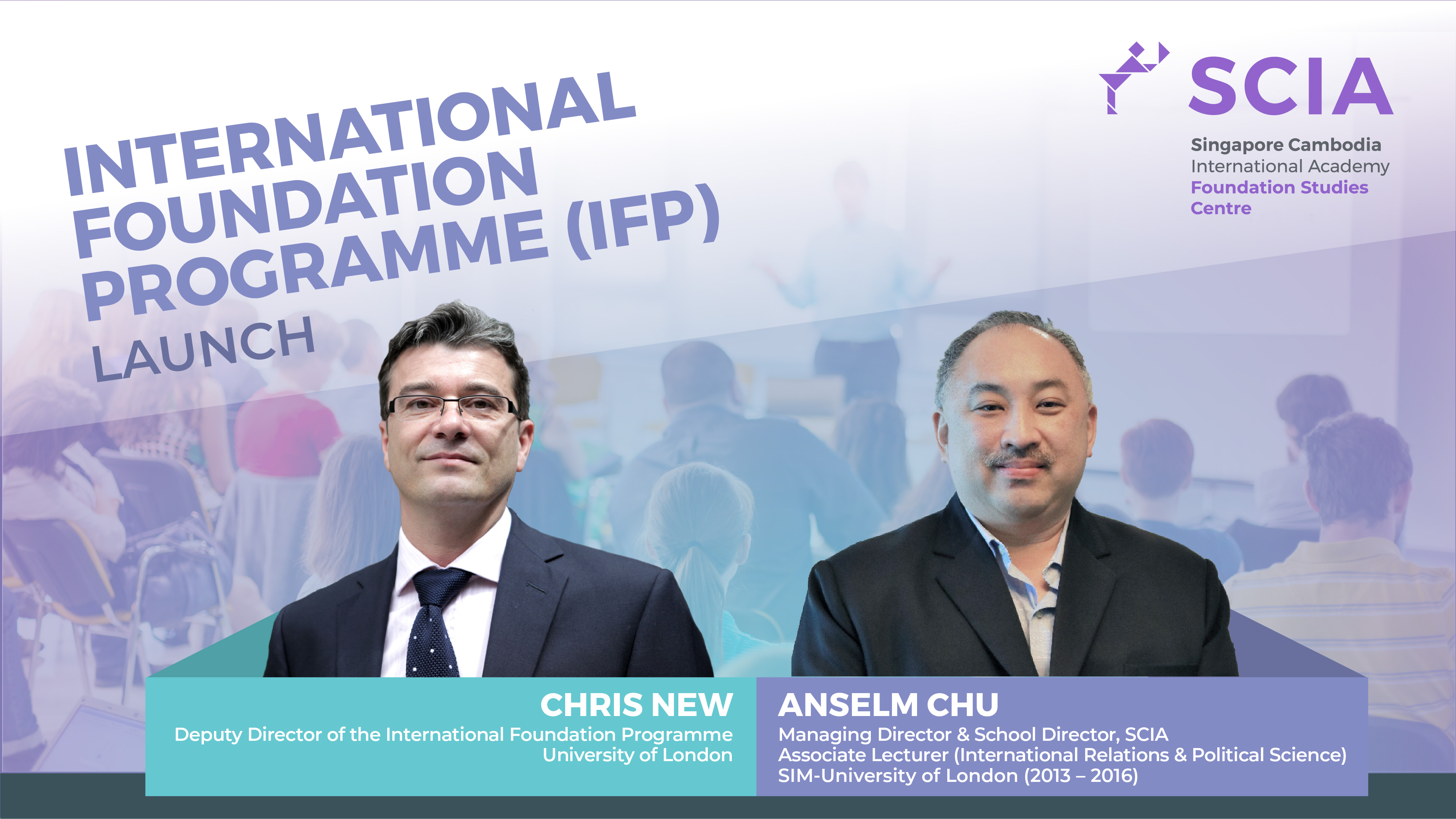 Join us for an IFP information sharing session conducted by UOL IFP leaders and SCIA leaders. Discover for yourself why the IFP qualification is widely accepted by leading universities around the world.
IFP Launch
Date: 15 June 2019 (Saturday) | Time: 12:30PM – 04:30PM
Event Highlights:
– IFP Information Sharing by Mr. Chris New, Deputy Director, IFP, UOL
– IFP Application, Tuition Fee, and Registration by Ms. Christina Choo, Senior Associate Director, Business and Regional Operations, SCIA
– Trial Class: International Relations (part 2) by Ms. Ng Bee Sun, Principal, Foundation Studies Centre, SCIA
FREE Admission
Event link: https://www.facebook.com/events/2685156344845176/
Location: SCIA Campus at One Park @Phnom Penh City Centre, No.58, Street R8, Sangkat Srah Chak, Khan Doun Penh.
---
For more information
Website: www.scia.com.kh |Facebook: Singapore Cambodia International Academy |Phone: 078 678 863 | Email: enquiry@scia.edu.kh