Are you thinking of attaining an overseas degree? Not sure how to work towards your dream goal? In recognition of young talents in Cambodia, SCIA offers scholarships to reward the best students.
Come to SCIA Foundation Studies Scholarship Information Session to meet with our educators, and work towards the overseas degree that you have always been dreaming of!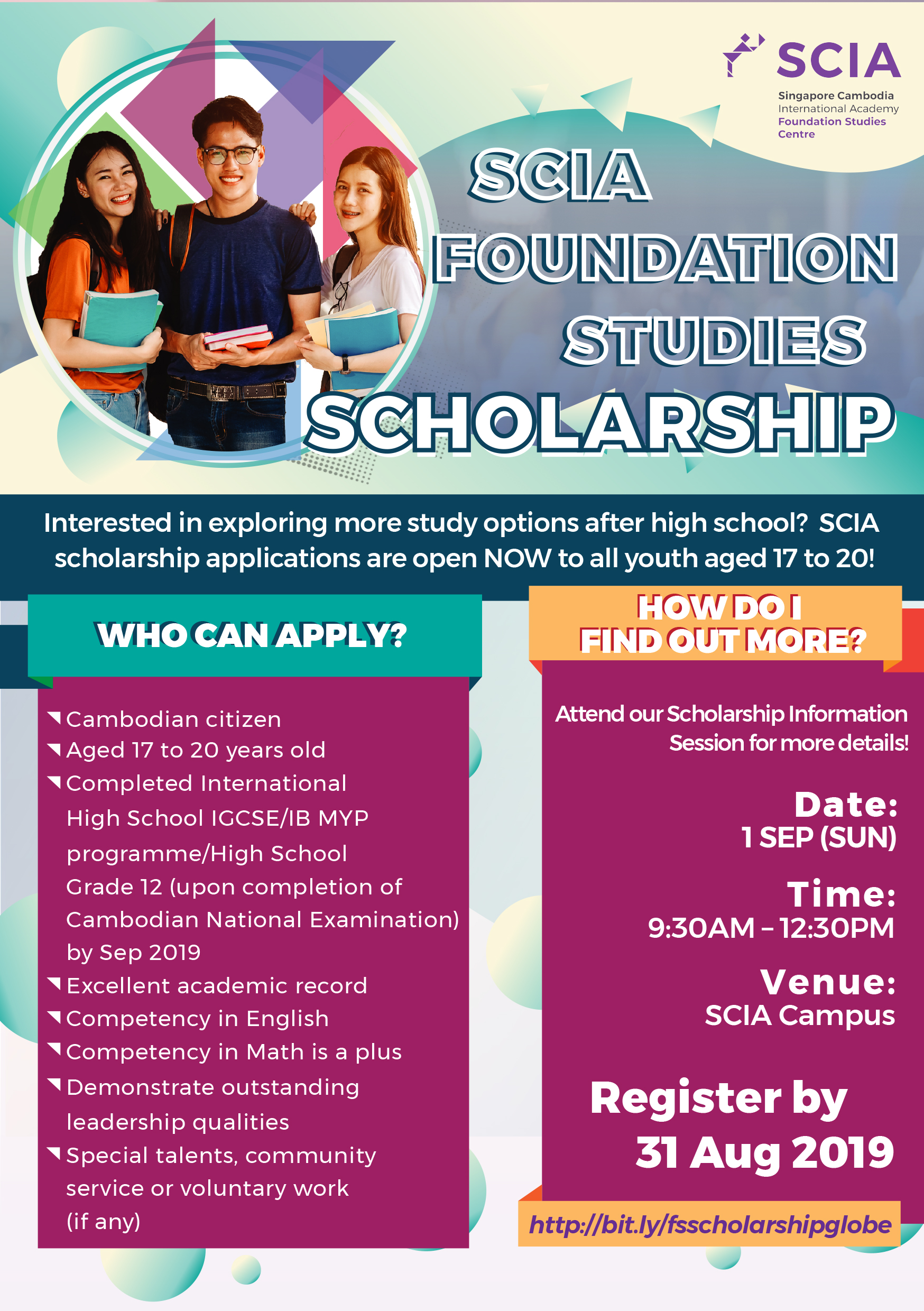 Date:
1 September 2019 (Sun) | Time: 9:30AM – 12:30PM
Venue:
SCIA, Main Building
Register for the session by 31 August:
http://bit.ly/fsscholarshipglobe
Location:
SCIA Campus at One Park @Phnom Penh City Centre, No.58, Street R8, Sangkat Srah Chak, Khan Doun Penh.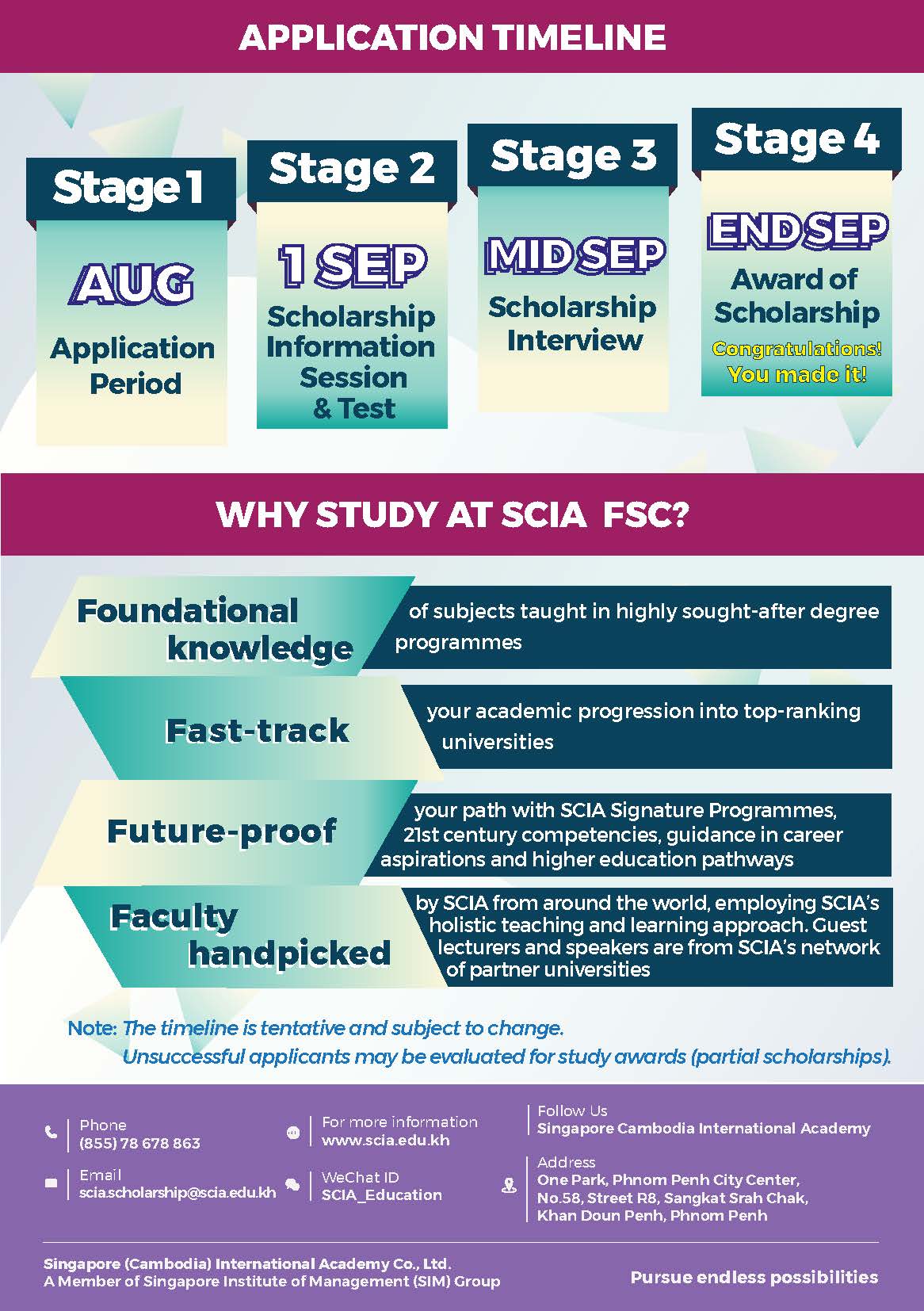 For more information:
Website: www.scia.edu.kh
Facebook: Singapore Cambodia International Academy
Phone: (855) 78 678 863 | Email: scia.scholarship@scia.edu.kh