The latest on education in Southeast Asia, including the top-ranked universities in the region and the relation between healthy food and studying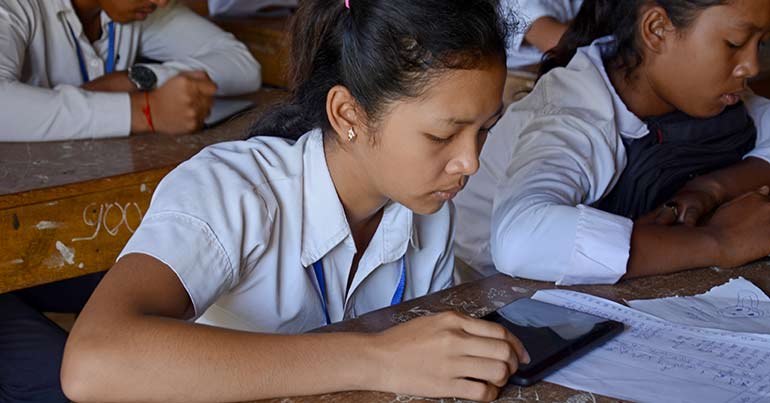 The idea that education is a human right has remained a fantasy in many remote corners of the world. But with the use of digital devices spreading far faster than government services in many countries, the educational resource gap between urban and rural populations is diminishing. Lessons, tests and even teachers can be accessed from anywhere with an internet connection, and even some places without it. Social enterprise EDEMY is working to provide a quality English education to Cambodians regardless of their financial or environmental constraints. Their current model is able to operate in areas where there is no internet connection or qualified teachers, using a low-cost android tablet and a trained local facilitator. "I think technology cannot completely replace the role that teachers play, such as coaching, but technology is an effective tool to make learning and teaching more efficient," says co-founder Sovan Srun. "It plays an important role in bridging the gap between rural and urban education as it enables students to attend world-class education at their fingertips."
Even if students become accountants of miners of whatever, art education is really importan
Aaron Seeto, director of Museum MACAN in Jakarta, on developing creative thinkers and leaders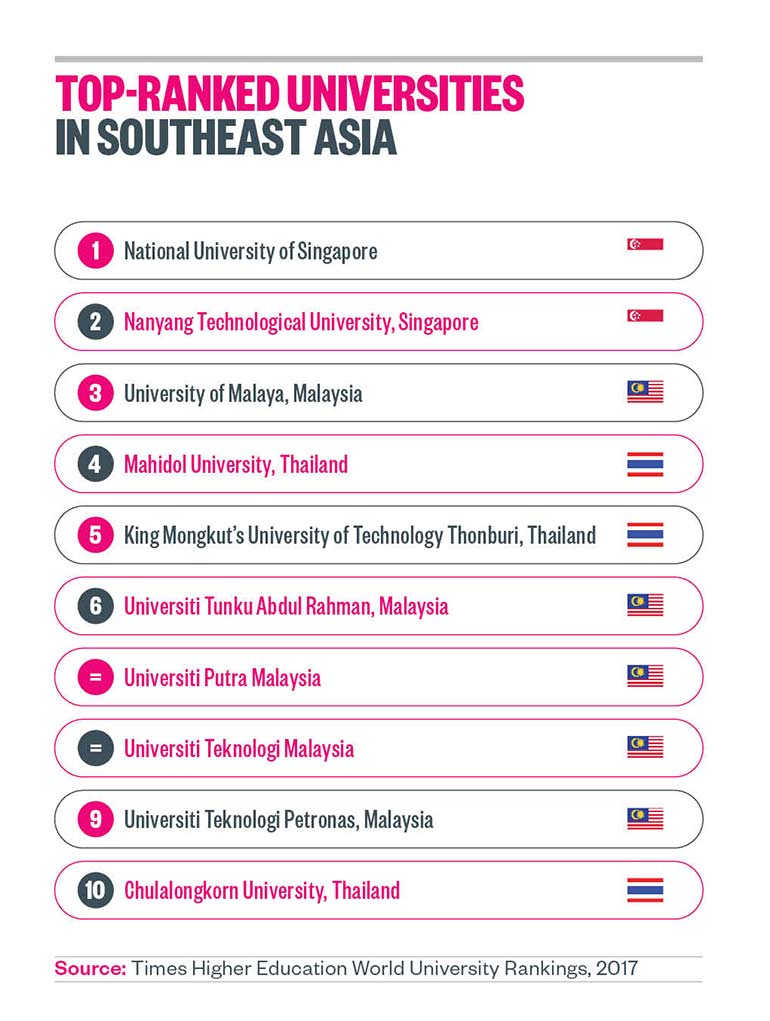 ALMOST LIKE THE REAL THING
From the quill to the printing press and the personal computer, technology has been upending educational practices for centuries. If you're keeping your eyes out for the next big thing, strap on a pair of ClassVR goggles and transport yourself to ancient temples, other planets or inside the human heart. Rupert Rawnsley, technical director at Avantis, which produces the teacher-friendly devices, said that his company looks at the curriculum first and then creates the user experience accordingly. "We aim to take the friction out of the experience for the teacher," he told the tech website ZDNet. "We've produced 500 lesson plan notes to start with. The strategy is: adopt, adapt and innovate to bring your own content." The headsets have a 5.5-inch high-resolution screen, a front-facing camera, microphone, stereo speakers and customised software. The cost for an eight-pack is currently more than $2,500 but, as with all technology, it will only get cheaper.
If the Cambodian government wishes to integrate itself as a worthy competitor to the global educational system and eventual workforce, it needs to start with an innovative response not an imitative one
Sothy Eng, professor of practice in comparative and international education at Leigh University's college of education
FOOD FOR THE MIND
Rising obesity rates, increasing food insecurity and the growing recognition across the world that nutrition is critical to the healthy development of young students are coming together to create a sense of urgency around efforts to educate children and their parents about healthy eating. Recent studies have demonstrated that nutrition affects students' thinking skills, behaviour and health – all factors that impact academic performance. One study found that fifth-grade students with less nutritious diets performed worse on a standardised literary assessment, while another study discovered that fifth-grade students who ate more fast food fared worse on math and reading assessments. Diets high in trans and saturated fats have been found to be particularly damaging to cognitive abilities, while a nutritious diet improves students' concentration, boosts energy levels and even reduces stress. "Good nutrition impacts children's health, wellbeing and learning, and if children are not adequately nourished during childhood, the impact can last a lifetime," said Sara Kirk, a professor of health promotion at Dalhousie University in Canada.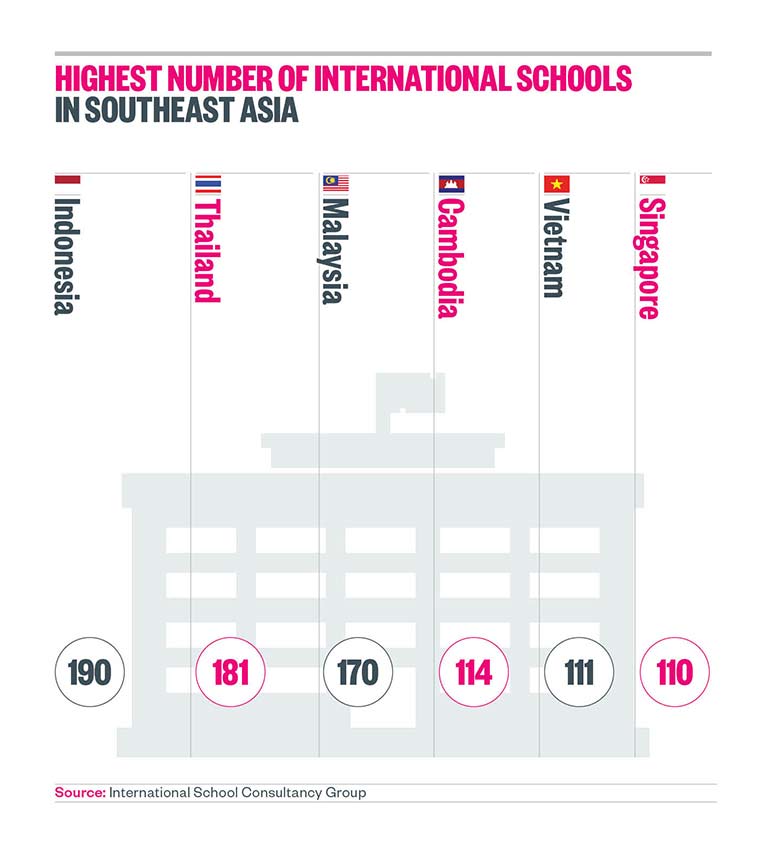 This article was published in the October edition of Southeast Asia Globe magazine. For full access, subscribe here.