Do Xuan Khoa had to travel 10,000 kilometres to learn the importance of asking why. From Vietnam to the classrooms of Linnaeus University in southern Sweden, to be precise.
Despite the significant strides made by Vietnam's education system since the country began its transition towards a "socialist-orientated market economy" in 1986, Khoa graduated from university lacking the skills he needed to thrive in the modern workplace. So he flew the nest, returning a year later with a master's degree in hand.
Khoa meets Southeast Asia Globe on a Wednesday afternoon at the Hard Rock Café in downtown Ho Chi Minh City. It's 2pm and the venue's basement is steadily filling up with a mixture of flamboyant personalities in garish shirts, excessively enthusiastic Silicon Valley-types and stern-looking investors trapped in suits. This is the Vietnam Innovative Startup Accelerator (Viisa)'s second investment day.
One by one, 12 startup founders, all of whom have just completed Viisa's four-month accelerator programme – which provides participating companies with $30,000 worth of investment, free office space and connections to a network of global entrepreneurs, investors and corporate partners – take turns presenting their ideas and business models in the hope of securing much-needed further investment.
After the last of the rapid-fire pitches reaches its conclusion, Khoa is keen to discuss the shortcomings of the Vietnamese education system. He doesn't mince his words.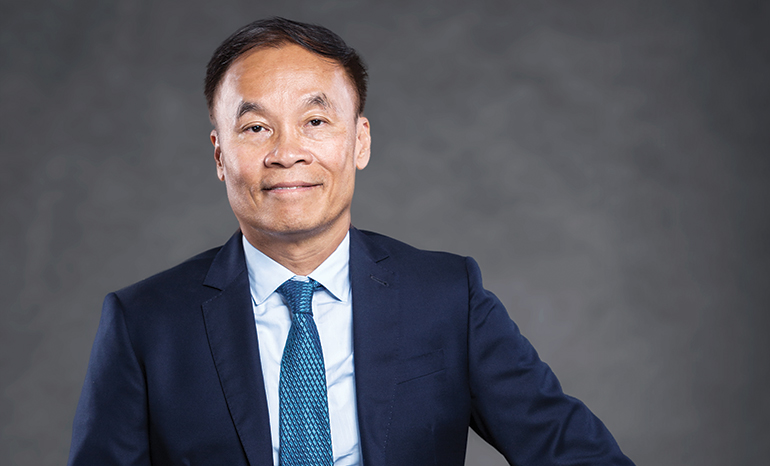 "In Vietnam, we learn theory, but not in an academic way of learning. We're not taught to question things," says Khoa, who is the founder of the university admissions startup Ella Study. "Because the education system is not good, you study at university for four years and then, after that, you have to re-learn everything from the market."
"Most successful founders studied abroad or spent a lot of time working with the global corporations. That's the time when they introduce themselves to new concepts and ideas, and open themselves up to new paths of thinking," he adds above the din of small talk reverberating around the room.
Unfortunately, Khoa's complaints are common in Vietnam, where universities are continuing to produce graduates who lack the creativity and problem-solving skills needed to meet the demands of the country's rapidly evolving private sector and move towards a knowledge-based economy.
According to the Ministry of Planning and Investment's General Statistics Office, 17% of university graduates aged under 25 were unemployed in the first quarter of 2017, and experts warn that if Vietnam's universities don't improve quickly, the country's economic growth could come to a grinding halt.
But one person's crisis is another person's opportunity. The well-documented dearth of soft skills in Vietnam has made young Vietnamese like Khoa, who were lucky enough to spend time working or studying overseas, valuable commodities. Fluent in English and boasting global connections and a freshly gleaned critical perspective, returning members of Vietnam's diaspora are playing an important role in giving legs to the country's ambition to become a leading tech hub.
Khoa says his time spent abroad taught him that if he wanted to effect change or disrupt an industry, he would need to think differently than his locally educated peers. It also gave him the idea for his startup. He simply copied something that was already working in Sweden and adapted it to the Vietnamese market. It's one of the major benefits of spending time abroad, Adrian Tan, Viisa's programme director, tells me at the event.
"You study at university for four years and then, after that, you have to re-learn everything from the market"
"Having gone to the West and then coming back, it's like travelling back in time. Innovation arbitrage. You see that craft beer is awesome and think: 'I can't find it here, let's do it,'" Tan says. "The second thing is being bilingual. It makes setting things up easy."
Examples of successful 'returnee' entrepreneurs abound. But perhaps no one embodies the narrative more than Le Hong Minh.
A passionate gamer, Minh spent his formative years in Vietnam before travelling to Australia to study for a degree in business and finance at Monash University. In 2001, he returned to Vietnam, where he found work with the professional services firm PricewaterhouseCoopers and locally focused fund manager VinaCapital. Four years later, he broke from the deeply entrenched Vietnamese tradition of favouring economic stability over high-stakes entrepreneurial risk by founding his own gaming company, VinaGame, at a time when the internet was still in its infancy in Vietnam.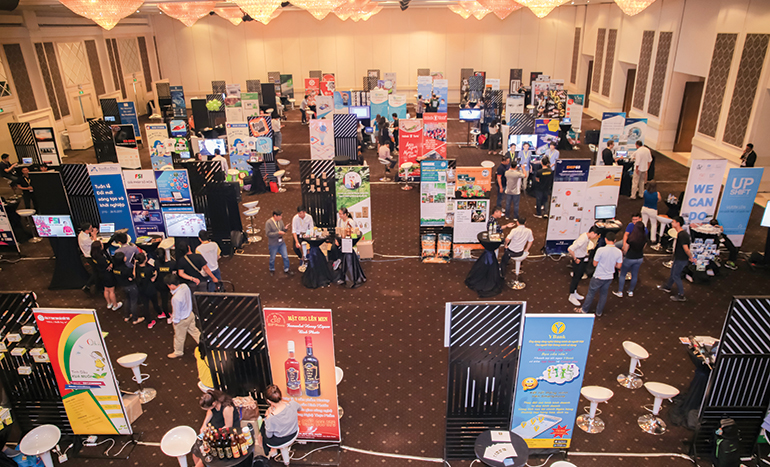 The company, which later changed its name to VNG, went on to attract investment from Goldman Sachs, Singaporean wealth fund GIC and venture capitalists IDG Ventures. Today, its games have been exported to more than 230 countries, while its chat app Zalo boasts more than 70 million users across Vietnam, Myanmar, Japan, South Korea, Malaysia and Taiwan. And the company's growth shows no signs of slowing. Vietnam's only startup to boast a $1 billion valuation will soon go public on Nasdaq, the first overseas initial public offering in the country's history.
By providing ideas and the soft skills required to turn them into viable startups, overseas experience also makes returnee entrepreneurs more attractive to the swarm of angel investors and venture capitalists keen to exploit Vietnam's growing middle class, strong digital penetration and tech-savvy youth.
According to Phuc Than, the Vietnamese managing director of DFJ VinaCapital, one of the first venture capital firms to set up shop in Vietnam and one with strong links to US investors, Western institutions tend to focus on strategic thinking more than their Vietnamese counterparts.
"The guys that return after studying overseas are more systematic"
"The local guys understand the local market really well – that's their strength. But their weakness is that they're not used to working in a systematic way," says Than. "The guys that return after studying overseas are more focused, more systematic. If they maintain their Vietnamese connections while they're away, when they come back they have a good understanding of the local market and know how to adjust the product or strategy based on customer feedback."
For these reasons, Than, who grew up in the US and returned to Vietnam as country manager of Intel in 2000, says his firm generally looks to invest in startups with a mixture of local entrepreneurs and Vietnamese who have had the opportunity to study or work abroad.
Shuyin Tang, a partner at Asia-focused venture capital firm Patamar Capital, subscribes to a similar logic. She believes a mixture of returnee talent and "home-grown heroes" generally make for more investable startups.
What's more, adds Tang, entrepreneurs who have international experience generally have a greater awareness of the global market and are therefore more likely to build startups that solve global issues, increasing the likelihood of a company expanding its operations overseas.
"If you want to build a regional company, it has to be on your mind from day one – and I think that's what the international perspective can bring," she says. "It's a generalisation, but typically it also brings a better understanding of how to work with venture capitalists, perspective on corporate governance and an understanding of international business practices and the need for a well-functioning board."
A few days after Viisa's investment day, Chi-Lan Pham, the celebrated economist and former deputy president of the Vietnam Chamber of Commerce and Industry, takes to the stage at Hatch! Fair the Fifth, an annual startup conference organised by the non-profit Hatch! Ventures and held, this year, at the grandiose White Palace convention centre in Ho Chi Minh City.
Under the glare of the stage lights, she delivers a simple message to the 500 or so people sitting in the black velvet-covered chairs in front of her.
"Vietnam should develop based on creation," she implores the crowd. "Not like we have done so far with a model of growth based on the export of natural resources and the use of cheap labour, rather than educated and skilled labour."
Pham bases her call to arms on a report she co-authored a year earlier in conjunction with the World Bank entitled Vietnam 2035. The report argued that the country would need to maintain an annual GDP per capita growth rate of 7% for the next 20 years if it is to achieve its aim of becoming an upper middle-income country by 2035, higher than the 6% annual growth rate the World Bank has forecast until 2019.
"In order to achieve [these] aspirations," the report continues, Vietnam must become "a modern, rule of law state with a democratic society and a fully established market economy".
But, for some investors, herein lies the problem: Vietnam isn't a democracy. It's a country where dissenting voices are routinely suppressed and access to information restricted. And in an article published on a state media website in August, Vietnamese president Tran Dai Quang called for more, not less, censorship. The announcement came just months after the renowned activist and blogger Nguyen Ngoc Nhu Quynh, known as Mother Mushroom, was sentenced to ten years in prison for criticising the country's Communist party.
By limiting access to information, the government is adversely affecting the development of the country's startups, according to Eddie Thai, a Vietnamese-American venture partner at the Silicon Valley-based venture capital firm 500 Startups.
"It's incredibly difficult – though not impossible – to develop [creativity and critical thinking] in a context that limits information and suppresses criticism," says Thai. "It's not a surprise, then, that many of the most successful startups in Southeast Asia – Grab, Sea, VNG and Carousell – have founders who spent time studying elsewhere. In the short-term, Vietnam has been solving this by sending tens of thousands of students abroad.
"For maximal and maximally inclusive growth over the long term, Vietnam's educational context must evolve at home. That includes evolving perspectives on the flow of information. Information, after all, is embedded in 'IT'. And IT is transforming every industry."
This article was published in the December edition of Southeast Asia Globe magazine. It is part of a three-part series that surveys the startup scene in Southeast Asia: Malaysia and Singapore, Cambodia and Vietnam.