Asia's long-running and most respected real estate awards series crescendoed to a celebratory finale with the announcement of the winners of the 2019 PropertyGuru Asia Property Awards Grand Final, presented by Kohler on Friday, 22 November, at The Athenee Hotel, a Luxury Collection Hotel, Bangkok in Thailand.
Around 150 nominees, representing major winning titleholders from PropertyGuru Asia Property Awards' series of awarding ceremonies and gala dinners in 2019, put on their strongest front to be named "Best in Asia" from the Grand Final's expanded, inclusive list of regional categories.
Singaporean development giant UOL Group Limited bested nine companies around the region for the most coveted trophy of Best Developer in Asia. It was a strong showing overall for Singapore at the Grand Final, with developers from the city-state claiming seven regional wins.
Triniti Land won Best Boutique Developer (Asia), one of four regional wins by Indonesia at the Grand Final. Indonesian developer ASTRA Property & Hongkong Land won the coveted regional prize of Best Luxury Condo Development (Asia) for Anandamaya Residences.
The Philippines collected four regional prizes, including the new honours of Best CBD Development (Asia) andBest Township Masterplan Design (Asia).
Vietnam gained three regional titles, including the sought-after honour of Best Township Development (Asia) for Kien A Corporation. These regional titles were presented in addition to CapitaLand Vietnam CEO Chen Lian Pang winning the 2019 PropertyGuru Icon Award. Only the second recipient of the title in the Awards' 14-year history, Chen Lian Pang was named Real Estate Personality of the Year at the 2016 PropertyGuru Vietnam Property Awards.
"This is not my own achievement of leadership but also the efforts of those who have supported me over my career in real estate, especially management, colleagues and staff of CapitaLand, who have shared the same vision as I have," said Chen Lian Pang.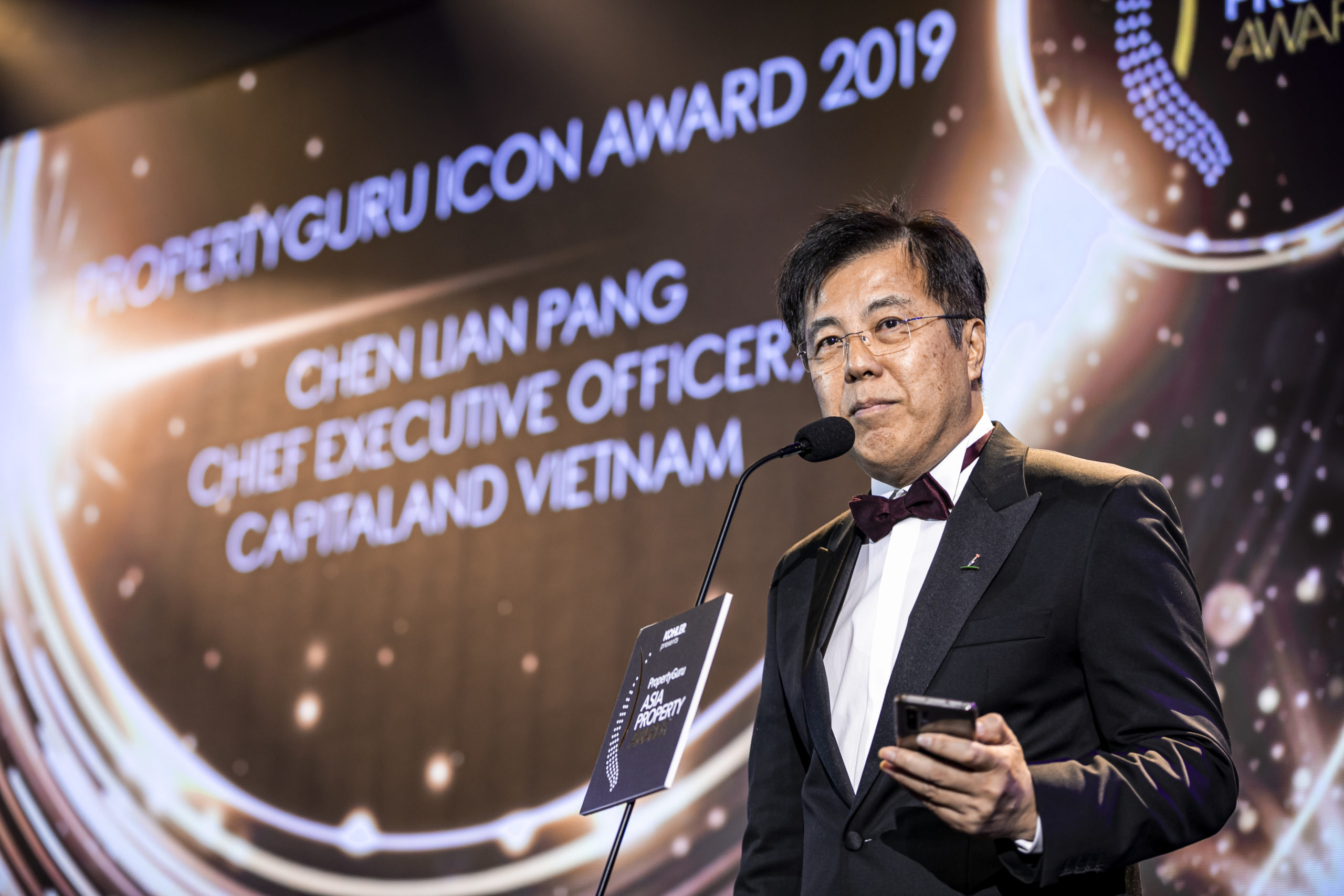 Thailand finished with two regional wins while Cambodia, Myanmar and Malaysia took one regional title each.
Around 50 country awards had been presented leading to the Grand Final ceremonies. These include Moncon Construction winning Best Residential Architectural Design for Mandala Tower at the second edition of the PropertyGuru Asia Property Awards (Mongolia). Titleholders from the PropertyGuru Asia Property Awards (Mainland China, Hong Kong, Macau) went on to score four regional wins altogether at the Grand Final, while those that won at the PropertyGuru Asia Property Awards (Australia) and PropertyGuru Asia Property Awards (Sri Lanka) scored one regional title each.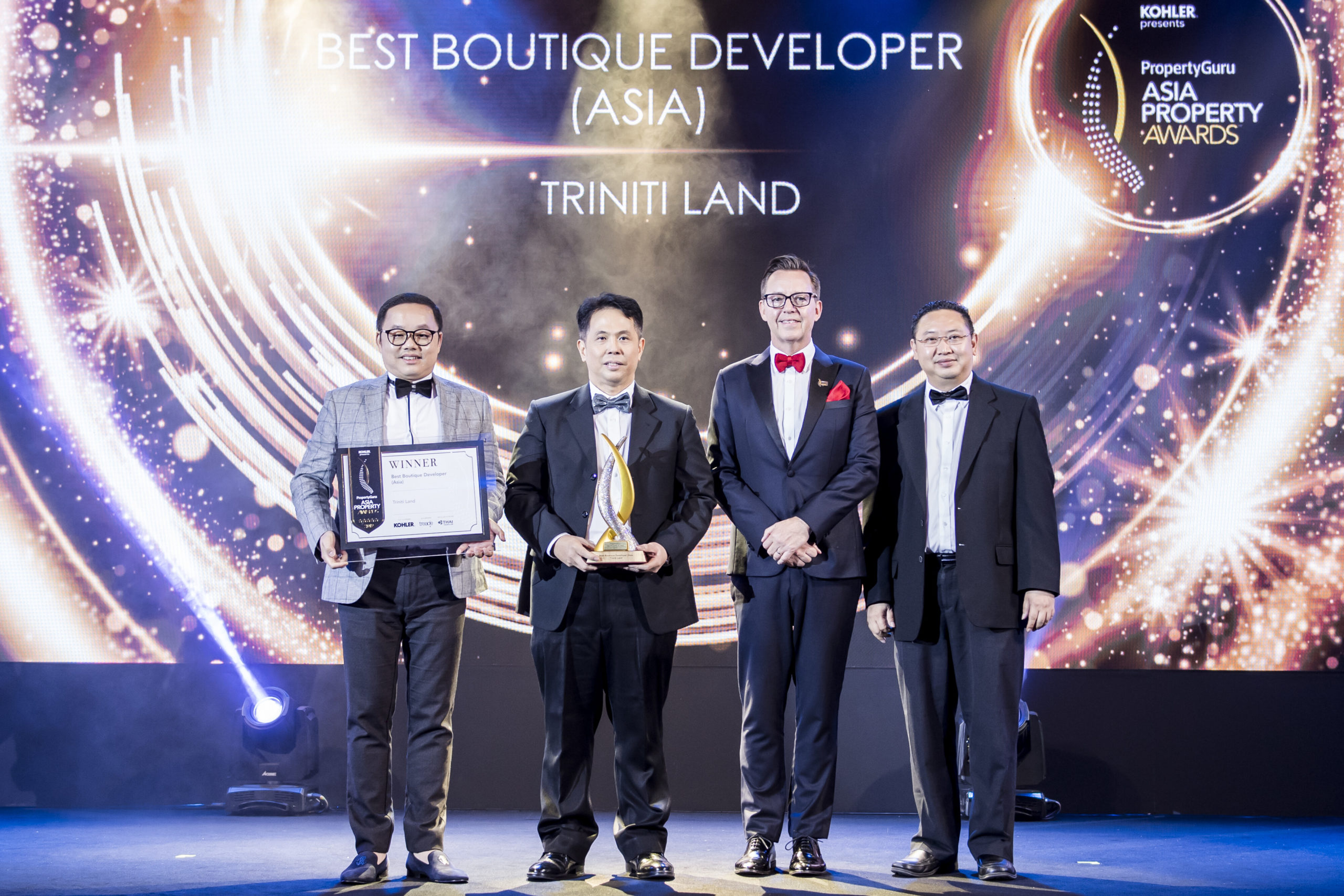 For its 14th anniversary, the PropertyGuru Asia Property Awards expanded the Grand Final to 30 categories, specifying more precise achievements in landscape architectural design, condo interior design, township master planning, CBD (central business district) development, and green building.
Hari V. Krishnan, CEO of PropertyGuru Group, said: "We run PropertyGuru as a Values-based organisation and one core value which inspires us is to create what's next. Nothing gives us more pride than honouring the projects and property stakeholders that push for excellence. These aspirational properties are not just homes; they are townships within cities, verdant landscapes, hotels with amazing amenities, climate-saving structures, innovative workspaces, and more. Alongside these benchmark-setting properties and partners, we hope to enter the 2020s soaring higher as we enter a new phase of our growth."
Prior to the Grand Final, the Awards had presented more than 330 awards and gathered more than 3,220 guests across eight gala dinners and other awarding ceremonies in various Asian cities this year. Around 500 guests and members of the media attended the 14th PropertyGuru Asia Property Awards Grand Final, a collocated event of the two-day PropertyGuru Asia Real Estate Summit. Both events were part of the PropertyGuru Week that began with Road to Gold, a tour of Asia Property Award-winning properties in Bangkok.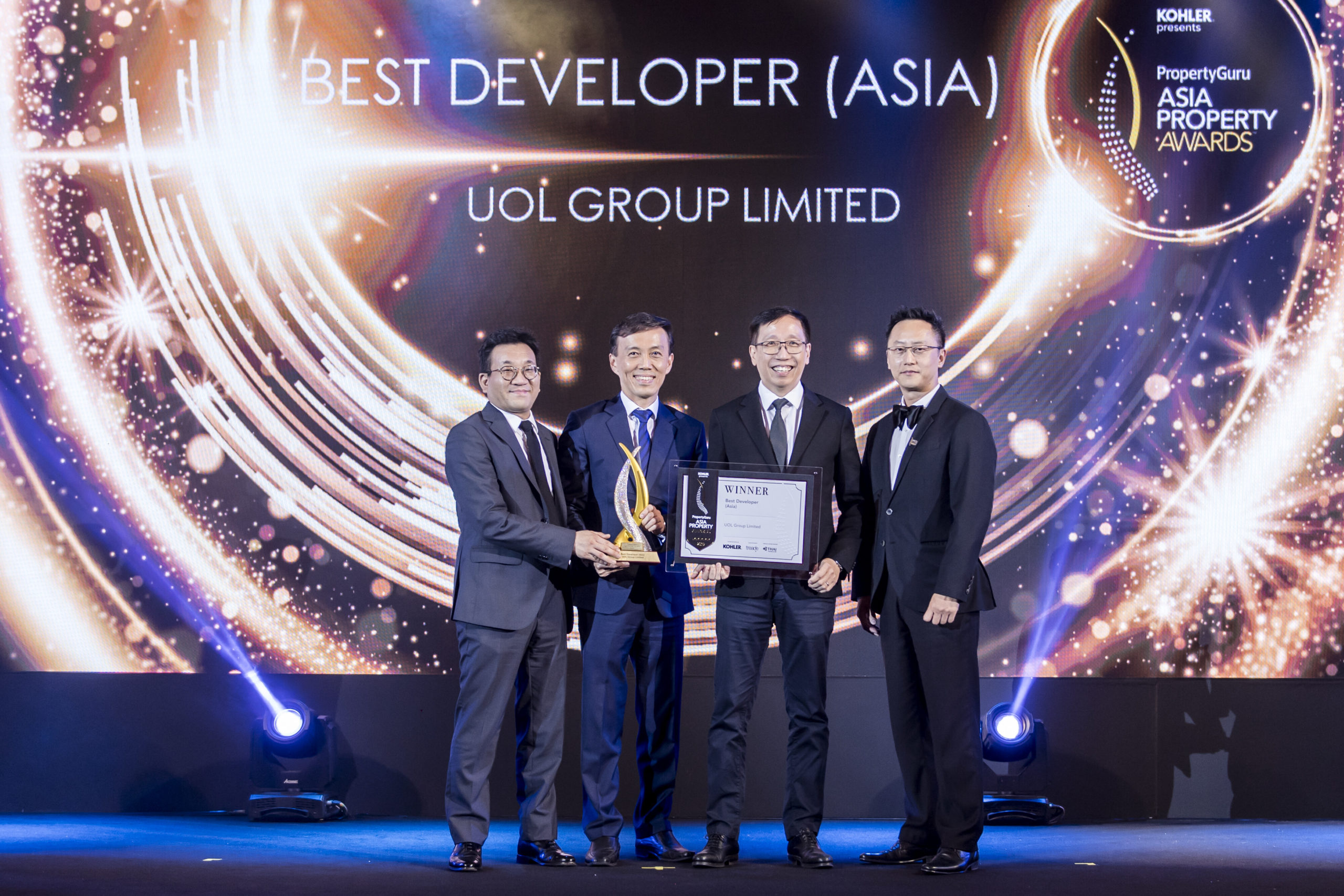 Winning entries of the 14th PropertyGuru Asia Property Awards Grand Final were chosen by an independent jury comprising head judges of participating markets: the Philippines' Christophe Vicic, Country Head, Jones Lang LaSalle Philippines, Inc.; Indonesia's Doddy A. Tjahjadi, Managing Director, PTI Architects; Singapore's Lim Wenhui, Partner, SPARK Architects; China's Lu Lin, Chairman Of The Board, Cura Investment & Management Co., Ltd.; Australia's Lui Violanti, Regional Manager for Western Australia, Inhabit Group; Sri Lanka's Dr. Nirmal De Silva, Director and CEO, Paramount Realty; Hong Kong and Macau's Paul Tse, President, Board of Directors, Macao Association of Building Contractors and Developers; Malaysia's Prem Kumar, Executive Director, Jones Lang Wootton; Cambodia's Sorn Seap, Founder and Director, Key Real Estate Co., Ltd; Thailand's Suphin Mechuchep, Managing Director, JLL Thailand; Vietnam's Thien Duong, Managing Director, Transform Architecture; and Myanmar's Tony Picon, Managing Director, New Asia Property Consultants Limited.
One of the world's largest auditing and accountancy firms, BDO, ensured the transparency, fairness and credibility of every step of the judging process. Paul Ashburn, Co-Managing Partner at BDO in Thailand, led the supervision of the 2019 PropertyGuru Asia Property Awards Grand Final.
The 2019 PropertyGuru Asia Property Awards Grand Final was supported by platinum sponsor Kohler; official airline partner Thai Airways; gold sponsor Treacle; official courier Ezy Express; official supplier GFour Wines & Spirits; official portal partner PropertyGuru; official magazine PropertyGuru Property Report; official supervisor BDO; and media partners APAC Real Estate, Archibazaar, Balik Bayan Magazine, Business Today, Deluxe Magazine, Hoppler.com.ph, LP Magazine, Luxury Society Asia, Robb Report Thailand, Southeast Asia Globe, The Bangkok Insight, Top 10 Malaysia, and Vietnam Heritage.