Blamed for beheadings of three foreigners, Moammar Askali was among the gunmen killed in shootout on Bohol island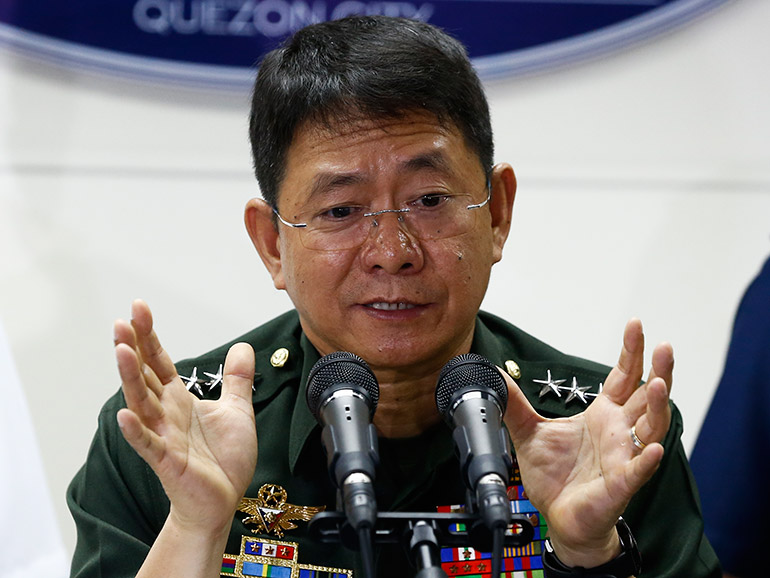 At least nine people, including a notorious rebel commander, have been confirmed killed in a clash between the Philippine military and the Abu Sayyaf terrorist group on the tourist island of Bohol, officials said Wednesday.
Three government soldiers and a police officer died in the fighting, which also saw the killing of Moammar Askali, a rebel commander who had sworn allegiance to the Islamic State and was believed to have been involved in the high-profile beheadings of two Canadian and a German hostage.
Five other Abu Sayyaf gunmen were killed after what authorities are describing as a successful effort to thwart a kidnapping attempt by the group. The military said it was still hunting five members of the group, and that sporadic fighting with the group was ongoing.
"This is a major blow to the Abu Sayyaf," military chief of staff General Eduardo Ano told the Associated Press. "If they have further plans to kidnap innocent people somewhere, they will now have to think twice."
National police chief director-general Ronald dela Rosa told reporters that government armed forces attacked early Tuesday after the gunmen arrived aboard three speedboats. He said he gunmen took cover in three houses as the firefight broke out.
Though the group has been known to roam from its jungle lairs on kidnapping missions – in 2001 they seized 20 people from a resort in Palawan province – their attempt this week marked their first known attempt in the heart of central Phillipines.
According to a police profile, Askali had received bomb-making training from Malaysian Zulkifli bin Hir, a prominent Southeast Asia militant leader who was killed in 2015.