With billions in Chinese cash flowing into Southeast Asian railway projects, governments must rethink their economic priorities to ensure they stay on track to regional connectivity
By Leigh Ferguson
Various high-speed railways connecting Thailand and Laos to China are set to boost the region's economy and forge deeper long-term ties between Asean and its powerful big brother.
However, amid industry corruption scandals, hasty money-throwing and cloudiness surrounding governmental decision-making, a simple yet key question that lingers over many Southeast Asian infrastructure projects remains to be answered: Is it affordable?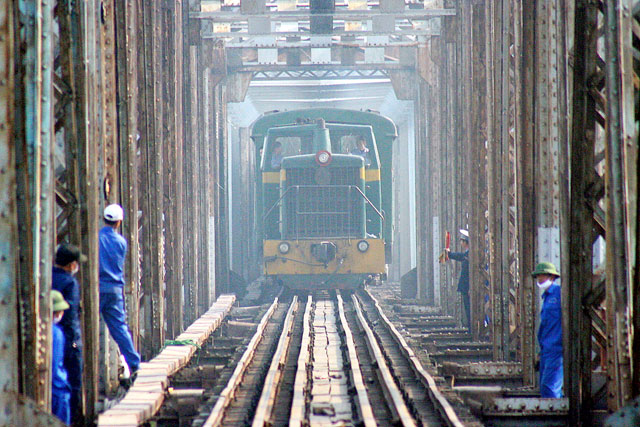 The proposed Laos-China railway link, the Boten-Vientiane line, has been the most controversial development discussed in recent months, with uncertainty surrounding its economical feasibility. After a partnership with a Chinese construction company fell through, Laos, which had a GDP of only $10.1 billion last year, reportedly plans to borrow $7.8 billion from China's state-owned Exim Bank to fund the project, using untapped minerals as collateral.
The Asian Development Bank (ADB) has called the funding "unaffordable", and the United Nations (UN) has warned that the debt is "unsustainable". The project has been put on hold as China waits for Thailand's Senate to approve loans to fund a part of the China-Singapore line that will run through Thailand.
"In the long run, transport links are essential for economic development. But in the short run, the debt burden and issues about sovereignty of land probably present the biggest risks," said Tristan Knowles from Economists at Large, a Melbourne-based think tank.
Simply servicing the yearly interest on the loan will amount to almost 20% of Laos' annual government spending, he added.
Others are concerned as well. "I fully agree with ADB's assessment that pursuing such a prestige project in light of the structural weaknesses is simply not getting the priorities right," said Matthias Dühn, cofounder and partner at Asean Business Partners in Hanoi.
Dühn recommends that Laos steps back and reassesses the project in terms of a broader Asean connectivity agenda, but not necessarily exclude investment from China.
"Collateralising the debt by natural resources can result in an increased dependency on foreign powers, and is also depriving [the country's] future generations of what rightfully belongs to them," Dühn said. "This should not be at stake for one prestige project."
The Laos-China railway is only a small part of a masterplan project – the Trans-Asian Railway initiative – which was signed in 2006. When complete, the network will have more than 14,000 kilometres of connected railway track, linking Singapore to Turkey with the possibility of extensions to Africa and Europe at a later date.
Efficient transportation options are essential to support Southeast Asia's trade, which last year surged 11% to a total of $443.6 billion.
Growth in the trade sector is predicted to continue, with China and Asean recently signing an agreement to expand bilateral trade to a target of $1 trillion by 2020. However, there has been some uncertainty recently due to the slowing down of China's economy.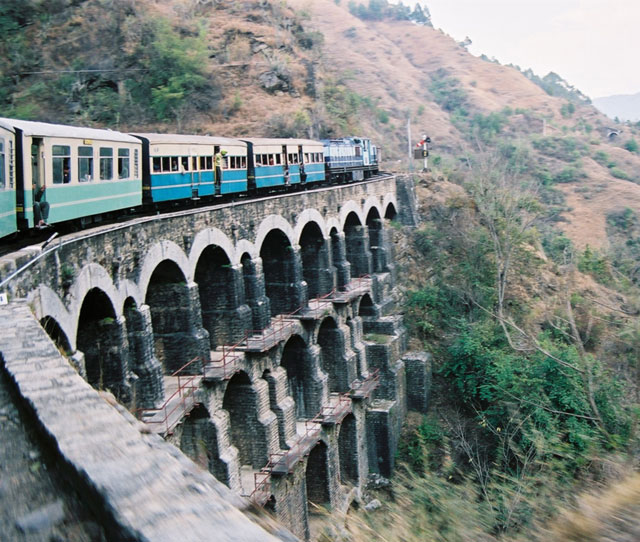 "It's far too early to tell if the [railway] project can contribute to higher rates of economic growth," Knowles said. Still, the railway link has the potential to pull Laos out of poverty. Landlocked countries such as Laos are often 'hostages' of their neighbours, with poor transport links to the coast making it more difficult to reap the benefits of globalisation and trade, a UN report said.
"Like in the 19th and 20th centuries, when Thailand's railway was constructed by mostly German and British engineers, a railway is important for the development of a country," Dühn said. "It can support the industrialisation of Laos, as well as support the connection of Asean markets to China."
Attention has also been focused on the environmental and community impacts the project will have on Laos, a mountainous region with a large rural farming population, as it will require 150 bridges and more than 70 tunnels to be constructed.
China is widely acknowledged to be the driving force behind regional rail infrastructure development. "It has the financial stability, the technical know-how and the pool of labour available to actually make things happen," Knowles said. In the first half of 2013, China's cumulative investment in Laos surpassed 800 projects valued at $4 billion in total.
China has emerged as Laos' biggest investor, which has come at a heavy price. The most controversial projects are certainly hydro-power development plans with Chinese participation. "The negative effects on the environment are likely to be enormous," Dühn said.
While the spotlight is on this current railway project in Laos, Asean is only seeing the beginnings of a broader transport revolution, as ambitious multibillion-dollar infrastructure projects get underway throughout the region.
Inclusive connectivity in Southeast Asia cannot be achieved by simply solving funding problems for intra-regional railways. Institutional agreements to facilitate transport as well as trade can be as important as the physical infrastructure required to carry freight, according to the UN.
A wholesome approach is essential to address crucial elements such as a standardised track gauge, drug and crime security, cross-border customs procedures and electronic tracking logistics. As a consequence, Asean member states must prioritise the region's connectivity projects over rash, individualistic infrastructure decisions.
China's involvement in Laos is not unaccompanied, as many other investors with active  strategic interests such as Thailand, Vietnam, the US, the World Bank and the ADB are also making their marks
Laos should "carefully try to involve more parties and stakeholders into such a huge project, and try to seek more creative and sustainable ways to finance it," Dühn said. "Laos is well advised to take all stakeholders seriously and balance those interests against increasing Chinese influence."