Photography by Sasha Arefieva
When the police surrounded Ngoc Dai's home in 2013 demanding he surrender to the authorities, the elderly musician, who had just released an album, says he grabbed a meat cleaver in one hand and a bamboo water pipe in the other, prepared to go down fighting.
"I threatened that if anyone came into my house, I would kill them," the 72-year-old said with an irreverent laugh at his home near Hanoi's West Lake earlier this year.
"I shouted: `Fuck you, I want to die!', and no one dared to enter my house."
With the authorities dismissing him as a crazy old man, Dai managed to stay out of jail. But the offending album, Thang Mo 1, was still declared illegal for its overly sexual lyrics and, crucially, for questioning the legitimacy of the single-party communist state.
Dai, a dissident musician who has composed songs since 1977, is a rare breed in Vietnam. A long-time fixture of Vietnamese contemporary music, his 2013 album, which sold out all 1,000 copies within weeks of its release and the subsequent crackdown, rendered him a pariah in the country's music industry, though he expects to release another album this year.
Skinny, frail-looking and bald, he spoke excitedly with a toothy smile, frequently taking drags of highly potent thuoc lao tobacco from his water pipe.
His single-storey home is cluttered with music paraphernalia, with stereo equipment new and old alongside guitars and his piano.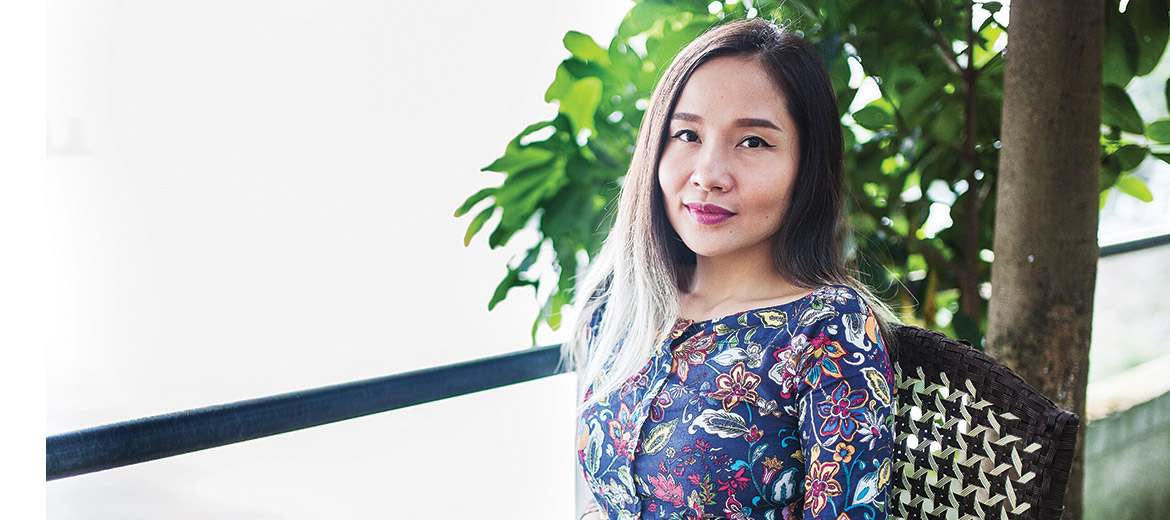 My lyrics are just telling about the truth of what's going on now, how they arrest people, what the people want, and to make change

Mai Khoi
His most prominent, and perhaps only, peer in the dissident music scene is Mai Khoi, a 33-year-old pop star turned activist whose anti-government lyrics are set to traditional Vietnamese music mixed with American blues and folk.
"My lyrics are just telling about the truth of what's going on now, how they arrest people, what the people want, and to make change," explained Khoi, whose pop career effectively ended in 2016 when she started using music to express her political views.
Nguyen Chi Tuyen, a dissident blogger better known by his pen name Anh Chi, pointed out that Vietnam has a rich history of political music, albeit mostly used by the government.
"The commies used the artists for their propaganda purpose and many Vietnamese people lost their lives during the war due to the poems and songs," said Tuyen, referring to the communists' lively war songs written to inspire troops in battle.
At constant risk of imprisonment, Khoi and Dai have found a home in Vietnam's only independent recording studio. Located on the second floor of an old French colonial mansion adjacent to Dai's house, Phu Sa Lab studio isn't marked by a sign on the front door. It's not even clear that the building is occupied at first glance.
But underground Vietnamese activists gather at the studio's small auditorium a few times a month to hear modern Vietnamese tunes unfettered by state censors.
One such concert in April was the first performance of Khoi's new band, Mai Khoi and the Dissidents. They have quickly become one of the venue's most popular acts.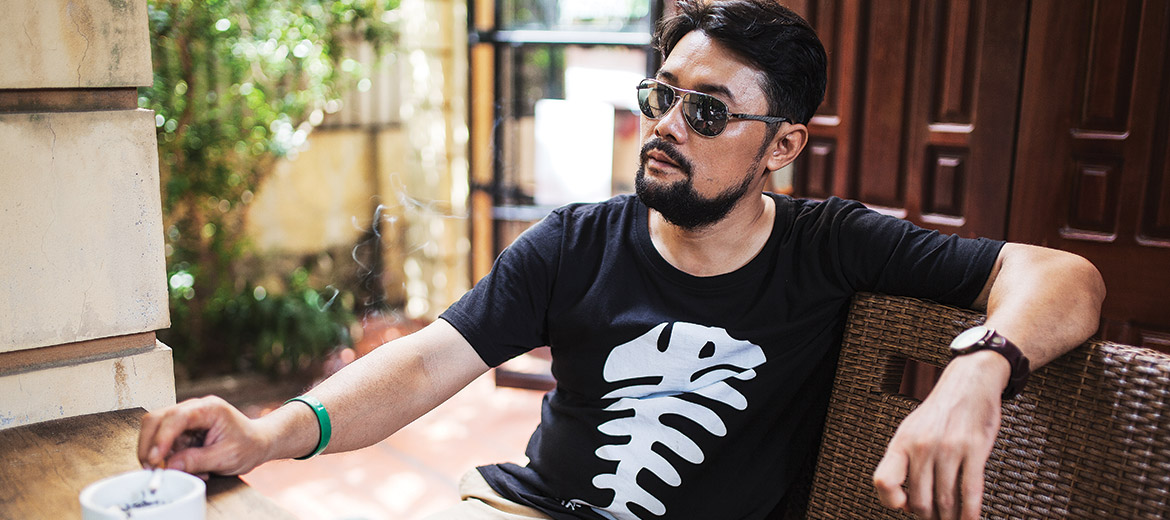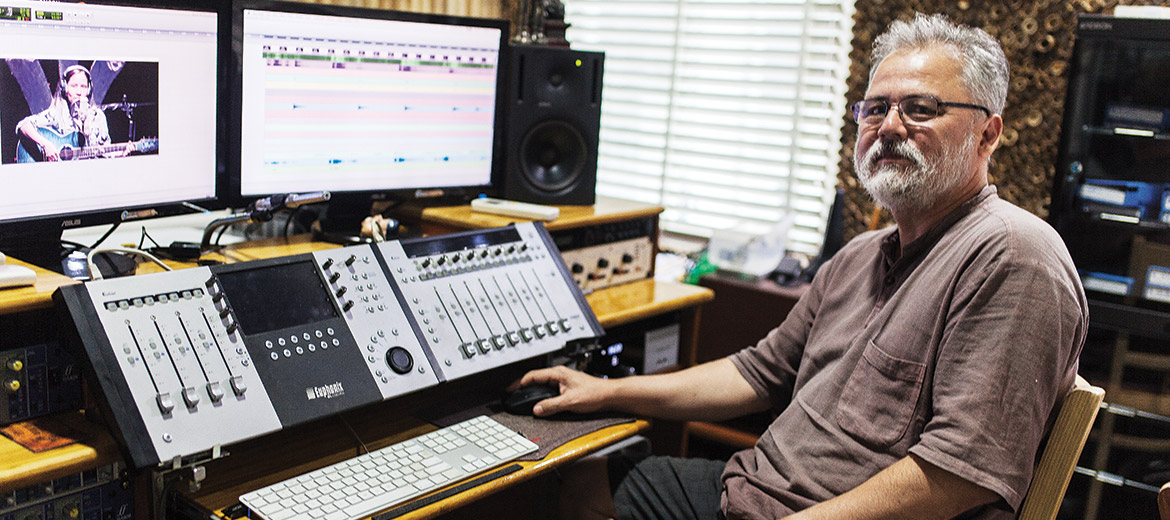 Songs such as "Re-education Camp" ("only you guys, who invented the re-ducation camps, need to sit inside there") and "Please, Sir" ("please, sir, let us like the things you like so we can be stupid like you"), are among the most biting public displays of defiance you will find in Vietnam these days.
She maintains 42,000 followers on Facebook despite her de facto ban from public life (the rapper Suboi, Vietnam's most famous female rapper, has almost 1.4 million). Modestly dressed with subtle blonde highlights, her onstage look is unrecognisable from her days of pink hair and the revealing dresses that earned her the ire of the more conservative older generation.
Her old style, which is increasingly popular in the Vietnamese music scene, pushed social norms to the backdrop of catchy electronic beats reminiscent of K-Pop.
Khoi's 2015 "Saigon Boom Boom", one of her last singles before being banished from the state-sanctioned spotlight, is a tongue-in-cheek celebration of promiscuity. It states: "Downtown Saigon, the girls so dirty, they make you want to scream for more, baby."
Other artists have done the same, with pop stars, rappers and reggae artists shunning social conservatism in their lyrics.
It's increasingly common to hear popular Vietnamese musicians singing about the unwanted pressures of getting married, premarital sex and licentious party lifestyles. They don't, however, cross the line into questioning the communist party.
Dai took a rather different route from Khoi, trained as a composer at the Hanoi Academy of Music following a decade of combat for the winning side of the Vietnam War.
His Thang Mo 1 album, which is chock full of sexual lyrics ("Hips oi! Groin oi! Vagina oi!"), is less overtly political than Khoi's work but was nonetheless blasted as "reactionary" by the state for being out of sync with the party line.
Peppered throughout are subtle but nonetheless politically unacceptable questionings of sacred cows, with the song "There are Days" questioning whether the Vietnam War was worth the fight.
Instead of attempting to officially release the album, he produced 1,000 CDs and mailed some directly to government officials and state≠run newspapers. The ensuing media storm, he said, caused the rest to sell out within weeks. Some fans even paid more than $100 for the album when the supply ran low.
He doesn't perform often these days due to a heart condition, although he stays active mentoring rural ethnic minority musicians as part of a cultural preservation project and expects to release a new album, Thang Mo 2, this year. Songs such as "Chatting with Communists" could hardly be more direct in their criticism of the ruling regime.
"I'm going to die soon anyway," he joked as he brushed off the risk of imprisonment.
The owner of Phu Sa Lab is Nhat Ly, 58, who freely provides the space and records albums for Dai and Khoi. Bespectacled with a fluffy grey beard and an infectious roar of a laugh, he works out of a small but well-equipped studio control room inside the old Hanoi mansion.
Born in France but raised in Vietnam – his French mother and Vietnamese father were devoted Marxists who came to Hanoi in 1962 to work for the Ho Chi Minh regime – Ly was trained as a circus clown in Hanoi before moving to France in the 1980s. On the side, he helped put on cultural events and played at Parisian bars.
He returned to Vietnam in 2005 and gained fame as one of the creators of Lang Toi, an internationally lauded ballet depicting Vietnamese village life.
Ly, who opened Phu Sa Lab three years ago, said he stays out of politics, avoiding membership of the communist party without personally taking up any dissident causes. Khoi and Dai, he said, shared his fiercely independent spirit.
"My parents were communist party members, and they volunteered their lives, but I never accept being a tool for anyone," he said in the studio control room on a quiet Sunday morning.
While Ly records music and puts on shows, neither Khoi nor Dai submit to the usual government channels for approval. Albums are circulated unofficially, primarily via the internet, while their concerts are technically private shows.
Under the Vietnamese penal code, all three are vulnerable to prosecution under broad provisions criminalising "propagating" against the state and "abusing democratic freedoms". The penalties can carry up to 20 years in prison.
Ly, who is potentially at risk of being deported to France (although he has thus far avoided the same censure as Khoi and Dai), maintains a flippant attitude toward police action, gently taunting officials who stop by the studio.
"I said directly to a police general: `If I say `fuck Ho Chi Minh', what can you do to me?'" he recalled, adding that the officer smiled nervously and left. "To me, Ho Chi Minh and I, before the law, are the same. No laws to prevent that."
The studio, which Ly supports on his own largely through royalties from his Lang Toi ballet, has thus far only produced Dai and Khoi. While he said he would like to take on more artists, he has struggled to find any that fit his criteria.
The protesters, we have our own courage, but it would be faster if the artists join the fight
"In Vietnam nowadays there are no artists," he said, adding that a combination of fear and complacency toward the regime had killed creative spirit in Vietnam.
Dai calls those singers who go through official channels "show dogs" and "prostitutes" of the state. "I'm afraid that artists lose their humanity only for money, for making a living only," he said.
"The fault is not only the communism, the fault now also belongs to the new artists," he added.
Khoi, who spent a decade in the officially sanctioned mainstream pop music scene, said that while Vietnamese musicians increasingly challenge social norms around gender and sexuality, they won't cross the line into criticism of the state.
"All of us need to change," she said. "It's quite slowly changing now, but it must change."
While both Dai and Khoi have thus far avoided prosecution, the Vietnamese state considers them "reactionaries", a term that carries connotations of socially deviant anarchists propped up by foreign interests bent on returning Vietnam to the chaos of the 1960s.
"[The government] follows the policy of monopoly," said Nguyen Quang A, an economist who formerly served on the board at VPBank before becoming a dissident. "If anybody among the rank and file, if they have a different opinion, they consider them as hostile forces."
In Dai's case, it took decades of state≠ sanctioned composition before finally releasing Thang Moi 1 in 2013.
While fighting the Americans and South Vietnamese – he took part in both the 1968 Battle of Hue and the final push into Saigon in 1975 – he was able to listen to southern radio stations broadcasting the tunes of Trinh Coung Son, an anti-war musician whose lyrics were a thorn in the sides of Hanoi and Saigon alike.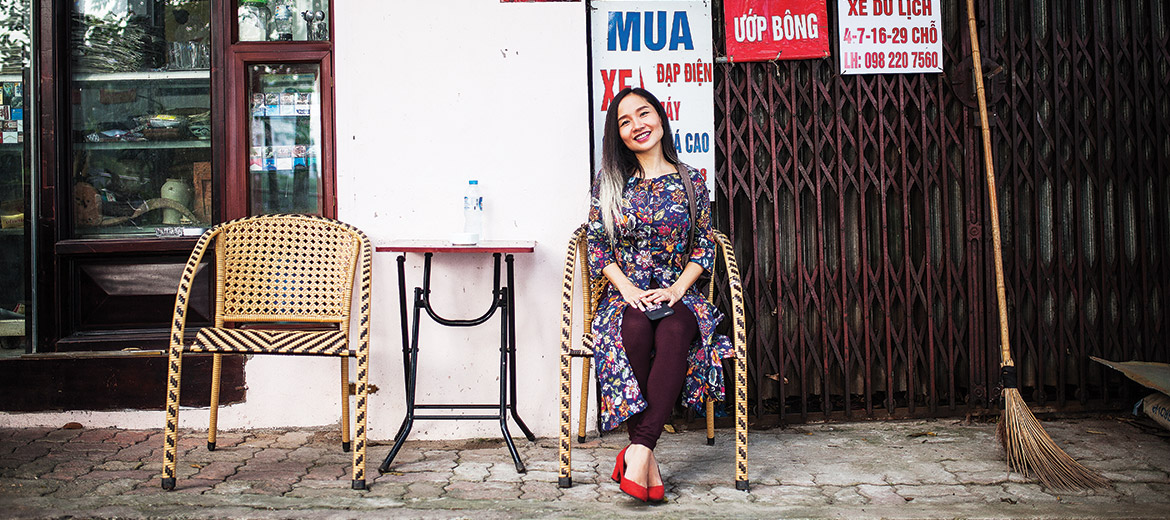 "It made me miss my family and homeland, there was much emotion in my mind, and I hated the war and wanted to leave the army," said Dai.
Although he had resented the communist regime since his war days, Dai said he "kept the skin on his bones" – pushing the limits without exposing himself.
Khoi, who won the state-owned Vietnam Television's Album of the Year Award in 2010, first challenged the state ahead of the 2016 election. She attempted to run as an independent candidate, which is technically allowed under Vietnamese law but in practice reserved for friends of the communist party. Her petition to run was quashed and she suddenly vanished from Vietnamese media.
"We always have had artists and musicians who want to express themselves, and the government silenced them, but we didn't know [their stories]," she speculated. The internet, she noted, was for the first time allowing dissident artists to continue reaching their audience despite official disapproval.
Quang A said the dissident movement would like to embrace a subversive music scene, although he added it needs to grow considerably. "There's been an increase in the past few years but not numerous enough," he said, noting that such energy could be used to inspire a modern protest movement.
Nguyen Chi Tuyen, the dissident blogger, said more dissident music would hasten its success.
"The protesters, we have our own courage, but it would be faster if the artists join the fight," he said.