Research analyst, BNI Securities, casts his eye over the region's property sector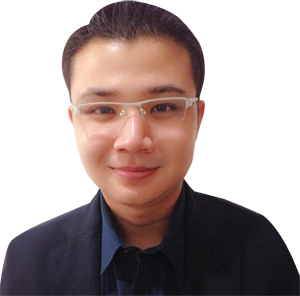 The region's property market is looking healthy. What is your forecast for Southeast Asia's property market over the coming decade?
Real estate is still growing and gaining momentum through the soft landing of global economic turbulence. Excess liquidity has shifted to Southeast Asia, which is offering better investment yield, especially in the housing sector.
Several keys, such as domestic consumption, strong GDP growth, urbanisation and low mortgage rates, have become base considerations in our belief that the current growth for global real estate is in Asean. However, short-term threats remain in the form of minimum wage increases and local elections in several Asean countries. Imprecise policy decisions on minimum wages and election processes will drive the rising uncertainty about regulations and policies, which may harm the growth of the real estate industry in the region.
The region's largest economies have spearheaded the Southeast Asian property market in the past. In  which countries do you see the most potential for future growth?
Indonesia and Singapore are the top line of our choice, with Indonesia's booming middle class expected to grow from 36% in 2012 to 58% in 2020, with low key interest rates (5.75%) and high growth in income per capita (more than $3,250 in 2012) stimulating the middle class to buy their home, thus boosting new home sales by 15-20% annually.
As one of the world's financial hubs, Singapore offers the highest liquidity in Asean's housing markets as well as the most expensive rental rate among the bloc's countries. Supported by political and economic stability – although it still faces classic problems such as high inflation fluctuation – Singapore will remain one of the top destinations for global real estate investors.
Unused market stock is a real concern in other parts of the world. To what extent is the formation of property bubbles a concern in the region's markets?
Although Asean real estate prices have surged significantly in the last decade, we still believe they have not yet overheated. The most important indicators, such as strong buying power and low mortgage penetration, will lead sustainable and more convenient growth for Asean real estate sectors.
Our main current concern is in infrastructure development. If countries can't unlock the bottleneck in their infrastructure development, we estimate that the increase of property value in those countries would slow down in the next two years. Singapore also faces diminishing high rise building yields caused by oversupply.