Australian Kay Danes suffered unlawful imprisonment and torture in Laos at the hands of communist officials back in 2000, but came out of the ordeal with a message for the world. Now, she has been honoured with the prestigious Medal of the Order of Australia for her social justice and human rights work
By Jemma Galvin
How do you feel about receiving the Medal of the Order of Australia (OAM)?
I feel very humbled to be acknowledged in this way by the Australian people. It is an incredible honour. The award is the most prestigious means of recognising outstanding members of the community in Australia. The Queen of England established itand it is an honour not bestowed lightly, nor can it be awarded to anyone who has a criminal conviction, even those pardoned. The fact that I have been awarded an OAM speaks volumes. It not only restores my dignity and reputation, it renews my commitment to continuing to strengthen human rights throughout the world as imperative to civil societies.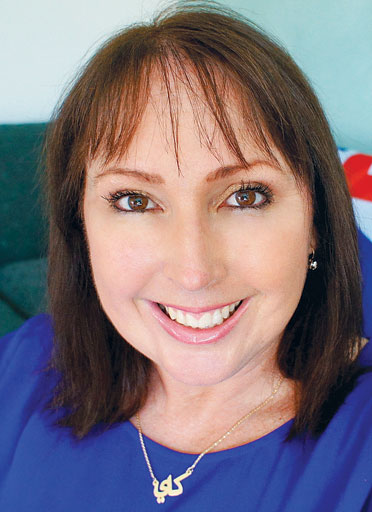 What was the most terrifying part of your ordeal behind bars in Laos?
Watching my husband being tortured and not knowing if he would survive; being separated from my three children; and witnessing the torture of fellow prisoners every day. I can still hear their screams. Then there's saying goodbye to a child who is to be executed for simply wanting democracy. How could anyone say
this is humane?
How did being tortured affect your outlook on life and humanity?
I was literally sickened by what I saw, particularly the persecution of Hmong who were subjected to the worst treatment. The military moves them from camp to camp every four years or so, to keep their whereabouts a secret. Many are trucked under canopies to the northern camps. Authorities say they don't kill people, but when you don't allow families to bring in food and medicine, then how is a human meant to endure? I saw how cruel some Laotians can be, but they don't represent the majority. Freedom for me now comes with a responsibility to act and to question Laos' continued denial of human rights violations and torture.
What is your opinion on the disappearance of Sombath Somphone? 
Laos is run by an authoritarian communist government that opposes any idea of innovative leadership. Sombath encouraged freethinking and for the youth to be "drivers of change and transformation". He said this in a public address to the Asia-Europe People's Forum just two months before his disappearance; less than this would have seen him arrested. If he has survived, I personally believe he may be in the most secretive political prison in Laos that is reserved for the most dangerous political activists. The prison is not far from the famous Vieng Xai Caves of Sam Neua. Years ago, I provided a map of the prison to the CIA so that they would know where to start looking for other Hmong who had vanished. The Laos government denied their arrest, despite confirmation from reliable sources.  It is possible that Sombath is still alive. Political prisoners have been known to turn up in Thailand and elsewhere.
What are the most worrying human rights abuses that are occurring in the world today?
The atrocities committed against women and children are particularly abhorrent. It is most worrying that these abuses continue in countries such as Laos, and no one pays any mind to it because it doesn't rate highly on the world's political radar. In Laos, anyone who speaks out against corruption can disappear. The great super powers do nothing and continue to give billions of dollars in foreign aid to the regime.