The Cambodia China Business Forum and Financial Development Forum has Chinese investors flocking to Phnom Penh for a stake in Cambodia's developing economy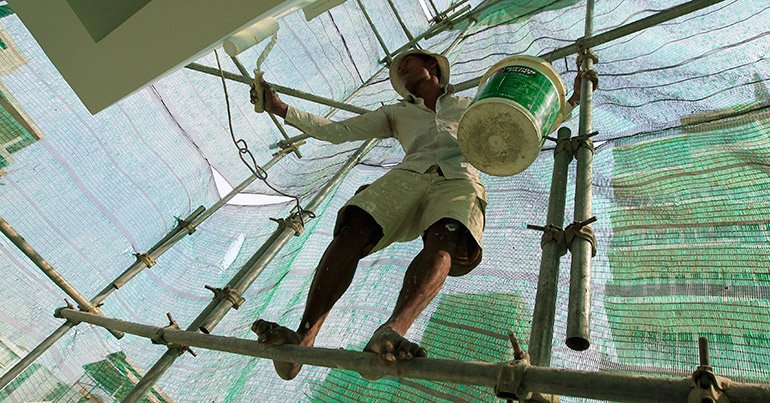 The Cambodia China Business Forum and Financial Development Forum – a day-long conference bringing together investors from China and Cambodia – is being held today at the Garden City Hotel in Phnom Penh.
The forum, which saw speech by Cambodian Prime Minister Hun Sen, has been organised by the China Minsheng Investment Group (CMIG) and the Ly Yong Phat Group (LYP Group), a Cambodian investment firm.
According to a press release issued for the forum, the event was conceived following a meeting between Prime Minister Hun Sen and CMIG chairman Dong Wenbiao in Phnom Penh in September.
CMIG is a joint establishment of 59 private enterprises founded in Shanghai and focused on integrating finance with industries such as construction, new energy and aviation.
The LYP Group is expected to ink a $1.5 billion deal during the forum today to develop the Cambodia-Chinese Friendship City, a subdivision of a 2,000-hectare satellite city the group is building north of the capital, according to the Phnom Penh Post newspaper. The project is expected to include logistics centres, a convention centre, schools and other buildings.
Masahito Ambashi, an economist at the Economic Research Institute for Asean and East Asia, said that Chinese companies find Cambodia an attractive destination for investment due to the emerging economy's low wage levels.
"[T]he wage level of China is now rapidly increasing as its economy develops," he said. "Labour-intensive industries, such as the apparel industry, do not pay for production in China. On the other hand, Cambodia is a developing country in Asean and its wage level is relatively low compared to China. So Chinese investors find attractiveness of investing in labour-intensive industries in Cambodia and exporting their products to other regions."
In October, Chinese President Xi Jinping visited Cambodia and signed dozens of economic agreements between the two countries. According to Reuters, 31 agreements, including soft loan deals of approximately $237m, were signed during the visit. The Chinese premier also pledged to push for Chinese investment in Cambodian infrastructure and cancelled roughly $89m in Cambodian debt.