The Vietnamese dissident blogger known as Mother Mushroom has been released from prison and is being sent to the US. She had previously been sentenced to 10 years in prison for anti-state activities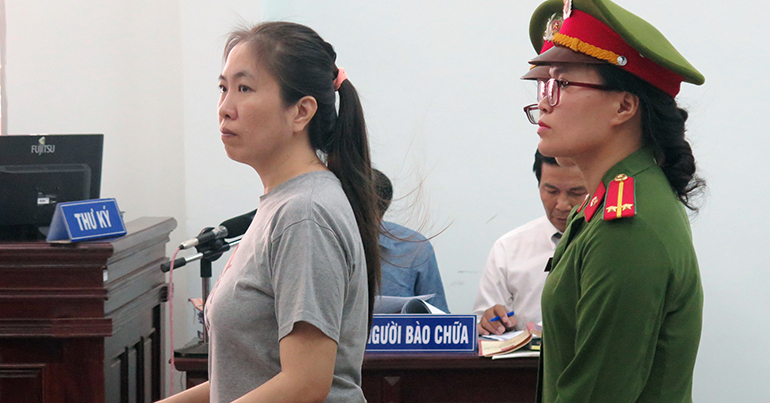 Nguyen Ngoc Nhu Quynh, known commonly as Mother Mushroom, will meet her children and mother who are waiting for her in the US, according to the AFP. Officials did not give a reason for her release, though it comes while US Defense Secretary Jim Mattis is on a visit to the country, leading to speculation that the move was a good-will gesture.
Quynh is a blogger of environmental and social issues who was jailed in June 2017 on the charge of conducting propaganda against the state. Her involvement with the protests against the Taiwanese Formosa Ha Tinh Steel plant, which was tied to a massive fish die-off in 2016, especially angered the Vietnamese authorities.
She developed the pen name Mother Mushroom because of her daughter's nickname "Nam" (mushroom). She began her popular blog in 2006 after visiting a hospital and seeing many desperate patients waiting for care, but being refused because they did not have the money to bribe hospital officials.
Quynh was first arrested in 2009 for blogging about land confiscations for a Chinese-backed bauxite mine, and was released nine days later after promising to close her blog.
She was arrested again on 10 October 2016 after trying to visit an imprisoned political activist in the central Vietnamese province of Khanh Hoa under Article 88 of the Penal Code, which prohibits conducting propaganda against the state.
"Article 88 effectively makes it a crime for any Vietnamese citizen to enjoy the fundamental freedom to express an opinion, to discuss or to question the government and its policies," said Zeid Ra'ad al Hussein, the UN High Commissioner for Human Rights at the time.
"The overly broad, ill-defined scope of this law makes it all too easy to quash any kind of dissenting views and to arbitrarily detain individuals who dare to criticise government policies," he added.
[manual_related_posts]
Her arrest drew international ire for the lengthy sentence, especially from the US and the European Union. Before being handed a decade in prison, she had already spent nine months in pre-trial detention. While in jail she reportedly held multiple hunger strikes, the most recent held in protest of being kept in a cell with a "hostile and threatening cellmate," AFP reported her mother as saying.
In March 2017 she was award the International Women of Courage Award by US First Lady Melania Trump. She was also named civil rights defender of the year in 2015 by Civil Rights Defenders, an advocacy group based in Stockholm.