When Argentina's Brian Ferreira spotted the goalkeeper slightly out of position and executed a perfectly weighted chip from the halfway line, he not only provided one of the highlights of the Under-17 World Cup in 2011, he announced himself as a player to watch in the coming years.
So when he signed for a football club in Malaysia in January, it got people talking. But this time they weren't discussing his talents; they were discussing his paperwork. Ferreira had somehow come to be a citizen of Iraq.
A wave of passport fraud is sweeping through Asian football at present, and the game's regional governing body, the Asian Football Confederation (AFC), is struggling to investigate the dozens of players from the footballing hotbed of South America suddenly acquiring Asian passports and relocating their talent to the region.
While Ferreira's bona fides have been assessed as legitimate by the local embassy, it's a different story elsewhere in Southeast Asia, where the epicentre of the problem is Timor-Leste. Since 2011, Brazilian after Brazilian has been plucked from relative obscurity in their homeland, given a passport and fake documents claiming a bloodline to the country, and handed a spot on the national team.
It worked on the pitch, delivering Timor-Leste its first wins in international football – including a 5-1 drubbing of Cambodia – and securing them passage to round two of the Asian qualifiers for the next World Cup. Off the pitch, however, it has been a spectacular own goal. In January, the AFC announced that Timor-Leste would be suspended from the next Asian Cup, amongst other penalties. With Fifa, football's worldwide governing body, likely to expel the team from the next World Cup too, Timor-Leste could be exiled from international football until well into the next decade.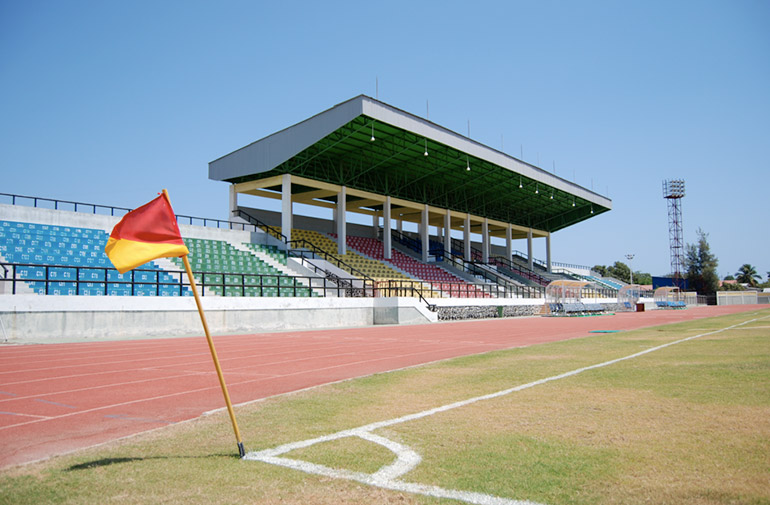 "Being kicked out is not a good price for the country to pay for the fault of individuals in Timor-Leste, who used the name of football for their personal gain and self-interest," said Egas Alves, a Timorese football activist associated with protest group Amantes. "However, it is worth it in order to bring to the surface all the activities that were conducted.
"Sport can portray our image to the world, but behaviour like this damages our credibility," he added.
The problem was already something of an international scandal when confined to Timor-Leste, but in recent years it has spread from a solitary national team to numerous club sides – those who play week-in, week-out in national leagues across Southeast Asia.
Club teams in the region are generally subject to 'foreign player' quotas and restricted from signing more than a handful of players from other countries. In Malaysia, for example, clubs are allowed to sign three foreigners, while in Thailand they are allowed four. AFC rules, however, do allow for one additional spot to be filled by a 'plus-one' player from another Asian nation. This means a highly skilled South American who holds an Asian passport is a particularly valuable commodity.
And while Timor-Leste's Brazilian recruits were among the first to exploit this opportunity, others have since taken up the idea. Working with Interpol, the AFC recently suspended a Brazilian forward named Wanderley, who was using a fake Indonesian passport to play in the United Arab Emirates. At a rival club, a Brazilian midfielder was accused of using a doctored passport lost by an elderly Uzbekistani woman in Russia.
Such examples have led to inevitable questions over a number of South Americans using Syrian passports to qualify as a so-called 'plus-one' player in Southeast Asia. Numerous Syrian-Brazilians can be found in Thailand's top league. Rafael Coelho, a striker from Florianopolis, registered with Chiangrai United this way. Rival club Suphanburi has two on its books: Gilson Santos and Marcelo Xavier.
Thailand has also been a popular destination for Brazilians carrying new East Timorese passports. These include Celio Santos, a talented defender who never turned out for the Timor-Leste national side but has found a home in Asian club football. He signed for Thailand's reigning league champions Muang Thong United in February. None of the Thai clubs mentioned here responded to requests for comment.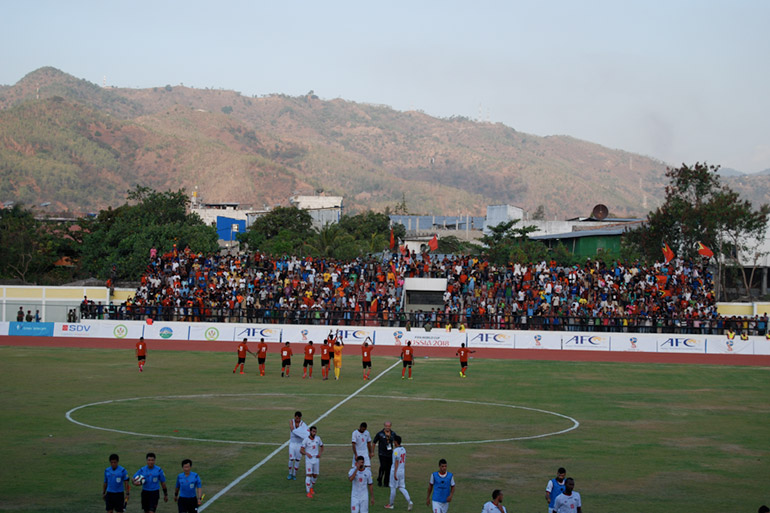 "[The 'plus-one' rule lets teams] bring in quality foreigners that the local players can learn from," said Bruce Djite, an Australian striker signed to Korea's Suwon FC, and a former executive member of the Australian players' union. "If people are somehow taking advantage of this system, then there's no doubt this sort of behaviour should be severely punished."
"We don't want to stop good players coming to our leagues to play," added Benjamin Tan, the Singaporean deputy CEO of the Thai premier league. "But we also have to be careful about what kinds of players we are bringing in, what kinds of documents they have, before signing them for a club or registering them for a league."
"If a team has been winning for half the season and then you realise that, oh, this foreign player has documents that somebody can prove are fake, that would bring not only the club but also the league's credibility down. We really have to put in place good league administration across Southeast Asia," he added.
While plenty of questions have been asked about the AFC's unwillingness to snuff this problem out in its early stages, it is also true that, unlike police, football authorities only have limited powers at their disposal, said Carl Ungerer, an expert in international security from the Geneva Centre for Security Policy.
"It's almost impossible [for them] to determine the veracity or the legitimacy of a document," Ungerer said. "Through certain channels they may be able to determine whether a document is false or not. But that would be a long and very convoluted process."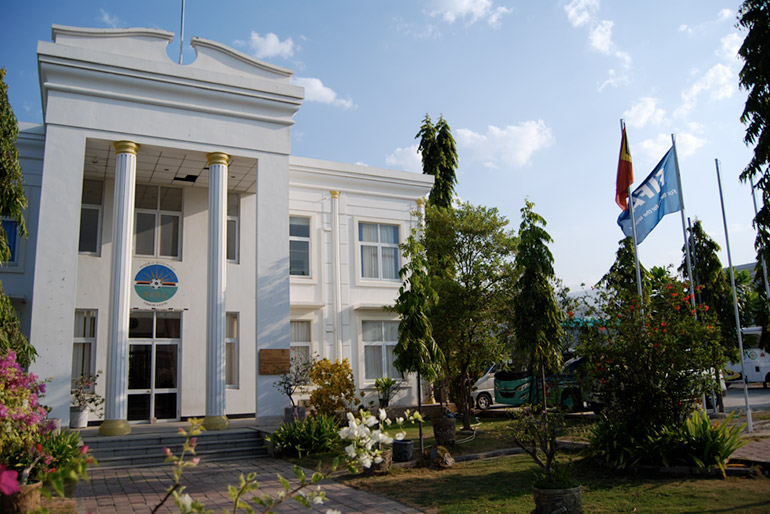 While keen to point out that he could no longer speak on behalf of the AFC, Tan did venture that "I believe the AFC are more vigilant now… When things like this [the Timor-Leste scandal] happen, it gives a good wake-up call to the leagues."
Ungerer says there are two ways players may be accessing fake documents: through corruption or fraud. The first is usually via officials – someone within the government or bureaucracy who has the means and access to create them. This leads to an almost impossible situation for the AFC and local governing bodies: when a country's government itself says a player's identity is legitimate, there are few other avenues to pursue.
According to Tan, "ultimately the onus and the responsibility for documents are on the clubs themselves". To demonstrate that such checks fall on the clubs he cited the example of suspensions. Occasionally, even in the world's most prestigious leagues, something will slip through the cracks and a club ends up fielding a player who is ineligible for one reason or another.
"It's up to the club to check and be responsible. If a player plays a game and then you find out he received a ban for [accruing] yellow cards, or is ineligible because he is cup tied [having already played for a different club in the same competition], the onus is on the club to check the eligibility of their players," Tan said.
In the case of Timor-Leste, the investigation was propelled when embassy staff confirmed that at least nine players' passports were 'null and void'. The AFC had previously been able to get several players to confess to what was going on, though suspicion still surrounds the documents of about another dozen Timorese-Brazilians.
If football leagues are also… using these networks for identity documents, then they could be swimming in the same pond as terrorist networks"
The other method of accessing documents is, perhaps, even more worrying: criminal and terrorist networks specialising in identity fraud. "We go back to the 9/11 attackers, and most of those were flying on false identity documents. Much of that was facilitated through places like Thailand and Malaysia and, in some cases, the Philippines," explained Ungerer. "If football leagues are also on the periphery of that and using these networks for identity documents, then they could be swimming in the same pond as terrorist networks and could be at real risk of being caught up in some of those things."
Theoretically, that could leave any player, club or league involved in passport scams at the whim of such networks, making them vulnerable to blackmail. Whilst Ungerer knocked back suggestions of links to match fixing, the cost of a fake passport – between $5,000 and $10,000 – is the average price many players will take for a fix, according to an AFC source who wished to remain anonymous.
There is even concern that terrorists have begun using match fixing to finance their operations. "Terror cells are using sports like any other channels to collect money," Laurent Vidal, a professor at the Sorbonne-ICSS Research Programme on Ethics and Sports Integrity, told Singapore's the New Paper in November. "Today, it's much easier to fix a match than to develop drug businesses. If it's not stopped, it's a big threat."
A spokesperson for the AFC said in an email that "we don't have anything specific to say on the point about acquiring fake IDs through criminal syndicates", adding that clubs are required to submit documents verifying the citizenship of any player participating as a 'plus-one'.
Yet many feel that this is not enough. "Until there is proper due diligence conducted at each and every level of football, then this type of manipulation will continue to exist," says Mike Pride, a sports fraud investigator formerly with Fifa.
In a region that has struggled in terms of credibility for its domestic leagues for decades, even having question marks over the eligibility of players could be enough to ensure that local fans continue watching well-marketed overseas competitors such as the British Premier League and Spain's La Liga, robbing local clubs of much-needed support and income.
"It's not even just this passport issue – there are issues like refereeing standards, poor match atmosphere… I think it doesn't only boil down to the documentation that affects the credibility, but also the overall experience," said Tan. "These are things that deter fans from coming."