The Philippines' economy has been outperforming its regional neighbours in recent years and could remain a star player despite some pressing issues
Right now, it is all about the letter 'P' – that is, in terms of being one of the brighter spots in the world economy. The economies of Peru, Paraguay, Poland and the Philippines are the ones to focus on, according to a commentary released last month by the Official Monetary and Financial Institutions Forum (OMFIF), an independent research and advisory group.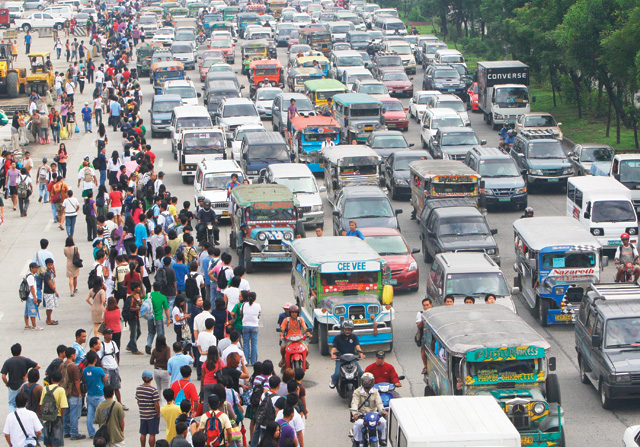 All of the countries in this group are, the OMFIF noted, "registering annual growth rates comfortably above 3%; they benefit from growing populations, especially of the middle class; they have weathered softer commodity prices relatively well; they have introduced beneficial programmes to improve the workings of product and labour markets; and they are implementing generally sensible monetary and fiscal policies".
In the case of the Philippines, the World Bank estimates the country's annual GDP growth rates will stand at 5.8% this year, 6.4% next year and 6.3% in 2017. What is more, during the second quarter of this year, the Philippines defied a regional economic slowdown to record 5.6% growth.
"Growth was accompanied by modest inflation, improved fiscal performance, strong external balances and a sound banking sector," said Sona Shrestha, principal economist at the Asian Development Bank's (ADB's) Philippines country office. "These factors have helped build the economy's resilience amid a difficult and volatile external environment."
The aforementioned middle class has done much to keep the Philippines' economy buoyant, according to Luis A. Limlingan, head of business development at Regina Capital Development, an investment services company based in Makati, Manila's CBD. Their thirst for consumption is a strong base that fuels local expansion, and unemployment has remained stable while incomes are growing, he said.
With a great number of Filipinos working abroad the remittances they send back to their families also play an important part in their homeland's economy. In 2014, this represented 10% of GDP, according to the World Bank. The Philippine Central Bank calculated a total of $2.1 billion in incoming remittances last year.
But, as Limlingan points out, employment opportunities abound at home, not least in the Business Process Outsourcing (BPO) sector, which provides third-party services for companies, such as call centres for complaints. He estimates BPO will bring $25 billion in revenue in 2016. Furthermore, the tourism market is far from saturated and the country's credit rating is holding up as investment grade: Moody's Investors Service gave the Philippines a Baa2 government bond level last month. Essentially, all of this means the country is ripe for further economic expansion.
Nevertheless, with the ADB estimating that in 2014 the 25-54 age bracket comprised about two-thirds of the country's labour force, Shrestha believes that "more and better jobs are needed, with three million people still jobless, half of them youth".
The economy will need to diversify further, not just relying on remittances and growth in the BPO and tourism sectors, if the jobless youth are to find work. Manufacturing only accounts for a small share of GDP (20% in 2014) and employment (8% of total jobs). "A stronger industrial base, particularly manufacturing, could generate more and better jobs, and manufacturing linked to agriculture would enable the poor in rural areas to rise out of poverty," Shrestha said.
Another area that needs attention is the country's creaking infrastructure. The 2015-2016 Global Competitiveness Report by the World Economic Forum placed the Philippines at 47th out of 140 countries, the latest result in its steady climb up the rankings since 2010. However, the country ranked low, at 106th, in terms of quality of infrastructure.
Underlining this, Manila has just been awarded the dubious distinction of having the worst traffic in the world in a survey conducted by Waze, a traffic and navigation app. In September, Arsenio Balisacan, the country's socioeconomic planning secretary, estimated the capital's titanic traffic snarls cost the country's economy $64m a day, an estimate he said was probably conservative. Although a mass-transit system, the Mega Manila Subway Line, is being mooted, studies are still being carried out and a masterplan does not yet exist despite the city's reputation of having roads more akin to car parks.
The country's main airport, situated in Manila, desperately needs attention too. Early this year, it was announced that a $10 billion expansion project would not be put out to tender until after President Benigno Aquino III leaves office next year. In the meantime, airlines will have to make do with just two runways for the 500 daily international and domestic flights arriving and departing there. In fact, much needs to be done to improve transport across the country – an archipelago of more than 7,000 islands – in areas including roads and ports. Electricity distribution also lags behind and, when allied with the transport situation, these problems have "an important impact on connectivity, trade and investments generally", said Shrestha.
Despite a goal of spending 5% of GDP on infrastructure each year, as well as a host of much-touted public-private partnership (PPP) projects, progress is still slow. There are currently ten officially approved PPP schemes and more than 40 others under consideration.
"Corruption is one of the main threats to the Philippine economy, and this is tied to the slowdown in the rollout of projects," Limlingan said. "The country is always marred by scandal and controversy. A perceived weak administration may lower confidence both locally and internationally… In order to accelerate growth we need proper planning."
There are other threats. Mostly, however, they come from forces outside the government's control, such as the weather.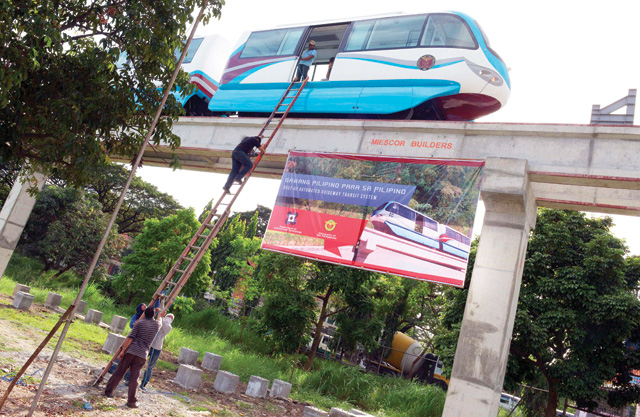 It looks likely that this year's El Niño – warmer than average sea temperatures in the Pacific – will cause devastating weather events similar to those in 1997. That year, the Philippines suffered droughts and strong typhoons that delivered heavy rainfall, causing significant damage to the agricultural sector. A severe El Niño this year would certainly have an impact on prices of food, water and electricity, as well as hurting rural incomes.
Also on the horizon is the country's presidential election next year. While it is unlikely, given past form, that there will be no election-related violence, it seems doubtful that there will be a level of unrest that would put off investors. Keeping the economy on track during an orderly transition will be vital, and in order that those essential infrastructure projects reach fruition, public funds need to be made available alongside reforms of the PPP system, Shrestha said. As well as this, reform is needed to enhance competition and reduce the cost of doing business.
Another potential threat that the Philippines seems well placed to resist is China's economic slowdown. In fact, at the end of September, Standard and Poor's said the country was the least likely emerging economy to be affected by China's downturn and an impending rise in US interest rates. Shrestha adds that these situations are likely to be mitigated by strong domestic demand.
Looking even further ahead, the Philippines has been invited to the next round of talks in the Trans-Pacific Partnership (TPP), a grouping currently consisting of 12 Pacific rim countries that aims to loosen trade barriers and set common standards.
"We really want to participate in it," Aquino said last month, according to Channel News Asia. "Joining the TPP does make very good sense to us, especially because of those who are already in it, whom we find ourselves in very close alliances with on so many different fronts."
Keep reading:
"History is how you read it" – The 'sacred' story of the Philippines' former strongman Ferdinand Marcos, as told through a bizarre museum in his home province, where he is still adored