Camilla Hewitson, director of the Affordable Art Fair Singapore, tells us what excites her about the fair and gives some top tips for buying art

What's new at the Affordable Art Fair (AAF) Singapore this year?
As always, we strive to bring new programming for each fair to keep it fresh, while bringing some of our most popular programmes back, but with new content. This November we will offer different art talks and workshops such as Hindu Iconography in Modern Art, Why Buy Emerging Artists' Work? and The Art of Looking: A Guide on how to appreciate Art, just to name a few.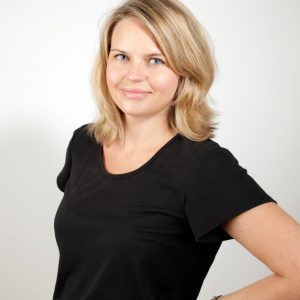 Our charity partner for this year, Woodbridge Hospital Charity Fund [a mental health charity] will offer an art talk on art therapy as well as a hands-on art coaster-making activity, with the proceeds going to the charity.
Official resident culinary artist, Janice Wong, twice named Asia's Best Pastry Chef is teaming up with our headline sponsor, DBS Bank, to curate the DBS Treasures Artspace with her chocolate artwork.
Artistic collective Band of Doodlers, will be on site, visually mapping our education workshops and talks as they happen and our Children's Art Studio will offer a range of free fun-filled workshops, such as printmaking, painting, charcoal and drawing, for children aged four and up, hosted by Little Artists Art Studio.
Wine and coffee painting workshops will be held by Canvass, and Common Man Coffee Roasters will offer interactive Cupping Sessions and serve great coffee!
Returning programmes include the Young Talent Programme, in partnership with ION Art, which will feature the works from this year's winners and the Under $1000 Wall, which offers artworks under $1000, all presented conveniently, in one specially-curated exhibit.
Which contributors are you most excited about this year?
We are excited to see some of our returning galleries bringing in fresh artworks and working with new artists as well as welcoming new galleries to the fair. There will be some interesting and thought-provoking installation projects as well, which we are very enthusiastic about, such as light art creation Up and Away! by Arup, inspired by a familiar childhood fantasy that many of us may identify with – one of flying free!
Also, Nandita Mukand's "They Are of the Earth" in an organic sculpture which depicts nature and its processes as unresting, but at the same time, unhurried. And, we are pleased to welcome Nicola Anthony back with an installation piece which uses people's words and secrets to make them the subject of her drawings in her internationally featured "The Word Collection Project".
What sets AAF apart from other art fairs in the region?
AAF occupies a very unique place in the market: by taking the mystery out of the world of art for its visitors in a fun and accessible way. The fair is a pioneer in Singapore and the region in educating people to become passionate about art and inspiring visitors to feel empowered to view and buy from a diverse variety of art – all within a pressure-free environment.
When you visit our fair, you see that everything is built around that mission. From the art talks and interactive workshops to the affordable art through to the non-intimidating atmosphere, the fair is a platform for helping to shape the arts community from the ground up, via education and grass roots level efforts.
How do you think AAF has changed the way people view buying art in Southeast Asia?
AAF has taken the mystery and intimidation out of viewing and acquiring art. More people are inspired about art through visiting our fair's educational programmes, and participating in our hands-on activities. This has made them realise that art is available for everyone to enjoy. By creating a new generation of collectors and making art accessible to more people, the fair is playing an essential role in developing the art market in Singapore.
Who buys art at the fairs?
The fair attracts both seasoned collectors and new art buyers; 60% of the visitors are first-time visitors and approximately 30% of visitors have never bought an original work of art before. 60% of the visitors are local Singaporeans and 40% are expatriates.
Our buyers are from all walks of life, cultural backgrounds and socio-economic circumstances, this includes Southeast Asian buyers. Our fair sees new visitors and returning visitors every fair who are professionals which work in all industries, students who are passionate about art, and retirees who enjoy art, just to name a few.
Tell me about the process of a gallery signing up to the AAF. What criteria do you have?
Any gallery who wants to exhibit contemporary art (art made by living artists), with a minimum of three artists on a stand, is welcome to apply for the AAF. Applications are submitted with a portfolio of artist images for review by the fair committee. The AAF asks that no one artist is shown on more than two stands to encourage more artists to be shown at the fair and also to ensure diversity for our visitors.
Do you buy art yourself? Is there any particular genre or artist that interests you?
I recently bought a Jacky Tsai skull print from Eyestorm., who is a young Chinese artist living in London. Tsai is perhaps best known as the creator behind British fashion designer Alexander McQueen's iconic floral skull. I have bought a number of prints and photography over the years as I found it an accessible way to afford to start my collection.
I love landscapes and have many at home. I did purchase an oil and mixed media on aluminium seascape by artist Stiliana Alexieva from Quantum Gallery, which when lit up at night in our living room, is a landscape I can lose myself in.
With so many works on show it must be quite a job making sure nothing gets damaged. How do you ensure everything is kept in good condition? Is that AAF's responsibility or the galleries'?
The galleries are responsible for insuring their artwork of course and the fair works closely with all our suppliers, venue and logistic partners to ensure that it is a safe and secure environment in which to exhibit such a large scale event containing over 650 artists works! It is a production-heavy exercise but we love working with so many different people to ensure that we produce a highly enjoyable and interactive art fair where people can see so much contemporary art under one roof.
***
 AAF's top tips for buying art

Know your taste: Art is a love affair. Ask yourself what you really love and what speaks to you. What pieces do you connect to? What do you see which you can see yourself living with for long time?
Do your research: Browse through our fair preview on the website and check out the exhibitor list online in advance of the fair to discover which galleries have the type of pieces you're looking for. That way you can concentrate your search when you arrive at the fair.
Grab a guide: When you arrive at the fair, pick up a fair catalogue. Go through it to get to an idea of the layout of the fair and as you walk around, make notes on the galleries and pieces you like, including info such as the name of the gallery, its stand number, the artist's name and price. Use your smartphone to take pictures and take the gallery's card and any brochures they may have.
Bring the children: You can drop them off at the children's art studio. This will keep them occupied while you peruse the fair and artwork on offer without any distractions. Plus they will have so much fun, they will beg you to come back again, all the while learning new things about art and encouraging them to be creative.
Set a budget: Decide how much you'd like to spend – all the art on offer is labeled with prices between $100 and $10,000, so it couldn't be easier to find something to suit your wallet. Also, visit the Under $1000 Wall if your budget is under that amount.
Attend an art talk: This will give you more insight into the types of works you may prefer, such Spanish Realism or Hindu iconography. The fair offers talks on prints and photography as well, if that is your preference. After attending these talks, you tend to view the pieces in a different way, making your decision even more exciting and affirming.
Ask questions: If you spot something you like the look of and want to know more, don't be afraid to ask the gallerist. The best way to find out more about an artist or a specific work is to speak to the gallerist about them. You will find them an exceedingly knowledgeable bunch and more than happy to impart their wisdom.