No one thought it was going to be civil. The Philippines' five leading presidential candidates took to the stage in February for a televised debate ahead of the 9 May vote, and what followed was two hours of invective and mudslinging, supplemented by occasional mentions of policy.
Miriam Santiago, who is popular with students for her anti-corruption campaigning, began proceedings by rhetorically asking why so many Filipinos are poor. "Because everybody wants the money of the government in his own pocket," she answered.
Rodrigo Duterte agreed with her and claimed that if he became president he would rid the country of criminality, drugs and corruption within six months. The mayor of Davao, a city on the southern island of Mindanao, has a firebrand reputation and said later in the debate that "as long as I do it in accordance with the law, I will continue to kill criminals… If I become president, it will be bloody."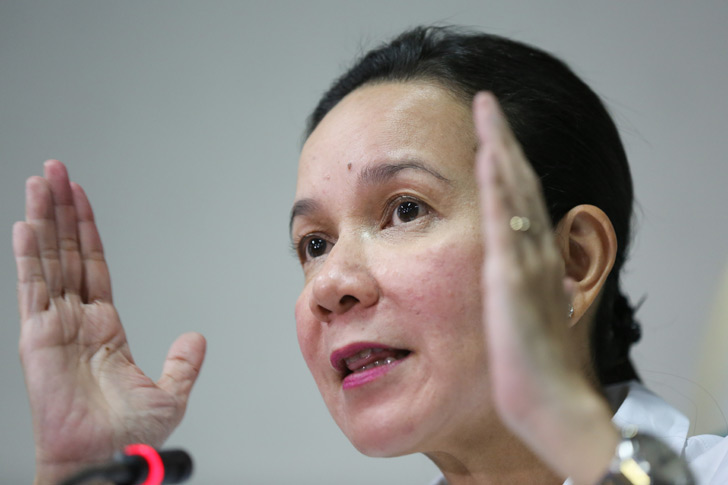 Meanwhile, Grace Poe, a political newcomer, is positioning herself as the antithesis to Duterte – someone who will rule with a heart rather than an iron fist, and she brushed aside accusations that she lacks the necessary experience to take up residence at Malacañang Palace, the riverside residence of the president of the Philippines.
Jejomar Binay continued the narrative that positions him as a populist guardian of the poor that saw him succeed in 2010's vice-presidential election (vice-presidents are elected separately in the Philippines). He repeated his track record of reducing poverty in Makati city, the business district of Metro Manila, where he had been the de facto mayor for almost 25 years. However, all candidates chastised Binay over the numerous corruption scandals that have befallen him and his family.
Meanwhile, Manuel Roxas II spoke of his own corruption-free reputation and, as the ruling party's candidate, backed by the outgoing president, pitched himself as the trustworthy option.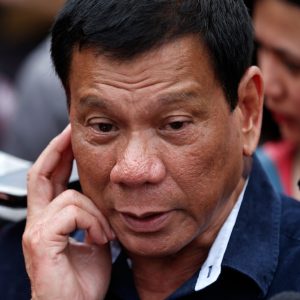 "I think we have a good mix of characters and personalities," said Jan Robert R. Go, assistant professor in the department of political science at the University of the Philippines Diliman, "but candidates still lack clear, written platforms of government and still rely on motherhood statements, which are just the traditional way of doing things. However, optimism is high."
When Filipino voters turn out next month to elect their president, they will be tasked with choosing between several competing ideas. The first will be whether the outgoing president's policies should be continued or not. Taking office in 2010, Benigno Aquino III initiated a campaign known as daang matuwid (straight path), aimed at ending corruption, improving governance and transparency, and ending poverty through the expansion of social services. Roxas has pledged to continue this direction.
However, Aries Arugay, an assistant professor in the department of political science at the University of the Philippines Diliman, describes Roxas as living in
a "bubble" if he thinks he can simply continue along the daang matuwid. "It's been a failure. All you have to do is live here, anywhere except the rich parts of Metro Manila, to see that," he said.
Whether Filipino voters want to stick or twist is somewhat embodied in the candidates themselves. Roxas and Binay are seasoned politicians, the 'establishment' names, but the likes of Poe and, to a lesser extent, Duterte are untested at the national level.
According to Go, the electorate is expecting "significant changes after this election", and the myriad opinion polls appear to confirm this. PulseAsia, one of the more respected pollsters, found that Poe was leading in its latest survey, with Binay and Duterte jostling for second place, Roxas coming close in fourth and Santiago trailing in fifth. Other polls have presented similar results.
Arugay, however, warned against reading too much into the polls and said we know little more than that the four main candidates – Roxas, Binay, Poe and Duterte – are neck and neck. However, there is little argument that the two leading issues in this election are poverty and corruption – the tectonic plates of Philippine politics.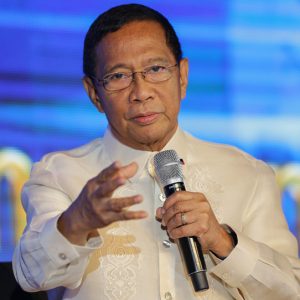 "Almost all candidates are talking about poverty. By privileging poverty in their agenda, they recognise it to be the number one problem of the country," Go said.
Almost a quarter of Filipinos are estimated to be living in poverty, according to the Philippine Statistics Authority, and since 2013 the percentage has been slowly rising. At the same time, the top 1% is growing richer, with the net worth of the 50 wealthiest Filipinos increasing from $65 billion in 2013 to $74 billion the following year.
In 1969, senator 'Ninoy' Aquino, the outgoing president's grandfather, said of the Philippines' urban-rural divide: "Manila is an imperium in imperio, a republic within a republic, and that Manila is as alien to the Philippines as Hong Kong." Almost five decades on, and despite rapid urbanisation, 56% of the population still lives in rural areas and the chasm between rural and urban politics remains an "issue at every election", said Go.
"Most of the problems discussed [during the campaigning] are very Metro Manila-centric. Partly, we can attribute this to a highly centralised government, despite existing mechanisms of decentralisation," he continued. "The divide in terms of concerns is very apparent. Rural areas clamour for utilities, basic infrastructure and agriculture programmes; Urban areas [prioritise] traffic, railways and train systems, internet connection and livelihood."
Duterte has been the most vocal candidate on this divide, aligning his campaign around his idea of federalism, predicated on the belief that the country's centralised government system is not meeting the needs of its rural majority. He claims that corrupt politicians in the capital and those along the supply chain siphon off money allocated to provincial areas, turning essential infrastructure works into pork-barrel projects. A federalist Philippines, he has said, would end mass corruption, ease inequality and allow autonomous regions to manage their own affairs, with a central government needed only for national security and foreign diplomacy.
Though Arugay admits that Duterte's federalism concept makes him the only "candidate to gamble on a major reconfiguration and change", he derides the plan as a "joke". It is a sentiment shared by many.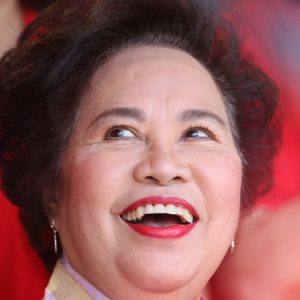 The discourse of a class struggle between the masa (masses) and the 'elite' has been a focal point for decades. For Arugay, this is for good reason. "You have an entire history of Philippine politics where the elites don't really care about the poor," he said, adding that this explains the rise of politicians such as Joseph Estrada, who secured the presidency in 1998 on a pro-poor, populist platform. "Populism only works if there is rampant social and political inequality."
Binay has been adroit in campaigning as a friend of the poor, promising to end taxation for lower-paid workers, introduce free national healthcare and expand social services. He has made much of his humble origins as the son of a teacher and librarian, orphaned at age nine, and derided rival candidates as "elitists and anti-poor". In return, they have mocked him as a parvenu and questioned how a man of such humble origins could amass a personal fortune of more than $1million, if not by corruption. He has described corruption allegations against him, and the graft charges filed against his son, as attempts to taint his name and disrupt his presidential campaign.
"The elites are saying to Binay: 'You're not elite by pedigree,' as he's new-money," said Arugay. "He doesn't share, that's what the elites don't like. In Philippine politics, there's some form of implicit agreement that: 'We're the elites and we should share it amongst ourselves.' They fear Binay will deprive them the space they currently enjoy."
The fact that Binay is proving popular and the elite-favoured candidate, Roxas, is fourth in most polls is a concern, said Mark Thompson, director of the Southeast Asia Research Centre at the City University of Hong Kong. He fears that, after the relative political calm of the Aquino years, Philippine politics could "become more turbulent if Binay wins".
A precursor, he adds, comes in the form of Estrada, who was removed from power due to an impeachment charge for corruption in 2001.
One view of that situation is that Estrada was ousted constitutionally. However, according to Thompson, Estrada was "overthrown in an elite-initiated 'uprising', backed by the military". Arugay supports the latter view but is sure that Binay would be aware of this history and will make sure he has the "defence against the elites that might try to overthrow him".
More important, perhaps, is what Binay's populism means for the country. If he is elected, his administration would certainly not pitch itself as being spotless, and he is treading a path already set by Estrada and, contentiously, by Ferdinand Marcos, the autocratic ruler who was president from 1965 to 1986, with almost nine of those years under martial law. Interestingly, Binay was a vehement opponent of Marcos' regime.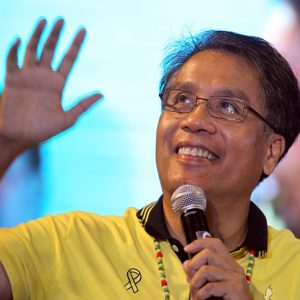 This election has garnered the usual newspaper stories about the Philippine public's nostalgia for the Marcos years, typically by Western publications befuddled at how people could long for a dictator. Yet, as the British writer James Hilton-Paterson noted in his book, America's Boy, it should come as no surprise that many ordinary Filipinos feel nostalgic for Marcos. "This is not because [he] had ever made any of the locals wealthy, but because when [he was in power] the poor were able to obtain certain basic medicines for free [along with other essential social services]," he wrote.
This touches at the very core of Philippine politics. "The current government thinks that the only challenge is weeding out corruption, and then everything else will fall in line," said Arugay. "You need an effective government, but you don't necessarily need a clean one. When you become paranoid about cleanliness in governance you somehow obstruct the delivery of services."
Indeed, the fault lines of Philippine political ideology has long been between the 'populists', such as Binay, who prioritise public services while, to some extent, condoning corruption if it allows the former to happen; and the 'reformers', including Roxas and Poe, who believe that corruption is the foremost social ill and with it gone true progress can take place.
The implication for the electorate is that while many Filipinos want an end to their country's endemic corruption, the poor majority might simply prefer basic services to be obtainable, regardless of whether this comes fairly. The elites, it has been said, might just desire an end to the corruption they are not party to.
Unfortunately, it might prove irrelevant who Juan de la Cruz – the Filipino everyman – wants as the next president. For all the talk of modern electioneering, a pentimento of old-fashioned politics remains.
It was often said that Philippine politics is about goons, gold and guns. In recent elections, the guns have largely disappeared and the chances of overt 'ballot snatching' have been greatly reduced thanks to the introduction of an automated election system. But the ability to 'buy' votes, via cash or patronage, is still a "deciding factor" in a candidate's success, said Go, adding that the media often fails to notice this.
"If a national candidate can convince a local politician, the local politician can tap his or her network and tell them who to support," he said. The Philippine public is keenly aware of this, with a quarter expecting cheating at the elections, according to a PulseAsia poll.
Writing for Rappler, Ateneo de Manila University professor of history Filomeno V. Aguilar described watching February's presidential debate in a provincial backwater. He observed that, while some rural Filipinos will vote for whichever candidate they support, a good number will simply follow the traditions of patronage. "The rural poor surmise that, when the need arises, their leaders at the intermediate level can run to this person at the top, much as they approach local officials for help," he wrote.
With the four main candidates so closely tied in the polls, it means that old-style political networks, patronage and vote buying will be even more significant at this election, compared to if there was just one runaway candidate, such as Aquino in 2010, said Arugay. "It's basically cheating," he added, "but it might determine
the results."