A report released today describes rampant corruption surrounding Duterte's 'war on drugs', with Philippine police being accused of paying officers to kill suspected criminals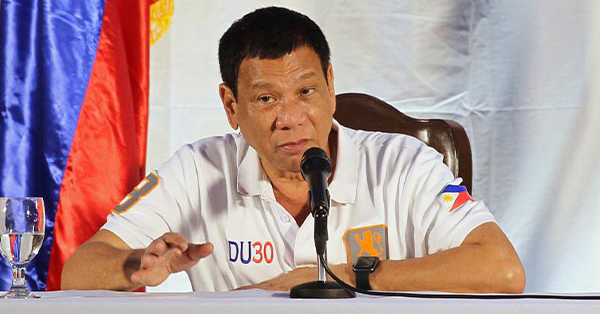 Extrajudicial killings carried out as part of Philippine President Rodrigo Duterte's 'war on drugs' involve rampant police corruption and could constitute crimes against humanity, according to a new report from Amnesty International.
The report, released today, details Amnesty International's investigation into the deadly drug war that has seen more than 7,000 people gunned down in extrajudicial vigilante-style killings since Duterte took office in June of last year.
"Amnesty International is deeply concerned that these deliberate and widespread killings, which appear to be systematic, planned and organised by the authorities, may constitute crimes against humanity," the report stated.
The report describes a "murderous war on the poor" that involves planted evidence, fabricated incident reports that suggest killers had acted in self defence, and officers and others being paid to kill alleged drug offenders.
The report stated that most killings that had been investigated over the past few months "appear to have been extra-judicial killings – unlawful and deliberate killings carried out by government order or with its complicity or acquiescence".
"The Duterte administration's relentless pressure on the police to deliver results in anti-drug operations has helped encourage these abusive practices," it added.
Amnesty cites direct witness testimony saying that police "routinely bust down doors in the middle of the night and then kill in cold blood unarmed people suspected of using or selling drugs". Witnesses also describe alleged drug offenders being killed despite surrendering.
The human rights organisation spoke to two hitmen who were said to take orders from the police to kill alleged drug offenders. Each drug user killed, the report stated, netted them roughly $100, while a drug dealer could fetch approximately $200 to $300.
A senior police officer also described to Amnesty how police could be paid between approximately $160 and $300 for a hit.
"We're paid in cash, secretly, by headquarters… There's no incentive for arresting. We're not paid anything," the unnamed officer was quoted as saying.
On Monday, Philippine police announced they would put the drug war on hold in order to root out corrupt police. Duterte, however, has also said that the war would extend until the end of his term in 2022.