As Southeast Asia's fast-expanding economies produce a growing middle class thirsty for high-end alcohol, Pernod Ricard's deputy CEO Alexandre Ricard and regional managing director Paul-Robert Bouhier look this way
By Christian Vits
Head out for a sundowner in virtually any bar in the region and you would be hard-pressed not to find a product from beverage behemoth Pernod Ricard in your glass. With spirits such as Chivas Regal, Jameson Irish Whisky, Absolut Vodka and Havana Club, along with Mumm Champagne and several famous wine marques, the company has the largest portfolio of brands in the industry. And there's more to come.
"In general, there's a good dynamic in Southeast Asia. But not only Southeast Asia; all of Asia is our number-one market in the world. The ingredients for success are there," deputy CEO Alexandre Ricard said. Europe accounts for about a third of the company's sales, the US contributes 27%, while Asia and the rest of the world generate 40%. "We have identified the largest opportunity for our business: the emerging middle class," he added.
Apart from this, Pernod Ricard also profits from the population drift to the region's cities. "There is a strong correlation between the growth of our Western premium spirits and the increasing urbanisation," Ricard said. This is not least due to Asia's economic growth dynamic, which translated into net sales of $11 billion last year and generated $3.1 billion operating profit worldwide. Almost 19,000 employees work to allay the world's thirst for a tipple.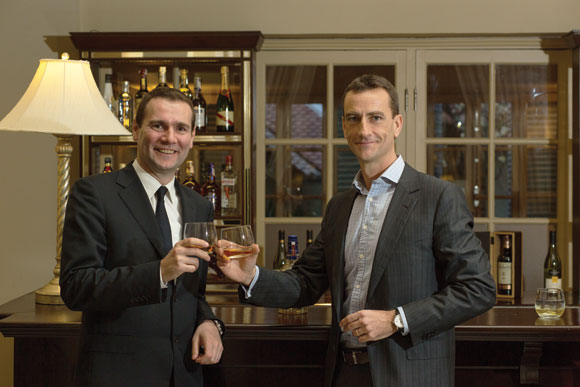 Within Southeast Asia, Vietnam is the thirstiest market, said Paul-Robert Bouhier, the company's managing director for Indochina, Singapore and Thailand. "Vietnam has been the fastest growing market in the past five years. That country was definitely a rising star," he stressed. But that's not the only promising market in the region. "For example, Cambodia is a rising star, even though on a smaller basis. Malaysia is still a good market for us, and the Philippines and Indonesia are also going well," Bouhier explained.
However, the region is not without its drawbacks. While Pernod Ricard has already cast an eye on Myanmar, market access to the country has not been easy. "Myanmar is extremely complicated. At the moment there's only one channel for international spirits – the hotels and duty-free shops. It is really restricted, but we hope it is going to change," Bouhier said. Business opportunities in Thailand and the Philippines are also limited by high duties.
Another challenge in the region is the widespread counterfeiting of all kinds of products, including spirits. "There are always some problems, but this is something we are able to control," Bouhier said, explaining that the company has taken some security measures, including an anti-refilling system. "If you want to pour some bad local whiskey into our original bottles it is extremely difficult. The reason for this is that the anti-refilling system inside would have to be removed. And to remove it, the bottle must be broken."
Still, the biggest problem facing Pernod Ricard is the same as for many other industries in Southeast Asia: a lack of education. "There is a war for talent out there, especially in fast-growing countries," Ricard said. Although the company has a management-training programme in place, according to Bouhier, "it is extremely difficult to recruit talented people in Asia."