A journey into Malaysia's northwestern state of Perak unveils an unexplored region that offers glimpses of early man and unique colonial architecture
We are just waiting for more tourists," says Ng Hock Seng wishfully. This short, highly energetic Chinese man is the owner of both a hardware shop and the Soon Lee Hotel in Lenggong, a small town in the Malaysian state of Perak and the first stop on a road trip between the northwestern cities of George Town and Ipoh.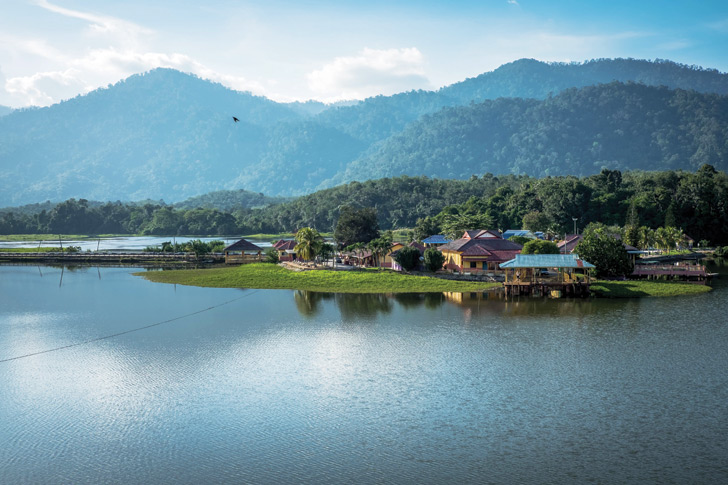 This is an area long shielded from mass tourism by the 'convenience' of the North-South Expressway, which runs for 772km from the Thai border into Singapore, and a lack of public transportation. It is also a fertile hunting ground for anyone interested in Malaysia's – and colonial Malaya's – forgotten history.
Nonetheless, Ng is somewhat baffled by the lack of visitors to his native Lenggong, an attractive, colonial one-horse town that was designated Malaysia's fourth World Heritage Site by Unesco in 2012. The four archaeological sites of the Lenggong Valley span almost two million years, the longest existing record of early man in a single area outside of Africa.
However, rather than experiencing another Southeast Asian tourism boomtown, today I am Lenggong's only foreign visitor and the source of much local amusement.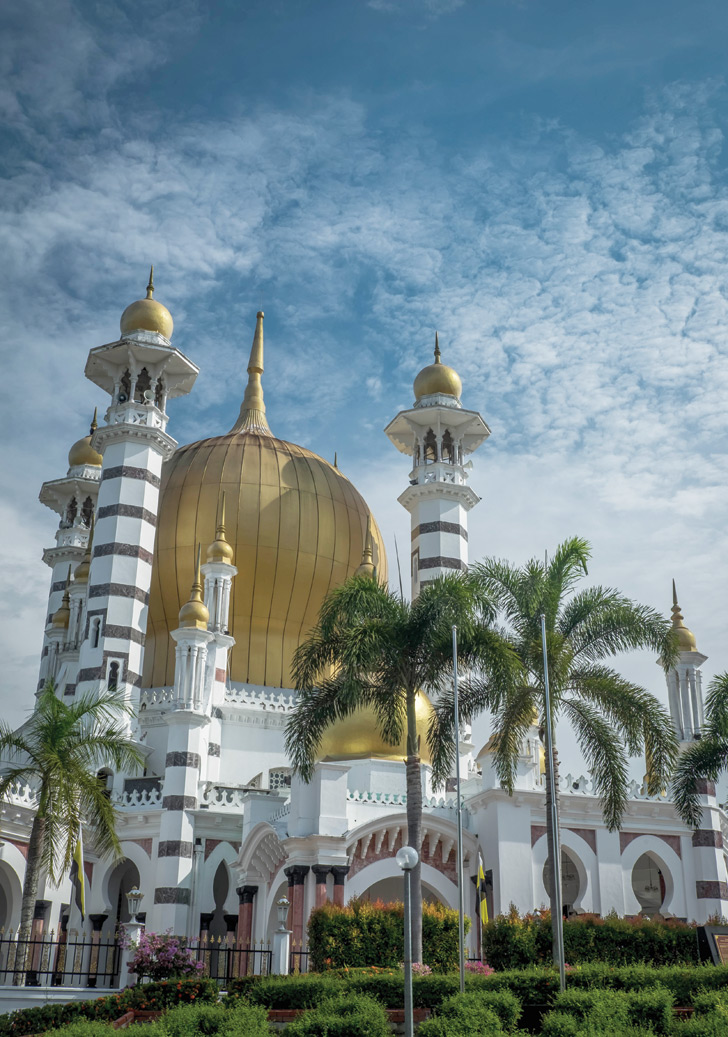 The area is home to the famed 'Perak Man', Southeast Asia's oldest, most complete human skeleton. He was discovered in Gua Gunung Runtuh cave and his remarkable story is told at the archaeological museum in Kota Tampan. Research on his 11,000-year-old bones and elaborate cave burial reveal that he died at the ripe old age of 45, revered like some sort of prehistoric sage.
Unfortunately, the cave sites are fenced off for a 'heritage upgrade' and visiting them requires special permission from Malaysia's Heritage Society that takes seven days to obtain. This transpires to be a boon in disguise, however, as Ng happily declares that he will, instead, act as chaperone on a spontaneous tour of "the best Lenggong has to offer". We end the day swimming in the cool waters of the Kekabu waterfall 10km south of town before catching the sunset at Tasik Raban, a shimmering lake nestled at the foot of perfectly viridian hills.
The next morning, a hearty breakfast of traditionally charcoal-cooked wantan mee provides some of the fuel for the 45km drive south to Kuala Kangsar, Perak's royal town and the state capital until 1876.
Home to the Sultan of Perak and the golden-domed Ubudiah mosque, one of Malaysia's most striking, the town is steeped in history. This was the administrative seat of James W.W. Birch, the first British resident of the Malay Peninsula, who lived here from 1874 until his murder in 1875. More interestingly, it was here that Anthony Burgess, the author of A Clockwork Orange, taught English from 1954 to 1957. He fictionalised his experience in his debut novel Time for a Tiger (1956), the first in his Malayan trilogy. The book collects the misadventures of British history teacher Victor Crabbe at the Mansor School of Kuala Hantu, a fictionalised Kuala Kangsar filled with creepy, drunken characters and young students with Communist sympathies. 
It seems apt to begin exploration at Malay College, the prestigious institute where Burgess spent his Kuala Kangsar days. This delight of neoclassical architecture rises from improbably immaculate lawns and sets the tone for a walk around the town's heritage centre. Just opposite stands what is purported to be the oldest rubber tree in Malaysia – about 140 years old and among the first imported by British colonisers. Right across the street is the Kelab Idris, a colonial bungalow and bar clad in white wood panelling that still hosts the parties of Kuala Kangsar's elite to this day.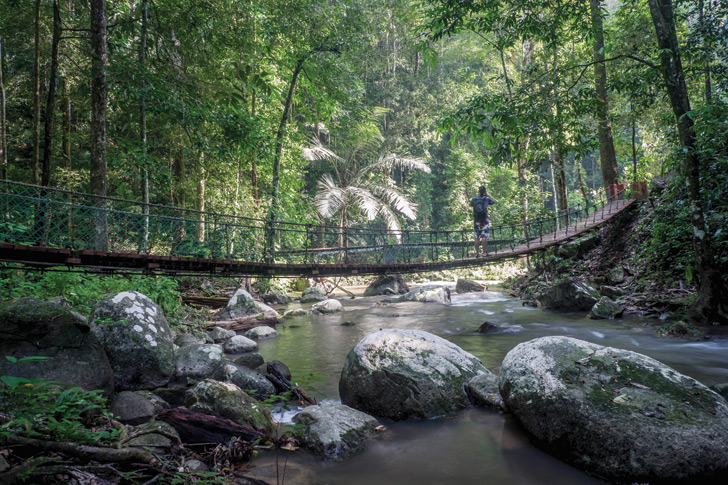 It is surprising that, similar to Lenggong, even a charming historical town such as Kuala Kangsar has few foreign visitors. "We still lack basic facilities and trained English-speaking guides. Accommodation is also not up to scratch," explains Law Siak Hong, a founding member of the Perak Heritage Society, while nursing a cold beer in true Burgess style at Ipoh's historic Sinhalese Bar.
It is Law who suggests a visit to Papan, a true "ghost town" 15km further southeast. Its main road is little more than a strip of crumbling shop houses. Some of them are abandoned and being dramatically devoured by vines; others are inhabited by suspicious onlookers that gaze at me as if I were the ghost.
At the beginning of the 20th century, Papan was one of Malaya's richest tin mining centres. It was also the home of Eurasian World War II heroine Sybil Kathigasu, the famed nurse and midwife who was caught and tortured by the occupying Japanese Army for offering assistance to resistance fighters. She survived their abuse to tell her tale and, today, her home at 74 Main Road is closed, the gate plastered with newspaper clippings about a recent TV drama inspired by Sybil's life.
There are two more phantasms to chase down in this spectre of a state, and the first can be found in the midst of the countryside between Tronoh and Tanjung Tualan. Like a grey, open-mouthed spaceship that crash-landed in a dusty patch of rural Malaysia, the country's last standing tin dredge sits idle, though the enormous power it once wielded is strikingly evident. At the gate, however, the Indian guard shakes his head, announcing that even here they are "closed for heritage renovations". A quick drive around the parking lot and onto a tiny road used by quarry trucks does afford a side-on glimpse of this relic of colonial Malaya.
Finally, a loop back on the highway towards Batu Gajah and Kellie's Castle soon looms into view. The unfinished 'home away from home' of Scottish colonial planter William Kellie Smith stands on top of a hill next to a bend in the Raya river. Now a museum, the building was rescued from jungle abandonment and has been considered haunted since its inception. It is said that a virulent strain of Spanish flu decimated Smith's Indian construction team until it was agreed they would also build a Hindu temple nearby. Smith, however, died of pneumonia during a short trip to Portugal in 1926 and never saw his castle completed.
Following a brief bout of engine trouble, which may or may not have had roots in 'the other side', the road back to Ipoh stretches out ahead. Perak's charming small towns might be destined to remain overlooked, but for those willing to take a leap into the unknown, this province certainly casts a spell all its own.