Pavin Chachavalpongpun, associate professor at Kyoto University's Centre for Southeast Asian Studies, discusses the impact of the recent protests in Thailand
Q: Do you expect the political unrest to escalate?
A: It seems that inciting political violence and prolonging it could be the ultimate strategy on the part of the anti-government forces. There is a point in so doing. This would create a condition of ungovernability so as to invite a military intervention. Time may not be on their side since the international community has increasingly condemned them of being anti-democracy. Thus, the situation may compel to further escalate the already-fragile situation in the short run.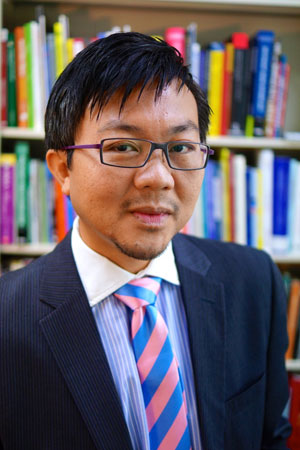 Q: To what extent is the current political unrest anti-democratic?
A: If we examine the demands of the anti-government forces, we would be able to find the answers. The overthrowing of elected government of Yingluck Shinawatra, the boycott of the election, the establishment of the so-called "People's Assembly", whose members will be appointed, indicate the undemocratic nature of the protesters. Replacing the parliamentary system with an appointed assembly will not solve the crisis  but will further complicate it.
Q: What kind of role does Thailand's King Bhumibol play in the recent conflict?
A: So far the king has remained silent and I do not anticipate any royal intervention any time soon. There are two main reasons. The long years of self-politicisation of the king indeed jeopardised his power position. His partiality lessens his authority. Also, the king's ill health is probably behind the silence of the king.
Q: Do you think it could be possible that the military intervenes again?
A: A military coup is always possible as long as the military can find an opportunity to strike. If the current protests produce deaths and casualties, this may invite the military to intervene. However, the military's previous experience will tell it that things will not be easy this time, considering there's a strong anti-coup sentiment from the Red Shirts and lingering anger towards the army for its role in deadly crackdown against the Red Shirts in 2010.
Q: Could the current unrest in Thailand emerge as a hindrance for increased political integration in the region as political elites in the country focus on Thai issues and less so on the Asean bloc?
A: Sure, Asean is in a critical year. Next year, the bloc is supposed to form a community. What is happening in Thailand shows that the wish to build up a political community remains a dream.