Rolls-Royce recently opened a showroom and maintenance center in Phnom Penh, feeding the city's growing upper class's hunger for luxury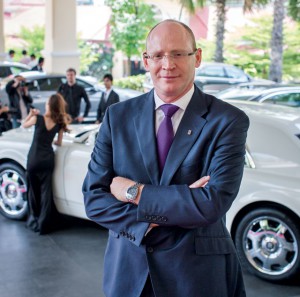 "Southeast Asia is one of the key markets for the brand to grow," said Paul Harris, the British luxury automaker's Asia-Pacific manager.
While the region's markets do not shine with high sales volumes yet, the Briton remains optimistic.
"Dynamic and exciting would be the words I would describe them with. And I don't see that changing for a very long period of time because they are still in an evolution phase.
Last year, Rolls-Royce sold a record 3,630 cars worldwide, with between 5% and 7% of them being delivered to Asean member states.
Singapore is the largest market, followed by Indonesia. Harris expects sales to increase in line with regional economic growth.