Getting the inside track on Park Café, one of Cambodia's fastest-growing local brands
After serving almost one million customers last year, Park Café is cementing its place as a major player in Cambodia's coffee shop boom. Here, general manager Heng Sengly tells the story of the brand's remarkable rise.
Can you give us a brief company profile of Park Café?
Park Café was established in 2004 in Phnom Penh. Twelve years ago, most restaurants in Cambodia were street food or traditional one-room spaces in a shophouse with no air-conditioning and a basic approach to hygiene. So we wanted to introduce a proper place with clean food, a good atmosphere and good service.
How has the company grown since those days? Recently, for example, you opened a number of new outlets…
The first Park Café opened in front of Parkway Square, a business centre on Mao Tse Tung Boulevard in southern Phnom Penh. After a while, they decided they should open more outlets because the business model was proving successful. Demand was growing, so we responded.
We opened our eighth outlet on Street 63 in the popular BKK 1 area a few months ago and numbers nine and ten opened just at the end of July, one on Street 51 in BKK 1 and the other in 7 Makara district. This year we had plans to open four new outlets, so we're still looking for one more site. Such growth in one year is unbelievable, and we believe it shows that Park Café has a strong structure and is capable of transforming from a local family business to a high-standard development brand.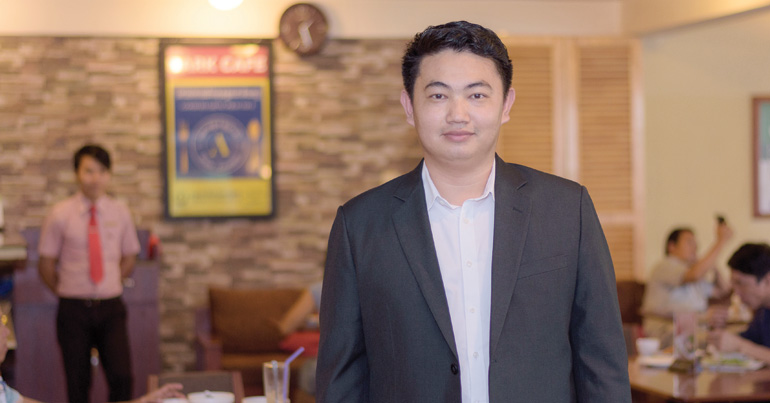 Why has 2016 been such a big year for the company?
Because we have developed our growth strategy by conducting both product-knowledge and soft-skill training for all levels of our people, as well as menu management by keeping only the fast-moving items. We're also moving away from being a family business by developing our standard operating procedures and improving our outlet design. These efforts have allowed us to expand to fully cover central Phnom Penh. 
Your team serves many satisfied customers daily. What kinds of numbers are we talking about, and how proud does that make you?
We are proud to see support from our loyal customers has persisted. We serve approximately 2,000 customers a day, but we know that our growth would also not be possible without the commitment of our team. So I would like to say thank you to our team at both the outlet level and the office level, as well as to our loyal customers, who are not just loyal themselves, they bring their friends too.
It appears, from the map on your wall, that you've got your eye on moving out into provinces all across Cambodia…
I would say our team is now ready, so we're also planning that, once we've covered Phnom Penh, we'll move out into the provinces. We will stick mostly to those surrounding the Tonle Sap lake, but our first step will probably be down to the seaside in Sihanoukville. Our dream after that is to go international.