Darkness. Silence. Anticipation. Then a sudden eruption. Giant screens fizzle with kaleidoscopic graphics, the pounding beats of "Run This Town" by Rihanna explode into the atmosphere and spotlights swoop around the stadium, picking out enraptured faces in the crowd. Announcer Lenne Hardt introduces the fighters, bellowing, shrieking and snarling her way through countless intonations.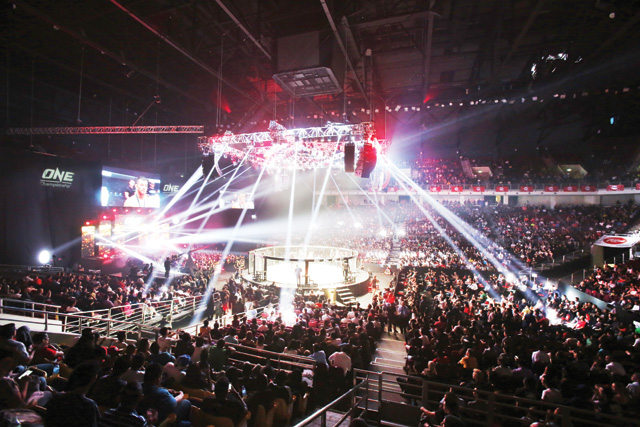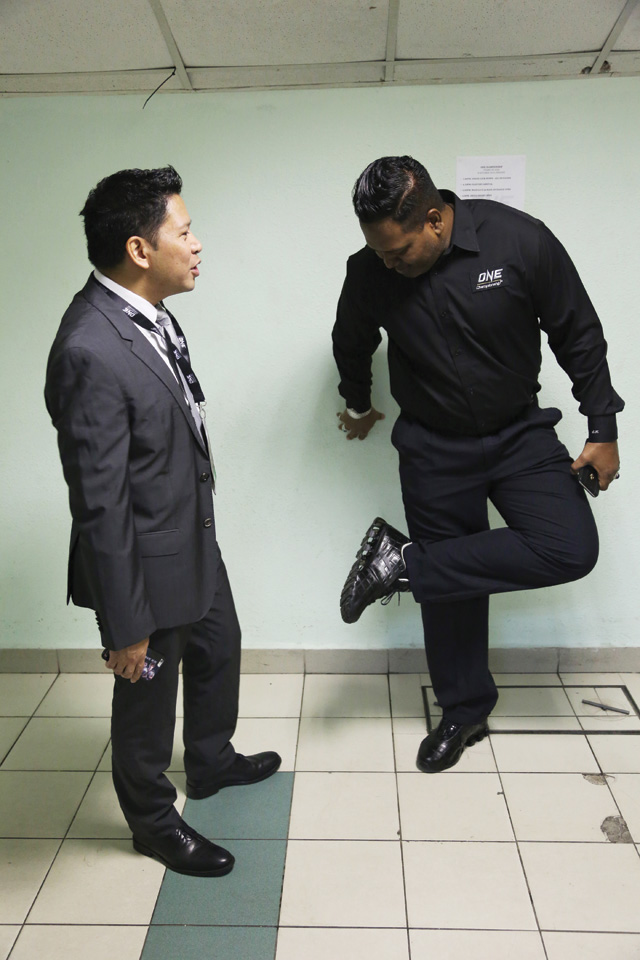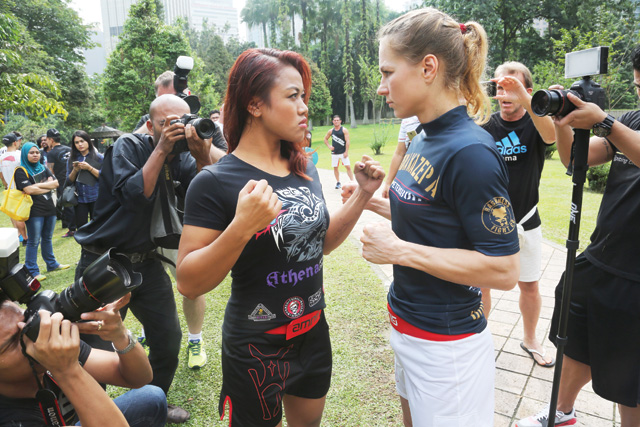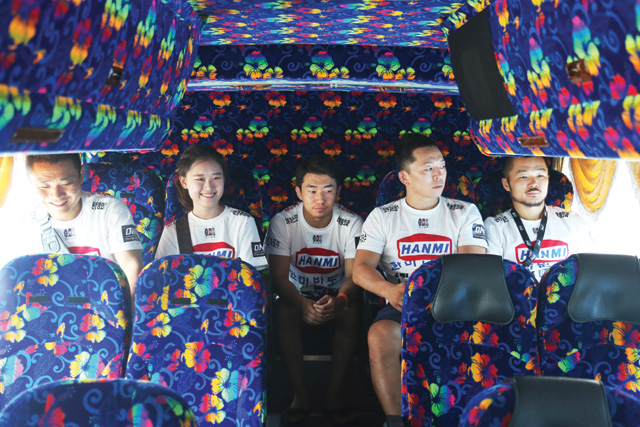 One Championship has taken over Stadium Putra in Kuala Lumpur and, as always, it hasn't come quietly. Headquartered in Singapore, One Championship is Asia's largest sports media property and its fight nights fall somewhere between sporting event and rock concert in terms of atmosphere.
Backstage, however, it quickly becomes apparent how much effort is required to stage an event of this magnitude. From larger concerns such as briefing the fight teams on the organisation's protocol, and taking delivery of the six-tonne cage, to smaller details such as ensuring the VIP snacks are well-presented and hanging laminated signs next to doorways that clearly demarcate who is and who isn't allowed to enter.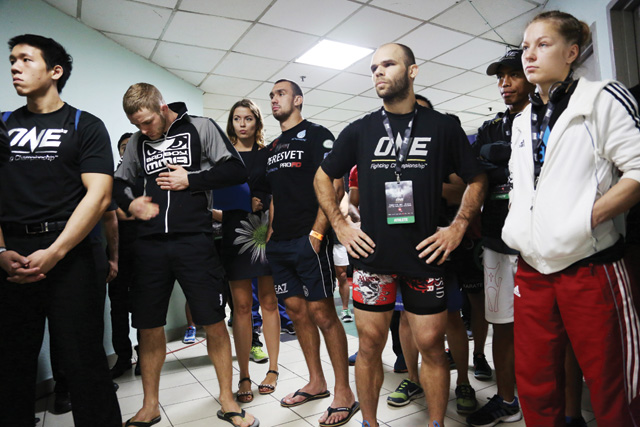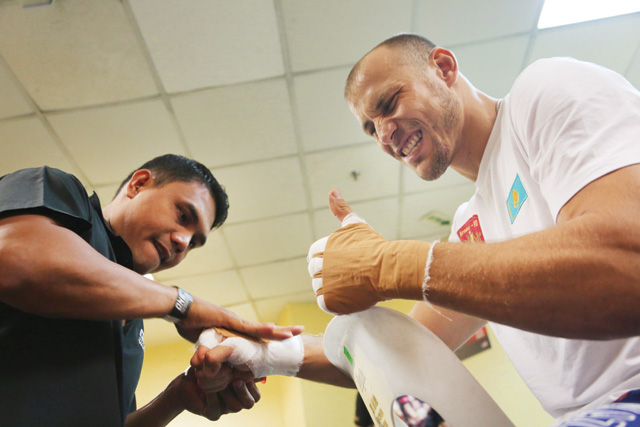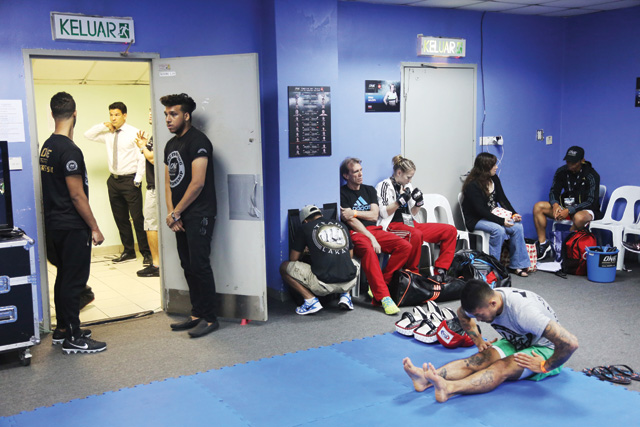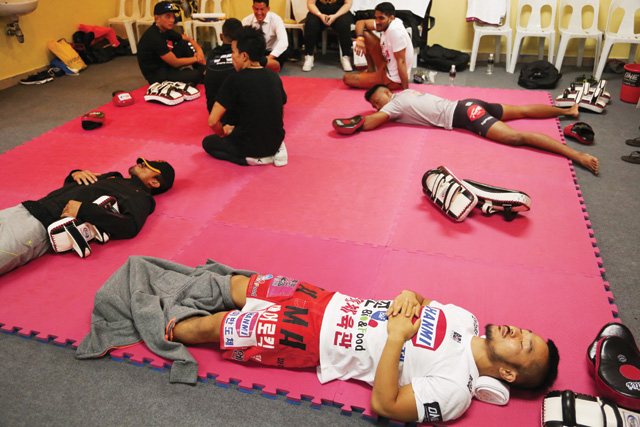 Amid the maelstrom, Victor Cui, One Championship's ebullient CEO, buzzes around, chatting to security guards, fist bumping fighters as they get their hands taped and generally fostering a positive atmosphere. He insists that it is this side of the business, rather than the ground'n'pound in the cage, that provides the most satisfaction.
"My favourite part is walking in before anyone else arrives, looking around, and I'm in awe of my team. I'm in awe of the fact that we're a three-and-a-half-year-old company and I'm standing here talking to an editor about MMA events in Malaysia, Singapore, Cambodia. I'm in awe of my team and their ability to pull this together."
Back in the cage and the biggest fights on the card in Kuala Lumpur are the middleweight world championship bout between chisel-jawed Kazakh Igor Svirid and baby-faced Russian Vitaly Bigdash, along with a contest between Malaysian favourite Ann Osman and the wiry wushu specialist Irina Mazepa.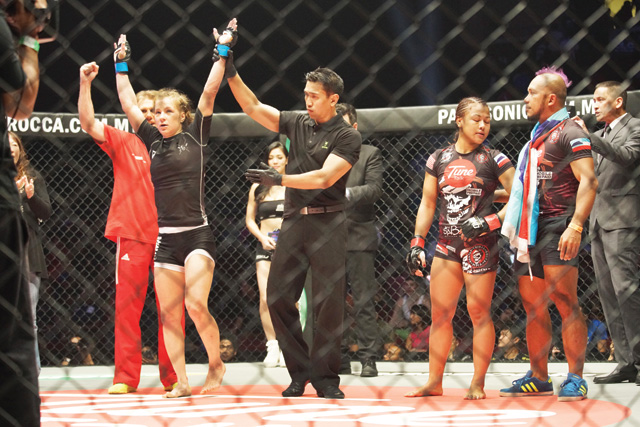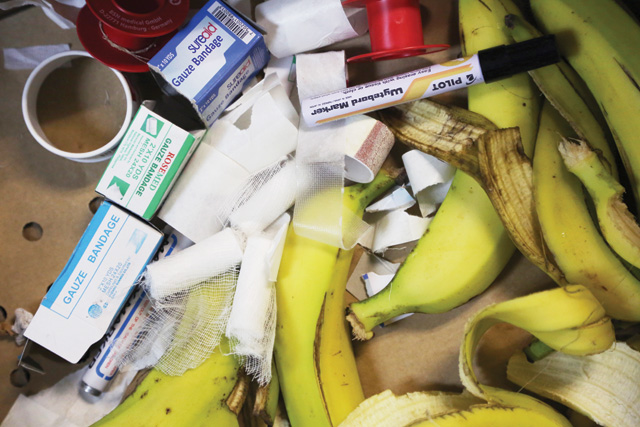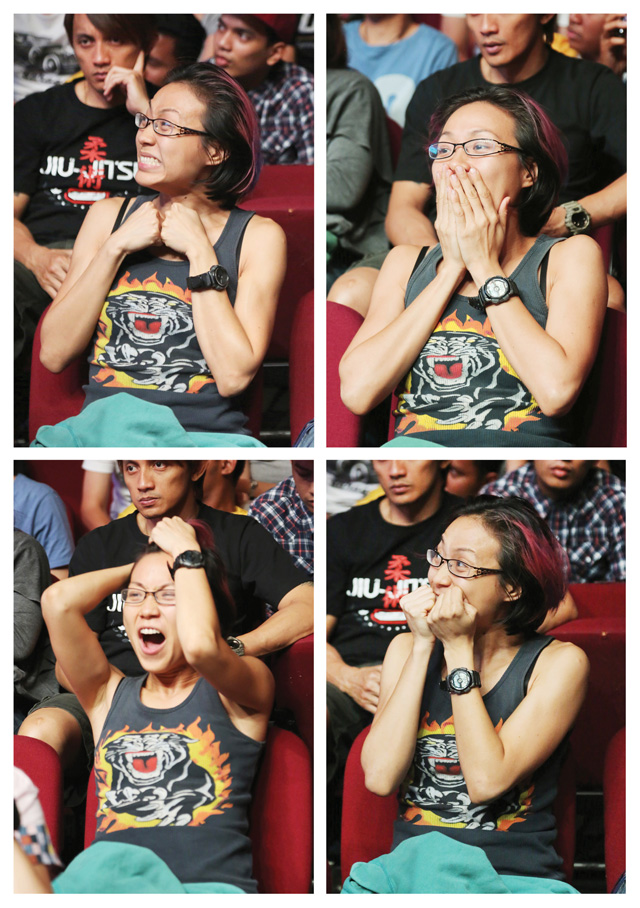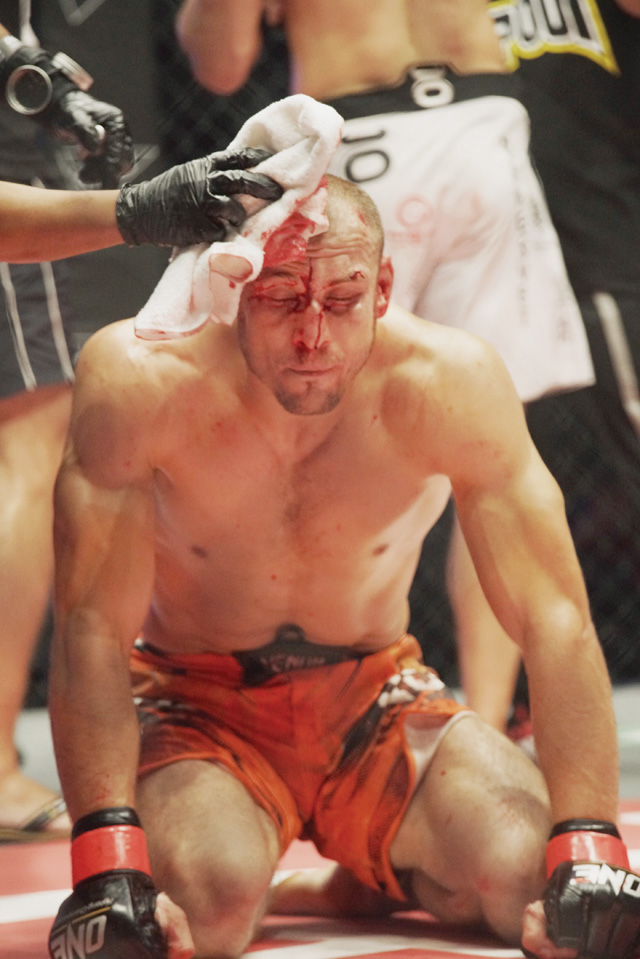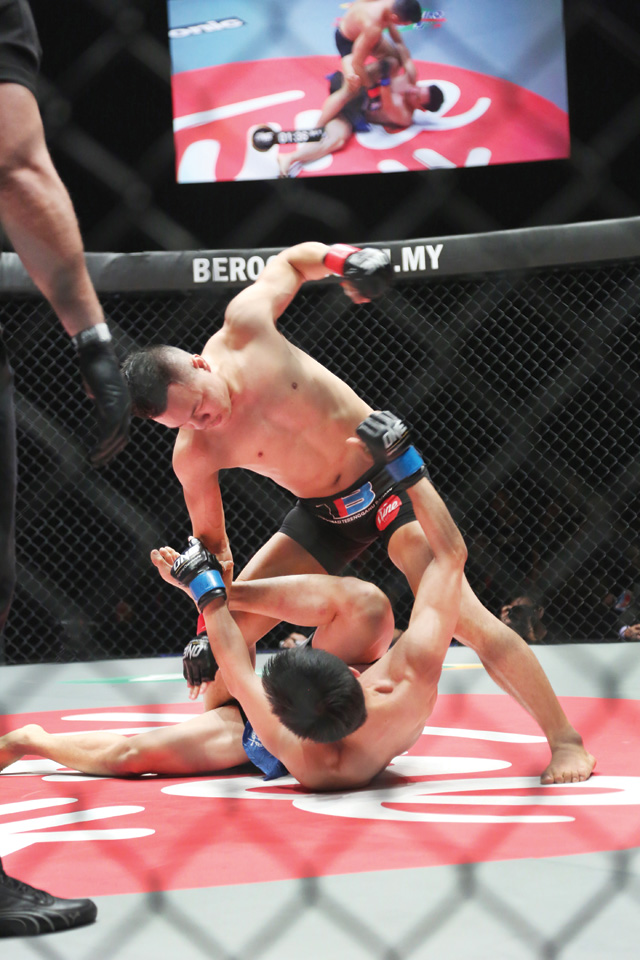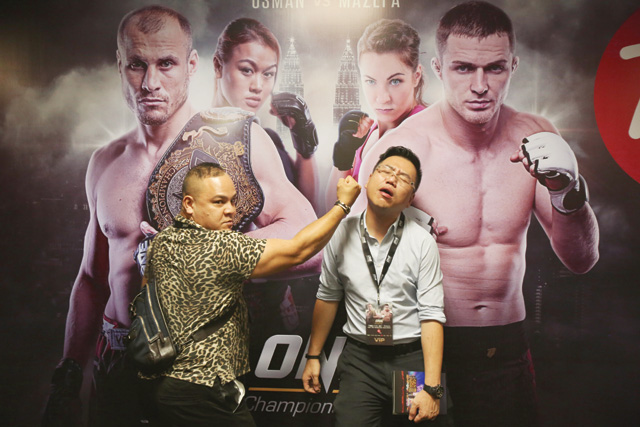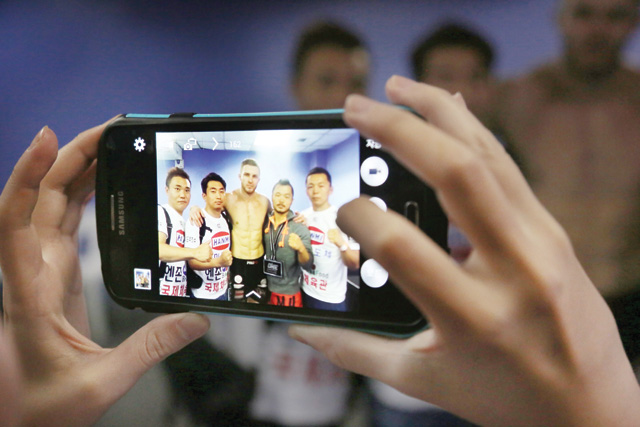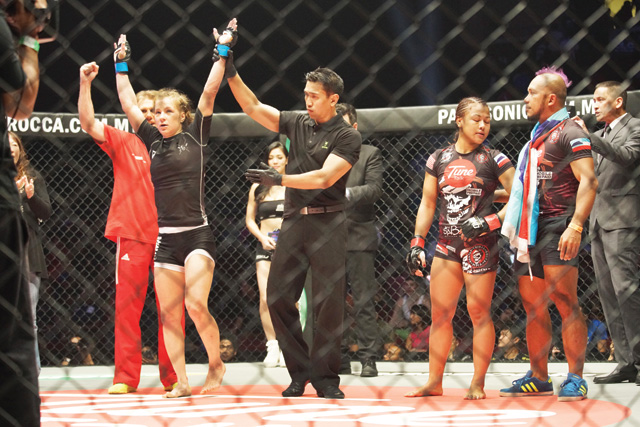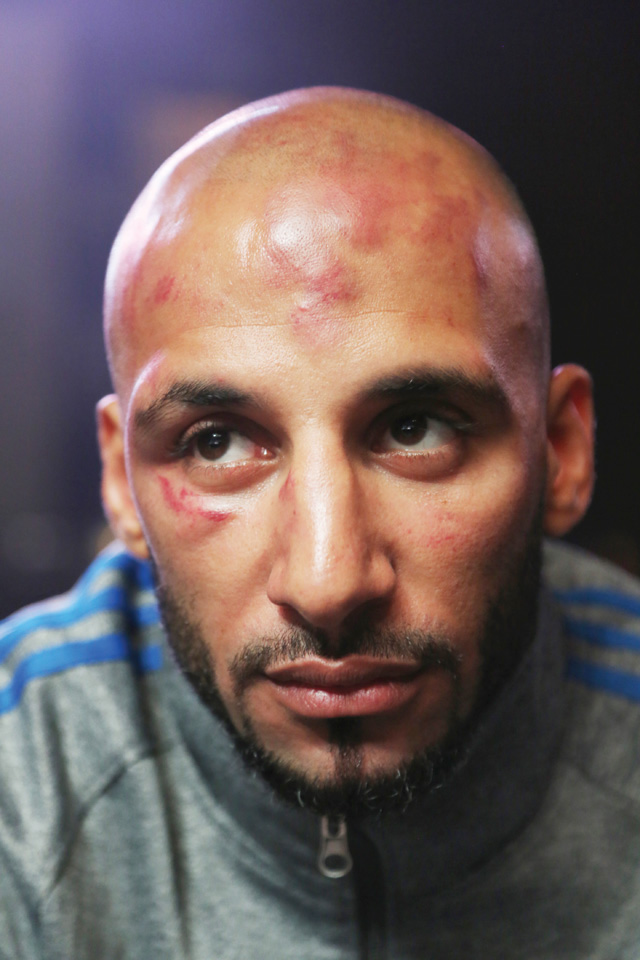 Osman will lose in Kuala Lumpur, much to the home crowd's disappointment, but she is already among One Championship's most bankable stars. As the first female Muslim MMA fighter to compete at an elite level, Osman has racked up numerous international column inches in publications such as Time and the New York Times since making her debut in October 2013.
She seems to fit perfectly with Cui's vision for One Championship and what it brings to the table for sports fans, especially those in Asia.
"In every industry there is a natural duopoly that emerges of East and West – Apple and Samsung, YouTube and Youku, Facebook and Renren. I looked at that and said: 'How do we make something that the rest of the world wants to see? What are they looking for out of Asia?' They're looking for who's the next Bruce Lee, the next Jackie Chan, the next Jet Li. I think what you're seeing here in KL and everywhere we go around Asia is that, for probably the first time in the sporting world in two or three decades, we're delivering Asian heroes to Asian people."