More than a billion people currently live where they do not have access to any electrical grid. For those people, the use of solar technology is one of the most attractive means of powering their households – but standalone solar home systems can be inefficient and unreliable, with up to 50% of their harnessed energy at times wasted.
Okra Solar, founded in 2016, has created a technology that allows solar panels and batteries to be connected together, resulting in the creation of mini solar grids that pool energy produced by several homes' solar panels and provide greater numbers of households with energy access.
According to Afnan Hannan, co-founder of Okra Solar, the use of his company's "plug and play" microgrids helps increase efficient use of power and, more importantly, provides more reliable electricity for households in need of short-term bursts of power.
"Power from one part of the network can be shared to other parts of the network where it's needed – increasing efficiency but more importantly providing reliability," he said. "Lower cost, higher power availability, more resiliency, and a modular architecture mean Okra can meet the energy needs of communities, all the way from lighting, to refrigeration, to the future technology-driven lifestyles we aren't even aware of yet."
While Okra Solar is currently operating primarily in Cambodia, the company has several near-term plans that will see its expansion across the region and throughout several African countries. It recently raised $200,000 in a round of pre-seed funding that should see its "plug and play" technology become even more user-friendly and scalable, making export to the world's energy-deficient communities much easier.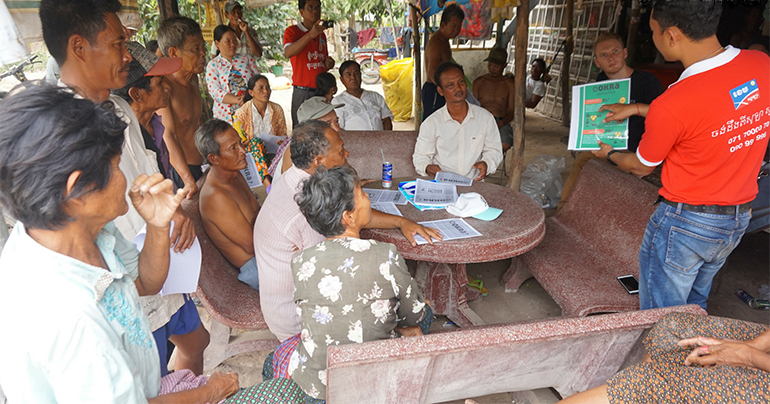 "We have demonstrated to our distribution partners that they can set up microgrids that provide more affordable and reliable energy than solar home systems," explained Hannan. "So now we need to make it user friendly and scalable, so our partners from all over the world can just pull our tech out of a box, plug it in, and it works."
There are already several countries interested in purchasing the revamped product, with pre-orders rolling in from the Philippines, Indonesia, Kenya, Tanzania, Uganda, Nigeria and Malawi.
According to Hannan, the Philippines offers the most potential to be positively impacted by the use of microgrid technology. Through close relationships with utility scale distribution companies in the country, Okra Solar intends to help spread power to the 2.4m households that are off-grid in the Philippines – a goal that is buoyed by the government's stated willingness to allow the private sector to participate in the country's electrification, as it aims to see 100% of its citizens with access to energy by 2022.
Okra Solar is also targeting other markets where governments have favourable energy regulations, such as Kenya, Nigeria, and Tanzania.
"Solar energy is the cheapest form of generation for off-grid communities" Hannan said.
"As soon as we can effectively tackle the intermittency of sunlight – whether through cheaper storage or smarter controls – we will unlock the productive potential of 1.2 billion people, enabling them to live modern, technology-driven lifestyles, improving their wellbeing and creating a more productive global economy."