As names of offshore tax haven users have started to leak around the world, many Southeast Asian names have appeared on the list
By Frédéric Janssens
It sounds like a John Le Carré story: in the golden triangle, a high-level government official linked to a cruel African dictator is being investigated on a secret company set up in a luxurious tax haven. Great scenario, isn't it? But this is no fantasy: the official is Thailand's current international trade representative, Nalinee 'Joy' Taveesin, the African dictator is Zimbabwe's infamous Robert Mugabe and the tax haven is the British Virgin Islands.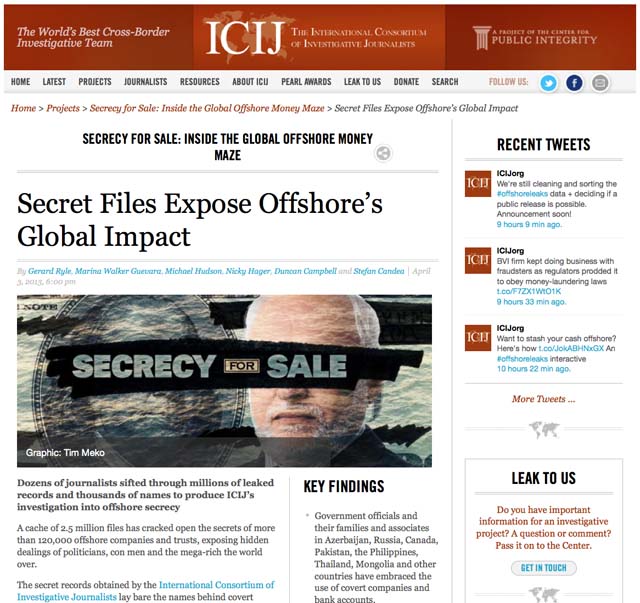 Taveesin, who served as cabinet minister for Prime Minister Yingluck Shinawatra until last year, is one of the 600 Thais identified by the International Consortium of Investigative Journalists (ICIJ) in its groundbreaking investigation Secrecy for Sale: Inside the Global Offshore Money Blaze, partly released yesterday.
ICIJ's 15-month investigation aggregated the hidden dealings of over 120,000 offshore companies and 130,000 people from 170 countries – including high-level politicians, billionaires and famous artists – with Southeast Asian individuals well represented in the global list.
Thailand: politics, billions and guitars
While few names have been disclosed so far – the ICIJ is opting for a drop-by-drop approach – some big players appeared on the first day of disclosure. In Thailand, Nalinee Taveesin is one of them, but the list is rife with other well-known personalities.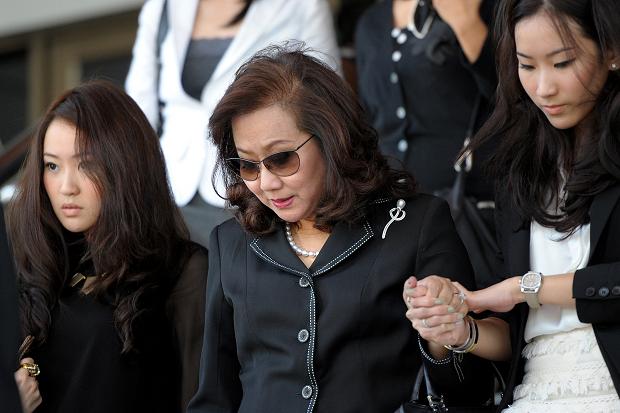 Potjaman Na Pombejra, the former wife of Thailand's ousted Prime Minister Thaksin Shinawatra, is cited in the ICIJ listing for the purchase of an offshore company called Premium Select, which was incorporated in the British Virgin Islands in 2007. Two of the country's richest families, the Chirathivat and the Vongkusolkit families, also appear in the document, alongside high-level politicians such as Senator Prasert Prakoonsuksapan and former Deputy Secretary of Defence, Banawit Kengrian.
But the biggest surprise is indisputably the presence of singer and guitarist Yuenyong Opakul, leader of Thailand's famous string band Carabao. In 2008, Opakul was registered as the owner of Superp Offshore Investment Ltd, which is based in Mauritius.
Philippines: the phantom of Marcos' billions
ICIJ's investigation has massive implications for the Philippines, where the eldest daughter of former Philippines dictator Ferdinand Marcos – Maria Imelda 'Imee' Marcos Manotoc – has been identified by the investigators as a beneficiary of a secret trust based in the British Virgin Islands.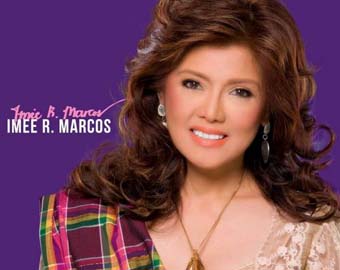 Currently governor of the province of Ilocos Norte and a former member of the Philippine House of Representatives, Imee Marcos 'forgot' to mention this benefit in her asset declaration, violating the transparency rule applied to elected officials. After this discovery, Philippine officials said they were "eager to find out whether any assets in the trust are part of the estimated $5 billion her father amassed through corruption".  Imee Marcos, who is running for a second term as provincial governor in May, is one of the 500 Filipinos identified by ICIJ to have links with offshore trusts, corporations and other entities.
Malaysia and Myanmar: the sons like it offshore
In Malaysia and Myanmar, ICIJ journalists found the names of two relatives of prominent ex-politicians: Aye Zaw Win, son-in-law of Myanmar's former dictator Ne Win; and Mirzan Bin Mahatir, son of Mahatir Mohamad, Malaysia's longest serving Prime Minister to date. Both families have been accused of using their autocratic power for personal enrichment. The relatives of the two former politicians have shares in trusts based in offshore financial centres like Labuan or the British Virgin Islands.
Who's next?
With the ICIJ's listing of personalities still in its infancy, one might expect the list of Southeast Asia's rich and famous to get far meatier than this small appetiser. The ICIJ's website already states that prominent Indonesian billionaires with ties to the late dictator Suharto have also been identified. Yet, as the investigators clearly state, many users of offshore tax havens are actually engaged in legitimate transactions, and one would be wrong to associate all the names above with criminal or illegal activities.
This being said, the real issue here is less about naming-and-shaming than highlighting the impact of offshore tax havens on societies.
"Offshore secrecy undermines law and order and forces average citizens to pay higher taxes to make up for revenues that vanish offshore," the ICIJ states. "Studies have estimated that cross-border flows of global proceeds of financial crimes total between $1 trillion and $1.6 trillion a year… the secrecy and lax oversight offered by the offshore world allows fraud, tax dodging and political corruption to thrive."
With one of the most efficient tax havens on earth – Singapore – among its members, one can certainly doubt of the willingness of Asean to act on such a hot issue. Yet, for Southeast Asian leaders, looking at the impact of tax cheating on the European financial crisis might be a wise move.



Also view
"Billion dollar babies" – For better or worse, the number of billionaires is booming in Southeast Asia