"The people of Myanmar deserve a whole lot better explanation than this from the UN," – Phil Robertson, deputy director, Asia Division, Human Rights Watch
A crisis, unrecognised
Abdullah keeps track of each time he has nearly died. When asked to introduce himself, he begins to list each brush with death with the same practised air of one listing the experiences on their resume. A Rohingya refugee living in Cox's Bazar for the past two years, Abdullah's problems began long before his family was forced out of Myanmar.
The first time he nearly died was in 2013, he says, when his sister took ill and had to be brought from their village in Myanmar to a nearby hospital. Military men poured into the medical complex and, upon spotting Abdullah in the hallway, began to beat him mercilessly. Their angry blows ceased only when a nurse came to his aid, telling the soldiers that they should not kill him yet – the hospital did not want to handle the clean up. She then smuggled Abdullah and his family to safety.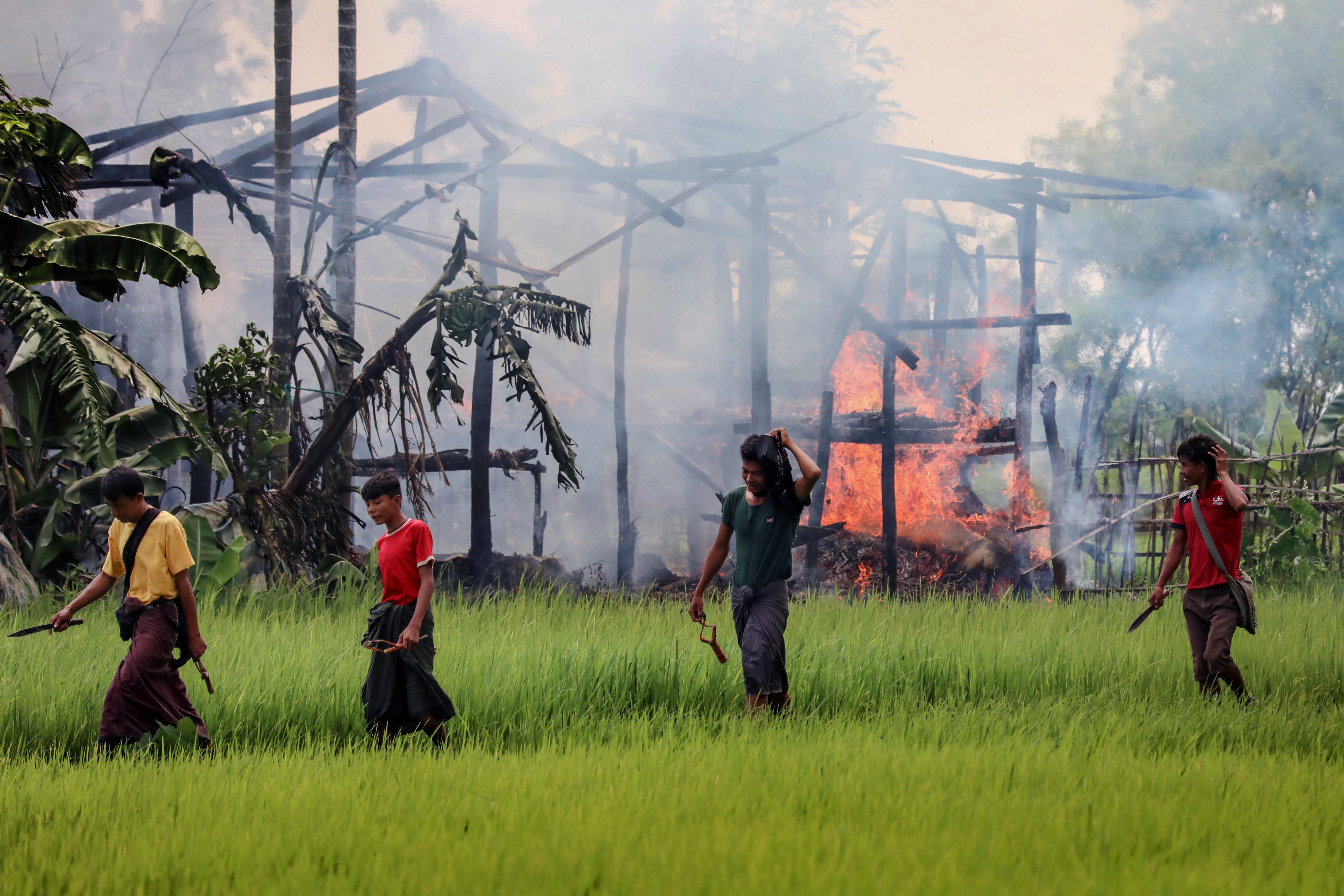 "She was Rakhine, but she was a good Rakhine," Abdullah said. "She saved my life."
This was two years before the Rohingya refugee crisis officially began, but the situation in Myanmar had already grown dire. With the country's military junta dissolved in 2010, a nominally civilian government took its place and Myanmar was lauded by international organisations and governments for its efforts in addressing the human rights violations of its past. And yet the new democracy turned a blind eye to the systematic intimidation and aggression toward the country's Rohingya ethnic minority.
For a time, this discrimination was perpetrated mainly by communities, rather than by officials. But in 2012 – the same year that the party founded by Nobel Peace Prize Winner Aung San Suu Kyi, the National League for Democracy, won 43 of 45 parliamentary seats – the military actively entered the fray. A military crackdown on civilian Rohingya life ensued: Rohingya villages were burned down, their inhabitants physically prevented from travel, their people raped and killed by soldiers every day.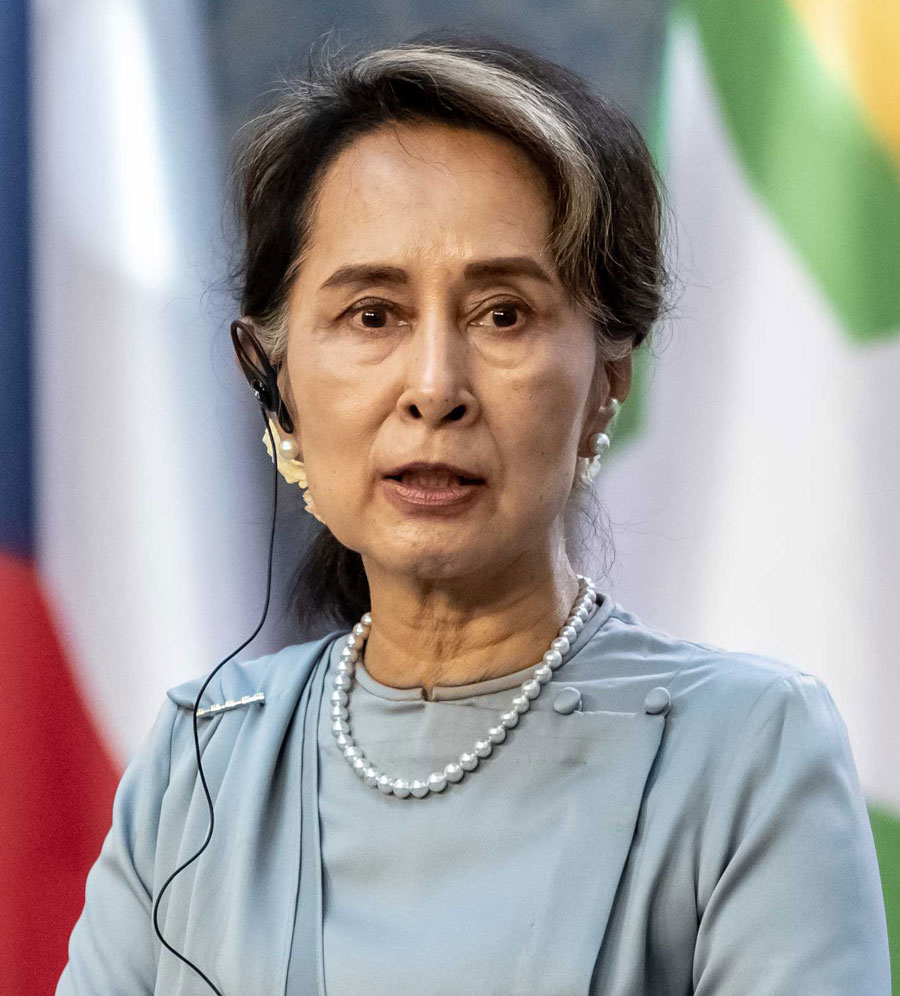 This was the situation Renata Lok-Dessallien was met with when she took up her position as United Nations Resident Coordinator in Myanmar at the start of 2014. She arrived just before the small town of Du Chee Yar Tan erupted in violence, resulting in dozens killed and thousands of Rohingya displaced. The UN investigated, and former official Michael Shaikh went on the record stating that there was clear evidence that "something terrible had happened".
While Lok-Dessallien released an initial statement about the massacre, the Myanmar government quickly denied any wrongdoing. Presented with a choice, Lok-Dessallien did not publicly confront government officials on the issue; she went quiet, and allegedly claimed months later that "the Du Chi Yar Tan massacre never actually happened", a fellow official told news outlets.
Lok-Dessallien originally came under fire in 2017 for her inaction at a time of rising atrocities in her resident country. According to reports published by the BBC, Lok-Dessallien tried to stop activists from traveling to Rohingya villages, made attempts to shut down public advocacy on the subject, and isolated staff who tried to warn her of an impending ethnic cleansing.
"[She] totally succumbed to the pressure of maintaining that Myanmar had to be a human rights success story," Shaikh told US news outlet Foreign Policy in 2018. "The writing was on the wall that something more tragic could easily happen. Du Chee Yar Tan proved to the Myanmar government that it could manipulate the UN's self-inflicted paralysis in Rakhine. In hindsight, Du Chee Yar Tan was just a dry run."
"She was Rakhine, but she was a good Rakhine. She saved my life"

Abdullah
The fifth time Abdullah nearly died, it was 2017 and he'd gotten word that his village was surrounded by soldiers. Leaving his job as a high school science teacher, Abdullah travelled by foot at night, narrowly avoiding checkpoints until he reached his hometown.
"My family said the [soldiers] were friends some days, playing sports with us in the village… and then at night they would come back, raping women, killing the men who tried to stop them," Abdullah recalled. "And then one night, they came to kill everyone."
As the soldiers began to fire on the homes filled with sleeping Rohingya, Abdullah said his family tried to take shelter in the forest. But as she ran, his sister was gunned down, slaughtered "before she could be raped". As he describes his family's mad dash to safety, the phone line cuts out. There is no signal in the refugee camps past 6pm.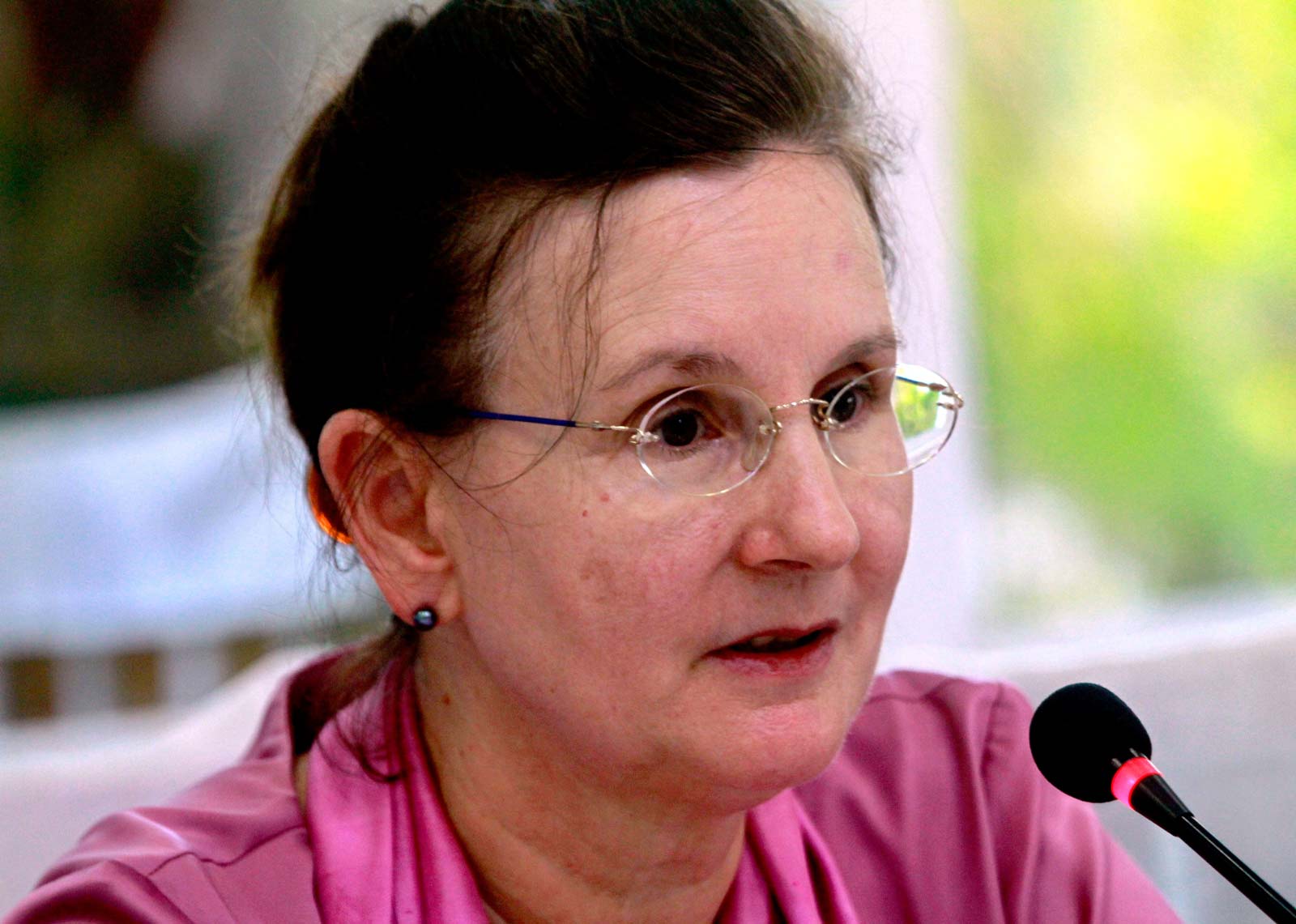 The failure of the United Nations
The 2019 report is marked by flowery prose, kicking off with a quote from Winston Churchill – a man whose torrid relationship with Asia would seem to make his words an unlikely starting point for a report centred on Myanmar and the plight of the Rohingya.
What promised to be a thorough investigation into UN actions in the years leading up to the humanitarian crisis reads, instead, as a history report, penned by an author unwilling to assign blame for the UN's ineffectiveness at a critical time in Myanmar's history.
According to Rosenthal, the UN team on the ground was "understaffed and without clear instructions from headquarters". The UN resident coordinator in Myanmar at the time – who Rosenthal refuses to mention by name – was put in an "impossible situation" with "strong political overtones" that she was ill-equipped to handle, he adds. The UN's shortcomings were a result of "the absence of a clear and unifying strategy" and "shortcomings of systematic and unified analysis from the field".
"This report can only be described as a damp squib, and an utter disappointment"

Phil Robertson, deputy director, Asia Division, Human Rights Watch
Though her name appears only in footnotes, the legacy of Renata Lok-Dessallien is written on every page.
"It hardly seems necessary to belabor the obvious point of how critically important it is to pick the right person for the right place at the right time," reads a report footnote. According to Rosenthal, Lok-Dessallien was simply the wrong woman for the job.
"…Without question, serious errors were committed and opportunities were lost in the UN system, following a fragmented strategy rather than a common plan of action," Rosenthal continues.
"It goes beyond the scope of this review to try and adjudicate responsibilities to entities or personalities… but the consultant was left with the impression that the overall responsibility was of a collective character; in other words, it truly can be characterised as a systemic failure of the United Nations."
It is not an analysis that sits well with many in the international community, including Phil Robertson, deputy director of the Human Rights Watch Asia Division, who savaged the inquiry's contents in a statement within days of its public release.
"This report can only be described as a damp squib, and an utter disappointment," Robertson wrote. "People should have been fired for these failures, starting with Renata Lok-Dessallien… who presided over this mess, and continually downplayed the severity of the crisis until it was too late."
But Lok-Dessallien has not been fired – she has simply been reallocated. And in her absence, the Rohingya crisis in Myanmar continues to rage on.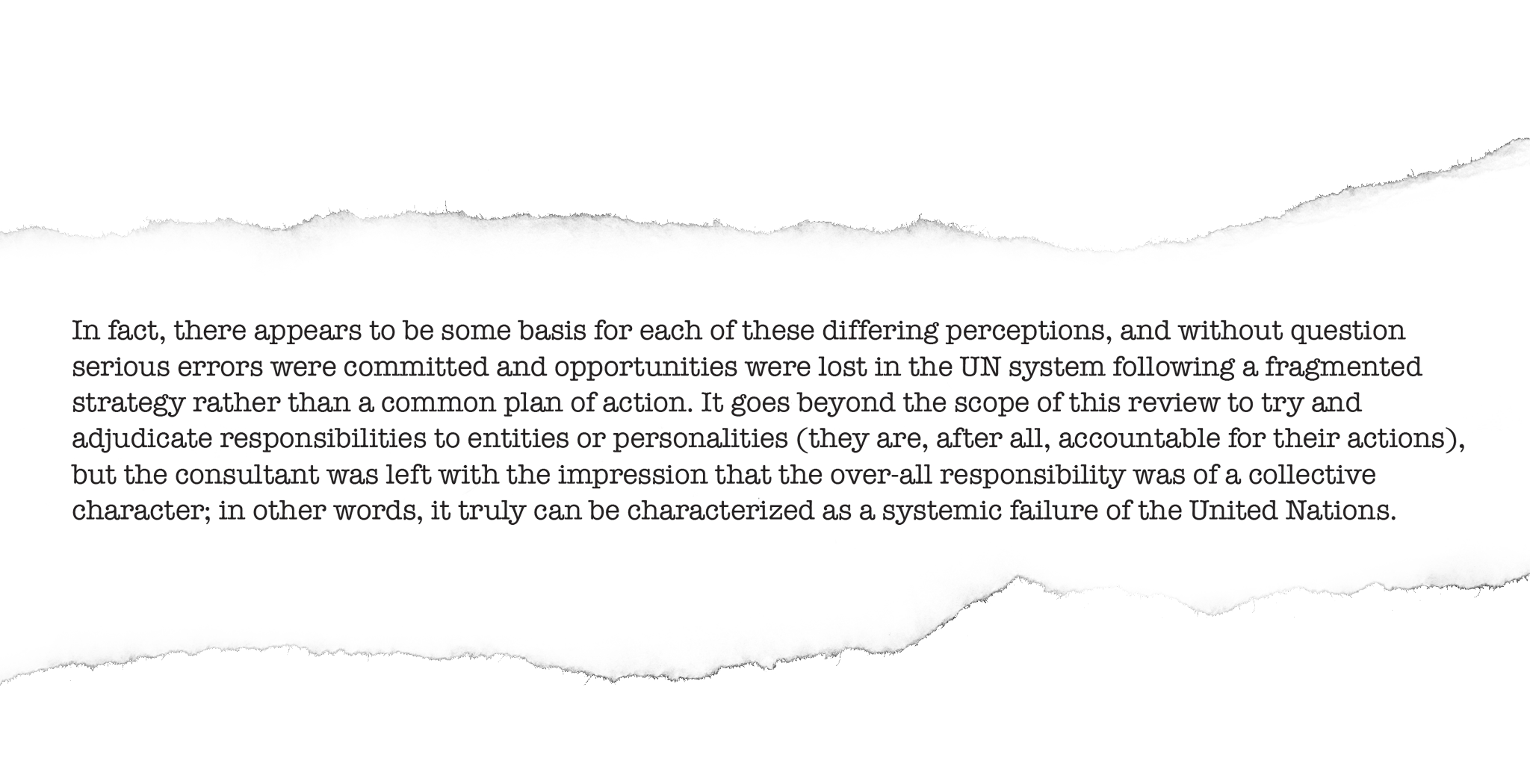 The atrocities continue
A Twitter notification glows on the computer screen: a direct message from a new follower. "Hi my honourable sister. How are you?" it reads. "I'm an activist… trapped in genocide zone in northern Myanmar. What news do you need from the ground of northern Rakhine, please?"
The account is run by 11 Rohingya men, each based in Myanmar's Buthidaung township, who collectively call themselves the "Rohingya Welfare Committee" – a group dedicated to monitoring the continued attacks on Rohingya in the country and reaching out to activists and journalists on social media for aid. Together, the collective goes by the moniker Muhammed Salam, a name that alludes to the founder of Islam and the Arabic word for "peace".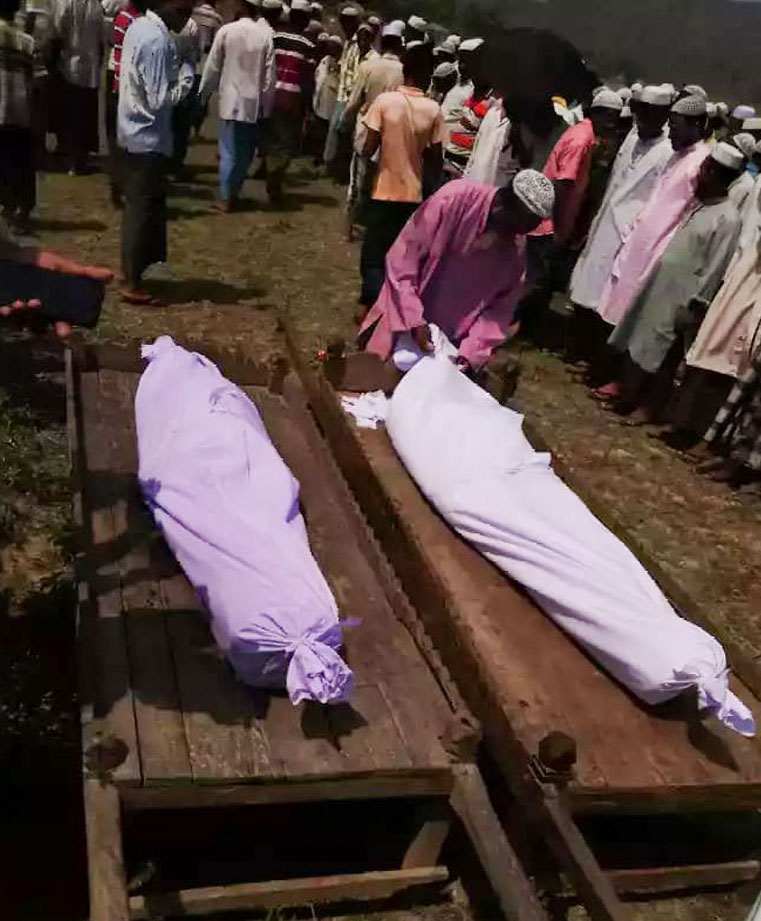 The stories they each share, through Twitter, WhatsApp and email, are harrowing. While the Rohingya refugee crisis continues to make headlines, there is less attention afforded to the thousands of Rohingya still living in Myanmar who face persecution on a daily basis. Not allowed to leave their villages, many lack food, shelter, and access to healthcare or education. They live in constant fear of death as a result of the ongoing civil war between the Burmese military and the ethnic Rakhine Arakan Army guerilla group, and the continuous abuses perpetrated by the former in the name of battle.
"I always suffer," said one of the Rohingya Welfare Committee activists, speaking via WhatsApp. "My family is seriously suffering, but I don't care to say it, because many of us are suffering like this."
These refreshed war crimes and abuses in Myanmar's Rakhine state were recently documented by Amnesty International in a 46-page report, released last month under the title "No one can protect us". In addition to the crimes enumerated by the members of the Rohingya Welfare Committee, the report expands on the unlawful attacks, looting, forced labour and abductions perpetrated by the Rakhine army since the start of 2019.
The Myanmar government has attempted to attribute the bulk of these attacks to the Arakan Army, but as has long been predicted, "the overwhelming majority of violations have been perpetrated by the Myanmar military" according to the report. More than 35,000 ethnic Rakhine have been displaced since January as a direct result.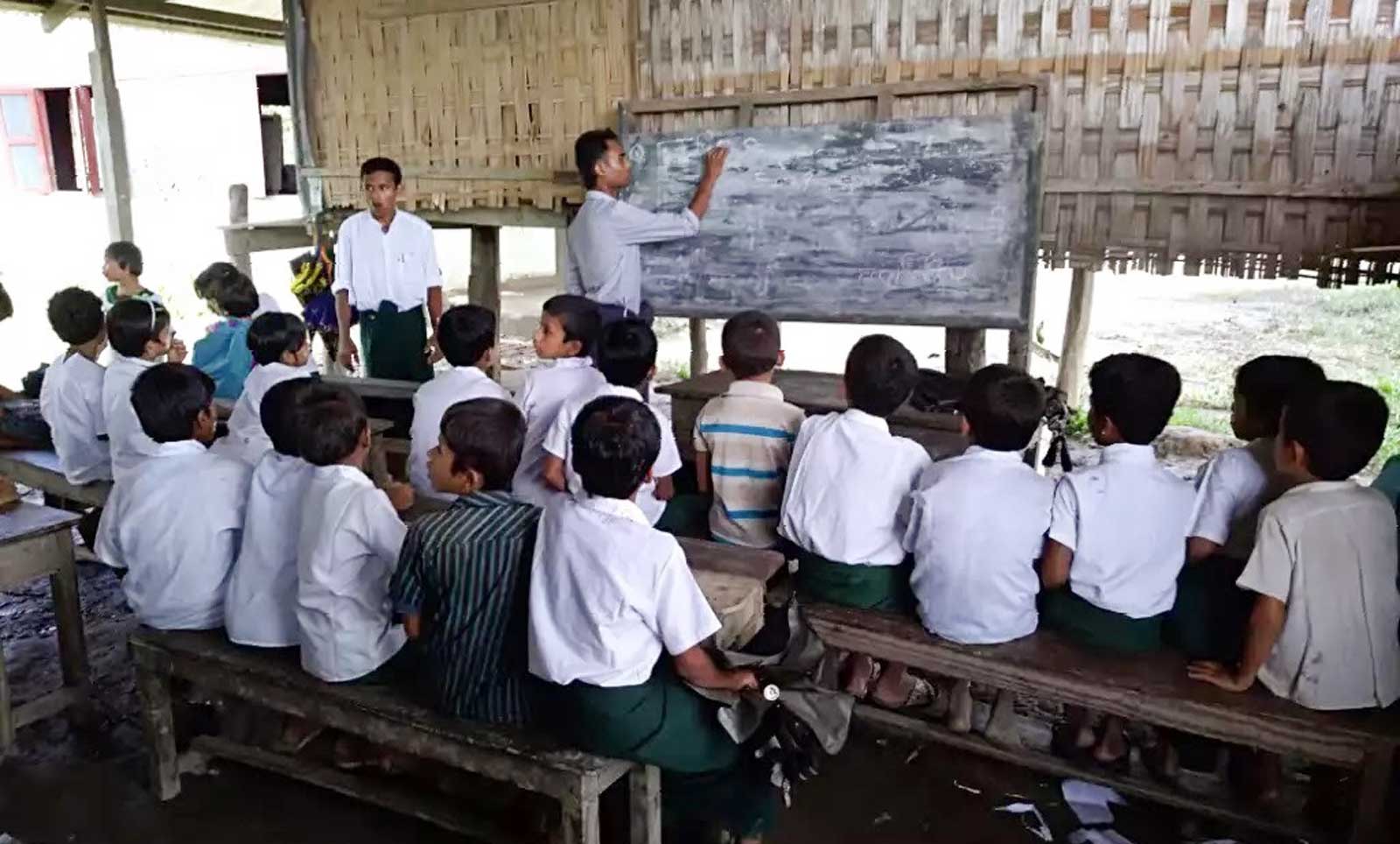 "These new violations bring into sharp focus the consequences of impunity for the Myanmar military, which stands accused of crimes against humanity, war crimes, and genocide," the report reads. "The military's conduct in the latest conflict shows clearly that it has no interest in reform. And for the more than 910,000 Rohingya refugees in Bangladesh, it is yet another reminder that the situation in Rakhine State is not safe for them to return to."
And yet, despite extensive proof of these continued abuses, ASEAN member states continue to gather and discuss the possibility of repatriation – disregarding the Myanmar government's continued atrocities and focussing instead on plans for building reception and transit centres that, at this rate, will never be used. A report by ASEAN's Emergency Response and Action Team (ERAT), obtained by Human Rights Watch and intended for release during the 2019 ASEAN summit this week, was penned without any input from Rohingya refugees, according to HRW, and heavily whitewashes the government's role in the crisis.
"ASEAN seems intent on discussing the future of the Rohingya without condemning – or even acknowledging – the Myanmar military's ethnic cleansing campaign against them," said Brad Adams, HRW Asia director, in a recent statement. "It's preposterous for ASEAN leaders to be discussing the repatriation of a traumatised population into the hands of the security forces who killed, raped, and robbed them."
"I always suffer. My family is seriously suffering, but I don't care to say it, because many of us are suffering like this"

Anonymous
In the increasingly cramped camps in Bangladesh's Cox's Bazar and surrounding areas, where more than a million Rohingya refugees live in precarious conditions, the goal has long been to establish terms by which Rohingya can return to their homeland. Speaking to Southeast Asia Globe from Cox's Bazar at the start of the year, the International Federation of Red Crescent Societies' (IFRC) operations manager Frank Kennedy stressed the importance of reaching a successful agreement for repatriation. Limited space, increasing effects of climate change and poor access to healthcare have made reallocation of the Rohingya a desperate goal of international organisations and the Bangladeshi government alike, he said.
"We cannot protect these people where they are," he said. "We cannot protect them from cyclones or… disease. [But] there has not been much progress on dialogue with Myanmar."
While the majority of Rohingya wish they could return to their homes, they will only do so when they can be assured of their basic rights, including security, access to land, freedom of movement and citizenship. And the Myanmar government remains unwilling to compromise.
The UN, for its part, has again warned Rohingya refugees that it is not yet safe for them to return to Myanmar, with refreshed warnings from UN High Commissioner Filippo Grandi following his five day trip through Rakhine State last month.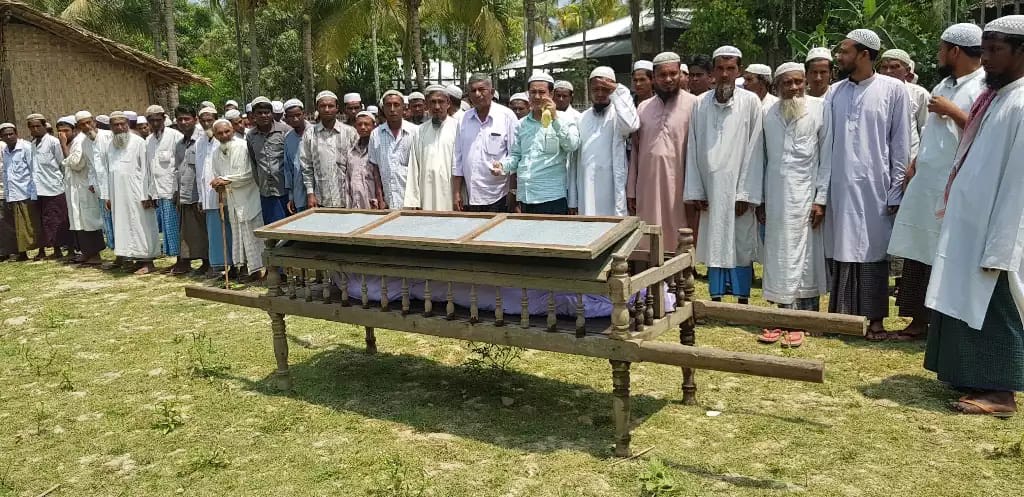 But even as Rohingya face persecution daily, both at home in Myanmar and abroad, the UN has yet to make a real effort to address the Myanmar government's war crimes in an international human rights arena.
"To date, the UN Security Council, the body responsible for maintaining international peace and security, has failed to take effective action and refer the situation in Myanmar to the International Criminal Court," reads the Amnesty International report.
"Continued inaction – even as the military commits new abuses – is sending a dangerous message to the military that it can continue to commit crimes and violations in Rakhine State and elsewhere without fear of punishment."
From the heart of the Rakhine, the men of the Rohingya Welfare Committee began gathering photo evidence of the atrocities that play out in their communities over two years ago. They send the pictures they have gathered, pictures of mutilated bodies, shooting and explosions, Rohingya bodies being laid to rest.
Each photo must be attributed to Muhammed Salam, they insist. None of their names can be publicised.
"If the Myanmar government knew about our activities," one member messages on WhatsApp, "it's sure that they must kill us inhumanely."